Unlock this article, live events, and more with a subscription!
Get Started
Already a subscriber? Log In
The long-anticipated IBJJF Pan Championships will soon be underway. Hundreds of black belts are registered for these brackets, so there's no telling who we'll see in the finals. While there are many exciting potential matchups that may or may not line up, there are several guaranteed first-round pairings — and some likely second-round matches — that we can't wait to see.
Here are the early round matchups to keep on your radar.
All match times approximate and subject to change. Check the IBJJF tournament page for info.
---
Featherweight: Samuel Nagai vs Isaac Doederlein
Saturday, Oct 10 | approx 2:38 p.m. | Mat 4
Samuel Nagai has had a favorable start to his black belt career, recently beating featherweight veteran Gianni Grippo at Fight to Win 153. But Pans will be a different challenge altogether. It's possible that we could see a Nagai-Grippo rematch, but a lot would have to go right for Nagai. He'll have to get through Danilo Moreira in his opening match, and then he'll have to take on Isaac Doederlein, who's arguably the man to beat in this division.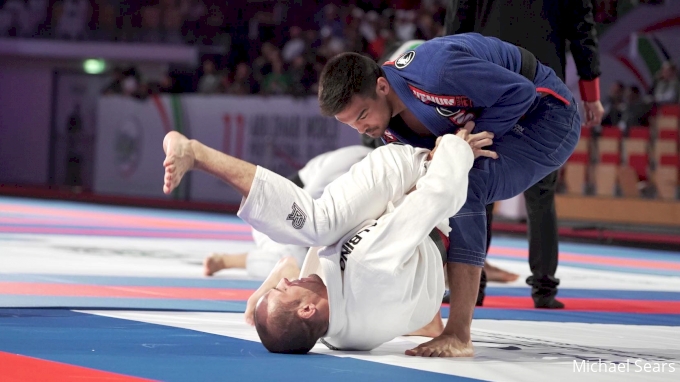 Isaac Doederlein
Doederlein won Euros in January, and he appeared on pace for his first world championship this year before the season was abbreviated. Nagai won't back down in this potential matchup, but his best weapon is his foot lock, and Doederlein may have him beat in that arena.
---
Lightweight: Hugo Marques vs Paulo Martins
Saturday, Oct 10 | approx 3:06 p.m. | Mat 2
Paulo Martins is a scoring machine. His dynamic style led him to a 10-1 record in 2020 through February, the last time he competed. Although he has only competed once this year, Hugo Marques is equally dynamic, which means this match could be nonstop electricity.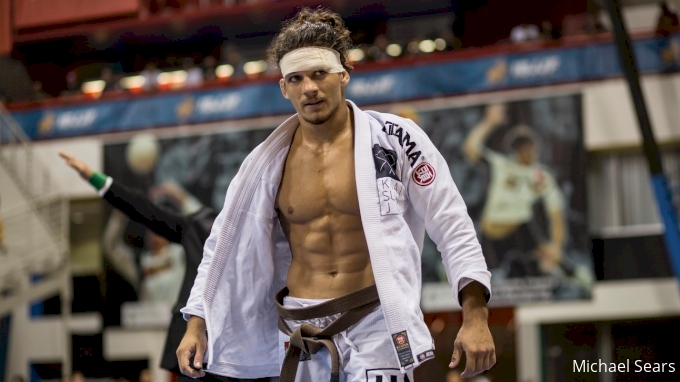 Hugo Marques
The best part: the winner of this match will likely meet one of the most explosive competitors of this generation, Renato Canuto, in the quarter-finals.
---
Lightweight: Jonnatas Gracie vs Mathias Luna
Saturday, Oct 10 | approx 3:18 p.m. | Mat 1
Mathias Luna isn't a lock in this match; he has to get through the first round in order to get to Jonnatas Gracie. Gracie is the top seed in this bracket following his Euros gold this winter. He's taken out a handful of top lightweights this year with his complex 50-50 play. While Luna will be a clear underdog in this matchup, he'll likely bring a fight to Gracie. He has a knack for high scoring scrambles that tend to end in submission, either for or against him.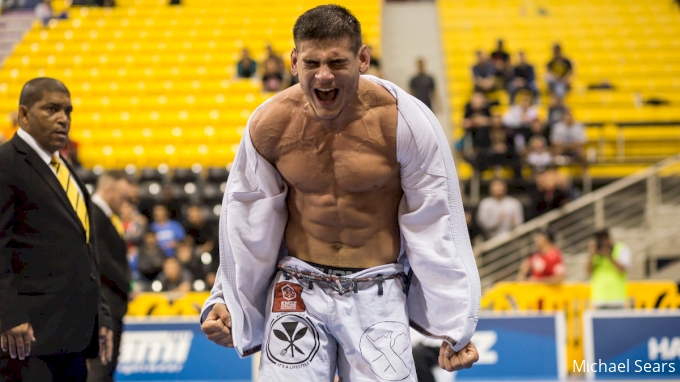 Jonnatas Gracie
He'll put it all on the line, so this match will be fun to watch. The winner will face Jeremy Jackson in the quarter-finals as Jackson's would-be opponent, Edwin Najmi, has announced his intention to skip Pans due to injury.
---
Lightweight: Kim Terra vs Michael Liera Jr.
Saturday, October 10 | approx 3:30 p.m. | Mat 2
Kim Terra is always entertaining to watch. And if he gets through his first-round matchup in the lightweight division, he'll run into one of the most technical lightweights on the scene. Michael Liera Jr needs his opponent to make just one mistake; he's a back-taking wizard and he has an exceptional finishing rate when he gets there. Terra will take a lot of risks. Whether those risks pay off for Terra or Liera, this will be exciting to watch.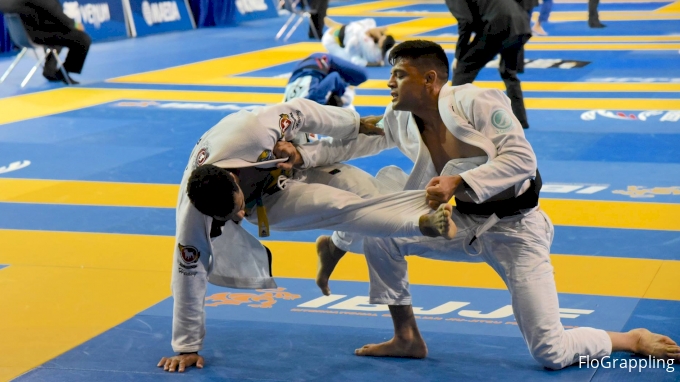 Michael Liera
Moreover, the winner of this matchup will face the winner of the likely match between Johnny Tama and Marcio Andre in the quarter-finals. This lightweight bracket will be absolute fireworks on Saturday and Sunday.
---
Lightweight: Johnny Tama vs Marcio Andre
Saturday, Oct 10 | approx 3:42 p.m. | Mat 2
Johnny Tama will need to win his first round to get to Marcio Andre, who has a first-round bye. Both competitors have had a rocky 2020, but they're both exceptionally capable of tearing through this stacked lightweight division. If this match is anything like their previous run-ins, it's guaranteed to be scrappy and combative for ten minutes straight.
Watch: Johnny Tama vs Marcio Andre at IBJJF 2017 NY Spring Open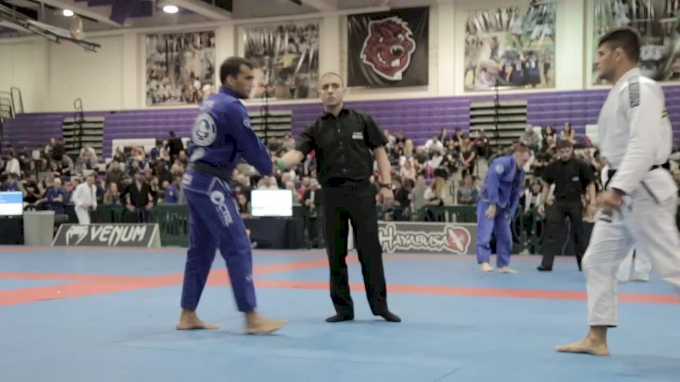 Unlock this video, live events, and more with a subscription!
Get Started
Already a subscriber? Log In
---
Light Featherweight: Talita Alencar vs Pati Fontes
Saturday, Oct 10 | approx 3:54 p.m. | Mat 2
Talita Alencar and Pati Fontes have had several run-ins throughout their careers. Although Alencar has gotten the best of previous matchups with her pressure game, Fontes has regularly found ways to attack. These competitors know each other well, and they'll be able to open the throttle in this match.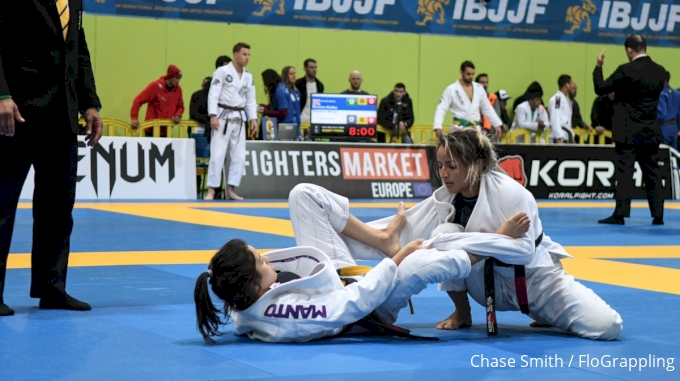 Talita Alencar
---
Middleweight: Raquel Canuto vs Vanessa Griffin
Saturday, Oct 10 | approx 4:22 p.m. | Mat 4
Raquel Canuto will be tasked with welcoming Vanessa Griffin to the black belt ranks. Griffin was the no. 3-ranked pound-for-pound brown belt this year, and has been collecting medals with dominant performances in droves. But Canuto is a mainstay in the black belt middleweight rankings, and will look to bring her pressure game to Griffin if she finds room.
---
Middleweight: Rafaela Guedes vs Jessica Swanson
Saturday, Oct 10 | approx 4:34 p.m. | Mat 4
Rafaela Guedes is another brand new black belt on the scene, and she'll be challenged by the relative veteran, Jessica Swanson. Swanson has climbed in several brackets and has always put on a show, but she hasn't reached a major podium since winning Worlds at brown belt in 2018. Guedes, meanwhile, was the top-ranked pound-for-pound brown belt before being promoted last month. She has an attack heavy guard which should bring out the best of Swanson's game. This match should be a scramble.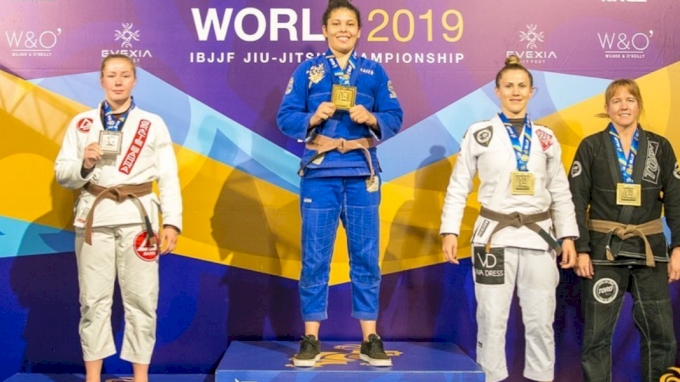 Rafaela Guedes wins Worlds 2019
---
Light Featherweight: Paulo Miyao vs Joshua Cisneros
Sunday, Oct 11 | approx 10:06 a.m. | Mat 2
Joshua Cisneros had a strong outing in his back belt debut last month at the Austin Open, making it to the finals before losing to 2020 Euros champ Isaac Doederlein. Cisneros will be back down to his usual light featherweight class for Pans. If he makes it through his first-round matchup against Joao Figueredo, he'll encounter the top-seeded Paulo Miyao in the second round. Miyao has a first-round bye and will be primed to defend the throne of the division he and his Cicero Costha stablemates have monopolized for years. He's teed up for a fifth Pans title.
Paulo Miyao
---
Medium Heavyweight: Gabriel Almeida vs Murilo Santana
Sunday, Oct 11 | approx 12:30 pm | Mat 1
Gabriel Almeida has been one of the most active competitors in 2020, and he's been hunting legends throughout the year. Santana is a legend in his own right. Though he hasn't competed at all in 2020, he hasn't missed a competition season in 14 years as a black belt. He has a knack for dismantling the podium aspirations of younger competitors. If Almeida and Santana each make it through their first-round matchups, this quarter-final matchup could go either way.
---
Super Heavyweight: Tex Johnson vs Guilherme Augusto
Sunday, Oct 11 | approx 1:06 p.m. | Mat 2
Both Tex Johnson and Guilherme Augusto have the ability to upset any of the favorites in the super heavyweight division. No doubt, Tex will be hunting for his fearsome leg locks the entire match. Augusto will likely rely on his passing game, which means he'll have to take Tex head-on and leave his legs in jeopardy.
Watch: Tex Johnson vs Michael Egley at Subversiv 3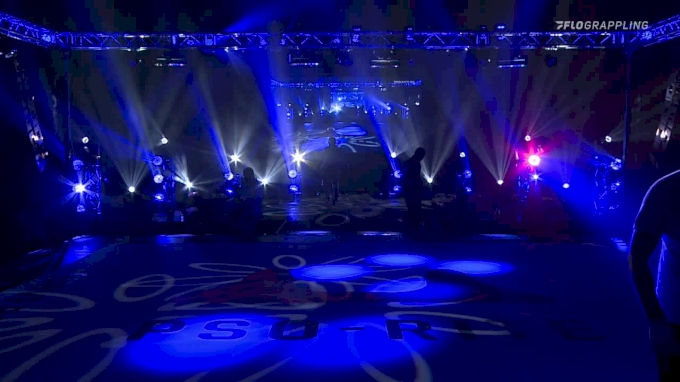 Unlock this video, live events, and more with a subscription!
Get Started
Already a subscriber? Log In
If he succeeds, he could find a submission from a dominant position. But if he struggles, Tex will have plenty of time to set up his a-game. However this plays out, we should see plenty of attacks. The winner will move on to face Devhonte Johnson, as Devhonte's scheduled opponent, Keenan Cornelius, will be out due to injury.