Unlock this article, live events, and more with a subscription!
Get Started
Already a subscriber? Log In
Day one of the black belt tournament at 2020 Pans is in the books. But the show is just getting started. The quarters, semis and finals go down on Sunday. We've been hoping for some of these matches all year, and they're finally being delivered. While there are many potential matchups in the later rounds, we're guaranteed of few of these right off the bat. Here are the most exciting matchups we'll see in the quarterfinal round.
All match times approximate and subject to change. Check the IBJJF tournament page for info.
---
Michael Liera vs Marcio Andre
Lightweight | approx 10:42 am
Liera and Andre can't help but put on an exciting match. Liera has gotten the better of this matchup the last few times they have met, but he also has career losses to Andre. Liera had a first round bye on Saturday, and defeated his only opponent, Ricky Semiglia, by choke in less than six minutes.
Andre had a similar day. After a first round bye, he controlled Johnny Tama, riding his back for most of their match. Both of these athletes are highly tactical, but they know how and when to be explosive. If either of them makes a mistake, this could turn into a wild scramble.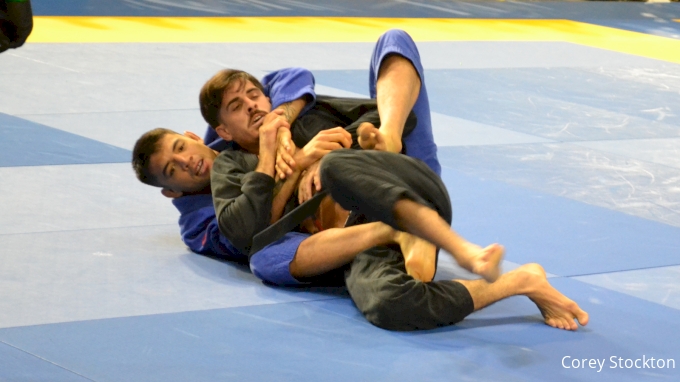 Michael Liera
---
Paulo Gabriel Martins vs Renato Canuto
Lightweight | approx 10:54 am
Canuto looked great in his only match on Saturday, winning by choke. He's one of the most explosive and exciting competitors at every tournament he enters. Martins, on the other hand, is a bit of a dark horse in this division. But he was the ultimate wild in the open weight division on Saturday. In that bracket, he beat the super heavyweight Tex Johnson, and lost by one advantage to the ultra heavyweight Tex Johnson. Like Canuto, Martins is explosive. This should be a high paced match with a lot on the line; the winner will move on to face Michel Liera or Marcio Andre.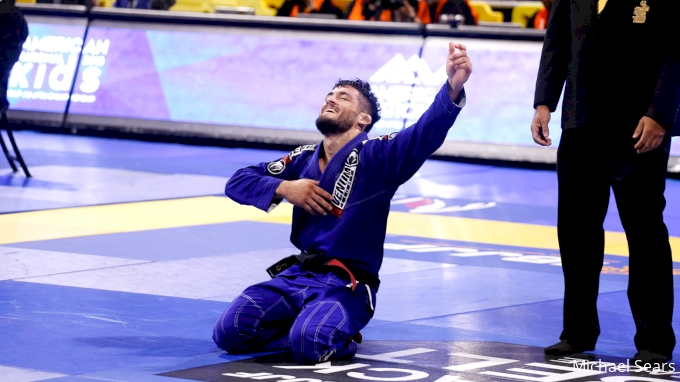 Renato Canuto
---
Johnatha Alves vs Rodrigo Freitas
Lightweight | approx 10:42 am
Rodrigo Freitas is a tested veteran. His experience could be the x-factor in stopping the AOJ prodigy, Johnatha Alves. Alves had a hot start to Pans, winning each of his first two matches by submission and facing little resistance. But the seasoned Freitas may have answers that will Put Alves' berimbolos and dynamic passing to the test.
The winner will move on to face Jonnatas Gracie in the semifinals. Lightweight is the bracket to watch in this tournament, and each of these men will face tough challenges throughout.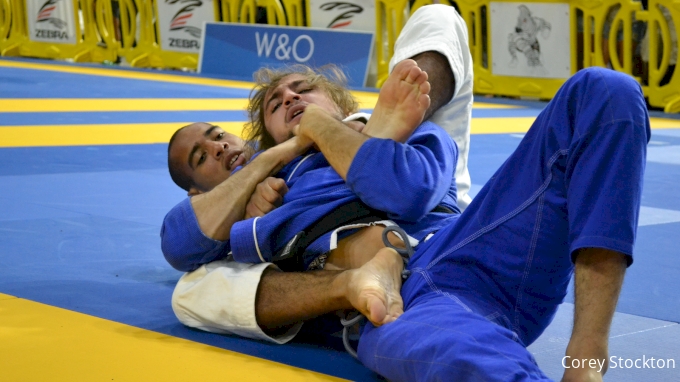 Johnatha Alves
---
Matheus Gabriel vs Kennedy Maciel
Featherweight | approx 10:18 am
These two athletes have quickly formed a heated rivalry in the featherweight division. Kennedy won in their first black belt run-in at No-Gi Worlds via choke; and Gabriel was quick to redeem his loss last year at Pans with a devastating armbar. Gabriel ended up winning that division before also winning Worlds, making him the returning champ in this matchup.
Both competitors are red hot, and can snag a submission in a moment's notice. This could be one of the premier matches to watch during the final rounds at Pans.
Watch: Matheus Gabriel vs Kennedy Maciel at 2019 Pans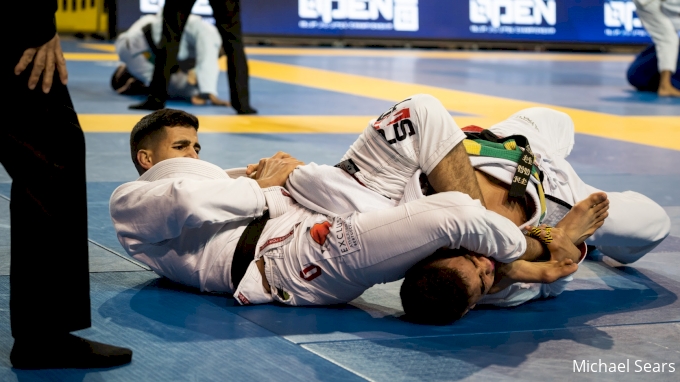 Unlock this video, live events, and more with a subscription!
Get Started
Already a subscriber? Log In
---
Paulo Miyao vs Joshua Cisneros
Light Featherweight | approx 10:06 am
Miyao has claimed ownership over the light-featherweight division. He's been at or near the top of the ranks since 2014 and has claimed several world titles there. But Josh Cisneros, entering his first major tournament at black belt, will come into this match looking to make his mark. The 20-year old is a clear underdog, but he'll likely open up against Miyao. He put up 12 points in his only match on Saturday against Joao Figuerido. The quarterfinal matchup between Miyao and Cisneros on Sunday may determine who moves on to win light featherweight gold.
Josh Cisneros