2020 IBJJF Pan No-Gi Championship
An Early Look At The Standout Black Belts at 2020 IBJJF No-Gi Pans
An Early Look At The Standout Black Belts at 2020 IBJJF No-Gi Pans
The IBJJF announced the Pan No-Gi Championships and it has reached capacity very quickly. Here are the key names to watch in each black belt division.
Oct 21, 2020
by Corey Stockton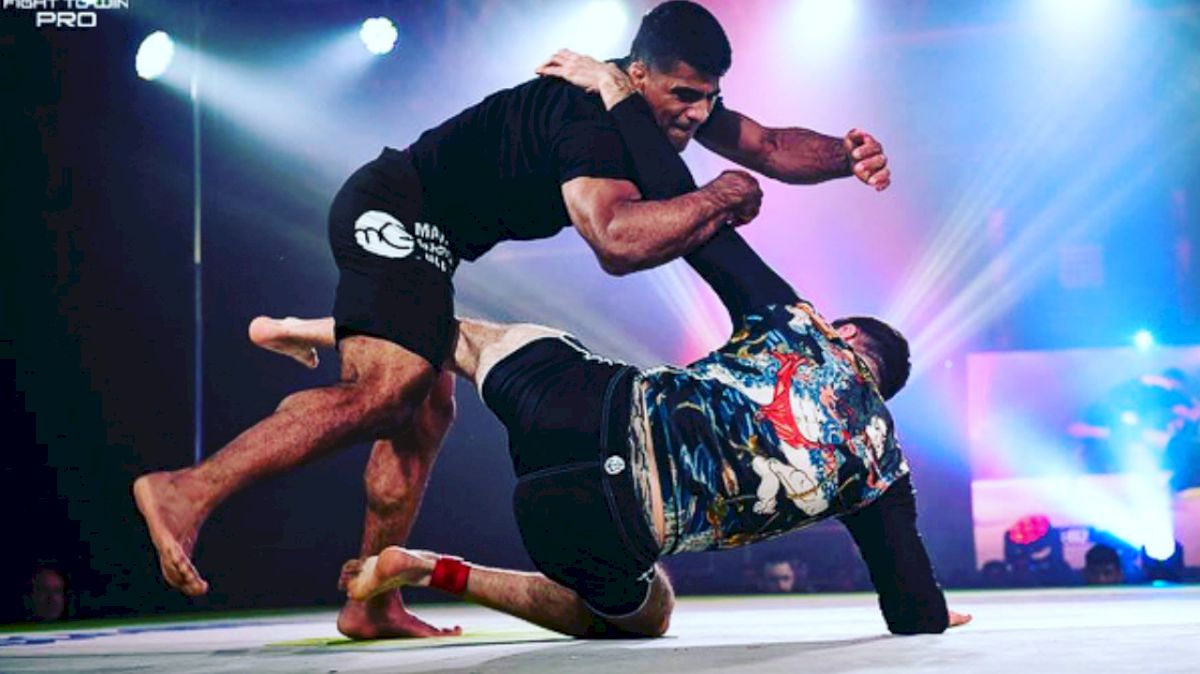 Unlock this article, live events, and more with a subscription!
Get Started
Already a subscriber? Log In
It did not take long for registration to close for No-Gi Pans. The IBJJF announced the Pan No-Gi Championships and it has reached capacity very quickly. Here are the key names to watch in each black belt division.
---
Rooster Weight
Both Jonas Andrade and Willis Nunes will be relieved to find that Lucas Pinheiro is not enrolled in this division. Pinheiro beat both of them earlier this month at Pans. Neither Andrade nor Nunes is ranked in a no-gi division, as they are both more prominent as gi players. Still, Andrade has a gold medal from No-Gi Euros last year; and he should be considered the name to beat in this three-man bracket.
---
Light Featherweight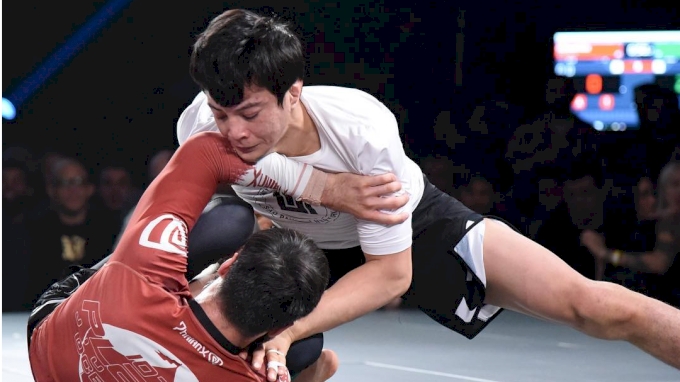 Paulo Miyao
This 13-man division will be headlined by two ADCC veterans, Paulo Miyao and Richard Alarcon. Miyao is a returning No-Gi Pans champ; he won it in 2015 and in 2019. Among his litany of honors, he's the 2017 and 2019 ADCC bronze medalist. But he's struggled since ADCC last year, losing three of his last four matches since. He'll be looking to return to form, still seeking the 200th career victory which has eluded him all year.
Alcaron has also struggled since ADCC last year, where he made it to the quarterfinals. This will be his first contest in 2020. He has a wrestle-heavy style that favors rulesets such as ADCC, so it will be interesting to see how he adapts to the IBJJF no-gi format.
A late entry to the division, Joao Miyao must be considered a favorite in this bracket. He's won No-Gi Pans twice, along with four No-Gi World titles in the last five years.
Keep an eye out for Pedro Dias, who made it to the finals of Pans earlier this month. He could shake things up in this bracket just as he did in the gi version of this tournament.
---
Featherweight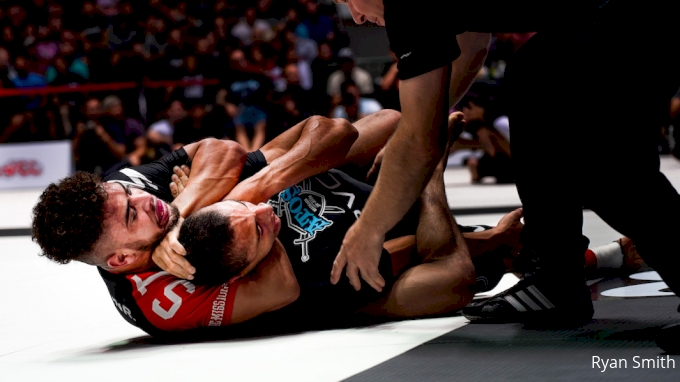 Kennedy Maciel
As in the light featherweight bracket, there are two ADCC veterans in this division as well. Kennedy Maciel took silver at ADCC last year. More importantly, he's an IBJJF No-Gi World Champion, winning the tournament on his first try in 2018. Maciel is always dangerous, but he's proven to be exceptional in no-gi formats. This division is stacked with 20 competitors currently enrolled, but it appears to be Maciel's to lose.
Gianni Grippo has similar accolades to Maciel. He also won No-Gi Worlds in 2018 and earned an invitation to ADCC in 2019. And though he didn't move far in ADCC, his IBJJF no-gi record speaks for itself. He's won No-Gi Pans twice as a black belt. Grippo can be hot and cold at times; he's 8-6 in all matches this year. But he'll be one of the most experienced men in the bracket.
Speaking of experience, Samir Chantre is as seasoned as they come. He's been a black belt for over a decade and is the only person in this bracket with that degree of tenure. In that time, he's collected three No-Gi World titles and two No-Gi Pans titles. It's been four years since his last major championship, and Chantre hasn't had a match in 2020. But it's unwise to count him out.
---
Lightweight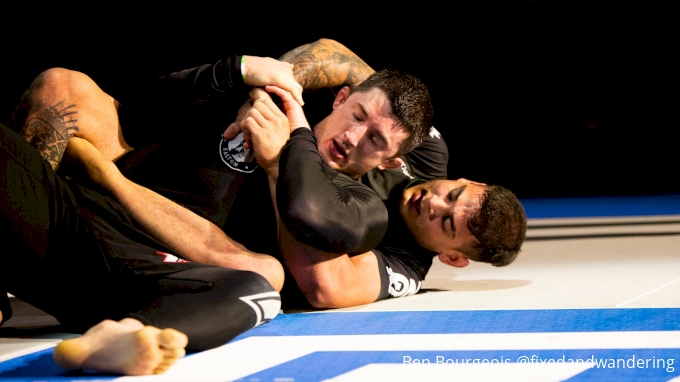 Jonnatas Gracie
This division might belong to Atos' Michael Liera Jr. Liera is fresh off of a silver-medal performance at Pans, and will likely lean on his exceptional back-taking abilities to climb into the late stages of this 15-man lightweight bracket. Paulo Gabriel Martins could shake the division up, though. Earlier this year, at Pans, he beat Tex Johnson in the open weight division, and beat a no-gi world champ, Hugo Marques, in the lightweight division.
---
Middleweight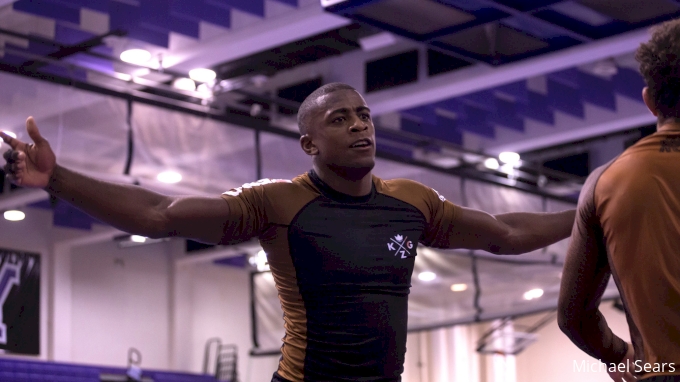 Ronaldo Junior
Another prominent Atos representative, Ronaldo Junior will be looking to pick up where he left off at Pans. He's been dominant as a gi competitor in his short time as a black belt, but he has not yet won a no-gi match at the top rank.
Felipe Silva will look to take advantage of Ronaldo's relative lack of no-gi experience if they meet at No-Gi Pans. Ronaldo pressured the Unity veteran at Pans in their quarterfinal matchup; this would be a great shot at redemption. Silva has collected several no-gi accolades in his career, including two ADCC trials gold medals, and a silver in the open weight division at No-Gi Pans last year.
Jonnatas Gracie won No-Gi Pans last year as a medium heavyweight. He's since found a home at the lightweight class,, but will move to middle weight this time to try for his second title. While he's better known as a gi player, he's proven he can win a no-gi division.
Perhaps the biggest news in this middleweight division: we'll finally get to see the black belt debut of Matheus Lutes. It seems like Lutes has been a colored belt forever. Despite his rank, he's been competing with the top no-gi specialists for years. In 2018, Lutes took double gold at both No-Gi Pans and No-Gi Worlds at brown belt. He'll be one of the favorites among the 24 athletes in this bracket.
Oliver Taza is currently registered as a brown belt, but recently received his black belt from John Danaher, and could shake up the black belt division if he remains registered for the tournament. He's a two-time ADCC veteran, the only entrant in this division who can make that claim. He's beaten some top black belts throughout his career, but has been exceptional this year, with wins over Valdir Araujo, Arnaldo Maidana and John Combs.
Other dark horses include JZ Cavalcante, David Garmo and Jeferson Guaresi.
---
Medium Heavyweight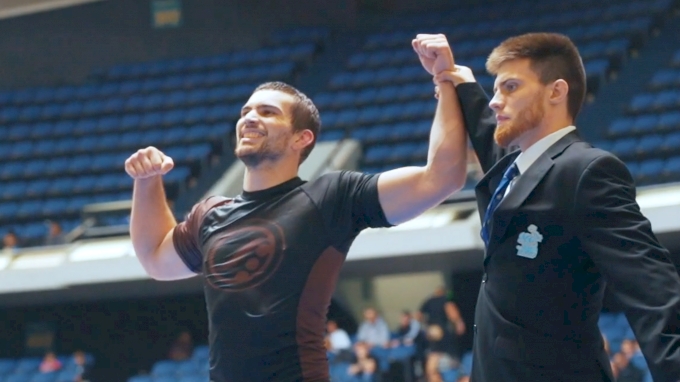 Andrew Wiltse
The medium-heavyweight division is split between veterans and newcomers. Three long time black belts, each of whom are ADCC veterans, will try to hold down the division. Atos representative Mike Perez, Fight Sports representative Valdir "BB Monstro" Araujo, and Unity leader Murilo Santana will each try to hold the division down against relatively new black belts.
One of the most active competitors in 2020, Gabriel Almeida, is also an ADCC vet looking to secure his first No-Gi Pans title.
And Pedigo Submission Fighting's Andrew Wiltse will finally have an opportunity to compete among black belts in an IBJJF tournament after winning No-Gi Worlds at brown belt last year.
---
Heavyweight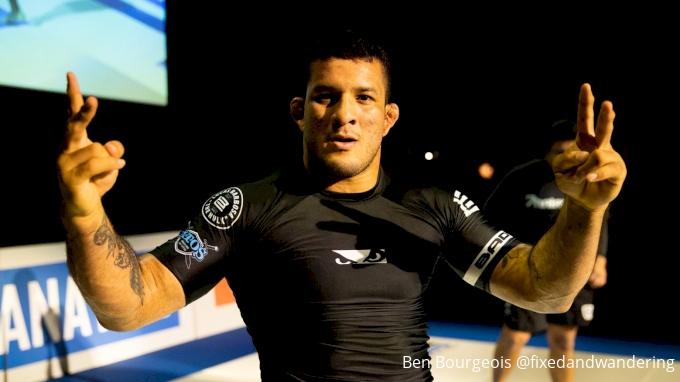 Lucas "Hulk" Barbosa
Believe it or not, Lucas "Hulk" Barbosa has never won No-Gi Pans. Still, he'll be a favorite in this heavyweight division. He's a four-time no-gi world champion, an ADCC veteran, and is 29-1 in all IBJJF-sanctioned no-gi matches since earning his black belt.
Horlando Monteiro could be a dark horse in this bracket. Though he's not exceptionally decorated in no-gi competition, he's been successful in the few no-gi tournaments he's entered.
---
Super Heavyweight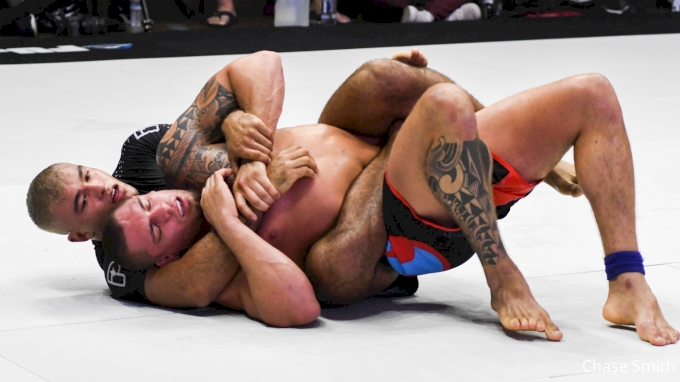 Kaynan Duarte
Kaynan Duarte will finally return to IBJJF competition, and he should be the hands-down favorite in this super heavyweight division. But compared to some of the competitors in this division of seven, Duarte has not competed much this year. If rust is a factor for Kaynan, No-Gi Pans could be an opportunity for Devhonte Johnson, Tex Johnson or Arnaldo Maidana to capitalize.
---
Female Divisions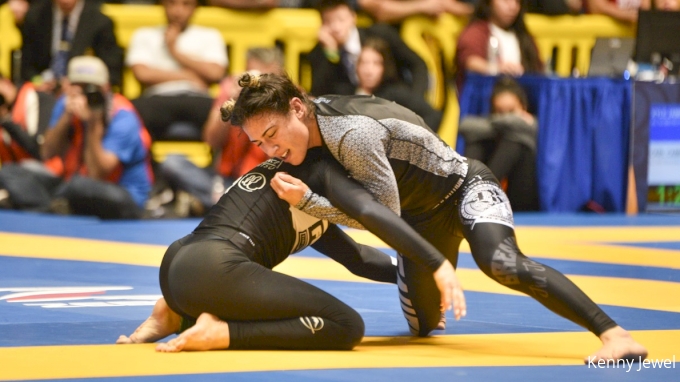 Nathalie Ribeiro
Mayssa Bastos is currently without an opponent in the light featherweight division, but there's still time to move to a different weight category. She'll be looking for her second No-Gi Pans title; she won it before also winning No-Gi Worlds in 2018. If she does switch, it will likely be to featherweight, where she Gabi McComb and Amanda Alequin.
Nathalie Ribeiro is in at Lightweight, looking to follow up her 2019 No-Gi Worlds title. And at middleweight, Rafaela Guedes will look to stay hot in her freshman year at black belt. She debuted at Pans, winning double gold, and will be looking to do the same in the no-gi counterpart in November.