Fight to Win 157
Grappling Bulletin: Leandro Lo Returns, Fight Sports Team Soars in Philly
Grappling Bulletin: Leandro Lo Returns, Fight Sports Team Soars in Philly
The Grappling Bulletin is back with all of the biggest and most essential news from around the world!
Nov 16, 2020
by Hywel Teague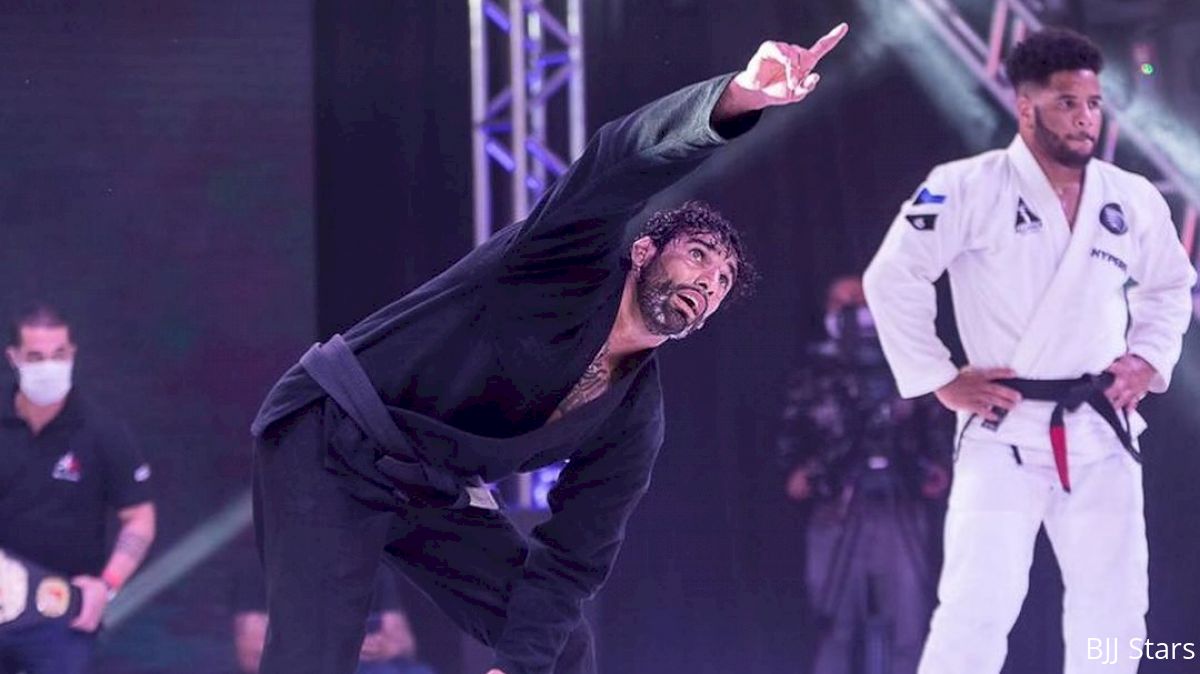 Unlock this article, live events, and more with a subscription!
Get Started
Already a subscriber? Log In
The Grappling Bulletin is back with all of the biggest and most essential news from around the world!
Leandro Lo wins big in Brazil
BJJ Stars gathered some of the best black belts in the game for an IBJJF-rules superfight show in Sao Paulo, and the biggest story of the event was that Leandro Lo bounced back from a rough run of recent performances to win the 8-man middleweight tournament.
Let's put it plainly: Leandro has not looked great since the 2019 IBJJF World championships. He only won one match since then, against Dimitrius Souza in October 2019. He's notorious for his fast-paced, hard-partying lifestyle and lack of supervision in his training. In 2020, perhaps aware he needed to shake things up, he linked up with Marcus Buchecha and– oddly– Erberth Santos, to put in some tough rounds on the mat. But it wasn't enough, as he failed to grasp victory in matches with Lucas Barbosa and Nicholas Meregali.
BJJ Stars put together this 8-man tournament and it wouldn't have been complete without Leandro, who is one of the most popular jiu-jitsu black belts in Brazil and universally-loved by the Sao Paulo fans. It was a loaded line-up, with World champs including Otavio Sousa, Isaque Bahiense and Claudio Calasans, standouts Gustavo Batista, Matheus Diniz, Jaime Canuto and Luan Carvalho. No easy challenge for Lo.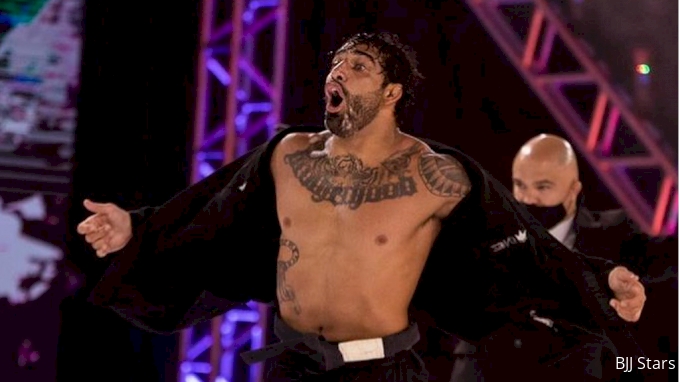 Don't call it a comeback
It's been a long time since we've seen Leandro at 85kg (187lb). He had a handful of superfights in 2018 at that weight, but hasn't competed in IBJJF or other events at that weight since 2016. He conquered IBJJF World titles in the light, middle and medium-heavyweight divisions earlier in his career, switching to heavyweight in 2017.
Lo had an impressive run at BJJ Stars, beating the tough GF Team black belt Jaime Canuto on advantages in the opening round, outpointing IBJJF and ADCC World champ Claudio Calasans 7-0, before beating 2018 middleweight World champ Isaque Bahiense via advantage in the final. Without argument, three of the toughest middleweights in the world.
For me, this is proof that Leandro belongs at this weight class and should consider moving back down. Though he made it to the World Championship finals of the heavyweight (twice) and super-heavyweight divisions, he failed all three times to capture gold. In matches with the bigger, younger opponents Nicholas Meregali, Mahamed Aly and Kaynan Duarte, Lo's size disadvantage was a factor he could not overcome.
It could be that after years of domination in his natural weight classes Leandro was in search of greater challenges and this was his motivation for moving up. I feel that the current generation of young, hungry black belts awaiting his return to medium-heavyweight could give him the test he's looking for. Let's see what happens when the borders open back up and he returns to the world scene.
---
Fight Sports go 4-0 at F2W
It was an extremely strong showing for the Miami-based Fight Sports crew, who sent Vagner Rocha, Chad "Kodiak" Fields, Gesias "JZ" Cavalcante and purple belt Benjamin Kunzle to Fight to Win 157 in Philadelphia.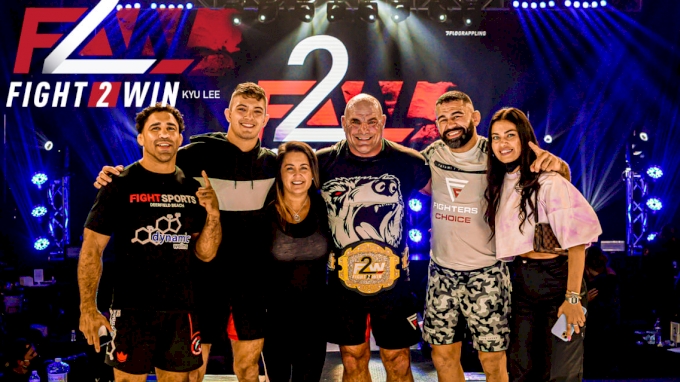 L-R: Gesias JZ Cavalcante, Benjamin Kunzle, Chad Fields, Vagner Rocha plus spouses
Vagner and Kunzle both scored submissions, with Rocha tapping Gabriel Almeida with a tight heel hook and Kunzle getting submission of the night for his armbar win over Christopher Emery. JZ earned a decision win over Nick Ronan of Renzo Gracie in a Fight of the Night, and Chad Fields beat Tom DeBlass via decision to becomes the Masters Super Heavyweight title holder.
Watch their matches here:
Vagner Rocha will be back in action against Jon Blank on WNO: Kaynan vs Rodolfo on Dec 11.
---
A harsh lesson for Doederlein in Houston
I get it, IBJJF rules can be confusing and open to interpretation. There are a lot of inconsistencies and how the rules are applied varies wildly from referee to referee. There are some indisputable rules that hold true for all competitors, regardless of who you are, and one of those is you don't talk to the referee while you're competing– ever.
It's not often you see somebody as professional as #4-ranked Isaac Doederlein make such a huge mistake as he did last Saturday at the IBJJF Houston Open, and it demands a closer look to see just what went down.
Battling the tough and technical Richar Nogueira in the featherweight final, Doederlein got ahead on the scoreboard and scored an advantage in the last 30 seconds of the match. Victory was his, although he didn't realize it and read the scoreboard wrong.
Believing himself to be down he began protesting and petitioning the referee for an advantage. Talking to the referee is an instant penalty, and it's important to note that penalties can be issued even when the bout is over.
The scoreboard as this happened read 0-0, 2-1 adv and 2-1 penalties with Isaac leading. The third penalty automatically gave Nogueira two points, making the final result 2-0, 1-2 adv and 1-3 penalties and gifting Nogueira the gold medal.
Disappointed isn't nearly strong enough a word to describe how Doederlein felt after the match. I caught up with him shortly after and this is what he had to say.
"I didn't see the ref give me the advantage. I think the scoreboard said it but with the adrenaline I was a little confused. What I saw was I didn't have any advantage."

"It's hard. After Pans I went straight back to work and I felt I made a lot of improvements in my game, and results aside I felt the best I've ever felt today. It is what it is, I won't let it bug me and I've just got to keep on going, that's it."
Doederlein says he'll be back at American Nationals in Dallas, and is aiming for a superfight on Third Coast Grappling on Dec 19.
Confusion And Disappointment For Isaac Doederlein Who Takes Silver Via Technicality
Unlock this video, live events, and more with a subscription!
Get Started
Already a subscriber? Log In
---
Renewed focus on the gi at the Renzo Gracie Academy
If asked to describe what the Renzo Gracie Academy is best known for you're likely to say no-gi grappling, maybe followed by MMA. These reputations were hard-fought for, and deservedly earned. Gordon Ryan, Garry Tonon and the rest of the Danaher Death Squad flew the flag in no-gi events, and everybody from Georges St-Pierre and Chris Weidman to Renzo Gracie himself put it all on the line in MMA.
Times change, and it seems a new wind is blowing at the RGA in Manhattan. Gi classes are picking up, and I've been told that there is now often 40-50 bodies on the mat for the competition team training sessions.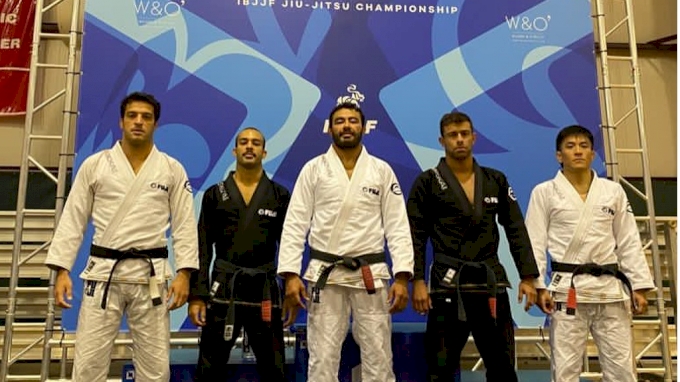 L-R: Gregor Gracie, Daniel Paulino, Rafael "Sapo" Natal, Rafael Costa and Royce Chen
The Renzo team turned up at the IBJJF Houston Open and claimed some significant pieces of hardware, with Gregor Gracie winning double gold at black belt masters 1, and his cousin Rayron Gracie winning the purple belt absolute division. They were joined by black belt teammates Rafael Costa, former UFC fighter Rafael "Sapo" Natal, Daniel Paulino and Royce Chen.
I've been they plan to stay as active as possible between now and the end of the year, and we can expect to see them at No-Gi Pans, American Nationals, the Orlando Open and Masters Worlds. Don't forget you can watch all of those tournaments right here on FloGrappling.
Gregor Gracie Back In The Gi And Leading Renzo Team From The Front
Double gold at black belt Masters 1, Gregor Gracie is one of the many Renzo Gracie team competitors with a renewed focus on the gi. Leading from the front, he discusses his performance at the 2020 IBJJF Houston Open.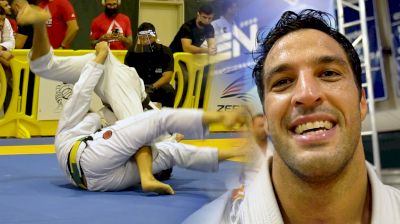 Unlock this video, live events, and more with a subscription!
Get Started
Already a subscriber? Log In
Rayron Gracie Takes Absolute Gold at Houston Open
Brand new purple belt Rayron Gracie is growing into his new division and took gold in Houston.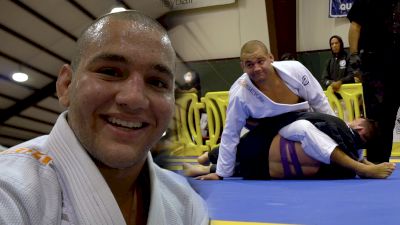 Unlock this video, live events, and more with a subscription!
Get Started
Already a subscriber? Log In