Who's Number One (WNO) will return on Friday, December 11th, for yet another massive card at WNO: Kaynan Duarte vs Rodolfo Vieira. The event will feature six no-gi matches, all 15 minutes in length and under WNO submission only rules. As always, the best in the world will collide on the WNO mat, establishing who is truly number one in the no-gi scene today.
FloGrappling Official No-Gi Rankings
While the main events pits two ADCC champions from different generations against each other, the card is stacked from top to bottom. Some of the most promising young athletes in the game fill out a card that should be guaranteed action from start to finish. I'll briefly look at all the matches here in our Official Event Preview.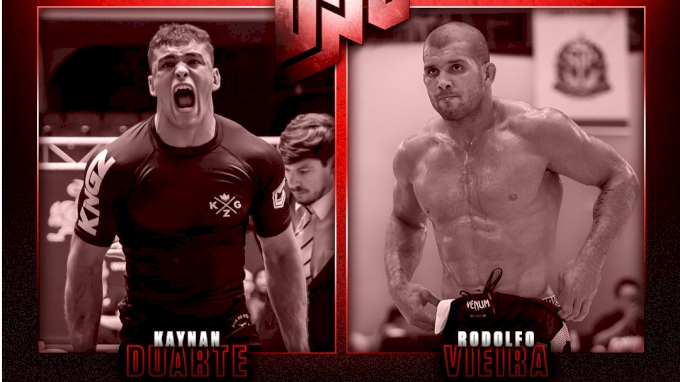 Kaynan Duarte vs Rodolfo Vieira (Heavyweight over 205 lbs)
Rank: #1 light-heavyweight
Team: Atos
Age: 22
Height: 6'0
Record: 88-13
Rank: #1 jiu-jitsu in MMA
Team: GF Team
Age: 31
Height: 6'0
Record: 97-11
One of the biggest possible matchups in the sport, as the legendary Rodolfo Vieira returns to take on the current king of the light-heavyweight division in Kaynan Duarte. The two have competed once before, in Rodolfo's last grappling match, when Kaynan defeated Rodolfo by points in a gi match at Spyder in 2019.
Watch: Rodolfo Trains No-Gi At Fight Sports To Prepare For Kaynan
Rodolfo has been on a tear in his MMA career, going 7-0 with all seven of his victories coming by finish, six by submission. He takes on the 2019 ADCC champion at 99+ kg here, Rodolfo himself won ADCC in 2015 at 99kg.
This is as big as it gets, the five-time IBJJF black belt world champion Rodolfo returning to take on the young gun Kaynan Duarte.
---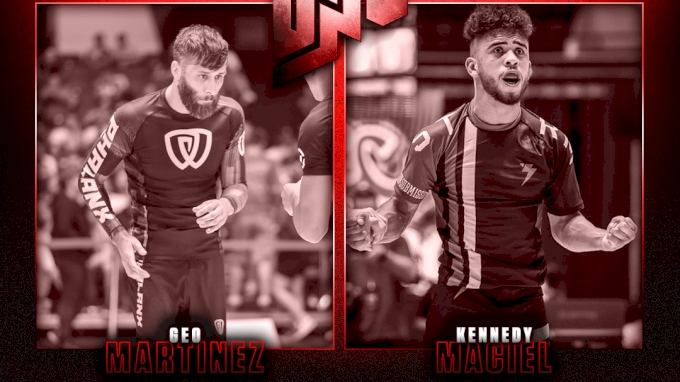 Geo Martinez vs Kennedy Maciel (Catchweight 150 lbs)
Rank: #1 featherweight
Team: 10th Planet
Age: 33
Height: 5'9
Record: 33-14
Rank: #1 lightweight
Team: Alliance
Age: 23
Height: 5'7
Record: 47-9
Two top-ranked athletes will clash at a catchweight in our co main event on December 11th. Geo Martinez claimed the top spot after his win over Paulo Miyao at WNO in October. ADCC silver medalist Kennedy has been on fire lately, submitting Junny Ocasio at F2W and also winning No-Gi Pans.
Watch: Slick Sparring With #1 Ranked Kennedy Maciel
Two number one's deciding to meet in the middle at 150 lbs and battle it out, this is as good as it gets. With WNO division champions being introduced in 2021, you can expect both of these athletes to be fighting for a title in their next match. The disciple of Eddie Bravo dubbed "The Freakazoid" vs "Cobrinha Jr", son of the legendary three-time ADCC champion. This will be a contrast of styles and feature two of the best athletes from the lighter weight classes going head to head.
---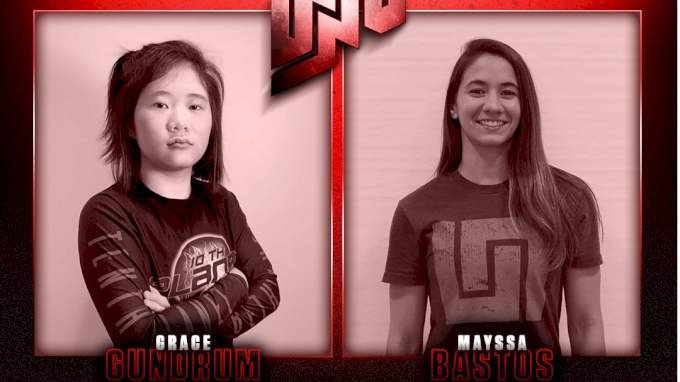 Grace Gundrum vs Mayssa Bastos (Strawweight 115 lbs)
Grace Gundrum
Rank: #2 strawweight
Team: 10th Planet
Age: 18
Height: 5'1
Record: 34-0-2
Mayssa Bastos
Rank: #1 strawweight
Team: GF Team
Age: 23
Height: 5'0
Record: 53-5
This is what WNO is all about, #1 meets #2 to decide who is really the best at this weight class. Grace Gundrum recently submitted three-time No-Gi world champion Pati Fontes at F2W. Mayssa has won everything at black belt already, with gold medals in both the gi and no-gi version ow Worlds and Pans.
Grace has been heralded as the next big thing out of 10th Planet since her days fighting in EBI superfights as a teenager. Mayssa herself is an EBI champion, showing that while more known for her IBJJF accomplishments, she is just as good in sub only as well.
Grace has a dangerous submission focused guard game, while Mayssa's no-gi pressure passing is top notch. These two young women will no doubt fight many times over the coming years for supremacy in the strawweight division.
---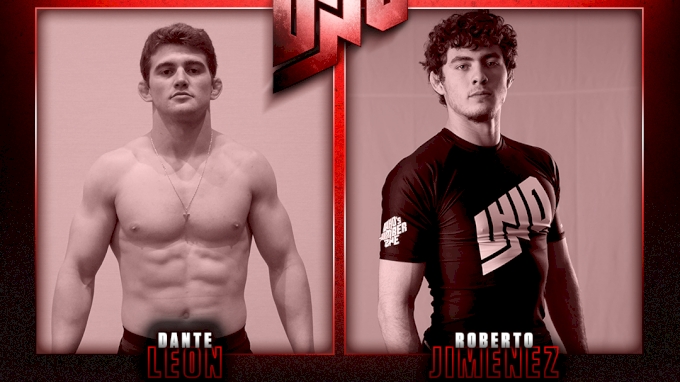 Dante Leon vs Roberto Jimenez (Middleweight 185 lbs)
Dante Leon
Rank: #2 welterweight
Team: GF Team
Age: 25
Height: 5'8
Record: 77-32
Roberto Jimenez
Rank: #1 middleweight
Team: Studio 76
Age: 20
Height: 6'0
Record: 29-10
This one is a guaranteed scrap, two of the most exciting grapplers in the world who always fight for the finish. Both athletes will be making their third appearance at WNO, going 1-1 so far. Roberto defeated Keenan Cornelius in his black belt debut back in February, before losing to Craig Jones in October. Dante lost to Garry Tonon in his WNO debut, then bounced back to defeat Kody Steele in October.
While usually competing in different weight classes, Dante and Roberto weighed in only one pound apart in October and should be similar weights for this matchup. Both athletes thrive in the scramble, finding openings to take the back and finish their opponents. Anything can happen when they throw down on the 11th.
---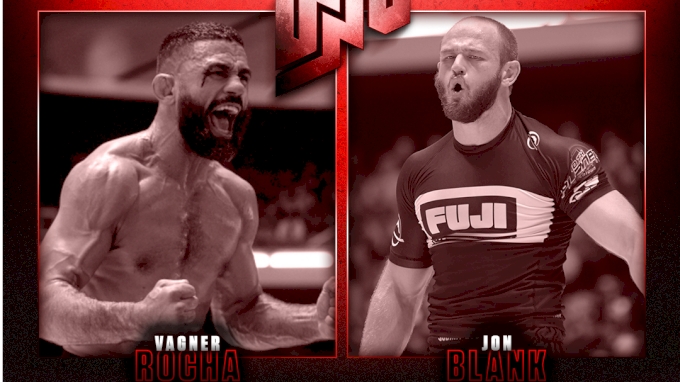 Vagner Rocha vs Jon Blank (Middleweight 185 lbs)
Vagner Rocha
Rank: #2 middleweight
Team: Fight Sports
Age: 38
Height: 5'11
Record: 62-22
Jon Blank
Rank: #4 middleweight
Team: 10th Planet
Age: 27
Height: 5'9
Record: 10-6
Two top-five middleweights clash here, with the winner having a legit claim to a title shot in the division in 2021. Vagner will be making his second appearance at WNO, he came in on late notice and defeated Ronaldo Junior in July. Blank made his name at ADCC 2019, submitting Rustam and then defeating Murilo Santana to make the semis. Since then, Blank has two high profile wins by heelhook, against Adam Wardzinski at GrappleFest and then against Manuel Ribamar at F2W.
Watch: Vagner Rocha Extended WNO Interview
Vagner is one of the most aggressive athletes in the game, always pushing the pace and visibly frustrating his opponents with his rough style. Blank has a very contrasting style, most likely sitting guard early and then trying to get in on the legs of the two-time ADCC medalist. We only make matches at WNO that we think will be exciting, and this one fits that description perfectly.
---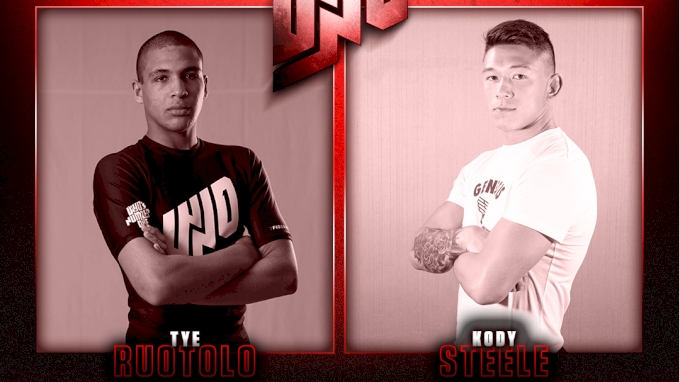 Tye Ruotolo vs Kody Steele (Welterweight 170 lbs)
Tye Ruotolo
Rank: #2 welterweight
Team: Atos
Age: 17
Height: 5'10
Record: 14-6
Kody Steele
Rank: #9 welterweight
Team: Checkmat
Age: 25
Height: 5'9
Record: 7-5
Speaking of exciting matchups, what a way to start the card with Tye Ruotolo vs Kody Steele. This match can be described very similarly to Dante vs Roberto, two athletes that always push the pace and put on exciting fights. That is precisely the kind of athlete we want on WNO, hence Tye and Kody both returning for their third time to the event.
Don't let their win/loss records fool you, these two are just getting started and have fought at the highest level since the beginning. Tye is 2-0 at WNO so far, including his big win over Nicky Ryan in June. Kody is 1-1 so far, and had one of the best matches of the night on that same card in Dallas.
---
Watch WNO: Kaynan Duarte vs Rodolfo Vieira Live On Demand On FloGrappling