Unlock this article, live events, and more with a subscription!
Get Started
Already a subscriber? Log In
Who's Number One: Duarte vs Vieira was bound to be an action packed event, and it delivered at every turn. Kaynan Duarte's submission victory over Rodolfo Vieria may have propelled him toward the next level of the sport. He, and several other competitors on the card, achieved noteworthy milestones. Check out those, and other interesting statistics from Who's Number One.
---
A groundbreaking choke:
Kaynan Duarte became the first person to earn a victory over Rodolfo Vieira via choke. Vieira has only suffered one previous submission, a heel hook from Dean Lister at ADCC in 2011.
Kaynan set himself apart:
Duarte is one of only two people to have defeated Vieira on multiple occasions. The other is Marcus "Buchecha" Almeida, who beat Rodolfo seven times in their eight encounters. With this win, Duarte has distinguished himself among the few who have bested Vieira. Duarte is the only person who has defeated Vieira in both gi and no-gi formats.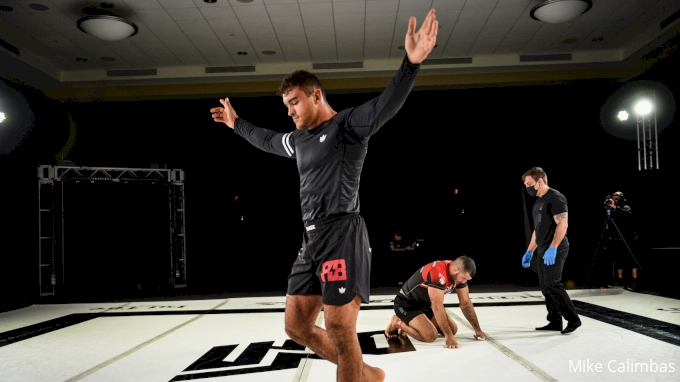 Kaynan has entered the back control era:
Prior to 2020, Duarte had scored only eight of his 28 submission victories while on his opponents' backs. He has won five matches by submission this year, each from back control.
Both finishers flew the same flag:
Atos representatives earned the only two submissions at Who's Number One: Duarte vs Vieira. Duarte's teammate, Tye Ruotolo, secured a heel hook over Kody Steele in the first match of the night.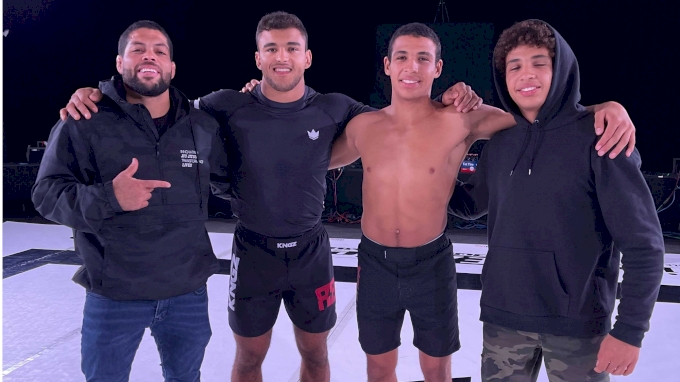 A new trick:
Ruotolo's victory over Steele was his first win via heel hook. Steele had not previously lost via leg lock in his 11-month long black belt career.
Passing is a dwindling art form:
Six passes were successfully completed at Who's Number One. Ruotolo accounted for three of them. The other effective guard passers were Vagner Rocha, Roberto Jimenez and Kennedy Maciel.
It's tough at the top:
Athletes who managed to pass their opponents' guards did not maintain dominant positions for long. The average time spent in dominant position after a guard pass was 35 seconds. Ruotolo, who secured the most passes, spent a total of 2:07 in side control or mount across his three successful passes. Neither of the two submission victories on the night came as a result of guard passing.
Don't worry, wrestling fans:
Two competitors scored takedowns at Who's Number One. Tye Ruotolo took Kody Steele down twice, and Roberto Jimenez brought Dante Leon to the mat once.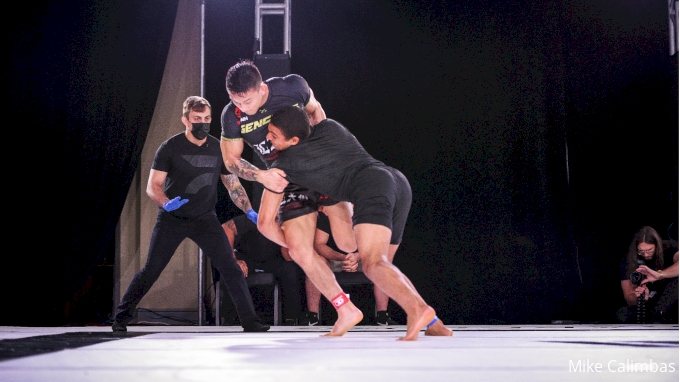 Fine, sweep me:
Grace Gundrum and Mayssa Bastos exchanged top position a total of 13 times in their match. Bastos was first to pull guard, and finished the match on top, but neither competitor was stubborn about maintaining the top position. In total, Gundrum spent 9:46 on top, while Bastos spent 4:21 on top. Neither competitor successfully passed the guard in the match.
Started from the bottom:
Competitors exchanged 30 sweeps, including the 13 between Gundrum and Bastos. Dante Leon and Roberto Jimenez swept each other ten times. Geo Martinez and Kennedy Maciel combined for five sweeps. Kody Steele and Tye Ruotolo each scored a sweep in their match. The matchup between Kaynan Duarte and Rodolfo Vieira never went to a position where a sweep could occur. Vagner Rocha maintained top position against Jon Blank for the entirety of their match after Blank jumped to guard.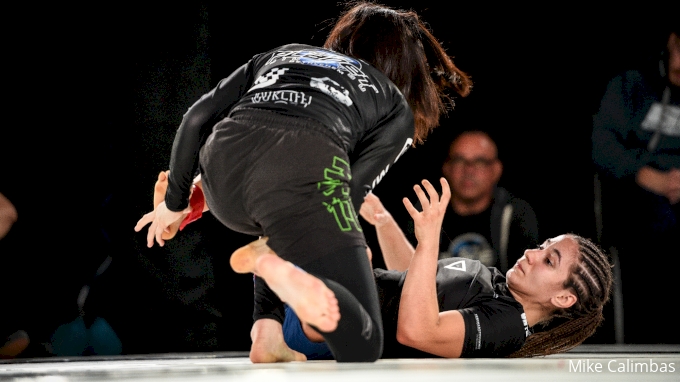 You only have one chance to make a final impression:
The competitor who finished the match on top was victorious in three of the four referee decisions. Roberto Jimenez was the anomaly in this case. He was on his back at the end of his match against Leon, and was attacking with a triangle choke.
A man for every weight class:
Jimenez' victory over Leon was his 30th win in 2020 across gi and no-gi formats. He's had 40 matches this year. He has beaten ranked opponents in five separate weight classes: 155 lbs (Kade Ruotolo), 170 lbs (Dante Leon, John Combs), 185 lbs (Vagner Rocha, Gabriel Almeida), 205 lbs (Fellipe Andrew) and heavyweight (Nick Rodriguez).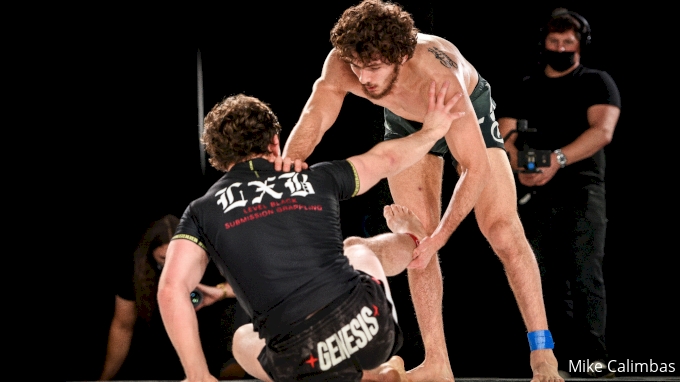 Someone's gotta give:
Gundrum and Bastos were both undefeated coming into their Who's Number One match. Before earning her black belt, Grace Gundrum hadn't lost in competition since she was 12 years old. She won her black belt debut in October. Bastos has not lost a no-gi match since earning her black belt in 2018, and moved to 13-0 with her victory over Gundrum.
The winners' circle:
Tye Ruotolo earned his third victory on the Who's Number One mats, and Vagner Rocha recorded his second. This puts them alongside Gordon Ryan as the only undefeated Who's Number One competitors with multiple matches on the platform. Ruotolo is unique among that list, as he is the only Who's Number One athlete who is undefeated in three matches.