Unlock this article, live events, and more with a subscription!
Get Started
Already a subscriber? Log In
With the dust settled from WNO: Kaynan Duarte, it's time to look towards the future and what potential matches make sense for the competitors. As the official matchmaker for the event, I'm tasked with deciding the next steps for the athletes on the sports premier superfight event, and there are no shortage of options available.
FloGrappling Official No-Gi Rankings
We've already announced our next date, January 22nd with Craig Jones in the headlining match. There will also be a February event announced soon, so we have a lot of matches to complete, and these suggestions listed here are by no means officially what will be what ends up happening next.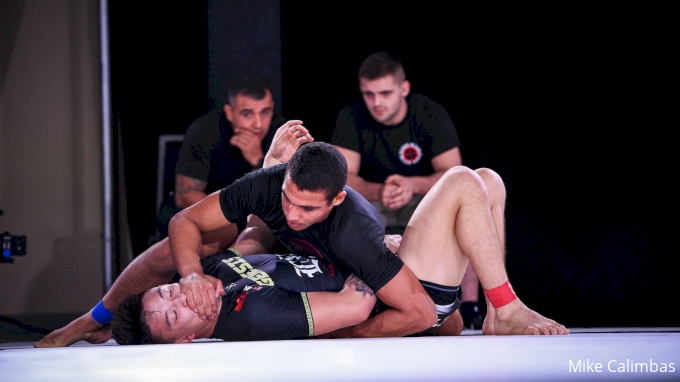 Tye Ruotolo Defeats Kody Steele By Heel Hook
Watch: Tye Ruotolo vs Kody Steele
Tye Ruotolo looked nothing short of dominant in this match, handing Kody Steele his second straight loss to a top five ranked opponent at WNO. Tye is still only 17 years old, so there's no rush to get him the biggest matches in the sport, but a matchup with top ranked welterweight Garry Tonon seems imminent. A potential rematch with Dante Leon, who defeated Tye at GrappleFest, is another good option here.
Kody is on a two match loss streak at the event, but always has exciting fights and that counts for a lot when we decide who to bring back. After tough losses to Tye and Dante Leon, Kody needs to get back in the win column, and lower ranked welterweights such as Oliver Taza or Johnny Tama could make sense.
---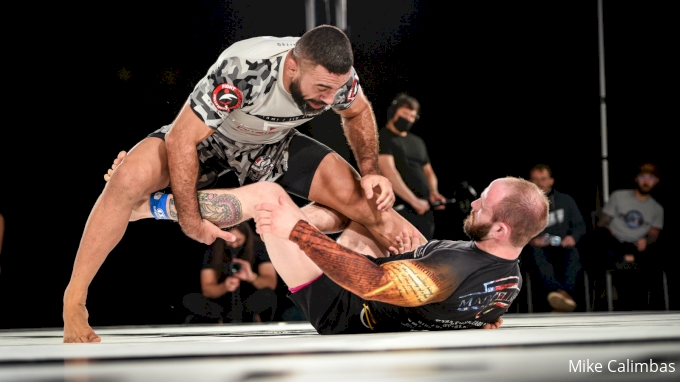 Vagner Rocha Defeats Jon Blank By Split Decision
Watch: Vagner Rocha vs Jon Blank
Jon Blank came into this match with back-to-back heel hook victories, but like so many before him struggled to get off attacks against second ranked middleweight Vagner. A match with top ranked middleweight Roberto Jimenez seems to make the most sense for Vagner, but Roberto weighed in at 174 pounds with all his clothes on and a move to welterweight could be possible for Roberto. Vagner would also surely want a rematch with Craig Jones, who is in our main event on January 22nd. William Tackett is also scheduled for that January card, maybe if Roberto does take a match at welterweight we see Vagner and Tackett fight for the WNO middleweight title in early 2021.
Blank could matchup well with Dante Leon, depending on if Dante wants to stick around at 185 or move back to 170 for his next match. Other ranked middleweights that would be good fights for Jon are Pedro Marinho or Jason Rau, with a leglock shoot out between Blank and Rau being particularly interesting to me.
---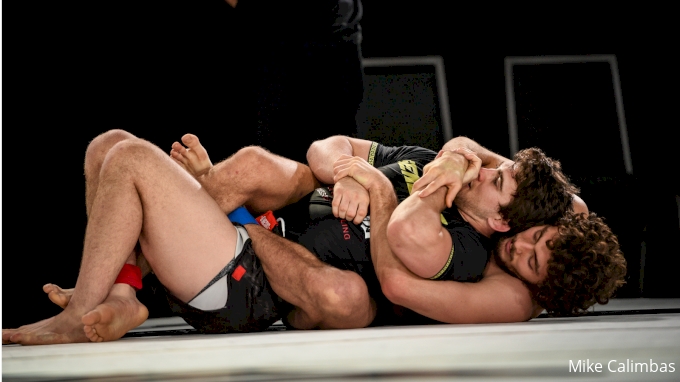 Roberto Jimenez Defeats Dante Leon By Unanimous Decision
Watch: Roberto Jimenez vs Dante Leon
This is a pair of athletes that could be in action at either welterweight or middleweight for their next match, with Roberto currently ranked at the higher weight class even though he weighed in lighter than Dante last week. The Vagner match for the top spot at 185 seems like an obvious choice here, but if headed to 170 I'd love to see Roberto vs Nicky Ryan, who has put on a lot of size and will likely be moving up to welterweight for future matches.
If Dante decides to stick around middleweight, where he has had his last two matches, Jon Blank would surely be a great match to put on. At 170, a rematch with the surging Tye Ruotolo would be a treat for the fans and another potential fight of the night whenever it happens.
---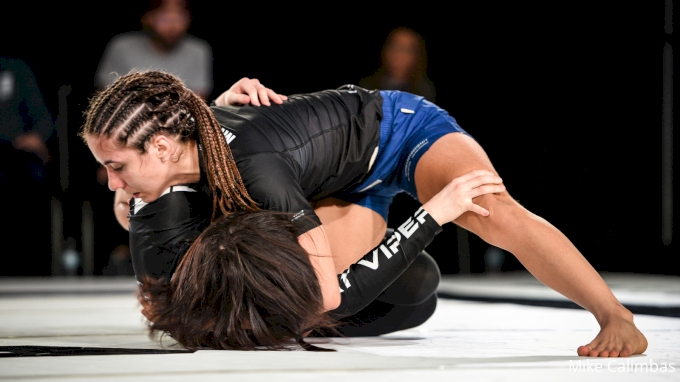 Mayssa Bastos Defeats Grace Gundrum By Unanimous Decision
Watch: Mayssa Bastos vs Grace Gundrum
This match was basically a draw, with neither athlete establishing any dominant positions or submission attacks, but the judges all ruled in favor of top ranked Mayssa. I'm sure we will see this one many more times, and hopefully again in 2021, but I'd like to get them another match with different opponents before inevitably running this one back.
There aren't many contenders for either of these two, as both have defeated third ranked Pati Fontes in dominant fashion. Other ranked women that could step in for their next matches at WNO could be Jessa Khan or Danielle Kelly. Not to count out the other strawweights, but I'm thinking we see both Mayssa and Grace have one more match before meeting again, and I think next time will be less feeling out with a more clear winner in the end.
---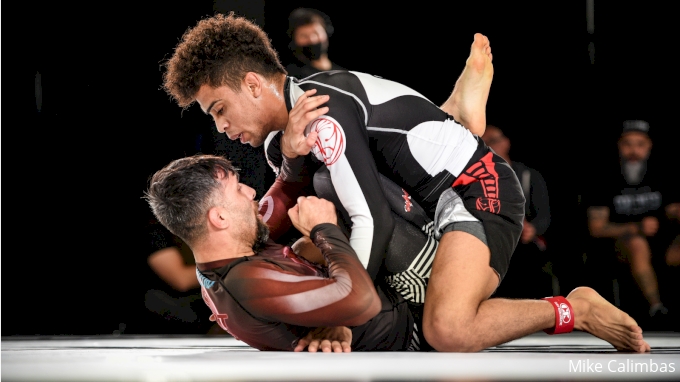 Kennedy Maciel Defeats Geo Martinez By Unanimous Decision
Watch: Kennedy Maciel vs Geo Martinez
In a matchup of the top ranked featherweight vs top ranked lightweight, Kennedy took home the decision after a late guard pass. Geo was able to enter the legs early in the match, but was not able to secure any attacks that could have swayed the judges decision greatly if he put Kennedy in danger with heel hooks.
It makes sense to have them back fighting at their normal weights the next time around, and Geo has already defeated second ranked Paulo Miyao in his last WNO match. 145 is kind of a mess for potential matches with the border closures affecting athlete availability, but high ranked 135 pounders Joao Miyao and Junny Ocasio stand out as potential future opponents for Geo.
Obviously everyone wants to see a Kennedy vs Nicky Ryan rematch at WNO, but Nicky might have grown out of the 155 lb weight class. Kade Ruotolo or Ethan Crelinsten would be next in line for Kennedy, with their controversial previous match, why not have them fight it out for a shot at Kennedy and the WNO lightweight title?
---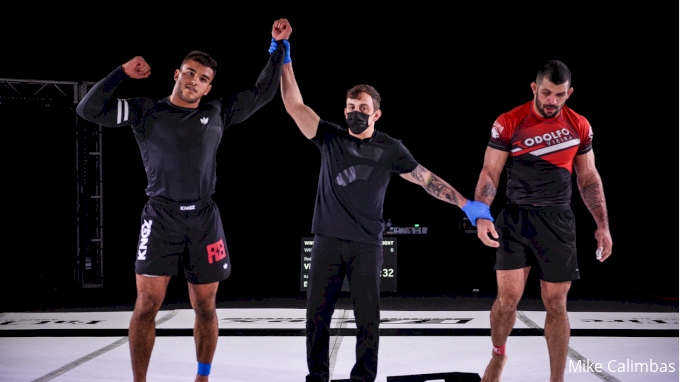 Kaynan Duarte Defeats Rodolfo Vieira By Rear Naked Choke
Watch: Kaynan Duarte vs Rodolfo Vieira
Kaynan looked as good as ever in his match against the legend Rodolfo, making quick work of the 2015 ADCC champion. As far as whats next for Rodolfo, we know that answer, he has a fight in the UFC in January and will probably go back to focusing primarily on MMA like he has for the past few years.
Everyone wants to see Kaynan vs Gordon, but there are some personal issues that will need to be ironed out before Gordon accepts that match. Kaynan also suggested rematches with Craig Jones and Cyborg in his post fight interview, either of those is a mega match that everyone would love to see.
---
Watch WNO: Kaynan Duarte vs Rodolfo Vieira On Demand On FloGrappling