2020 World Master IBJJF Jiu-Jitsu Championship
The Most Exciting Athletes Headed To Master Worlds
The Most Exciting Athletes Headed To Master Worlds
Legends take the mat at IBJJF Master Worlds, keep an eye out for these athletes this week!
Dec 13, 2020
by Michael Sears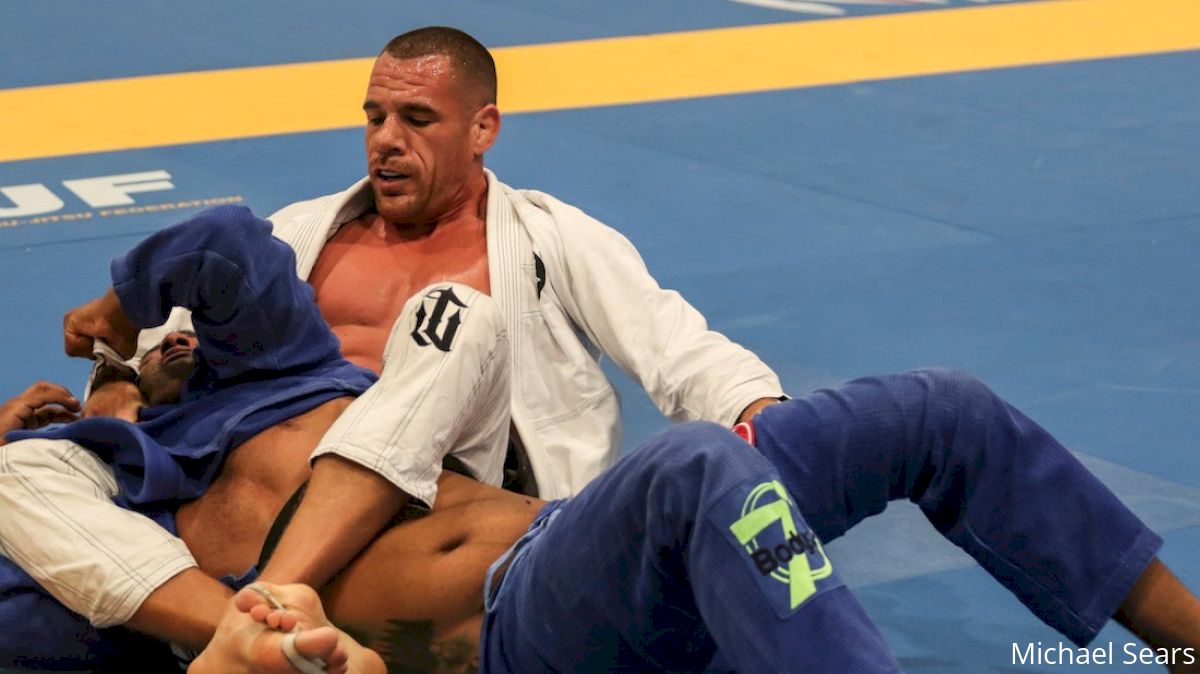 The IBJJF World Master Jiu-Jitsu Championship is a special event, with legends of the past taking the mat and displaying some classic "old school jiu-jitsu." The event features a wide range of ages, starting with Master 1 in the early 30's all the way to athletes still throwing down in their 50's and 60's.
This years Master Worlds has left its traditional home of Las Vegas for Kissimmee, Florida. I'll be working my fifth straight Master Worlds, and while I'll miss being able to enjoy Las Vegas after the tournament like everyone else, I think we can all agree on just being grateful the IBJJF was able to make this event happen during the COVID-19 pandemic.
The event not only displays the best competitors from the adult divisions of days past, but also newer additions to the field who may have started training when they were already masters eligible. You can even see some notable figures from the jiu-jitsu business scene stepping on the mat, such as Viktor Doria of Fighters Choice at Master 3 ultra-heavy or Michael Zenga of BJJ Fanatics at Master 4 ultra-heavy.
There are too many notable competitors to realistically highlight here, but I'll give a quick rundown of who I'm excited to watch this week in Florida.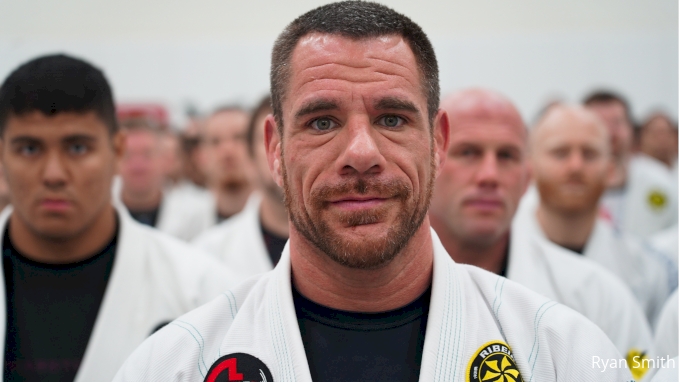 Rafael Lovato Jr - Master 1 Super-Heavyweight
First Match: Thursday 4:16 PM ET, Mat 1
The first athlete to ever achieve the IBJFF Grand Slam at adult and one of few American black belt world champions in the gi, Lovato Jr will start in the quarterfinals on Thursday. He has won the absolute division in this tournament before and should be considered one of the favorites to take home double gold at Master 1.
Lovato still regularly competes against the best at adult in superfights and should be ready to go for this one. Since vacating his Bellator world championship last year, he has had a renewed focus on the gi and should be fun to watch at Master Worlds.
Watch: Rafael Lovato Jr Defeats Formiga For Master Worlds Double Gold
---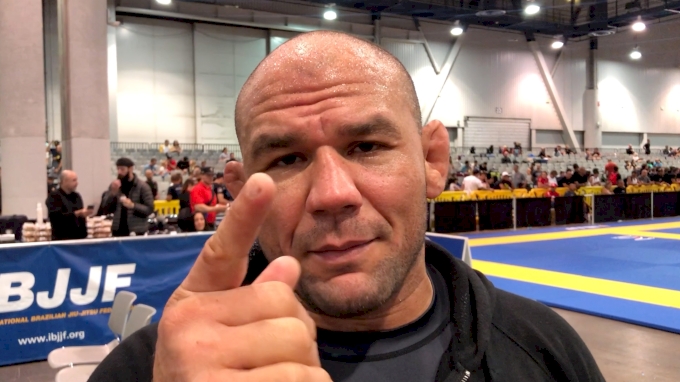 Roberto "Cyborg" Abreu - Master 2 Ultra-Heavyweight
First Match: Friday 11:03 am ET, Mat 3
Yep, Cyborg hasn't lost a match while competing regularly at the highest level in 2020 but he is in for Master Worlds. It almost doesn't seem fair that an athlete who submitted Kaynan Duarte in his last match gets to do Master 2, but Cyborg seems not to age and should be the favorite in not only his weight but the Master 2 absolute division.
Cyborg is always an exciting athlete to watch, make sure to tune in on Saturday to watch the former ADCC absolute champ compete. He starts in the quarters, so should have three matches at his weight and most likely several more in the absolute.
Watch: Cyborg In Action At The 2018 Master Worlds
---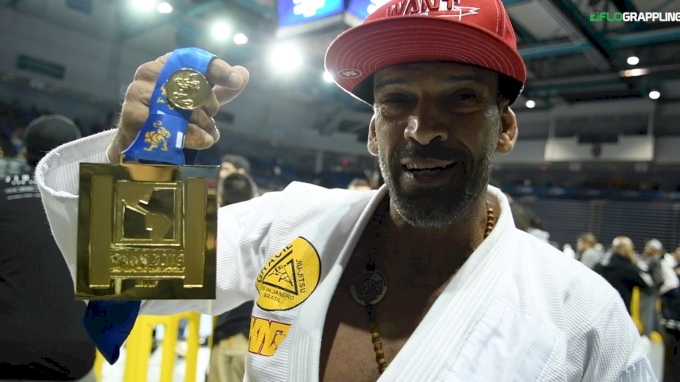 Wellington "Megaton" Dias - Master 5 Lightweight
First Match: Saturday 11:43 am ET, Mat 11
If there is one athlete who comes to mind when I think of Master Worlds, it is Megaton. He is an eleven time Master Worlds champ, and is always a contender in the absolute division while competing at lightweight as well.
Megaton should have two matches in his weight, and most likely will compete in the absolute division in search of a 12th and 13th Master Worlds gold medals.
Watch: Megaton Defeats Mario Sperry In 2017
---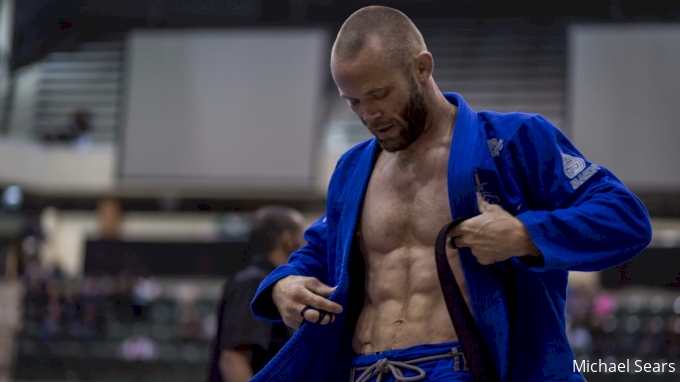 Josh Hinger - Master 2 Medium-Heavyweight
First Match: Friday 9:58 am ET, Mat 2
Josh Hinger is another masters eligible athlete who can still hang with the best in the adult division. Although inactive lately, Josh finished third at ADCC 2019.
Josh has surprisingly fallen short at Master Worlds in his previous appearances, with several silver medals from the event. You'd think it's only a matter of time before he gets it done here though, and his style translates great to the half guard and takedown heavy games displayed in the Master 2 division.
Watch: Hinger Defeats Finfou At Master Worlds
---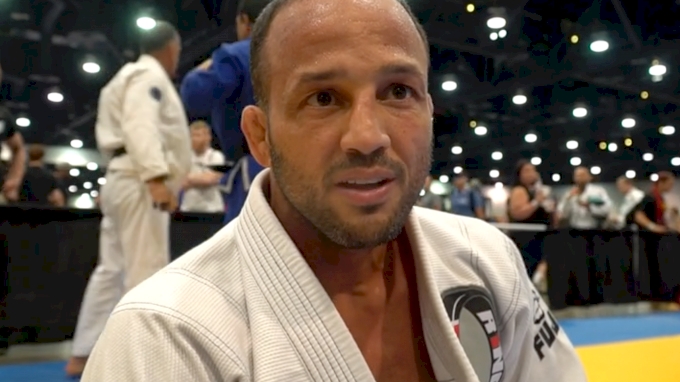 Alexandre "Soca" Freitas - Master 4 Featherweight
First Match: Saturday 10:47 am ET, Mat 10
The first ever ADCC champion, Soca has been nothing short of dominant at Master Worlds in the past. He hsould have two matches at his weight, and has to be the huge favorite to take home gold in his division.
Soca is a six time Master Worlds champ, is always looking for the finish and is truly as exciting now as he was back in the late 90's.
Watch: Soca Wins 2019 Master Worlds All Access
---
Watch The IBJJF 2020 World Master Championship Live On Demand On FloGrappling