Unlock this article, live events, and more with a subscription!
Get Started
Already a subscriber? Log In
In 2020, FloGrappling launched Who's Number One, a series of superfights featuring the many of the best grapplers in the world. With the inaugural year of WNO now in the books, here are some of the athletes, trends, and noteworthy statistics from the mega event series in 2020.
---
5 Events
Throughout 2020, each of the top-10 pound-for-pound no-gi male competitors, and five of the top-10 pound-for-pound no-gi females have appeared on the WNO mats. There were four exclusively no-gi WNO events this year totalling 23 matches on the main cards.
The first WNO, an all-gi event, included 17 matches on the main card, headlined by the pound-for-pound no.1-ranked Victor Hugo, and the no.6-ranked Nicholas Meregali.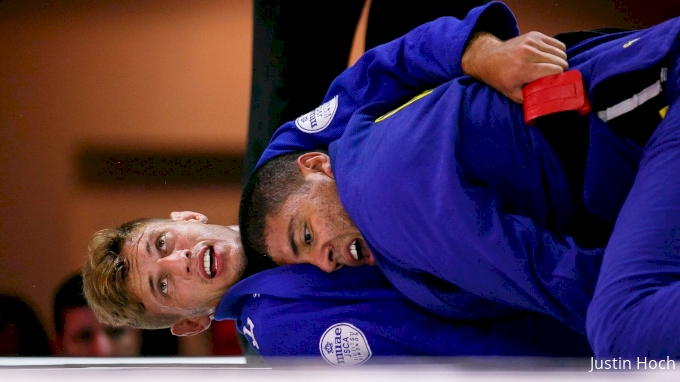 ---
14 Submissions
Thirty-five percent of the 40 matches ended in submission. The gi event in Costa Mesa, CA, was responsible for six of them, while the four remaining no-gi events contributed eight submissions.
Inside heel hooks were the most popular submission. Three competitors successfully landed that attack.
Athletes were also effective in attacking from their opponents' backs. Three grapplers finished chokes from back control on the WNO stage in 2020. Armlocks, particularly from triangle positions, were another effective submission on Who's Number One in 2020. William Tackett, Gordon Ryan and Cole Abate each completed an armlock while attacking with a triangle.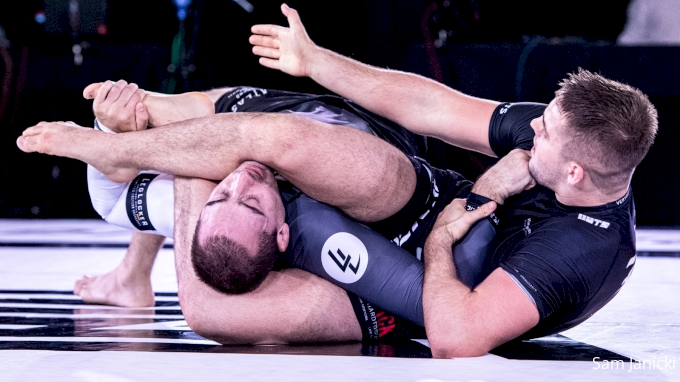 ---
Gordon And Nicky Ryan Top Several WNO Leaderboards
Gordon's triangle armlock against Kyle Boehm was just one of his two submissions on WNO in 2020. His second submission, a heel hook victory over Matheus Diniz, made Ryan the only competitor with multiple submission victories on Who's Number One.
Gordon's match with Matheus is the longest match on WNO to date. It ran 17 minutes, 9 seconds.
Nicky Ryan owns the record for quickest submission on WNO; he tapped Tony Ramos with a heel hook in 23 seconds. The three next fastest submissions were:
Craig Jones' heel hook against Roberto Jimenez (2 minutes, 24 seconds)

Kaynan Duarte's rear naked choke against Rodolfo Vieira (2 minutes, 28 seconds)

Tainan Dalpra's short choke against Mike Khatchikian (2 minutes, 52 seconds)


Watch: Nicky Ryan Secures A Submission In 23 Seconds Vs Tony Ramos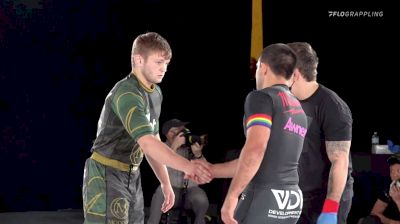 Unlock this video, live events, and more with a subscription!
Get Started
Already a subscriber? Log In
---
3 Undefeated Competitors
Eight athletes have had two or more matches on Who's Number One. Of those eight, only three are undefeated. Gordon Ryan has two wins, both by submission. Vagner Rocha is also two for two. Tye Ruotolo is one of four competitors who has had three WNO matches. He's the only one of those four who is undefeated after three appearances.
Competitors With Multiple Appearances On WNO In 2020
| | |
| --- | --- |
| Athletes With Two WNO Matches | Athletes With Three WNO Matches |
| Gordon Ryan (2-0) | Tye Ruotolo (3-0) |
| Vagner Rocha (2-0) | Roberto Jimenez (2-1) |
| Nicky Ryan (1-1) | Dante Leon (2-1) |
| Elisabeth Clay (1-1) | Kody Steele (1-2) |
These eight competitors are responsible for more than three hours of Who's Number One mat time in 2020. In total, there were more than 6 hours and 20 minutes of matches last year.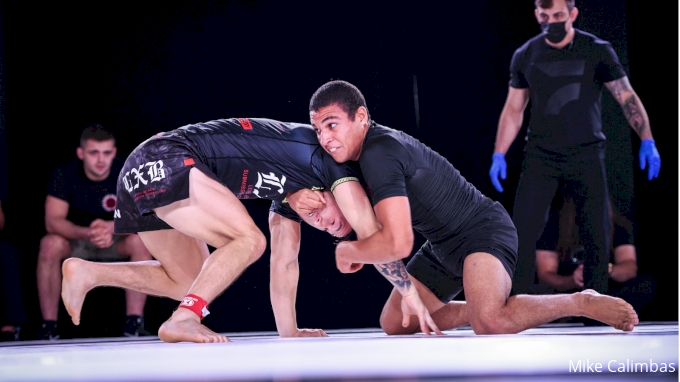 ---
2 Monumental Submissions
Gordon Ryan had another record book moment on the WNO stage in 2020, as he became the first person to submit ADCC champion Matheus Diniz in no-gi competition.
Kaynan Duarte tackled an equally impressive feat with his submission over Rodolfo Vieira at WNO in December. With his rear naked choke finish over Vieira, Kaynan became the second person to submit him in nearly a decade, and the first person to catch Vieira with a choke.


Watch: Kaynan Duarte Chokes Rodolfo Vieira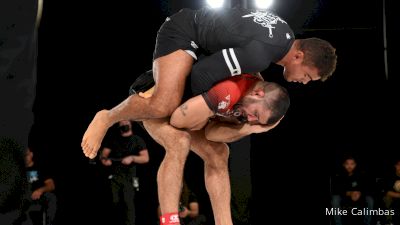 Create a free account to unlock this video!
Get Started
Already a subscriber? Log In