IBJJF
The New IBJJF Rules For Heel Hooks And Leg Reaping in 2021
The New IBJJF Rules For Heel Hooks And Leg Reaping in 2021
The IBJJF has released its updated rules, legalizing the application of heel hooks and leg reaping techniques for brown and black belts in no-gi.
Jan 14, 2021
by Corey Stockton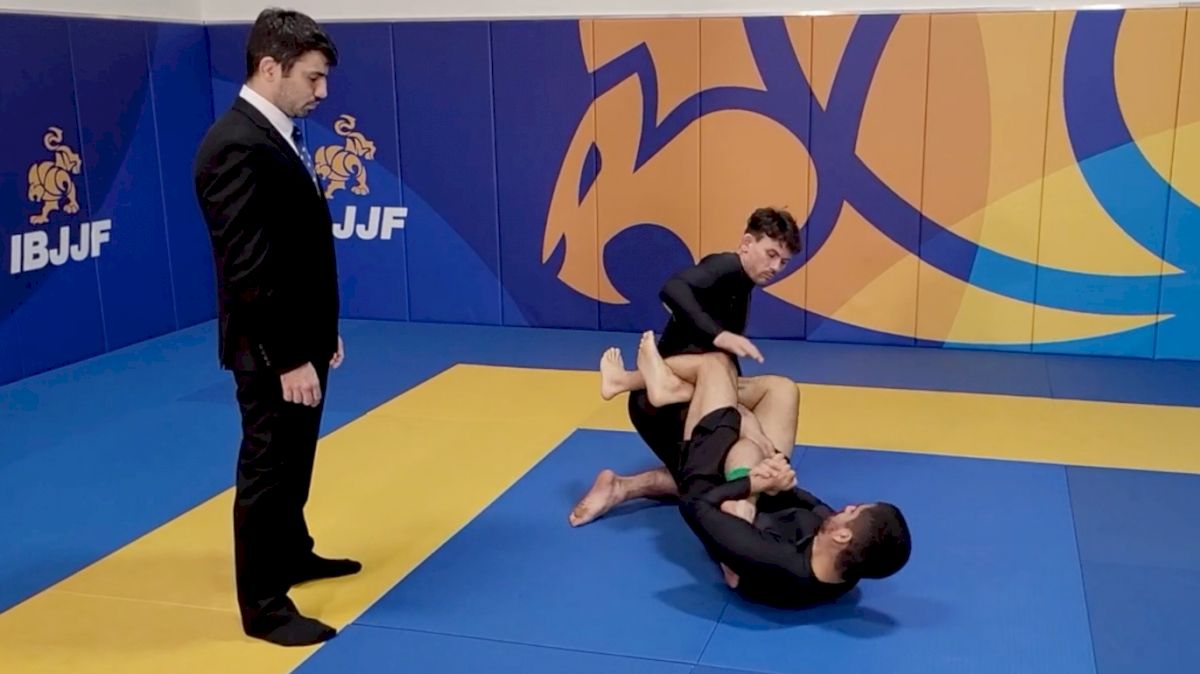 The IBJJF has released its updated rules for 2021, which include rules legalizing the application of heel hooks and leg reaping techniques for some competitors.
This year, brown and black belt adult competitors will be allowed to apply heel hooks and reaping techniques in no-gi divisions. Heel hooks and reaps will remain illegal for masters competitors and for purple, blue and white belts.
In years past, some have criticized IBJJF's no-gi ruleset for outlawing techniques which are often considered crucial in the no-gi zeitgeist.
These new rules could drastically change the dynamics of no-gi competition at the highest levels, and could bring an influx of new athletes to the IBJJF mats.
---
New Adult Brown And Black Belt No-Gi Rules
The IBJJF has sanctioned both inside and outside heel hooks, as well as all attacks which twist the knee of the defender.
In addition, it is now legal to turn in the direction of the defender's free leg while applying a straight footlock, and to apply outward pressure on a toehold.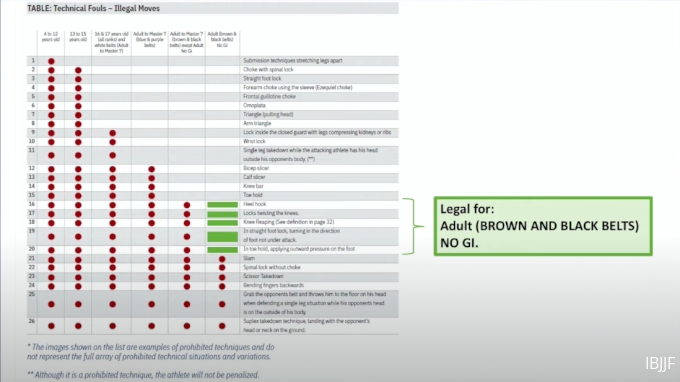 Brown and black belt adults will now be able to apply reaping techniques in no-gi competition. This rule change opens up several previously forbidden positions, including variations of inside ashi garami. For instance, the inside sankaku position will now be legal for these competitors. Most variations of the kani basami technique, which often leads to inside sankaku, are also approved.
Check out the Official FloGrappling Leg Entanglement Encyclopedia here.
---
Watch: Jon Blank's Kani Basami Entry Against Manuel Ribamar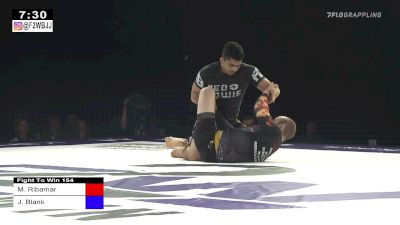 Unlock this video, live events, and more with a subscription!
Get Started
Already a subscriber? Log In
Flying kani basami techniques remain illegal.
The Imanari roll is also illegal for all competitors, as it violates the IBJJF's rule against pulling guard without first establishing a grip.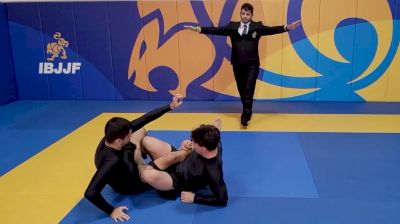 ---
Other Rule Changes
The new leglock ordinances are part of a larger rulebook update, which includes additional changes to rules governing every division. Many of these alterations further clarify the term "knee-reaping" in several contexts.
In addition, the IBJJF has adjusted the way it will penalize competitors who intentionally flee the mat area. Most instances of fleeing will now result in a two-points score against the offender, regardless of how many previous penalties they have accumulated.
See the IBJJF's updated video tutorial of severe and serious fouls below: