Grappling Bulletin: UFC 258 Was Not A Good Night For Jiu-Jitsu
Grappling Bulletin: UFC 258 Was Not A Good Night For Jiu-Jitsu
Grappling fans would have found UFC 258 hard to watch as two of jiu-jitsu's top representatives fell to their opponents. We look at what went wrong.
Feb 15, 2021
by Hywel Teague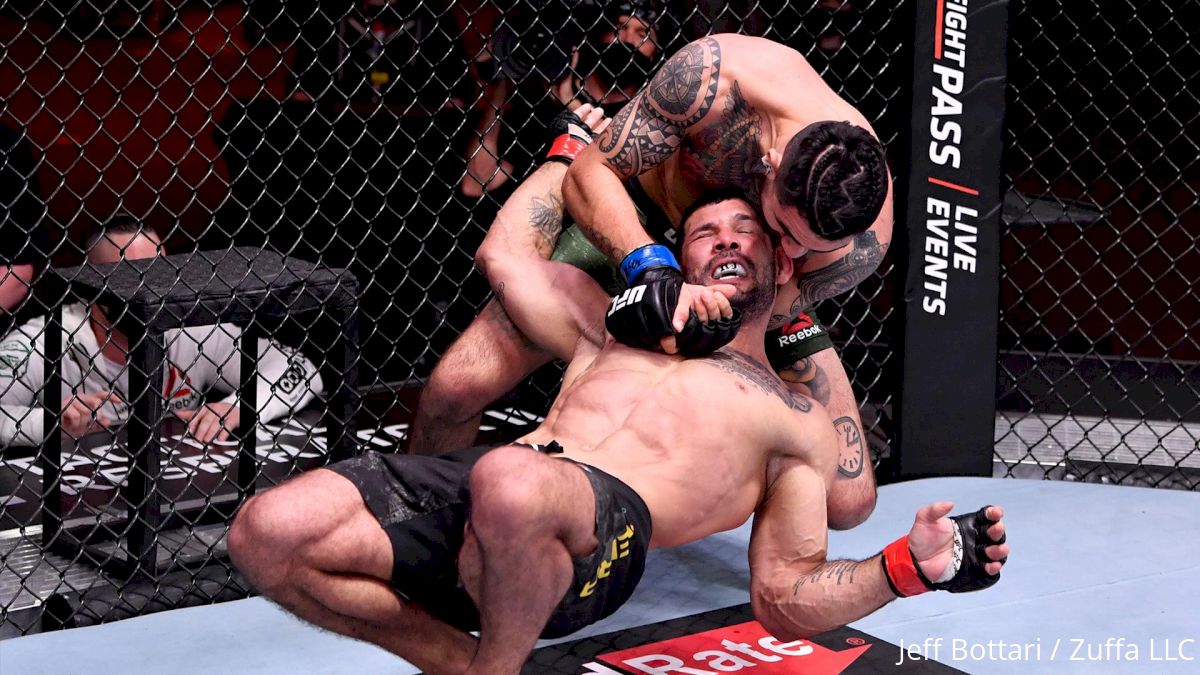 Grappling fans would have found UFC 258 hard to watch as two of jiu-jitsu's top representatives in the Octagon fell to their opponents. We look at what went wrong.
Don't forget to watch the live Grappling Bulletin show at 4:30pm CT on the FloGrappling site, app, YouTube channel and Facebook pages.

Durinho's Title Dream Shattered by Usman, Rodolfo Suffers First Loss
It's no secret we're big fans of Gilbert Burns here at FloGrappling. The guys is one of the best examples of a world class grappler to make a successful transition to MMA, having fought his way to the top of the 170lb division. Nearly nine years to the day from making his MMA debut, Burns would challenge his former training partner Kamaru Usman for the UFC welterweight title.
The result was a disappointing third round TKO loss in a fight dominated by stand-up striking and brief periods of wrestling in the clinch. We didn't get to see any jiu-jitsu in the match, something that Burns told us he felt could win him the match. Of course, getting past Usman's five-inch reach advantage and wrestling skills would be necessary, and neither proved possible.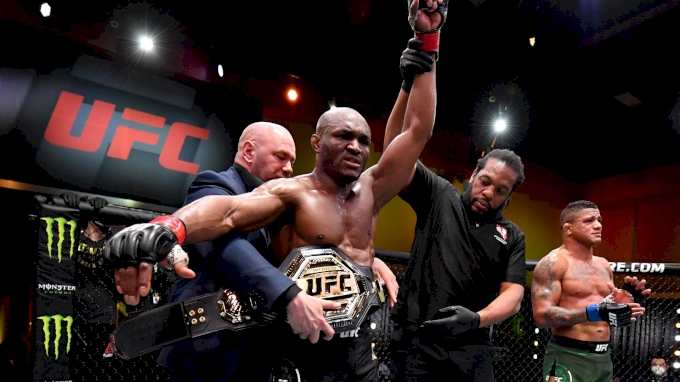 And still...
Jiu-jitsu wasn't even a factor in the main event, which stings almost as much as seeing Burns lose. Word is that Burns would have gotten the better of the submission grappling exchanges, but this proved to be a moot point. You can't submit somebody if you can't get them to the mat, and Usman is a world-class wrestler with KO power.
As heartbreaking for jiu-jitsu fans as it was to see Durinho lose, it was nowhere near as shocking as watching five-time IBJJF World champ and ADCC champ Rodolfo Vieira get dismantled and submitted by Anthony Hernandez, who is a purple belt.
On paper it looked like a great match for Vieira, and very winnable. Few of his last seven matches had hardly been a challenge as he employed his unstoppable grappling skills in search of the submission. At 7-2 (1 NC), Hernandez had a similar record to Rodolfo's 7-0, and his resume hinted at grappling skills of his own; six of his wins were via submission, all via guillotine or anaconda choke.
What happened to Rodolfo? He started strong and had Hernandez on the mat early in the fight when they were still dry. He moved to the mount and hunted for his deadly arm-triangle choke but lost position. Hernandez popped up fresh, but Vieira appeared badly gassed out just halfway through the first round. He got badly lit up, with Hernandez landing unanswered punches and kicks that was hard to watch.
After narrowly escaping a guillotine in the first round, Vieira tapped to an arm-in guillotine choke (more like a seated arm-triangle) in the second round. It was a huge win for Hernandez, who joked with Joe Rogan after the fight that he deserved a stripe on his purple belt for tapping out Vieira.
Rodolfo posted a statement on Instagram that revealed he could not understand why he gassed out, and claiming that he felt great going into the fight.
"Guys yesterday was the worst day of my life, it was the worst performance of my life ... Unfortunately not everything goes as we want, I'm still don't understand why I got so tired in the first round, I made some mistakes, I already what they were and they will certainly be fixed, but getting tired the way I did, I still can't figure it out! I had a great camp, I had the best weight cut to date, everything was very good ... But I have to congratulate Anthony for the big victory and I really hope he won the 50 thousand dollars of performance of the night."
Fight to Win results
Kennedy Maciel retained his 155lb Fight to Win title belt with a split decision against Diego "Pato" Oliveira. It was a predictable technical affair that showcased a little bit of everything, watch the match here.
Max Gimenis won for the third time in his career versus Aaron "Tex" Johnson. The big man from GF Team avoided the threat of the heel hooks and pick up a decision win.
Rafael "Formiga" Barbosa scored the most controversial of victories, knocking out Johnny Souza with a slam. The technique is perfectly legal in Fight to Win, but the clip drew sharp criticism from fans and many in the jiu-jitsu community, a debate which we'll discuss in more detail on today's show.
Pedro Marinho of Gracie Barra struggled to get hold of the elusive Matheus Luna but won via decision.
Alliance's Isaac Doederlein won via choke versus the relatively new and unknown Matheus Galvao. Check out the picture-perfect crab ride back take that led to the submission.
---
Performance Of The Week
We've selected Pedro Marinho's win over Matheus Luna at Fight to Win 163 as our Performance of the Week as it is a perfect showcase of effective wrestling against an elusive opponent.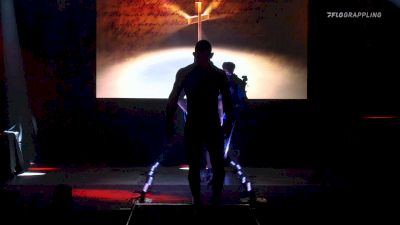 In a match where neither man attempted to pull guard, Marinho was able to score numerous takedowns even when Luna was close to the edge. Although the match was stopped more than once as they went to the edge of the mat Marinho adapted and brought Luna back into the center of the mat to put him down and get on top, something many grapplers could learn from.
---
Upcoming Events on FloGrappling
Fight to Win 164 – Feb 19
Dante Leon vs Manuel Ribamar (No-Gi)
Pedro Marinho vs Oliver Taza (No-Gi)
Gianni Grippo vs Gabriel Sousa (Gi)
Vagner Rocha vs Yuri Simoes (No-Gi)
NFC JJ Presents The Choke$ & Check$ Open – Feb 20
An open gi & no-gi tournament for men, women and kids in Atlanta, GA. 50% of the entrance fee money for each bracket goes to the bracket winner!
WNO Craig Jones vs Ronaldo Junior – Feb 26
So the big news is that Gordon replaces Nicky Ryan and will face Roberto Jimenez on February 26. Roberto didn't flinch when we offered it to him, and Gordon is dying to compete and there is a very short list of people even willing to discuss taking that match. It's important to note that Craig vs Ronaldo is still the main event, as Gordon didn't want to steal the limelight from his teammate.
Also if it was't clear, we'll be streaming the two prelim matches for free on our YouTube and Facebook pages. You'll be able to see Jacob "Hillbilly Hammer" Couch vs Elder Cruz and Jessa Khan vs Danielle Kelly get the show started, and we expect bit things from these guys!