FloGrappling WNO: Gordon Ryan vs Vagner Rocha
Vagner Rocha's Base Is Nearly Unsweepable | Stats Report
Vagner Rocha's Base Is Nearly Unsweepable | Stats Report
Vagner Rocha was only swept once in 10 matches in 2020. He has a masterful base, but Gordon Ryan will test it at Who's Number One on March 26.
Mar 4, 2021
by Corey Stockton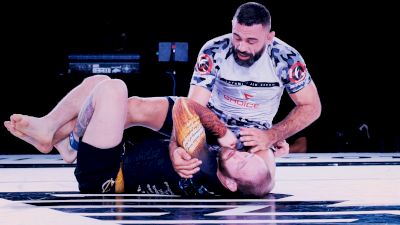 Vagner Rocha has a reputation.
It's not limited to his gritty style which tests the limits of the rules, or his heavy-handed wrestling style.
While Vagner has lived up to his name with his rough style of jiu-jitsu and his unyielding stand up game, there's another component to his jiu-jitsu which has frustrated and agonized his opponents for years.
Vagner Rocha has a nearly unshakable base. Once he gets on top of his opponent, he has a remarkable ability to stay there, regardless of what leg lock threats of off-balancing movements or sweep attempts his opponent makes.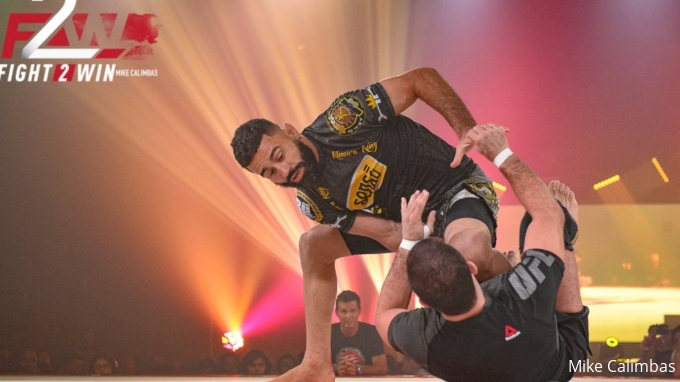 His passing game is simple, but effective. He gets to headquarters or half guard, drops all of his weight, and persistently pulls on his opponent's head, nullifying most of their offense. All the while, he smiles, talks trash, and grinds his opponents down.
It's not just the up and comers who fail to take Vagner off his game. Rocha has had 11 matches since taking silver at ADCC in 2019. Of those matches, eight have been against ADCC veterans.
In his most recent match, his back never hit the mat against the much heavier Yuri Simões. Before that, he remained unmovable against Jon Blank, Xande Ribeiro, Gabriel Almeida, Pedro Marinho and Tye Ruotolo.
The competitor to gain any dominant position on Rocha was Roberto Jimenez in the final at Third Coast Grappling: Kumite III. In that match, Jimenez pivoted to Rocha's back, but was only able to maintain that position for 32 seconds.
In the ten matches Rocha had in 2020, only one athlete managed to score a sweep on him. Rocha faced Craig Jones at SUG XIV last may, which Jones won in overtime. Craig launched a series of leg attacks, which put Rocha on the bottom momentarily. Vagner played guard for just 15 seconds before recovering to his feet.
Earlier in 2020, Vagner spent a few minutes on his back playing guard against Thiago Moises at Sub Stars, but he pulled guard that match, and earned the overtime victory off of a sweep from half guard.
Gordon Ryan vs Vagner Rocha Is Guaranteed To Be Gritty | WNO Podcast Clip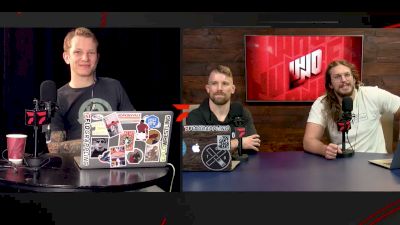 Rocha's submission resistance is every bit as impressive as his base. He's gone 33 matches without a submission loss, going all the way back to 2017.
Vagner was submitted twice in 2017, contributing to his three career submission losses since earning his black belt in 2008. Each of those losses were to members of the Danaher Death Squad. Garry Tonon earned a heel hook victory over Rocha at EBI 13, and Gordon Ryan scored a rear naked choke over Rocha at EBI 11.
That could foreshadow Vagner's upcoming rematch with Gordon in the main event at Who's Number One on March 26.
Vagner's game has clearly evolved in the last four years. Since his last encounter with Ryan, he's become a two-time ADCC medalist, and a household name in the sport. He's fortified his leg lock defense and has become one of Fight Sports' foremost leg entanglement experts.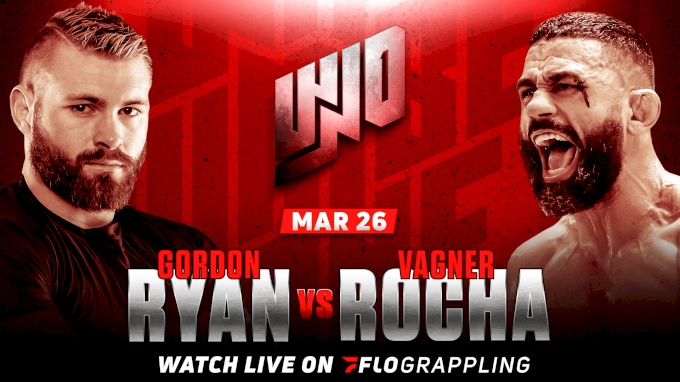 But Gordon's game has also evolved. He's collected three ADCC golds since his first encounter with Vagner, and has been aggressively chiseling his name in the history books as the best no-gi competitor of all time. He's submitted 16 of his last 19 opponents, and he seems to sweep or pass his opponents at will.
Vagner's base in top position is enigmatic for nearly any grappler on the planet. But will it be a challenge for Gordon?