Grappling Bulletin: The First Heel Hook in IBJJF History
Grappling Bulletin: The First Heel Hook in IBJJF History
The IBJJF debuted its new ruleset allowing heel hooks this weekend. We've long wondered how this change would impact the no-gi game, and we got our answers.
Mar 8, 2021
by Corey Stockton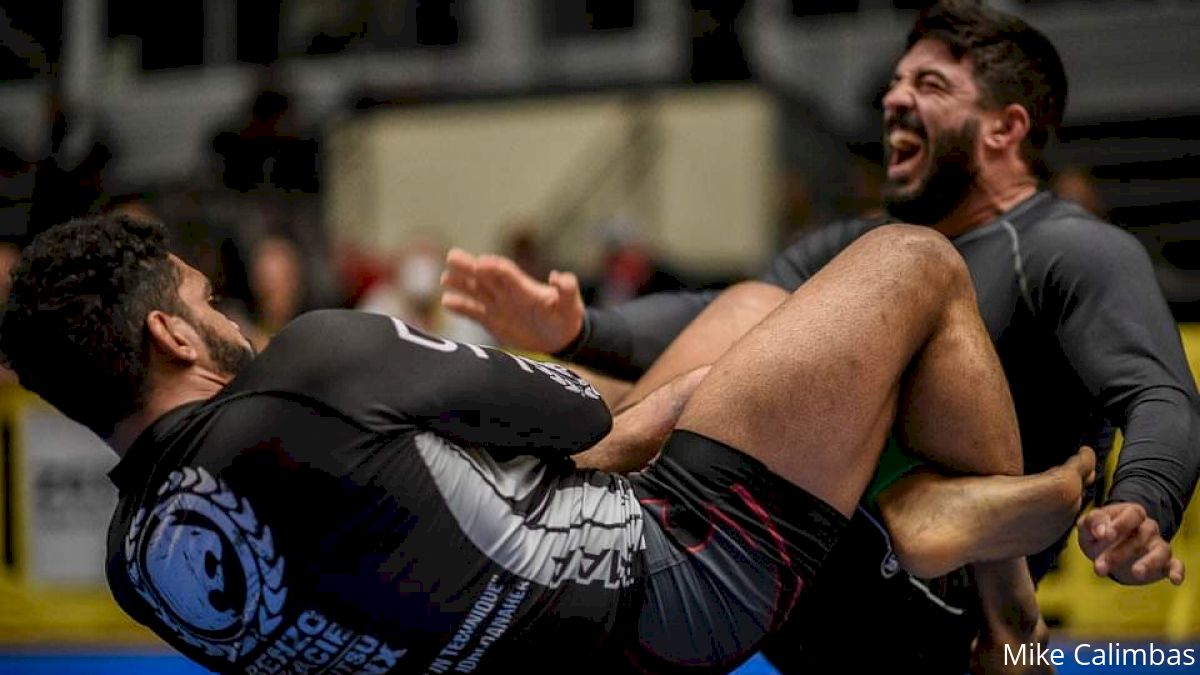 The long-anticipated debut of heel hooks in the IBJJF no-gi format has finally arrived. The Dallas No-Gi Open went down on Sunday, March 7. It was a historic event as the first tournament in the history of the IBJJF to allow heel hooks for adult brown and black belts.
We've long wondered how this ruleset would impact the no-gi game as a whole since learning of the rule change late last year. We got our answers on Sunday.
Up until this weekend, the no-gi game in the IBJJF and the no-gi game on most other stages appeared to be close cousins. Savvy IBJJF regulars could enter into positions such as 50-50, or pass with their legs largely exposed without feeling the threat of a match ending submission. All of that fell by the wayside in Dallas. Most guard passers relied on a much more conservative style, and, for the most part, athletes shied away from 50-50 as a sweeping position.
While the new rules may have closed the door on some of the styles of play we've recognized in this setting, they opened doors for new systems of offense.
I spoke to many of the brown and black belts attending this week's Dallas Open, and all of them agreed that the new rule format created new avenues, not just for reaping and twisting leg locks, but for new setups to upper body attacks and guard passes.
The IBJJF has long been recognized as the gold standard for gi competition. But critics of the organization have refrained even from prestigious events such as No-Gi Pans and No-Gi Worlds over concerns that, without full range of lower limb attacks, the ruleset was incomplete.
Some adept leg lockers were grateful to have the gambit of attacks made available to them.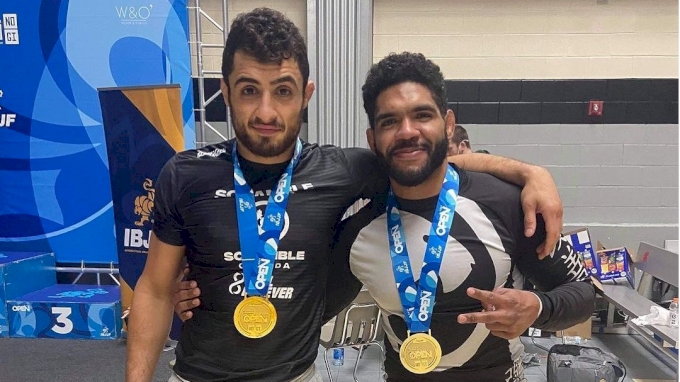 Oliver Taza (left) and Stanley Rosa
Stanley Rosa: The First IBJJF Competitor To Win By Heel Hook
Perhaps none more so than Stanley Rosa, who made history this weekend as the first competitor in IBJJF history to win a match via heel hook.
Rosa, a Bronx Martial Arts Academy representative, hadn't competed in an IBJJF tournament since 2019, and explained that he felt his game was hindered by the previous ruleset. But he broke out in Dallas, winning two matches via heel hook to claim gold in the medium heavyweight division.
Meet Stanley Rosa, The First IBJJF Competitor To Win Via Heel Hook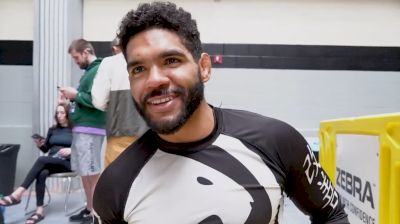 Oliver Taza also cashed in on the IBJJF's sanctioning of his favorite attack. Taza earned two submissions in the middleweight division on his way to gold, and earned another heel hook in the open weight division before bowing out to Tex Johnson. Taza has had a long history of leg lock victories; more than 70% of his wins have come via leg lock leading up to this event. He made his black belt debut in November at No-Gi Pans. But heel hooks were not legal in that tournament, and he struggled to get his offense going in his opening match.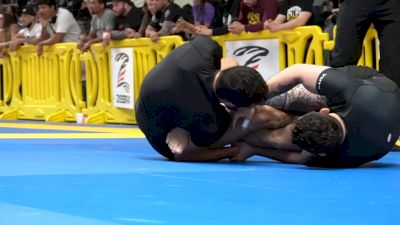 Unlock this video, live events, and more with a subscription!
Get Started
Already a subscriber? Log In
Even athletes who don't often focus on lower body attacks tried their hands at some new weapons. Rida Haisam won super heavyweight gold, collecting his first ever heel hook finish in the process.
The brown belts got in on the action, too. No less than seven brown belts won matches with heel hooks.
Even when athletes were not able to secure heel hook finishes, the availability of reaping often led to sweeps, follow up attacks, and creative new entries.
This could mark the dawn of a new era for the IBJJF's no-gi format. The governing body has one of the most widely recognized scoring systems in the grappling world. As athletes begin to interpret the ruleset and understand the new scoring opportunities made available by reaping and heel hooks, we could see new strategies, new play styles, and droves of new athletes flocking to the blue and yellow mats.
---
AOJ Shines At The Dallas Open
Two of Art Of Jiu-Jitsu's finest had strong openings to their 2021 gi seasons in talent-filled divisions at the Dallas Open.
No.1-ranked lightweight Johnatha Alves submitted his first opponent in the lightweight division before beating Johnny Tama in the final. And Tainan Dalpra made his black belt debut in similar fashion. He won via submission in his first and final matches, and beat veteran Michael Liera Jr. on points in the semi-final.
The two AOJ athletes closed out in the open weight final. In that bracket, Alves also collected a win over Liera.
In the two-day gi and no-gi Dallas Open, other noteworthy winners included:
Find the full list of Dallas Open medalists here: Gi | No-Gi
---
Buchecha's MMA opponent racks up another KO
By Hywel Teague
Remember the name Ji Won Kang? Just last week we announced that the heavyweight would face Marcus 'Buchecha' Almeida at ONE Championship in April.
Well the South Korean slugger just racked up another first round knockout win, this time over the highly touted Amir Aliakbari, a Greco-Roman wrestling champ from Iran. After getting lit up badly Ji Won Kang blasted the Iranian with a heavy left hook that ended the fight in under two minutes.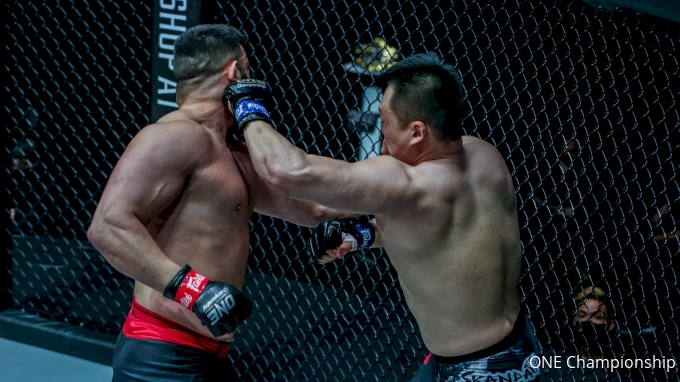 Kang lands a perfect counter left hook to the jaw
Ji Won Kang is now a perfect 5-0 with all wins via KO/TKO. With heavy hands and a history of knocking out standout grapplers he makes for a dangerous opponent for Buchecha. It's a tough first fight, and you may be wondering why ONE Championship isn't easing Buchecha into an MMA career with a less dangerous opponent. He's going to be in at the deep end, that's for sure.
Marcus Buchecha Almeida Training MMA at American Top Team, Discusses Transition From Grappling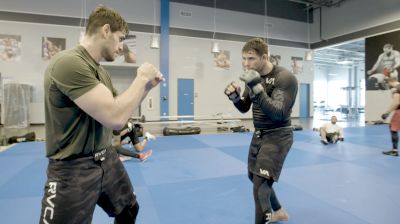 ---
Prospect Watch: Thalys Pontes
Thalys Pontes is a fast-rising light-featherweight submission hunter coming out of the PSLPB Cicero Costha camp. A staple of the IBJJF scene Pontes has expanded into the world of submission-only and has a perfect Fight to Win record of 3-0.
Pontes piled up three more victories this weekend in the light featherweight division of the IBJJF Dallas Open, winning each of his matches with submission. He's currently 6-0 since receiving his brown belt in December 2020, and has six submission wins.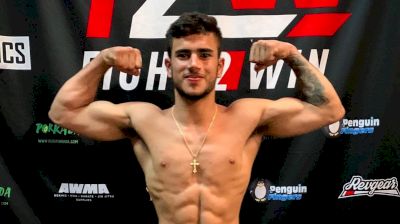 ---
Elor Donates Winnings to Manaus Social Project
By Hywel Teague
Amit Elor, the American blue belt who won the BJJ Bet colored belt qualifier, donated her entire winnings to the Dream Art social project in Manaus where she has been training alongside Melqui and Micael Galvao.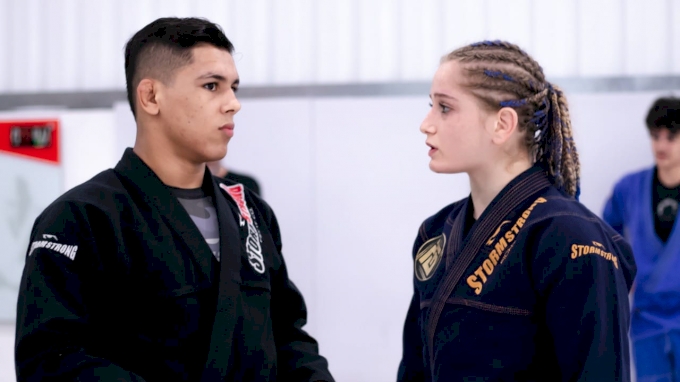 Micael Galvao and Amit Elor
17-year-old Elor is also one of the top-ranked female wrestlers in her age category and the 2019 Cadet (under 17) World Championship bronze medalist.
---
Upcoming Events on FloGrappling
Fight to Win 166 | March 13
Fight to Win 167 | March 20
WNO Gordon Ryan vs Vagner Rocha | March 26
We're back with another big event in less than a month! Don't miss another night of no-gi action headlining by an intriguing match between the P4P #1 Gordon Ryan and the #1-ranked 185lb grappler Vagner Rocha.
Fight to Win 168 | Mar 27