FloGrappling WNO: Gordon Ryan vs Vagner Rocha
Betting Lines Released For Who's Number One: Gordon Ryan vs Vagner Rocha
Betting Lines Released For Who's Number One: Gordon Ryan vs Vagner Rocha
The online betting site BetDSI has released money lines for Who's Number One: Gordon Ryan vs Vagner Rocha.
Mar 22, 2021
by Corey Stockton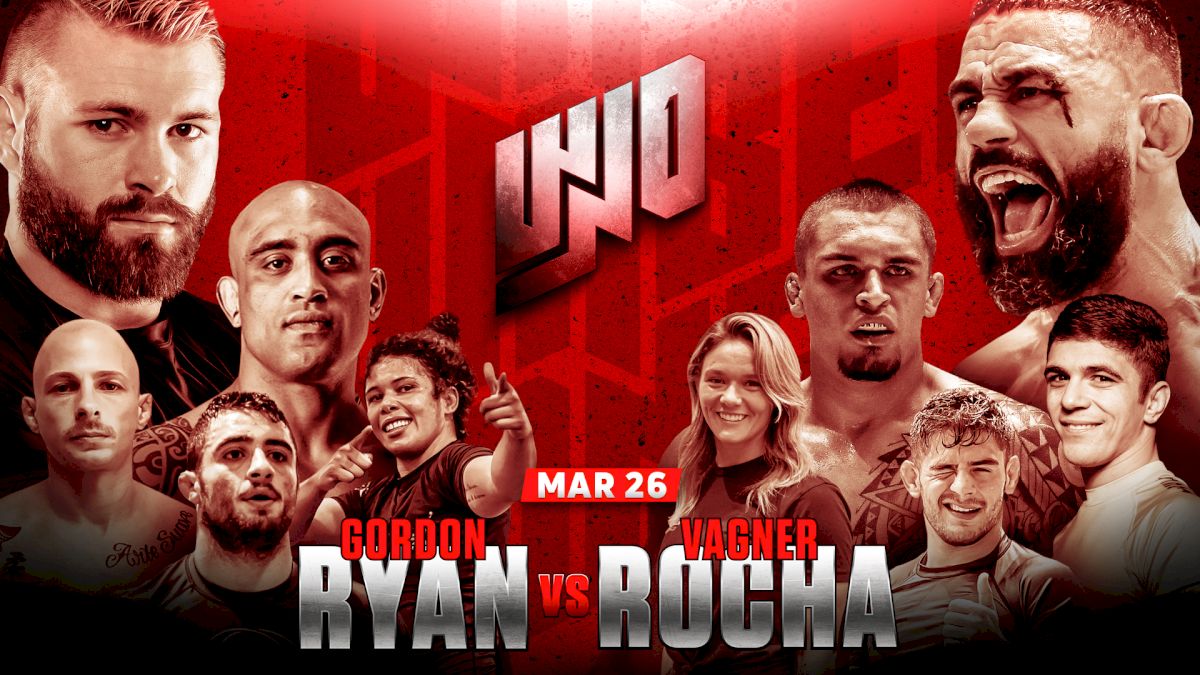 The online betting site BetDSI has released money lines for Who's Number One: Gordon Ryan vs Vagner Rocha.
(Note: We do not encourage illegal gambling, please check the laws in your jurisdiction. Go here to learn about responsible gambling.)
Here are the lines that have been announced for all seven matches:
---
Gordon Ryan | -1250 (Favorite)
Vagner Rocha | +650 (Underdog)
Nick Rodriguez | -225 (Favorite)
Yuri Simoes | +185 (Underdog)
Mikey Musumeci | -2500 (Favorite)
Marcelo Cohen | +1000 (Underdog)
Rafaela Guedes | -400 (Favorite)
Maggie Grindatti | +295 (Underdog)
Oliver Taza | -235 (Favorite)
Johnny Tama | +195 (Underdog)
Cole Abate | -2000 (Favorite)
Ned Johnson | +800 (Underdog)
Andrew Tackett | -1500 (Favorite)
Sean Yadimarco | +700 (Underdog)
---
Which underdogs are worth the risk?
Oddsmakers have identified several heavy underdogs on this card. Bets on Vagner Rocha, Marcelo Cohen, Ned Johnson and Sean Yadimarco could each deliver a wild profit margin. But the potential gain is not worth the risk in any but one of those matches.
While Vagner Rocha certainly has the potential to threaten Gordon Ryan, it seems unwise to put money against the favorite in the main event. Gordon Ryan is on 39-match win streak. He's larger, and has previously submitted Rocha. Both mens' games have evolved since that 2016 encounter, but it may be best to keep your money out of this match.
The same goes for Milkey Musumeci vs Marcelo Cohen. Musumeci has lost only two matches in his weight class since 2016. Despite this being his first no-gi match since he won No-Gi Worlds that year, Musumeci is accustomed to the highest level of competition, and it would be unwise to bet against him against Cohen.
The teenage purple belt, Andrew Tackett, is a -1500 favorite against Sean Yadimarco, but that may be an oversight by oddsmakers. Tackett's name is more well-known, but name recognition may be playing too heavily into these odds.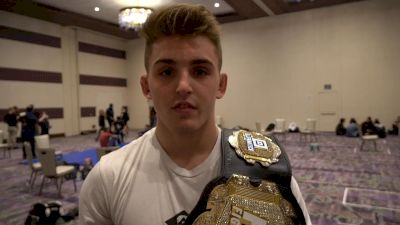 Unlock this video, live events, and more with a subscription!
Get Started
Already a subscriber? Log In
Yadimarco is older, heavier, and more experienced. He's a Pan No-Gi champion at purple belt, and has the mat time necessary to test Tackett. Tackett isn't a stranger to this situation. He beat a heavier brown belt for a Fight to Win title last weekend.
Still, as a +700 underdog, Yadimarco appears to be worth a risk. He's the more decorated of the two competitors, and this matchup will likely be significantly less one-sided than the betting lines portray.
Similarly, Yuri Simoes, as a +185 underdog, seems an obvious bet to make. He's a two-time ADCC champion, who — by some measures — outshines his opponent, Nicky Rodriguez, in Nicky's own game.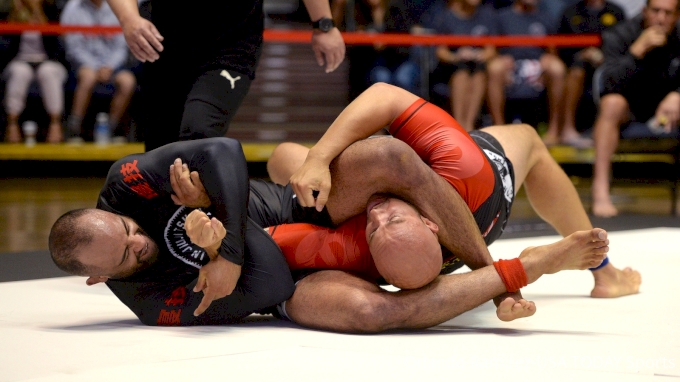 Nicky Rod has knocked off ADCC champions already in his career, but there are levels. And Yuri Simoes is near the top. Nicky Rod is dynamic and aggressive, but Yuri has much more experience in jiu-jitsu. He's nearly a two-to-one underdog, and a smart bet to take your chances on.
Johnny Tama and Oliver Taza might be the toughest match to call at WNO. With this in mind, it's somewhat alarming to see Tama as a +195 underdog. Taza has a well-rounded submission game with a leg-locking forte. But Tama is a no-gi world champ, and another risk worth taking.