FloGrappling WNO: Gordon Ryan vs Vagner Rocha
Live Updates & Results | WNO: Gordon Ryan vs Vagner Rocha
Live Updates & Results | WNO: Gordon Ryan vs Vagner Rocha
Stay dialed into this article tonight for first takes, live updates, and real-time results for Who's Number One: Gordon Ryan vs Vagner Rocha.
Mar 26, 2021
by Corey Stockton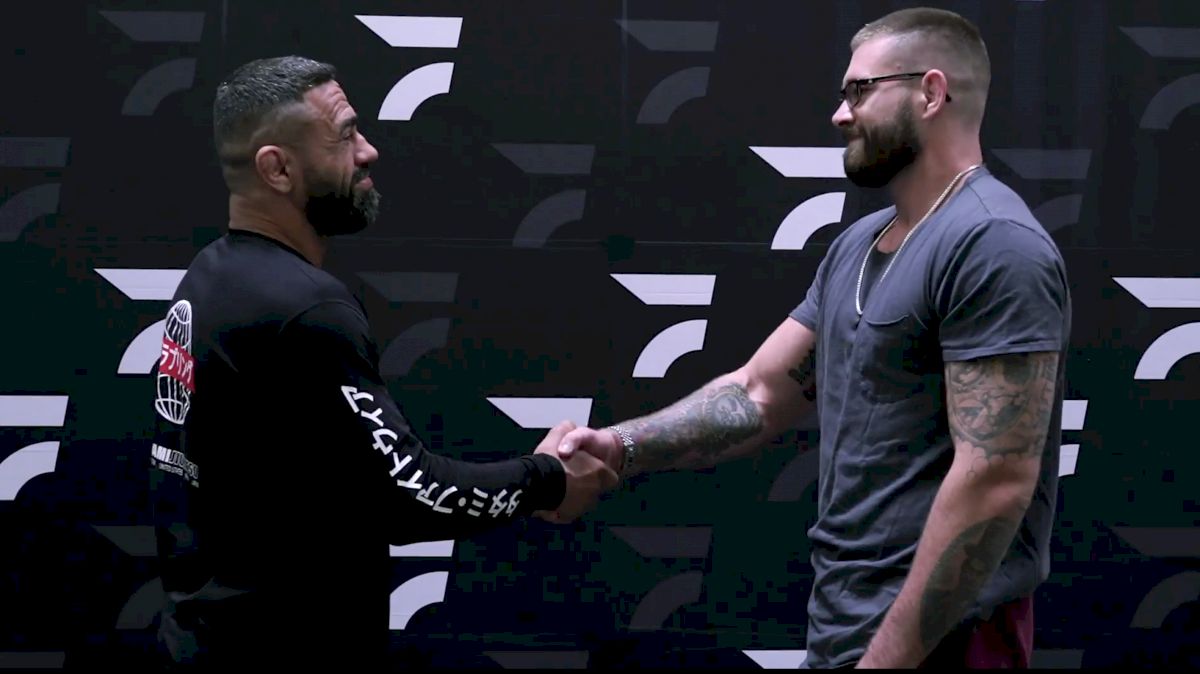 Unlock this article, live events, and more with a subscription!
Get Started
Already a subscriber? Log In
Tonight, the no.1-ranked pound for pound grappler will take on yet another top-ranked contender. Gordon Ryan is set to face the no.1-ranked middleweight, Vagner Rocha in the main event at Who's Number One, a 30-minute match.
Earlier in the event, several of the most explosive, technical and exciting grappling stars will fight for their position in the rankings.
Stay dialed into this article tonight for first takes, live updates, and real-time results.
---
The opening match of the night was entirely dictated by the rolling cadence of Andrew Tackett. Tackett scored the opening takedown and went right to work chasing Yadimarco's back. He continued on that pursuit throughout the match, first establishing back control just three minutes into the match, and going back to the well over and over again.
Tackett often found Yadimarco's back off of front headlocks, using the threat of the choke to spin behind Yadimarco.
Yadimarco's defensive ability was impressive. He was seldom in significant danger of being choked. But he was seldom on offense. The younger Tackett dominated positionally, and never allowed Yadimarco a say in the pace or direction of the match.
Andrew Tackett def Sean Yadimarco via unanimous decision
---
The 16-year old Cole Abate appeared a veteran on the big stage against Ned Johnson. He sat to guard early, and came to top position when Johnson gave him the path. He attacked a toe hold, and used Johnson's defense to get to a kimura, and a crucifix.
Johnson worked his way free, but Cole continued attacking, and jumped on a belly-down footlock from his opponent's guard.
It was tight instantly. He earned the submission less than three minutes into the match, the first of the night,
Cole Abate def Ned Johnson via footlock
---
Oliver Taza's leg entanglement entries controlled the early stages of the match. He got an early bite which looked significant, but Johnny Tama escaped. Taza continued looking for back step leg entanglements, and some more creative spinning entries.
Tama often countered with berimbolo attempts, and in one of them, he earned his way past Taza's guard. He remained past the guard but couldn't muster much offense.
Taza continued pursuing leg locks, while Tama passed the guard twice more. On one pass, he showed early signs of a north-south choke.
Oliver Taza def Johnny Tama via unanimous decision
---
This match was as physical as anticipated. It opened with heavy collar ties , and continued with forceful takedowns and brutal limb manipulations. In several instances, Rafaela Guedes all but took Maggie Grindatti's back before Grindatti scrambled free.
But when she finally secured Maggie's back control from the guard, Rafaela had her position secured. She continued her physical pursuit of submission, smothering Maggie's mouth and trying to punch her choke through. She finally succeeded with less than four minutes remaining on the clock.
Rafaela Guedes def Maggie Grindatti via rear naked choke
---
Mikey Musumeci was in control from the onset. He put his passing and top game on display, utilizing heavy pressure and looking to set up a very specific attack.
Midway through the match, Musumeci found a setup to a mounted triangle, and finished it quickly while rolling to his guard.
Mikey Musumeci def Marcelo Cohen via triangle
---
Simoes pulled guard right away, and played with angles. Nicky Rod hopped through the guard early on, but couldn't retain the position and found himself back in Simoes' half guard.
Rodriguez utilized a body lock pass, keeping Simoes flat and nullifying any of the guard player's potential attacks.
Rodriguez stayed heavy on body lock passing attempts, but seemed always to get caught back in half guard in the last moment.
In the final five minutes of the match, Simoes began attacking Rodriguez' upper body, but Rodriguez broke free, and continued the pursuit of his body lock passing.
Rodriguez had opportunities to attack Simoes' back, and managed several near-passes. But could not complete a sequence.
In the closing seconds, Simoes found an opportunity at a leg attack, but it wasn't substantial, and too late.
Nick Rodriguez def Yuri Simoes via unanimous decision
---
After a few moments of aggressive hand fighting, Gordon pulled guard directly into an ankle lock position, then swept and took top positon. He leaned heavy into Vanger's guard and began leg pummeling. When he finally got to half guard, Gordon started pummeling for upper body control and patiently advancing forward.
Gordon eventually secured an arm weave and moved to mount, then directly to back control.
Once there, Gordon locked a body triangle.
As Gordon attacked, Vagner started taunting him.
Gordon rode there for nearly 10 minutes before Vagner broke free, and landed in 50-50.
Vagner ripped on a heel hook momentarily, but abandoned it. Vagner worked back to his feet, and took top position for the first time as Gordon pulled guard,
Vagner sat back for another leg attack, prompting Gordon to come back to the top, and right back to his half guard body lock passing position.
Passing the half guard, Gordon locked a kimura, and stepped over for a triangle.
He finished the choke.
Gordon Ryan def Vagner Rocha via triangle