FloGrappling WNO: Craig Jones vs Luiz Panza
Grappling Bulletin: Gordon Ryan on Joe Rogan, What Did We Learn?
Grappling Bulletin: Gordon Ryan on Joe Rogan, What Did We Learn?
Gordon Ryan was Joe Rogan's guest and the two hour, 45-minute show had plenty to interest grappling fans. Here are a few of the biggest takeaways.
May 3, 2021
by Hywel Teague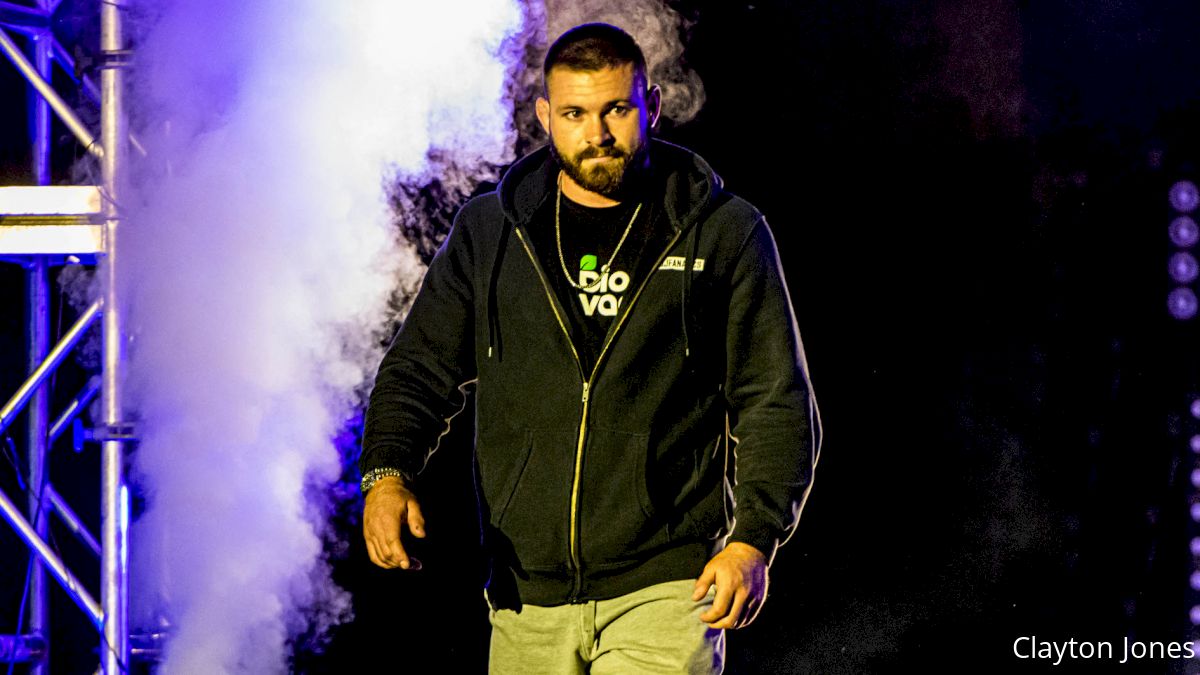 Don't forget to watch the Grappling Bulletin podcast, every Monday at 3:30pm ET. Watch it on FloGrappling.com or the app, or catch it LIVE on YouTube or Facebook.
Missed the live show? Catch up on the replays here.
---
With a global audience of millions of listeners, Joe Rogan is jiu-jitsu's greatest ambassador. The podcast host, UFC commentator and stand-up comedian has helped take jiu-jitsu to the masses with his impassioned speeches on the virtues of time on the mat and the effectiveness of jiu-jitsu in the Octagon.
The #1-ranked P4P no-gi grappler in the world, Gordon Ryan, was Joe's recent guest and the two hour, 45-minute show had plenty to interest grappling fans. Here are a few of the biggest takeaways and things we learned from their wide-ranging conversation.
In 2022 the plan is for the Danaher Death Squad to win every division at ADCC. It's a lofty goal and depends on a number of factors, one of which is crucial to a clean sweep. Gordon has asked ADCC if he can compete in the -99kg division as well as participate in the superfight which he qualified for by winning the 2019 absolute division. ADCC have told him that he cannot enter the absolute division, because if he wins it then there will be no challenger for the following superfight. But it seems they are still considering his request to jump into his weight class.
Another thing that stood out what how the team may be distributed among the divisions. Gordon said Garry Tonon is a possibility for 66kg (145lb), while Nicky Ryan would enter 77kg, Craig Jones would return to 88kg, and Nick Rodriguez would go in at +99kg.
They train seven days a week, 365 days a year. And Rogan was stunned by the fact that they place little emphasis on recovery, although Gordon explained that their schedule is not as intense as it sounds. They train MMA every morning, followed by jiu-jitsu after a short break. They wrap up by about 2pm and are free for the rest of the day, with most of them hitting the beach or relaxing and refueling before lifting weights at night.
Key to maintaining this schedule is managing the intensity, with the squad members going light on days they feel tired, or even skipping the more intense positional drills altogether and maybe just getting some in light rolls. But even if they are injured, they will spend time on the mat studying the positions John Danaher teaches that day so as not to miss any of the crucial information he shares.
Gordon's stomach issues are an ongoing issue, and still far from being resolved. Even after visiting a number of top gastrointestinal specialists in New York, he has been unable to find a suitable treatment for his gastroparesis, a condition that means he lives with constant nausea. He described how he had to visit the hospital shortly before his WNO match with Roberto Jimenez as he could barely eat for five straight days. That he can still perform while battling such a debilitating condition is staggering, and it makes you wonder what he would be like were he not suffering from this problem.
He thinks the gi is a dying art, in terms of pro grappling at least. Ryan believes that the future of professional grappling lies in no-gi competition, as it is easier for the average viewer to understand and has a much faster pace than the average gi match. Rogan brought up how many average viewers will likely be familiar with basic grappling techniques from watching MMA, and raised the issue that the intricacies of the gi can be confusing to non-educated viewers.
Gordon reiterated that the match with Garry Tonon at ADCC 2019 was 100% real. This is something that he had described before, but he did so once again to display continuing doubts about the validity of that result.
In Gordon's eyes, Roger Gracie is the most technical competitor ever. "He mauled people just like I maul people today. Roger is somebody I really respect," said Gordon. Rogan had asked him who he would compete against if he had the choice, and Gordon acknowledged a match would almost certainly never happen but would that he would appreciate the opportunity to at least share the mat with Gracie in a friendly training session.
Gordon Ryan vs Luiz Panza, WNO May 28
"King" Ryan was matside at WNO to support his teammates and we revealed the surprise news that Gordon will return on May 28 to take on the very dangerous Checkmat heavyweight black belt Luiz Panza in a 30-minute submission-only match.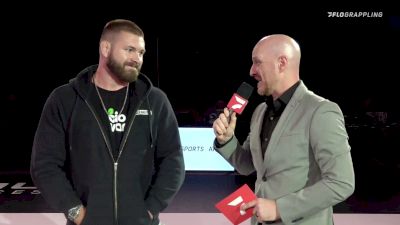 ---
Subversiv: Atos rule Miami
The Atos team cruised to victory at Subversiv 5 in Miami, taking the team challenge prize with a clean sweep from start to finish.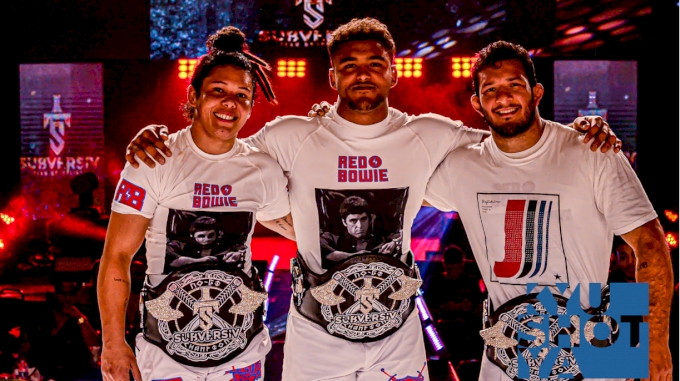 Guedes, Duarte and Barbosa
The San Diego-based HQ sent their A-team, consisting of Kaynan Duarte, Rafaela Guedes and Lucas "Hulk" Barbosa. They faced little resistance on their way to the grand prize, beating American Top Team, Fight Sports and Checkmat to become team champions.
Guedes scored submissions against Juliana Fortuna of ATT and Maggie Grindatti of Fight Sports before beating Nathalie Ribeiro in the final via decision. Kaynan submitted both Chris Dempsey of ATT and Joao Costa of Fight Sports by heel hooks, a developing area of Duarte's game. Hulk beat Mauricio Gomez of ATT and Rene Sousa of 10th Planet in two matches that went to decision.
Interesting to note that Hulk had cut to 180lb for this event, the first time we've seen him at this weight class. it's hard to tell how the cut may have affected his performance, but we feel this was an experiment for a later move to MMA. Hulk has been teasing his future lies in MMA, and it makes sense that he get a couple of test-runs at dropping a substantial amount of weight to see how it affects his performance.
Catch up on every Atos match from the weekend (including WNO) here.
---
Elisabeth Clay Proves Why She Is The Most Exciting Talent In The Women's Divisions
Elisabeth Clay has packed an impressive list of results into a very short space of time. In the last calendar year she has submitted a string of big names, many of them world champions in either go or no-gi competitions. She can add another scalp to that list with her kneebar submission of 2019 World champion Andressa Cintra at Subversiv on Saturday May 1.
Clay was only promoted to black belt in November of 2020. She has an 80% finishing rate with a penchant for leg locks, having scored multiple kneebars and heel hooks. The only chokes she has scored so far have been gogoplatas, giving you a some insight into her unusual but highly effective game.
Watch the match here:
Elisabeth Clay vs Andressa Cintra Subversiv 5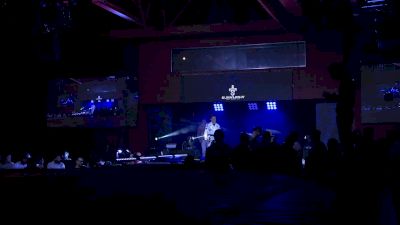 Unlock this video, live events, and more with a subscription!
Get Started
Already a subscriber? Log In
---
Move of the Week: Pat Downey's Slam from Half Guard
You may remember his name from his bizarre feud and subsequent match with Gordon Ryan, but best to forget everything you thought you knew about the New Jersey-based wrestler. A one-time member of Team USA at the world freestyle wrestling championships, Downey is a fearsome grappler who has his sights set on an MMA career down the road.
Downey isn't rushing into MMA though, he understands he needs to develop a submission grappling game and he has relocated to Florida to train with Vagner Rocha in an effort to learn submission grappling. The self-described "best white belt on earth" made his pro grappling debut at Subversiv 5 in Miami and his one of the most impressive and highlight-reel worthy techniques we've seen in a long time.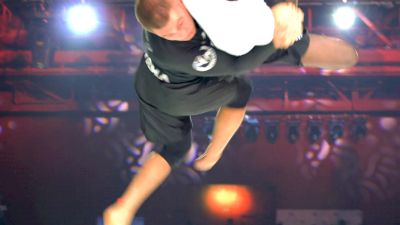 Standing up from half guard with a body lock, Downey hit an arcing throw on his opponent that put him directly into side control. A very unique method of passing the guard! Luckily ADCC World Championships promoter Mo Jassim was watching and he reached out to the ADCC head judge to determine how it would be scored under ADCC rules. The verdict:
"It would be a guard pass. If Pat's opponent had just one foot on the floor when he was lifted for more than three seconds it would have been a clean takedown for four points."
There you have it. Downey used to train wrestling with Nick Rodriguez in NJ, it could be that he was inspired by his training partner's success at ADCC… Will we see PDIII at the next ADCC Trials? Watch this space to find out.
Video courtesy of Vagner Rocha Martial Arts / See Media
---
Performance of the Week: Tye Ruotolo
While his brother Kade scored submission of the night at WNO (and a possible sub of the year nomination), Tye Ruotolo was also lighting up the WNO mat with a rousing performance against William Tackett. #3-ranked welterweight Ruotolo moved up in weight to originally challenge Craig Jones, who had to pull out just 6 days out due to sickness. #3-ranked middleweight Tackett bravely stepped in and though on paper it seemed he would be a good match for Ruotolo, the Atos brown belt came at him with an intensity rarely seen in submission grappling.
Ruotolo was a tornado of activity, and he showed a meaner, more assertive style than we've seen from him in the past. He smothered Tackett's face much like Vagner Rocha– Ruotlo even gave him props in his post-match interview for inspiring him to get a little grittier with his tactics. The results speak for themselves.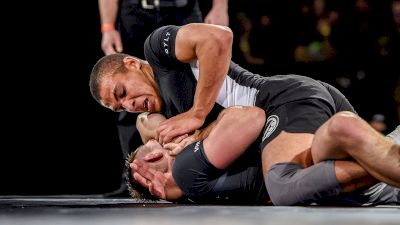 ---
Upcoming Events On Flograppling
WNO: Gordon Ryan vs Luiz Panza – May 28 | more info
More match announcements coming this week! We will reveal a new match-up every day, keep checking back for details.
2021 IBJJF Pan No-Gi Championships – May 15-16 | more info
The first major event of the 2021 IBJJF season will go down soon and it is a no-gi affair. The 2021 IBJJF Pan No-Gi Championships is officially slated for May 15-16. More than 1,000 competitors are registered for No-Gi Pans, and the black belt divisions are loaded with talent.
Some of the competitors in those divisions are relative strangers to IBJJF competition, and may be flocking to No-Gi Pans in hopes of capitalizing on the recent sanctioning of heel hooks and reaping for adult brown and black belts. Among those athletes are Stanley Rosa, Frank Rosenthal, PJ Barch, Marvin Castelle and Vinny Magalhaes.