FloGrappling WNO: Craig Jones vs Luiz Panza
Gordon Ryan OUT of WNO, All Grappling Competitions Until Further Notice
Gordon Ryan OUT of WNO, All Grappling Competitions Until Further Notice
The #1 pound-for-pound no-gi grappler in the world is taking a leave of absence from competition because of his ongoing health issues.
May 21, 2021
by Chase Smith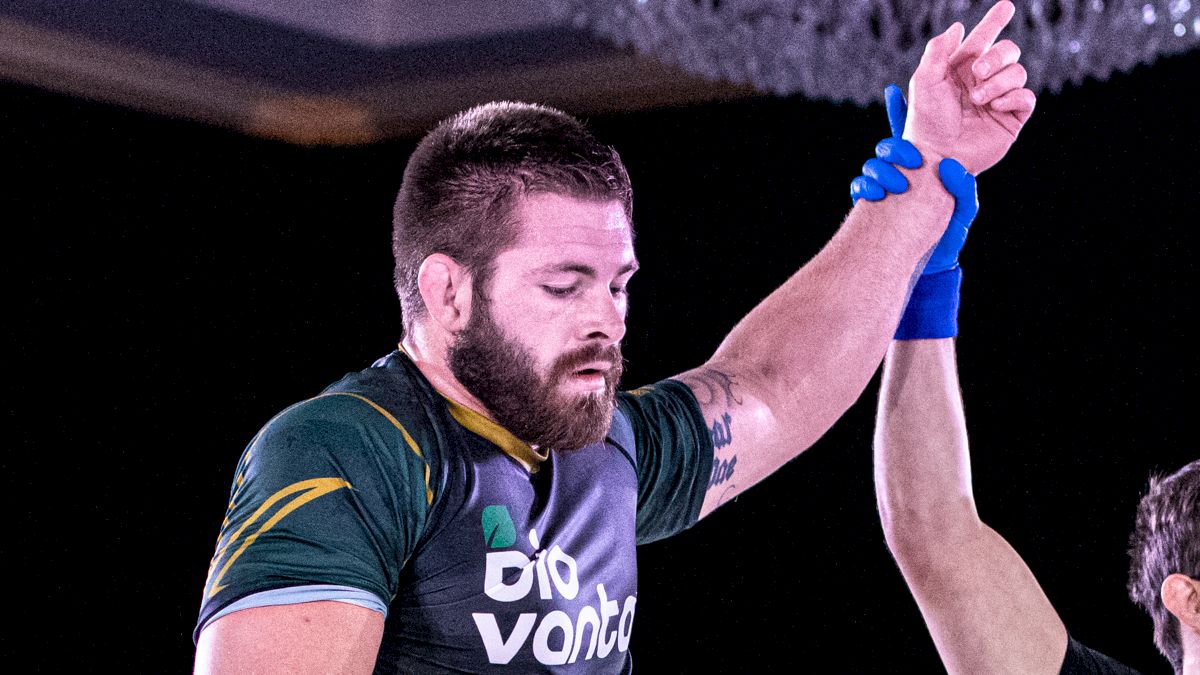 Gordon Ryan dropped a bombshell today by announcing that he will not be able to compete at WNO on May 28 – or any grappling events for the foreseeable future. Even worse, health issues mean may never return.
Ryan suffers from a stomach condition called gastroperesis, which makes him constantly nauseous. Despite consulting multiple specialists in New York, he has been unable to find a treatment and has openly spoken about the debilitating nature of his condition.
This departure is effective immediately, and Ryan will not compete at WNO: Gordon Ryan vs Luiz Panza on May 28 – or any future events – until the situation improves.
Ryan posted the announcement on his Instagram, which you can read below.
"It saddens me to make this post- the hardest post I've ever made next to the final Big Gord post. My stomach isn't cooperating with me any more. Most of you by now know it's been an uphill battle for 3 years ever since the staph antibiotics messed up my stomach.

"Effective immediately, I will be taking a leave of absence from competition. My stomach is at a point now where I can't train properly. It was always an issue, but it's been progressively getting worse as time goes on. In training I'm essentially useless because I'm always so nauseous. While I have been showing up on competition day, I don't believe it's professional for me to have camps like I have been and showing up to compete. I feel it is a big disservice to myself, my team, my opponent, and the sport to show up less than 100% of what I am.

"The future for myself as an athlete is uncertain, but the future as a coach is definite. I was supposed to compete once a month until October, I've pulled out of all of them and don't plan on making a return until my stomach is 100% better, if it ever is.

"I want to make a professional apology to @flograppling, @onechampionship, and @yodchatri, my business partners who have put a lot of time into me, as I have them. Also to @luizpanza, who I was supposed to compete against this month, and to @cyborgbjj, who both verbally agreed AND signed a contract to compete against me. Sorry I had to pull out and I look forward to competing against you both in the future.

"I also want to issue a personal apology to my team, family, and specifically, @danaherjohn- this guy is the most selfless person I've ever met. He has an almost infinite amount of physical disabilities, sometimes can hardly get in and out of a car before and after training, and yet he is here 365 days a year giving us his undivided attention. Knowing he has been dealing with the things he has been for 30+ years on the mat and still showing up is all the inspiration you need to make it to class."