2021 American National IBJJF Jiu-Jitsu Championship
Must Watch Early-Round Matches | 2021 IBJJF American Nationals
Must Watch Early-Round Matches | 2021 IBJJF American Nationals
Check out our favorite matches for the gi and no-gi 2021 IBJJF American Nationals on Thursday, June 24 through Saturday, June 26.
Jun 22, 2021
by Corey Stockton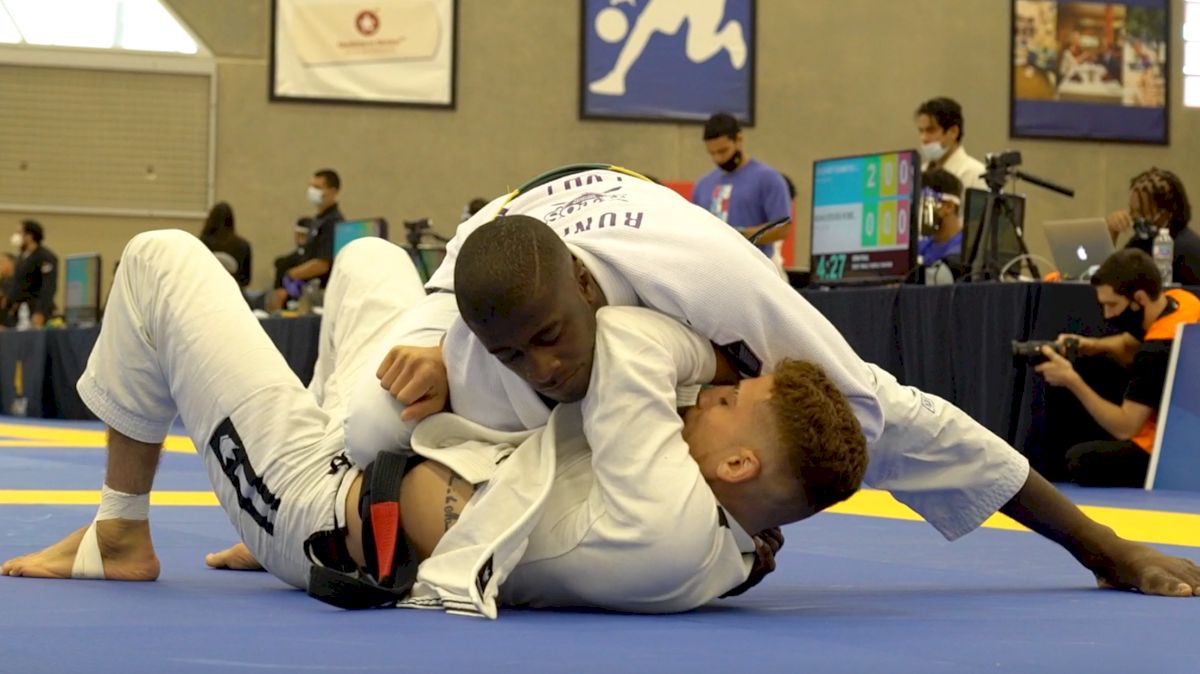 The 2021 IBJJF American National Championships begin on Thursday June 24. The black belts take the mats on Friday, June 25, and switch into no-gi attire on Saturday, June 25. We could see any number of potential matches in the semifinals and finals, but we're promised some exciting matches even earlier in the tournament. Here are our favorite first and second round matchups.
---
Gi (Friday, June 25)
Heavyweight | 12:42 p.m. ET | Mat 2
The Atos veteran, Vasconcelos will have a challenge in the opening round against the surging Gracie Barra rookie, Marinho. Marinho is better known as a no-gi grappler, but he's spent all of 2020 competing against top-ranked opponents. In doing so, he's honed his energetic, gritty style, and his ability to win.
This will be Marinho's first IBJJF gi match since earning his black belt earlier this year. Vasconcelos, meanwhile, has had more exposure to black belt-level gi competition. Expect a clash of styles in this match.
Medium Heavyweight | 1:24 p.m. ET | Mat 1
If Bruno Mathias gets through his first round match, he'll meet Murilo Santana in the quarter finals. Santana has been out of competition since Pans in 2020, and could find a hungry rookie black belt in his return to the mats. Mathias is a fresh face in the black belt ranks, and has had better success in no-gi matches so far in his career. He's demonstrated a nose for submission exposure, and a great control game, so he could get ahead of Santana early. But Santana has reminded us, time after time, never to count him out. If Mathias gets too comfortable in this match, Santana could steal it from him, even on short time.
Medium Heavyweight | 1:54 p.m. ET | Mat 1
Miha Perhavec will have to win his first round match against Vinicius Wong to meet Roberto Jimenez in the quarter finals. Jimenez has had a rocky year of jiu-jitsu in 2021, but he'll have an opportunity to rebound at American Nationals. Perhavec is likely to push the pace on Jimenez; and that could give Jimenez the conditions he needs to perform at his best.
Featherweight | 1:18 p.m. ET | Mat 2
Another rookie to watch at this year's American Nationals, Daniel Maira is just one match into his black belt career, and is slated to take on the veteran, Gabriel Sousa, in his opening match. Sousa is holding down a top-10 spot in the featherweight division, but the Musumeci black belt, Maira, could hurdle his way into the rankings charts with a significant win over ZR Team's Sousa.
Lightweight | 3:18 p.m. ET | Mat 13
This division opener will also be the female lightweight final. Nathalie Ribeiro has cemented herself atop the lightweight podium. But Janiana Maia has the rare capacity to hang with Ribeiro. Will she overthrow the perennial lightweight division favorite?
---
No-Gi (Saturday, June 26)
Heavyweight | 3:36 p.m. ET | Mat 2
Marinho made his black belt debut against Watson earlier this year at Fight to Win. That match, in the gi, was largely a stalemate in 50-50. Marinho is often more dangerous in the no-gi setting, and he's unlikely to find himself trapped in 50-50 with Watson for long unless one of the two competitors is hunting for a leg lock.
This match should be entirely different from their first run-in. Watson will be looking for his second win against Marinho, but Marinho needs only a small opening to add Watson to his guillotine highlight reel.
Medium Heavyweight | 4:24 p.m. ET | Mat 14
David Garmo and Miha Perhavec could meet in the second round of the medium heavy division if they both get through their first round matches. Perhavec is coming off of a loss at WNO to Garmo's teammate, Haisam Rida. Garmo is closer in size to Perhavec, so the Legion AJJ black belt will have an opportunity to correct his mistakes against a more evenly-matched opponent.
Against Haisam, Perhavec demonstrated his tenacity and his willingness to put it all on the line for an exciting match. Time and time again, Garmo has shown the same style. He will take risks in order to win by submission. This match has all the ingredients to turn heads at the Las Vegas Convention Center.
Light Featherweight | 4:12 p.m. ET | Mat 14
Alarcon has the wrestling, top game, and dynamic scramble ability to keep any match competitive, and may be the best test to 10th Planet's Stingrey, looking to turn the corner after making his black belt debut earlier this year. Leon has won a few opens this year, but still needs to prove himself against veterans. Alarcon has long been a gatekeeper in the light featherweight division, and he could play that role again as Leon's opportunity to show off his creative submission skills.