2021 FloGrappling Road to ADCC
Nicky Ryan Finally Lived Up To Training Room Lore With Win vs Dante Leon
Nicky Ryan Finally Lived Up To Training Room Lore With Win vs Dante Leon
Nicky Ryan has been touted as the best in the training room by his teammates in Puerto Rico. He finally showed it against Dante Leon.
Jul 21, 2021
by Corey Stockton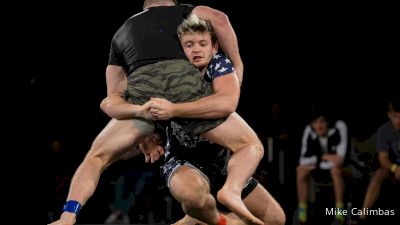 Over the last twelve months, those in the training room with the Danaher Death Squad have said that Nicky Ryan is one of the toughest athletes in the room, perhaps second only to his brother, Gordon. Squad members — and Nicky Ryan himself — have talked about the evolution of the 20-year old's game, and the development of his guard passing and wrestling. He displayed some of these skills this year in WNO matches against guys like PJ Barch and Gabriel Almeida, but each of those victories fell short of the hype we'd been sold from Puerto Rico.
His victory over Dante Leon may have been the best of his career. Nicky, who has often been critical of his performances when he can't achieve a submission, said that he was proud of his victory over Leon, a 5-0 win in which Ryan flaunted his wrestling and passing game against an ADCC semi-finalist.
Watch: Nicky Ryan Shows A Champion's Heart To Fight Through Injury At Road to ADCC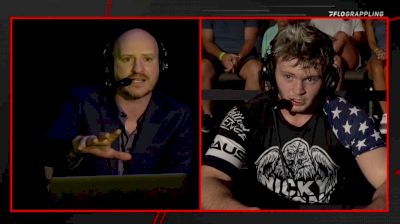 Ryan injured his knee midway through the match, and demonstrated veteran-level tactics, pulling guard. He received a negative point for the pull, but managed to maintain the lead, continuing to withstand Leon's passing attempts despite his injury.
One of Ryan's biggest challenges has been manifesting his game on competition mats. Many have speculated that that was due to lengthy periods of inactivity between matches. But Ryan has been particularly active this year, competing each of the last three months on WNO and Road to ADCC. And the results have shown; Ryan has had three successful performances including his most recent, the best of his career.
With any luck, his knee injury won't keep him out of commission for long. He seems to have overcome the struggles of manifesting his skills on the competition mat. A lengthy injury, and a new case of competition rust, could be a major setback to Nicky Ryan.