2021 FloGrappling Road to ADCC
Kaynan Duarte Certified His Spot In P4P Discussion With Road To ADCC Win
Kaynan Duarte Certified His Spot In P4P Discussion With Road To ADCC Win
Kaynan Duarte has been atop the rankings since 2019, but with his 100th career win, over Matheus Diniz no less, he reminded us why he's one of the best.
Jul 22, 2021
by Corey Stockton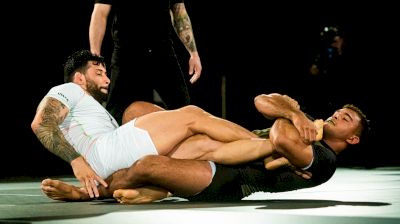 Kaynan Duarte was the heavy favorite going into his matchup against ADCC 2019's 88 kg champion, Matheus Diniz. It's no real surprise; Duarte weighed in at 101 kg, giving him a substantial weight advantage over Diniz, who got on the scale at 93 kg. Moreover, Duarte was riding an 11-match win streak going into the main event at Road to ADCC, while Diniz had been on a three-match slide.
That aside, Diniz is a reigning ADCC champion, and one of the best in the world in that tricky ruleset. He had only been submitted once in his career prior to his match with Duarte. That submission, a leg-lock from Gordon Ryan, came 17-minutes into their WNO rules match.
It speaks volumes that Duarte needed only 2 minutes and 4 seconds to take Diniz down and secure a finish.
Duarte's performance was nothing short of dominant, a fitting way to earn his 100th career victory as a black belt.
Watch: Kaynan Duarte Discusses Evolution Of His Leg Lock Game After Win vs Diniz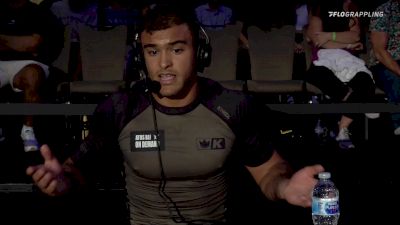 For the last few years, he's stood out as one of the few athletes capable of swiping the no.1 pound-for-pound ranking from Gordon Ryan, and has demonstrated a new level since winning the ADCC 99+ kg title in 2019. Duarte is now 18-1 since the last ADCC World Championships, and he's earned half of those victories via submission.
Duarte's most recent victory — a cloverleaf leg lock submission over Diniz — indicates that he has been working to patch up what might have been the largest hole in his game: his understanding of leg entanglements.
Duarte lost his chance at an ADCC absolute title in the first round of the open weight bracket, losing via heel hook to the much smaller Lachlan Giles. His only loss since that tournament was another heel hook loss at BJJBet to Roberto "Cyborg" Abreu.
But Duarte appears to have filled in that gap, training exclusively in no-gi over the past five months and collecting several leg lock victories in that time.
Duarte has made it clear: he intends to be the best no-gi grappler in the world. His performance against Diniz made it clear that he is nearly there. Perhaps the only athlete standing in his way is Gordon Ryan, who beat Kaynan by submission in 2018, and is currently on hiatus due to health issues. We're currently witnessing the best version of Kaynan Duarte. When Ryan returns to competition, Duarte may finally have what it takes to overthrow the reigning king from the top of the pound-for-pound charts.