2021 Emerald City Invitational Event #2
Ten In The 16-Man Emerald City Invitational Bracket Are Ranked Top-10
Ten In The 16-Man Emerald City Invitational Bracket Are Ranked Top-10
The 16-man 145-lb bracket is filled with athletes ranked in the top-10 at bantamweight, featherweight and lightweight, all vying for $10,000.
Aug 2, 2021
by Corey Stockton
Emerald City Invitational proved to be one of the most exciting events on the scene in their first edition in April, and is back with an explosive featherweight bracket for their second event on August 7.
The 16-man 145-lb division will feature many of the top names in the lightest weight categories, including ten ranked competitors. Those men will square off for a $10,000 grand prize under the EBI ruleset.
---
The Favorites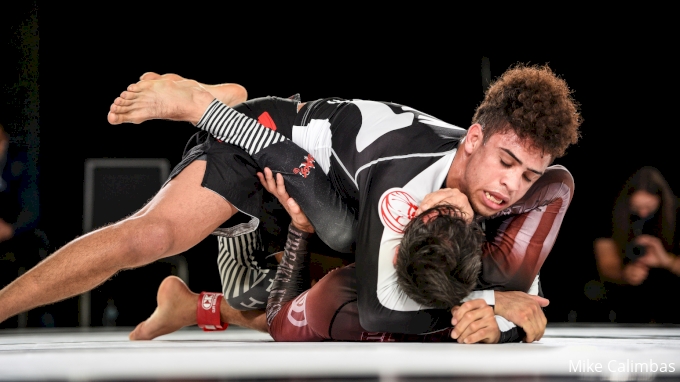 The reigning top-dog at lightweight, Kennedy Maciel has been nearly unbeatable in no-gi competition since earning his black belt in 2018. Just three years into his black belt career, he's a no-gi world champion and an ADCC silver medalist. Maciel is one of the most accomplished grapplers in this stacked division, and deserves to be considered the no.1 seed. There are two things that could count against him in this bracket. First, Maciel could meet Joshua Cisneros in the semifinals, and Cisneros has shown he has what it takes to put Maciel under siege. Second, Maciel is inexperienced in the EBI ruleset, and could face an EBI-rules veteran at every round in this bracket. He'll take on the bracket qualifier winner, Jeff Mock in the opening round.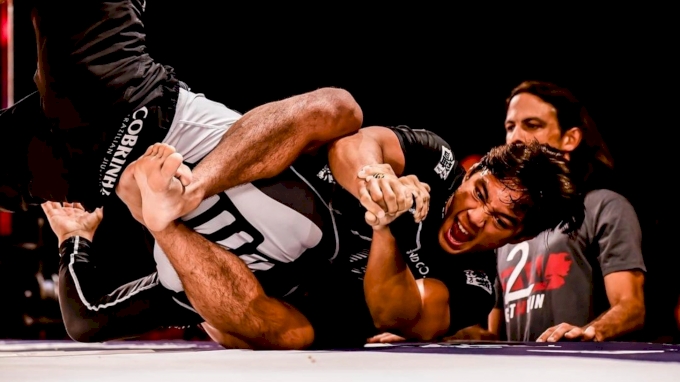 Joshua Cisneros caught fire in 2020, but he had one of the most impressive victories in his career last weekend over Kennedy Maciel. Much like their first encounter earlier this year, Kennedy and Cisneros each spent time in control of the match, attacking with submissions. But Cisneros spent the last three minutes with a triangle wrapped around Maciel. Cisneros may have gotten a fortunate first-round draw, purple belt Cameron Mellott.
Gabriel Sousa | No.4-ranked featherweight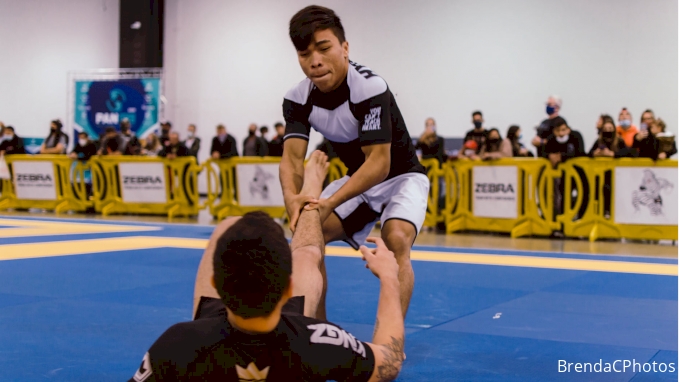 Gabriel Sousa is more well known for his gi accomplishments, but he's been putting his no-gi skills on display over the last two years, making it to the finals at No-Gi Pans last year before falling to Kennedy Maciel via injury, and showing off his wrestling against Ethan Crelinsten recently at Fight To Win. Sousa is well-rounded, and has the experience necessary to take out his corner of the bracket. If he has adapted his game appropriately to the EBI ruleset, he could find his way into the finals, where he could find a rematch with Maciel.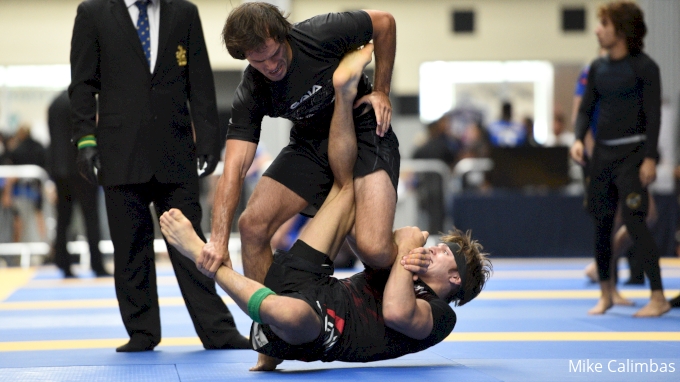 Gianni Grippo is a no-gi world champion, athree-time no-gi Pan champion, and an ADCC veteran. While he's been relatively untested in the EBI ruleset, Grippo is as experienced as they come, with more than 200 black belt matches to his name, including 26 this year, alone. Grippo is a strategist, through and through, and an ace when he gets to his opponent's back. If he has the strategy to take advantage of the ruleset here, that could make him a tough draw for anyone, including his first round opponent, Elias Anderson.
In The Mix
"The Giant Slayer," Estevan Martinez won his first No-Gi Pans title earlier this year with a devastating heel hook win. He's somewhat underweight in this tournament, but that's not unusual for him. Martinez, a bantamweight, often enters into open weight tournaments — gi and no-gi alike. He'll face 10th Planet's Luis Quinones in the first round.
Luis Quinones | No.8-ranked featherweight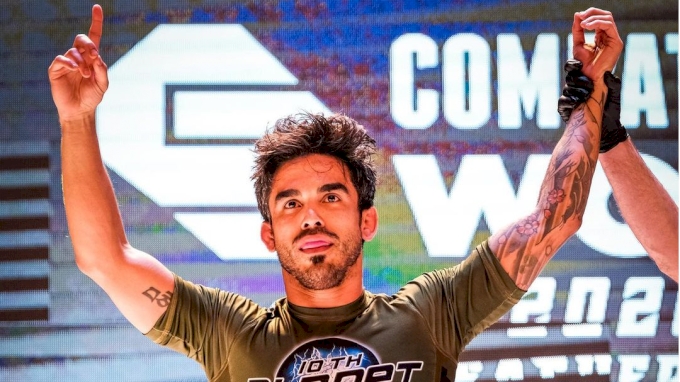 Luis Quinones is a veteran of the EBI ruleset, a talented wrestler, and a finisher. He has an impressive shoulder lock victory over Frank Rosenthal, and looked great in the opening minutes of his WNO match with Damien Anderson, before falling behind.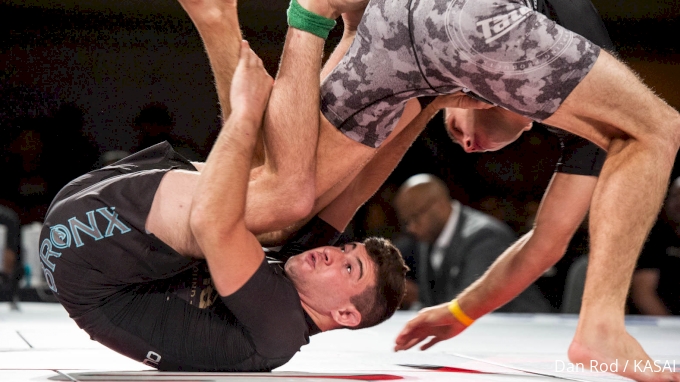 Frank Rosenthal is experienced in this rule format, and he could rely on that experience to carry him through the opening rounds. He'll face David Weintraub first, and could find himself up against Cisneros in the quarterfinals if the bracket plays out well for both of them. Rosenthal is a finisher, but has had a rocky 2021, going 1-3 so far this year.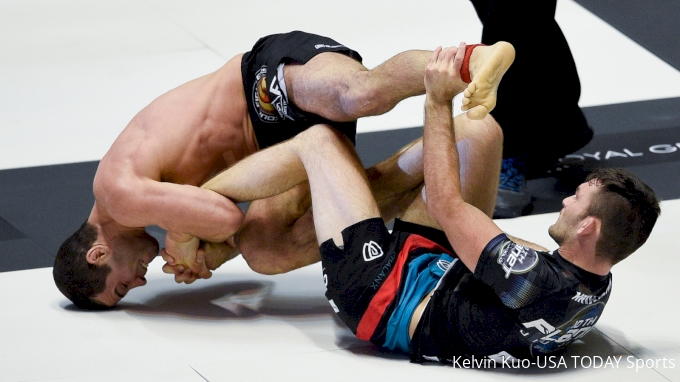 Kieth Krikorian is an ADCC veteran and two-time ADCC trials silver medalist. He's accustomed to the EBI ruleset, and he's a submission hunter. He took a hiatus for most of this year, but returned to competition last week to win his SUG 25 match in overtime. He'll face Suraj Budhram in the opening round, and will go on to face the winner of Grippo and Elias Anderson.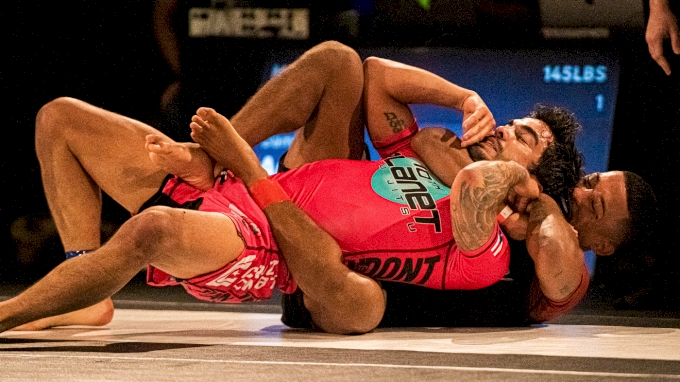 A purple belt under John Danaher, Damien Anderson is on a win streak after successful outings at WNO and Sapateiro. He's a finisher, but this may be his toughest test to date. He'll have to get through Richard Alarcon first, and would go on to face the winner of Gabriel Sousa and John Battle.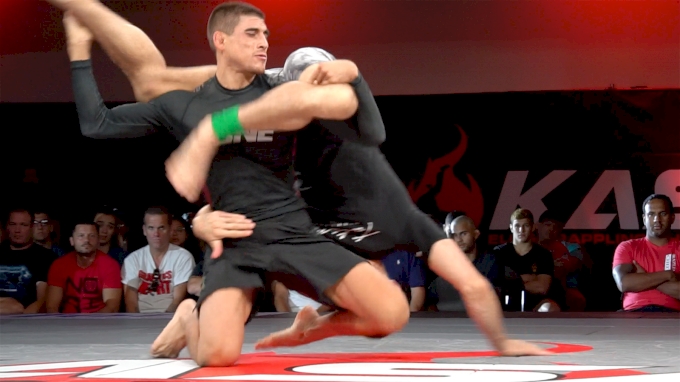 Richard Alarcon is an ADCC veteran with wins over Gianni Grippo and Junny Ocasio. He's a decorated wrestler with a tenacious passing style. He could be an underdog on his side of the bracket, and will have a hill to climb to get to the final. He'll be itching to meet Maciel in the final, as it was Maciel who knocked Alarcon out of ADCC by just two points in the quarterfinals in 2019.
Also in the 16-man featherweight bracket: