2021 Pan Jiu-Jitsu IBJJF Championship
Who Can Topple The Returning Champs At The 2021 IBJJF Pans?
Who Can Topple The Returning Champs At The 2021 IBJJF Pans?
The 2021 Pan Championships go down Sept. 1-5. Take a look at the favorites to win it, and the competitors with the best chance of standing in their way.
Aug 18, 2021
by Corey Stockton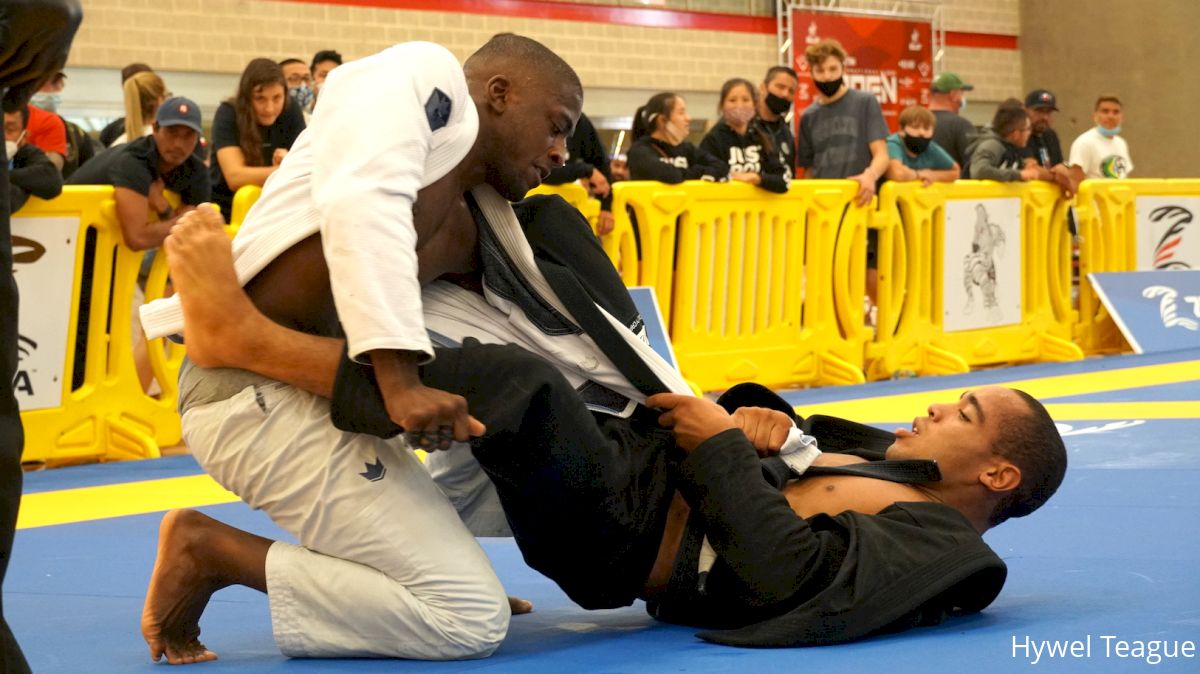 The rosters for the 2021 IBJJF Pan Championship are stacked with returning champions, fan favorites, and rookies looking to break out. Some of the divisions have clear cut favorites to win gold, while others are harder to call. Here are our predictions for the favorites to reach the top of the podium, the dark horses who could steal the show, and the disruptors who could make things difficult for their division cohorts.
---
Roosterweight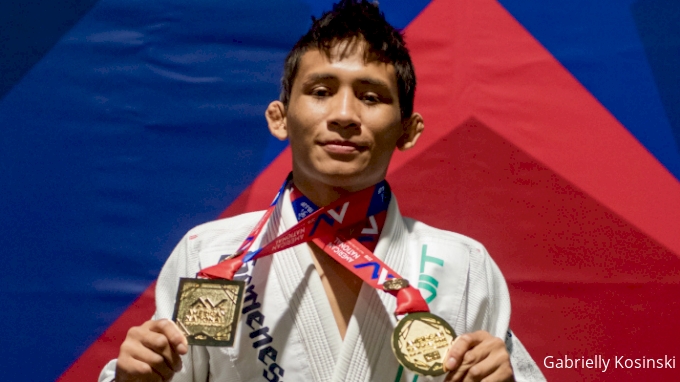 This is shaping up to be one of the most talent-packed roosterweight divisions ever. The frontrunner, returning champion, and obvious favorite is Lucas Pinheiro. The 2020 Pan champ from Atos won three matches to gold last year. He's had mixed results this year while competing against heavier opponents, but he thrives at the IBJJF's lightest weight class, and should anticipate an appearance in the finals of this 12-man division.
The talent pool is deep this year at Pans, and several dark horses have the potential to cut into Pinheiro's hopes at a repeat performance. 2020 Pans silver medalist Jonas Andrade is expected to return. He's gone 12-1 since his loss to Pinheiro, and should make it far in this bracket. The last man to beat him, Roiter Lima, could make waves in this bracket as well. But the ultimate dark horse is Livio Ribeiro, who's been wreaking havoc in the lightest weight classes at IBJJF opens all year.
Fan favorite Estevan Martinez is the clear disruptor in this division. He's gritty, explosive, and hard to submit. He has the ability to beat some of the best in this division. But even if he goes out early, his style of jiu-jitsu is sure to tax his opponent for the remainder of the tournament.
Light Featherweight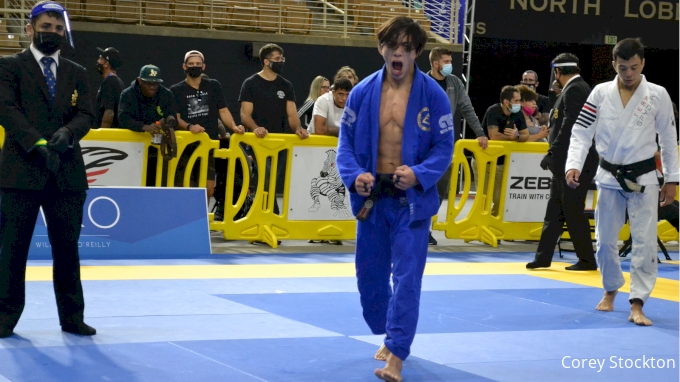 It's challenging to predict the podium in this field of young, exciting light featherweights. But any three of the top-ranked athletes could be the favorite. The returning 2020 Pan champ, Joshua Cisneros, will be eyeing another gold, and has demonstrated time and again that he belongs atop this division. But athletes like Diego "Pato" Oliveira and Gabriel Sousa will offer a formidable challenge to Cisneros' stake atop the podium.
Two young standouts from Brazil, Meyram Alves and Fabricio Andrey, could be major dark horses in this division. Both have been wildly successful in the Brazilian competition scene over the past 12 months, and either of them could build on that momentum at Pans.
Two rookie black belts could act as disruptors in this division. Jordan Vaisman and Keven Carrasco could each do some damage in this division, and narrow down the field of 22.
Featherweight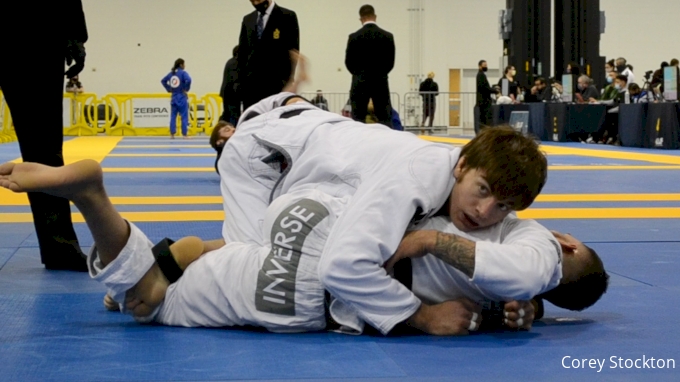 The 32-man featherweight division is loaded with returning Pan champions, including 2020 winner Thiago Macedo, and three time Pans winner Gianni Grippo. Either of these two could be the favorites to win it all, but they could meet challenges from Isaac Doeoderlein and 2018 world champ Shane Jamil Hill-Taylor. If these four athletes end up on opposite corners of the bracket, they would be the likely final four.
But don't sleep on Israel Sousa. The 2021 AJP World Pro champ has gone 17-2 this year, collecting wins over decorated black belts such as Marcio Andre, Lucas Pinheiro and Gabriel Sousa. This could be the toughest test of his black belt career, but he's been making waves in Brazil, and should be considered a must-watch dark horse in this division.
Lucas Valente could act as a disruptor in this bracket. A lightweight Worlds runner-up, Valente reached the podium at Pans in 2020 as a middleweight, and is trying to hit a major podium in his third weight class in as many years. He's never been submitted as a black belt, and has an incredibly high submission rate. He could chip away at his opponents in the early rounds of this tournament, and put up some highlight reel finishes in the process.
Lightweight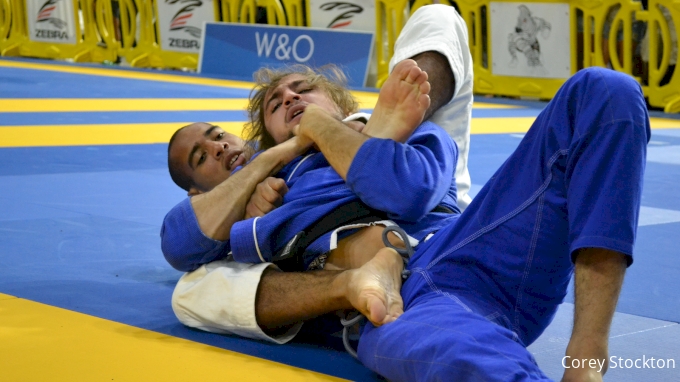 The returning 2020 Pan champ, Johnatha Alves is the clear cut favorite in this 34-man division. The Art Of Jiu-Jitsu black belt is 22-1 in gi competition in 2021, and shows no signs of slowing down.
The rookie black belt of Atos, Andy Murasaki could have what it takes to usurp the gold medal from Alves. Murasaki has not been tested as often as Alves in 2021, but each of his three wins this year have come over decorated black belts.
Jackson Nagai is the division's dark horse after taking silver in the middleweight division in his last outing at Pans, and catching submissions in three of his four wins. He's lesser known than the previous two athletes listed, but he's just only a few upsets away from the top of the podium.
This division is loaded with potential disruptors, but the most prominent are Pablo Lavaselli and Igor Feliz. Lavaselli has earned his fair share of upset victories over the past 18 months, and has the potential to knock some of the higher seeds out of contention. Feliz, a rookie, is 7-0 since earning his black belt, and has already earned wins over veterans such as Johnny Tama and Alexandre Molinaro.
Middleweight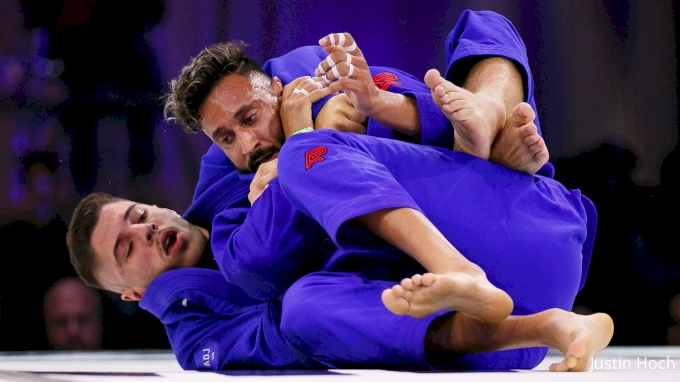 Three of the top 5-ranked middleweights are registered for Pans. Ronaldo Junior is the returning champ, and an obvious favorite, but not the only favorite. Art Of Jiu-Jitsu rookie Tainan Dalpra is looking to take orbit this year after a dominant start to his black belt career, amassing 24 wins to just one defeat so far. If these two meet in an early round, the winner will likely take the whole division. But we can hope for this match to take place in the final, as it has been one of the most anticipated matches all year.
Mathias Luna has the potential to knock one of those two out of their Pans gold hopes, making him a huge disruptor in this division. Luna earned a win over Ronaldo earlier this year at American Nationals, and will surely be looking to double down on his victory over the top-ranked middleweight.
But the key dark horse to watch in this 23-man division is Yago De Souza. De Souza won Pans in his rookie year in 2016 but has struggled to find a major podium since. He's been unstoppable of late, taking home gold at nearly every IBJJF open this year. He's 22-1 in his last two years of IBJJF competition, and more than 70% of his wins have come via submission. Don't count Yago out, despite the star power of the favorites.
Medium Heavyweight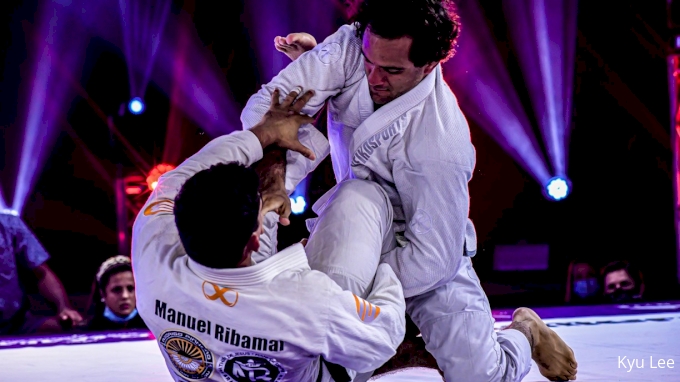 The 22-man medium heavyweight division is littered with talented athletes, each of whom could be considered favorites, dark horses or disruptors depending on the day. The returning 2020 champion, Otavio Sousa, recently withdrew his name from the Pans roster, leaving this division wide open.
The throne is up for grabs, and the two returning medium heavyweight bronze medalists from 2020, Gabriel Almeida and Manuel Ribamar, may be the favorites to take it.
Gracie Barra rookie black belt Pedro Marinho could be the dark horse to steal this division. He's been a top performer in the no-gi scene for years already, but made a statement at American Nationals earlier this year, submitting two top-ranked black belts and taking gold. Pans will be his stiffest gi competition to date, but he's looked stellar so far.
Igor Tanabe could wreak havoc in this division, acting as the disruptor. Tanabe is currently undefeated as a black belt, competing in Japan. He'll face significantly stiffer competition at Pans, but has the skill to cause upsets, and in highlight reel fashion.
Heavyweight
Gustavo Batista is the returning heavyweight champ, and the clear cut favorite in this division. Braguinha earned six submissions at the last installment of Pans, and didn't concede a single point, taking gold in the heavyweight division and securing silver in the open class. He'll be a formidable challenge for any in this group of 16 competitors.
Adam Wardzinski is registered for the division as well, and could play the role of dark hose here. Wardzinski has found several podiums at Euros and Pans past, but hasn't reached the top as a black belt. Still, he's been clawing his way toward the top, and can't be counted out.
Two men with a similar style of jiu-jitsu could operate as disruptors in this division. Vinicius Ferreira is better known for his no-gi accolades, and his bullying, wrestle-heavy style of jiu-jitsu. The same can be said of rookie black belt Joao Costa. Either of these men could cause problems for their opponents in the early rounds, and could wear down their opponents, even if they don't move ahead in the bracket.
Super Heavyweight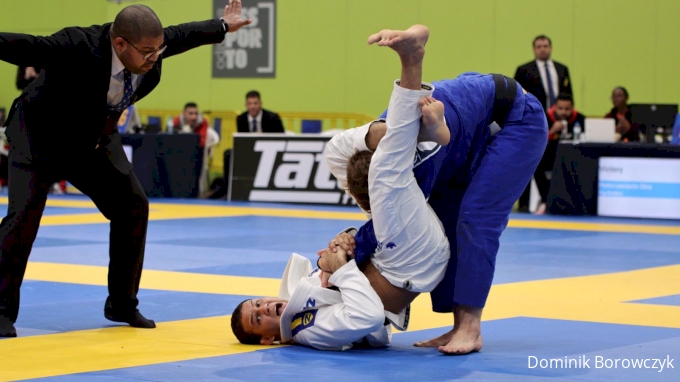 There are two favorites to win the 14-man super heavyweight bracket. Fellipe Andrew, the returning 2020 open class champ, and Guilherme Augusto, the reigning super heavy Pan champion. Either man has the ability to add another Pans gold to their collection.
But don't count out Devhonte Johnson, an obvious dark horse in this division. Johnson beat Augusto in the open weight division at Pans last year before losing to him in the super heavyweight semifinals, and has also demonstrated the capacity to beat Fellipe Andrew. He's often overlooked, but should have some momentum going into this tournament after No-Gi Pans gold earlier this year.
Arnaldo Maidana could disrupt things in this division. His full throttle style leaves him vulnerable to submissions, but also leaves him primed to catch a surprise submission over any of the top dogs in this bracket.
Ultra Heavyweight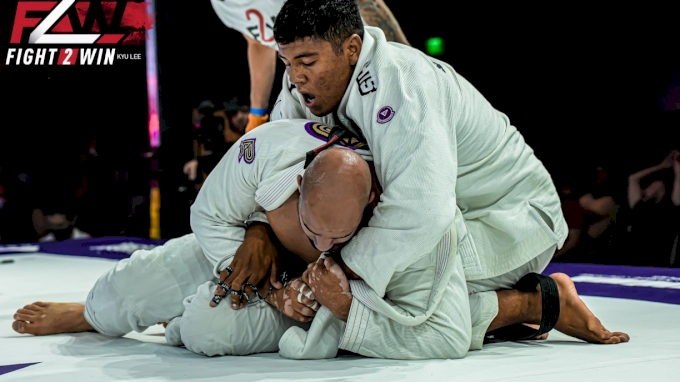 Victor Hugo is looking for his first major black belt title in the gi, and has every capacity to do so, making him the obvious favorite. That makes the returning champ, Max Gimenis, something of a dark horse in this division. While he will likely make the finals, he has a submission loss to Hugo already on record.
---
Female Roosterweight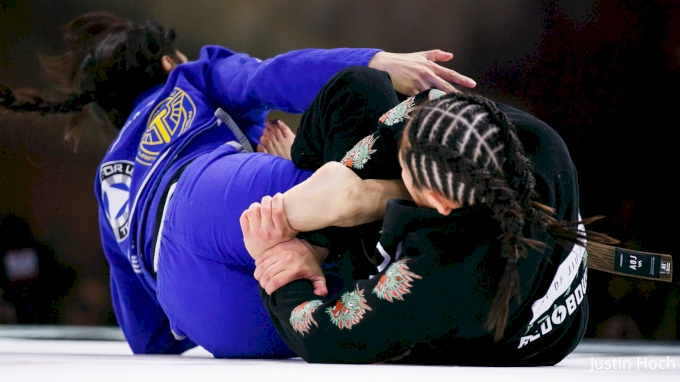 Jessa Khan is the favorite against Lavinia Barbosa in this division of two.
Female Light Featherweight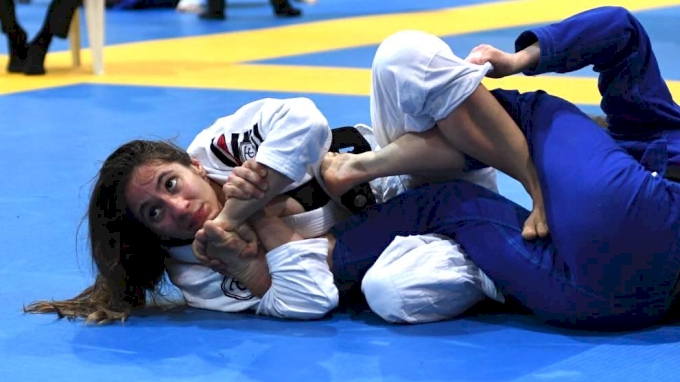 Mayssa Bastos is the clear cut favorite, and the returning champion in this division of eight. Sofia Amarante and Pati Fontes are also expected to place highly, but have not yet been able to offer a substantial challenge to Bastos.
Pay attention to the dark horse, Anna Rodrigues, who has a win over Bastos from 2018, and is riding a five-match win streak.
Female Featherweight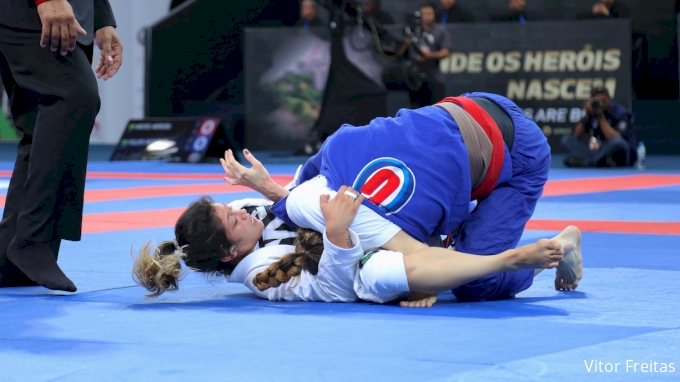 Bianca Basilio has been dominant over the last year, and shouldn't expect many challenges here, other than the returning two-time champ, Gabi McComb. These two are the favorites in the seven-woman division. Rookie black belt Alexa Yanes, could stir the pot in the early rounds, and will likely factor in as a division disruptor.
Female Lightweight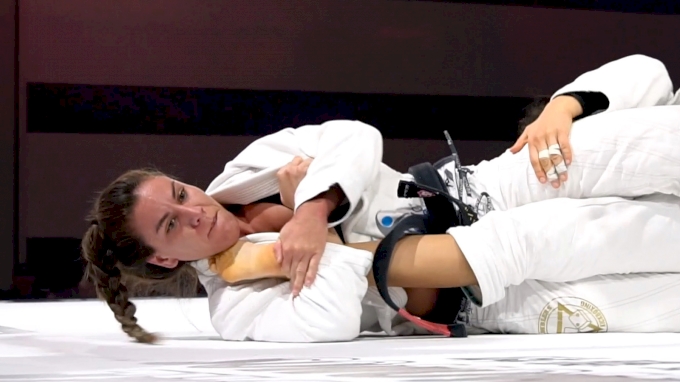 The seven-woman lightweight division has two obvious favorites, and a handful of potential dark horses. Nathalie Ribeiro and Luiza Monteiro have traded victories in their last few outings. One of them is likely to end up atop the podium, but it's anybody's guess which of them it will be.
Keep an eye on the potential dark horse, Margot Ciccarelli. The Unity rookie made her IBJJF black belt debut at the Charleston Open in exciting fashion, winning the open weight division. She'll face a tough challenge against Monteiro or Ribeiro, but Ciccarelli is on the rise.
Female Middleweight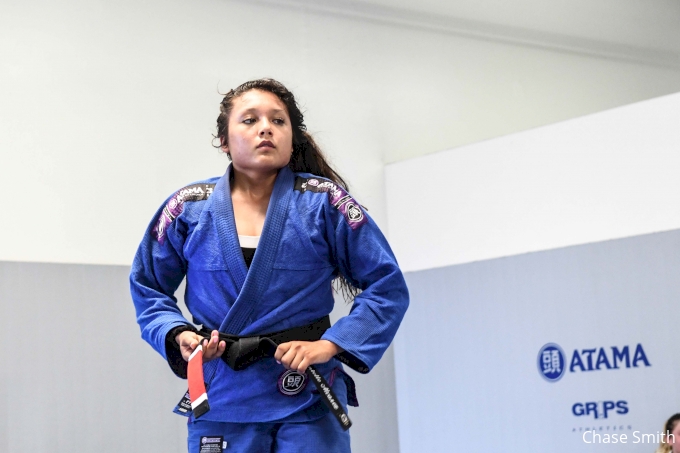 The ten-athlete middleweight division is something of a toss-up. There are three clear standouts: 2020 bronze medalist Vanessa Griffin, 2020 silver medalist Claire North and perennial podium contender Danielle Alvarez.
The dark horse to keep an eye on is Janaina Maia. The 2019 brown belt Pan champ has an explosive, submission heavy game which closely resembles those of the two frontrunners in this division. Don't be surprised if she causes an upset.
Female Medium Heavyweight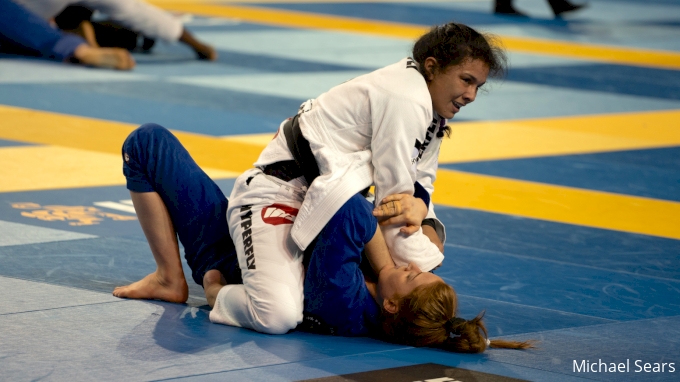 This is one of the most talent-stacked divisions in all of Pans, as any of the eight women has a legitimate shot at the podium. But the favorites for gold are the world champions, Ana Carolina Vieira and Andressa Cintra. Elisabeth Clay is also in the mix at the top, as she has a recent submission victory over Cintra, and each of her last 11 victories have come via submission.
Both Thamara Ferreira and Maria Malyjasiak have upset ability, and should be considered dark horses in this division. But this bracket will be stacked with favorites, so either of them would need a career best day for a shot at gold.
Female Heavyweight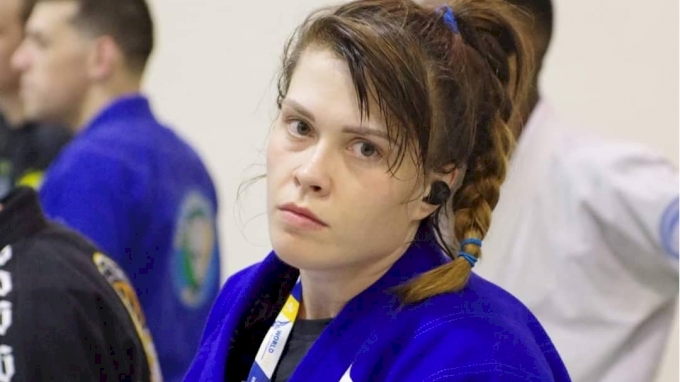 Maria Malyjasiak is the frontrunner in this division of six. She already has a Pans gold to her name, and should be considered the favorite to earn another major title in September. The division's dark horse is Melissa Cueto. Both Maggie Grindatti and Elizabeth Mitrovic could do some damage in this division, and at least one of the two is likely to find the podium as well.
Female Super Heavyweight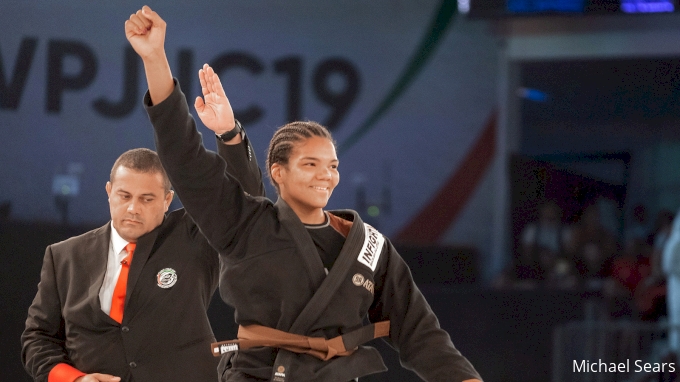 Gabi Pessanha is the clear favorite in the three-woman super heavyweight division. She's been nearly unbeatable since earning her black belt, holding a record of 35-2. One of the two women to beat her, Yara Soares is also in the division, and should be considered a dark horse. Kendall Reusing, may have a hard time in this division, but should not be counted out.