2021 1st ADCC European, Middle East and African Trial
Grappling Bulletin: ADCC Trials, A Major Team Fragments, Tonon's Title Shot
Grappling Bulletin: ADCC Trials, A Major Team Fragments, Tonon's Title Shot
From ADCC's blockbuster upcoming events to one of jiu-jitsu's biggest teams losing their top competitors. It's another edition of the Grappling Bulletin.
Sep 13, 2021
by Hywel Teague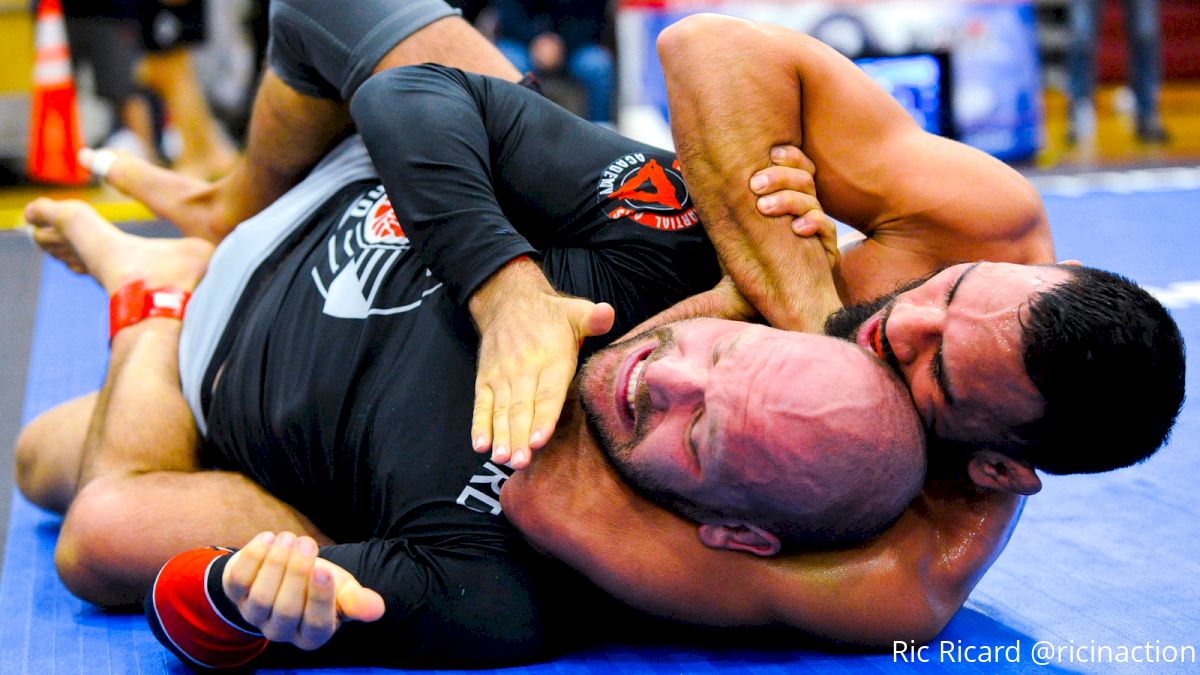 If there's one thing I was reminded of at Pans is that after a long time with no major tournaments, it was really, really good to see high level matches in the gi.
2021 saw almost no major gi tournaments as the IBJJF were forced to reduce and shorten their calendar. They're squeezing five major events (Pans, World No-Gi, Brazilian Nationals, Masters Worlds and Worlds) into the final four months of the year, back-loading a truckload of big competitions into a short space of time. Of course, they're not the only show in town – from January through to September we had an assortment of superfight events such as BJJ Stars, BJJ Bet and Fight to Win, and the international jiu-jitsu tournament Abu Dhabi World Pro. As good as these events all were, they didn't quite hit the mark like a good old fashioned multi-day tournament that showcased medal-winning performances from blue to black belt.
Here at FloGrappling we've definitely put a big emphasis on no-gi and that's not stopping any time soon. The WNO Championship is just around the corner and more events are in the works. The people who make up the grappling community are a diverse bunch and now gi aficionados have as much to get excited about as the no-gi enthusiasts.
Join us as we enter an exciting period in jiu-jitsu which truly offers something for everyone; from gi to no-gi, points to submission-only, IBJJF to ADCC and more... It's never been a better time to be a jiu-jitsu fan.
Don't forget to watch the Grappling Bulletin podcast, every Monday at 3:30pm ET. Watch it on FloGrappling.com or the app, or catch it LIVE on YouTube or Facebook.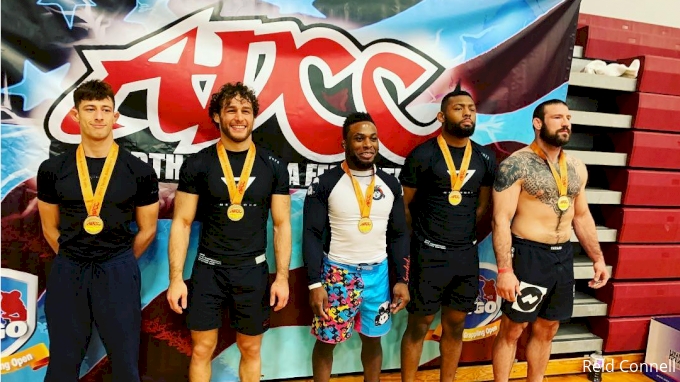 The winners of the last N. American East Coast Trials, who qualified for the 2019 ADCC World Championships. L-R: Ethan Crelinsten, Jon Satava, Alec Baulding, Tim Spriggs and Aaron "Tex" Johnson.
ADCC Is Back, and Bigger Than Ever
The 1st ADCC North American Trials, aka the East Coast Trials, are on track to be the biggest ever ADCC event on U.S. soil outside of the world championships themselves.
Even through ADCC was founded in 1998, the organization has seen massive growth in the last 10 years. From just a couple of hundred spectators for the 2009 ADCC in Barcelona to 4000 in 2019 in Los Angeles and a capacity of 10,000(!) in 2022, the numbers just keep getting bigger:
The West Coast Trials in 2019 had 342 registered competitors, which was a record for American ADCC events at the time.
The 2021 East Coast Trials is already at +500 competitors, a 46% increase on the biggest N. American Trials to date.
The organizing committee have made it clear again and again that invites for the 2022 ADCC World Championships are in short supply, and the only guaranteed way to take part is to qualify via the international Trials events.
The first Trials leading into ADCC 2022 takes place this coming weekend in Poland, offering European, Middle Eastern and African grapplers an opportunity to participate what promises to be one of the biggest no-gi events, ever.
The East Coast Trials will take place on November 6-7 in Bayville, NJ. Men in the 66kg, 77kg, 88kg, 99kg and +99kg weight classes can qualify by winning their divisions. Due to the number of registrations the event will take place over two days, with the semifinals and finals going down on Sunday November 7.
Female competitors in the -60kg and +60kg categories can only qualify by competing at the West Coast Trials, but organizer Tom DeBlass has said that he will run divisions for the women and pay for the winners to compete in LA.
Head on over to the ADCC Trials website to register (closes Oct 27). Note that competitors must be North American citizens and be able to provide a passport or original birth certificate prior to competing to verify their status.
Andre Galvao Confirms He is IN for 2022 ADCC Superfight
In June 2021, ADCC superfight champion Andre Galvao confirmed that no matter what, he will defend his title at the 2022 ADCC World Championships. Hear it from the man himself.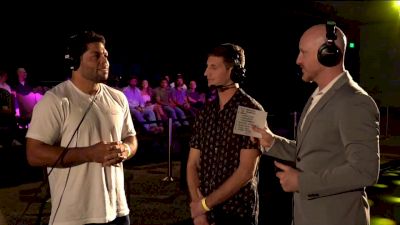 It seems this news passed by some members of the grappling community when it happened, but Galvao informed ADCC he would take the match before Gordon Ryan's ailments became known.
The 2022 ADCC World Championships will take place at the Thomas and Mack Center in Las Vegas on September 17-18, 2022. Stream or cast from your desktop, mobile or TV on via FloGrappling.
Dream Art Are The "Newest" Powerhouse Team in Jiu-Jitsu
The city of Sao Paulo has long been a hub for high-level jiu-jitsu, with teams such as Barbosa, Guigo, Cicero Costha, Almeida and more all headquartered there. The Dream Art Project always stood out as different from the others. Since 2019 the invite-only squad offered full-time training, accommodation, ongoing education and more to a relatively modest number of professional athletes from all over Brazil.
A handful of the Dream Art Project members pictured back in early 2019. The Project has grown considerably since then.
Captained by 2018 IBJJF World champion Isaque Bahiense and fellow black belt Gabriel Figueiro, Dream Art was founded by a number of Alliance black belts and the squad members were among some of the team's very best representatives in competitions. Dream Art's ranks include world-class competitors from blue to black belt.
The high performance jiu-jitsu squad officially announced last week that they will leave Alliance and operate as a standalone team. The implications of this cannot be overstated – while Alliance can still count on an international network of competitors, a number of their elite medal hopefuls at every belt rank will now exclusively fly the Dream Art flag.
A quick look at the Dream Art roster gives you an idea of the level of talent they can count on:
Isaque Bahiense
Patrick Gaudio
Erich Munis
Anderson Munis
Alex Munis
Meyram Alves
Mauricio Oliveira
Lucas Gualberto
Yatan Bueno
Igor Schneider
Yara Soares
Ana Rodrigues
Izadora Christina
This could see the team standings at major tournaments change significantly.
Go Inside the Dream Art Project (2019)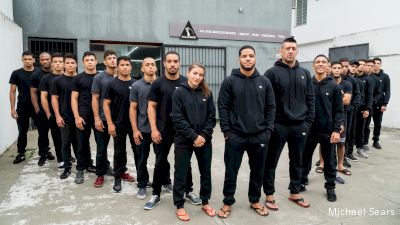 Unlock this video, live events, and more with a subscription!
Get Started
Already a subscriber? Log In
In the last five years Alliance won the team trophy at the IBJJF World Championships a total of three times, with only Atos able to take them off the top spot. We'll be able to gauge this at the upcoming 2021 IBJJF Brazilian Nationals, which takes place from September 25 to October 3.
Alliance missed out on winning the Brazilian National team trophy only once since 2015, when Cicero Costha snagged it in 2017. Their dominance over the divisions was in large part due to the black belts listed above, all of whom will now be fighting under Dream Art.
Kennedy, Ethan, Wiltse Injured, Out of WNO
Sad news, but a number of high profile names from the 155lb and 185lb divisions have had to pull out of the upcoming WNO Championship.
Kennedy Maciel and Ethan Crelinsten have withdrawn from the lightweight bracket, and will be replaced by Gabriel Sousa and Damien Anderson. Maciel and Crelinsten both suffered injuries severe enough that they signaled they would not be able to compete a full four weeks out from the tournament.
Andrew Wiltse of Pedigo Submission Fighting suffered a torn meniscus in training and will make way for Gracie Barra headhunter Pedro Marinho in the middleweight division.
If you haven't yet seen it, make sure to watch the Road to WNO preview video that features the lightweight division.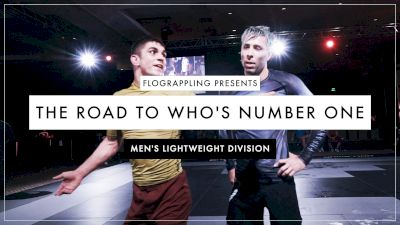 Eight of the best 155lb grapplers are on a collision course to battle it out for the #1 spot. Names like Kade Ruotolo, Mikey Musumeci, Geo Martinez and more are eager to prove their worth at the Who's Number One Championships.
Top 5 Submissions From Pans 2021
Pans 2021 was full of action, and in this video we break down the top 5 black belt submissions.
Garry Tonon Will Get A Title Fight by The End of the Year
It was Garry Tonon's 30th birthday yesterday, and the MMA-grappling crossover got a nice present in the form of a ONE Championship title shot. Tonon has been fighting professional since 2018, and it looks like he'll get a crack at the featherweight title before the end of the year.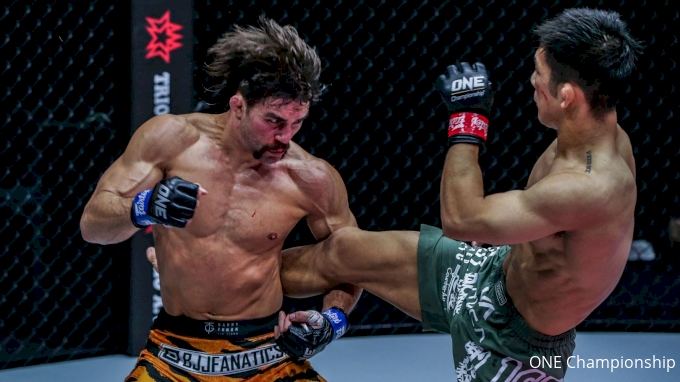 As reported by MMA journalist Jason Burgos, ONE Championship CEO and founder Chatri Sityodtong has said that the "Lion Killer" will challenge featherweight champ Thanh Le sometime in 2021.
Just had a fantastic chat w/ @ONEChampionship bossman @yodchatri. Here's some big news bits. DJ will be back in 2021 & @ThanhLeMMA/@Garry_Tonon is agreed to for 2021. ALSO, #ONEChampionship's TNT deal ends this year and they're talking to various networks for a new US TV deal.

— Jason Burgos (@JasonBurgosMMA) September 12, 2021
Tonon is undefeated in MMA with a perfect 6-0 record. He has an outstanding 83% finishing rate with three submissions and two TKOs, and only one of his fights has gone the distance.
Champ Thanh Le's resume is an impressive 12-2, with 11 of his wins coming by (T)KO. He's only been submitted once, way back in 2013 in his pro MMA debut.
As there are only 109 days left between now and the end of the year, Tonon's title shot is likely to happen soon. We'll be watching eagerly, stay tuned for more details as we get them.
Born in the USA: Grappling World Team Trials are Coming
The UWW Grappling World Championships will be held 28-31 October in Belgrade, Serbia. On October 9, USA Grappling (USAG) is hosting the Grappling World Team Trials for athletes looking to represent Team USA.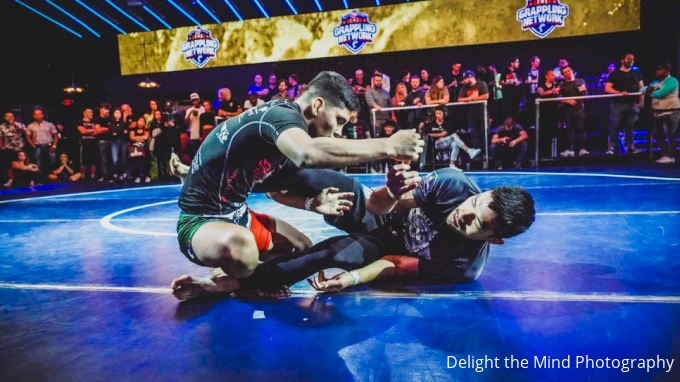 The Grappling Trials are open for all competitors who are registered adult athletes with USAG. Applicants that are selected will be placed in an 8-person bracket, which will take place in Los Angeles on October 9. The champion at each weight class will represent the United States at the UWW Grappling World Championships in Belgrade, Serbia.
Athletes that are selected will be placed in an 8 person bracket at each weight class.
Men: 62kg, 66kg, 71kg, 77kg, 84kg, 92kg, 100kg, +100kg
Women: 53kg, 58kg, 64kg, 71kg, +71kg
Go to www.usagrappling.com to register. All competitors must hold a valid USA passport. Registration will be open from September 1, 2021 to October 4, 2021. Winners of the No-Gi trials will also have the option to compete in the UWW Grappling gi divisions in Serbia.
Masters Worlds Nears Capacity
With close to 5000 registrations, the IBJJF 2021 World Master Jiu-Jitsu Championship has reached 94.2% capacity. The divisions, especially in the black belt ranks, are starting to swell.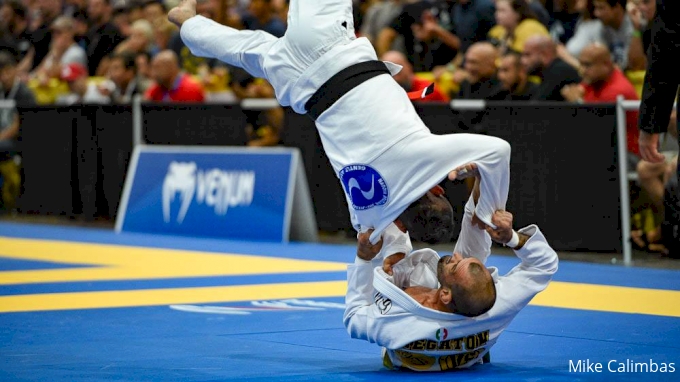 Masters legend "Megaton" Dias in action
The largest black belt division is master 2 (35-40) middleweight, with 63 registrations.
The biggest division we were able to find was blue belt masters 1 (30-35) middleweight, with 76 competitors. That's six matches to win gold. Better get working on your cardio!
FloGrappling will stream every match from every mat, meaning members can go back and watch their matches and review their performance while also studying up on the big name black belts such as Xande Ribeiro (master 1 heavyweight), Clark Gracie (master 2 middleweight), Alexandre "Soca" Freitas (master 4 featherweight) or the indomitable Wellington "Megaton" Dias (master 6 lightweight).
Grappling Evolution: Victor Hugo's Flower Sweep
Victor Hugo of Six Blades takes a page out of Xande and Lovato Jr's book with this winning variation of the classic "flower sweep".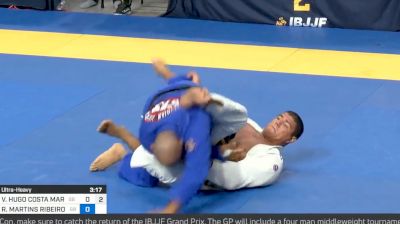 Unlock this video, live events, and more with a subscription!
Get Started
Already a subscriber? Log In
Upcoming live events on FloGrappling