2021 FloGrappling WNO Championship
WNO Championship Recap | The Champions, Broken Records & More
WNO Championship Recap | The Champions, Broken Records & More
Here are the WNO Championship podiums, the broken WNO records, the most interesting numbers, and the matches you'll have to watch (and rewatch).
Sep 27, 2021
by Corey Stockton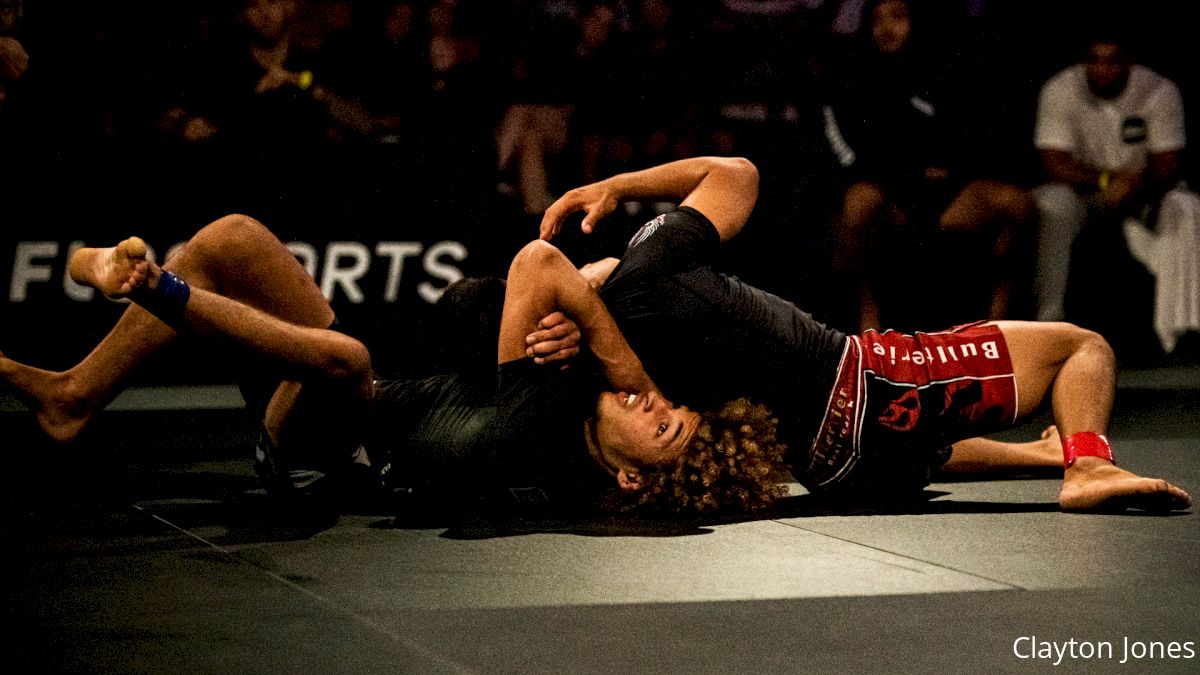 The two-day long WNO Championship featured some of the greatest grappling matches of all time. The main bracket, and the consolation bracket, feature incredible submissions, jaw-dropping upsets, and record-setting moments. Each of the five champions had incredible runs to gold, and many of the early-round losers fought back to deliver impressive performances, and to prove they belong on the WNO mats.
Here are the WNO Championship podiums, the newly-established WNO records, the most interesting numbers, and the matches you'll have to go back and watch (and rewatch).
Men's Heavyweight Champion: Tim Spriggs
Tim Spriggs was a huge underdog in the betting lines. He had been nearly two years without a win in a grappling match, and had been all but counted out in this bracket. But that didn't stop him from achieving a massive upset to win the heavyweight strap. He heel hooked the favorite, Kaynan Duarte, in the final, and looked great earlier on in the weekend, also scoring a heel hook against Haisam Rida in the opening round.
Spriggs was fired up after the final match, and invited a match with the pound-for-pound top-ranked Gordon Ryan.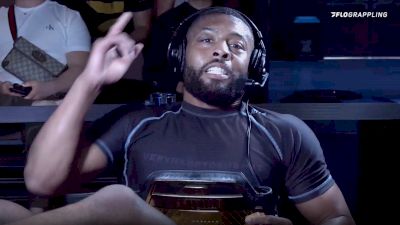 Women's Heavyweight Champion: Rafaela Guedes
Rafaela Guedes played a tactical game on her way to the final, besting Elisabeth Clay in the opening round and beating Amanda Leve in the semis. But she looked best in her final victory against Kendall Reusing, pouring the pressure on and catching a guillotine choke for the finish.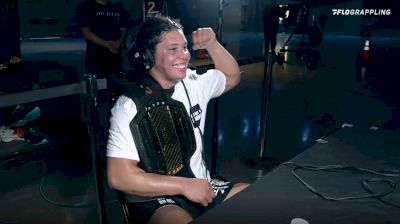 Men's Middleweight Champion: Tye Ruotolo
Tye Ruotolo looked unstoppable in the early rounds of the middleweight tournament, landing a darce choke in his opening round against Johnny Tama, and collecting a reverse katagatame against Dante Leon with just ten seconds remaining in their semifinal match.
His final match against Mica Galvao was slower and more tactical, but Tye prevailed, donning the WNO Championship belt after his best performance to date.
*Couch lost to Jon Blank in the third place semifinal. Blank was injured during the match and could not continue, so Couch filled his place in the third place final, where he defeated William Tackett via split decision.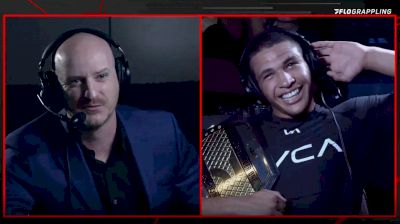 Women's Strawweight Champion: Mayssa Bastos
Mayssa Bastos played a positionally perfect game in all three of her WNO Championship matches, stifling Alex Nguyen and Tammi Musumeci, and shutting down the aggressive passing game of Grace Gundrum. Mayssa's last minute flurry sealed the deal for her in the final against Gundrum, as she scored a sweep with little time remaining, and passed directly to mount, hunting an arm triangle choke before time expired.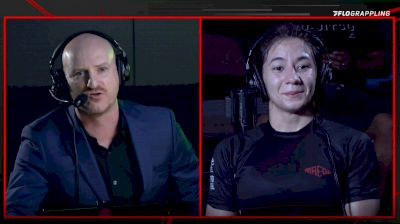 Men's Lightweight Champion: Kade Ruotolo
All three of Kade Ruotolo's matches ended early. He found a darce choke in his division opener against Diego Pato, leading him to a highly-anticipated match against Joshua Cisneros. Cisneros suffered an injury due to a kani basami takedown less than one minute into that match.
Ruotolo met a fiery Gabriel Sousa in the final. The two traded aggressive takedowns to start, but once it got to the mat, Kade took immediate advantage, finding yet another home for his show-stopping darce choke.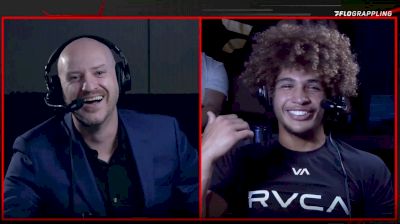 WNO Records
Stats & Facts
Atos had athletes in four weight divisions in the tournament. All four made it to the finals, and three of them were crowned champions.

Twenty-three of the 50 matches at the WNO Championship ended in submission. One ended early due to injury, and one ended via DQ.

BUBS Naturals paid out $25,000 in submission bonuses.

FloGrappling paid out $262,000 in prizes to first, second and third place winners across all five divisions.

Atos representatives took the largest slice of that pie: $105,000 in prize money, plus $6,000 in submission bonuses.

The heel hook was the most frequently successful submission at the WNO Championship (5). The darce choke was the second most frequent (3); Tye and Kade Ruotolo were responsible for all three darces.

Fifteen of the 24 submissions were upper body submissions, while the remaining nine were leg locks.

Four athletes collected multiple submission victories on the weekend: Tye Ruotolo, Kade Ruotolo, Tim Spriggs, and Tubby Alequin.

Tubby Alequin had the fastest submission of the weekend (43-seconds). Tammi Musumeci, Joshua Cisneros, and Jacob Couch were the other athletes to score submissions in less than two minutes.

Three of the five WNO Championship finals ended in submission. Kade Ruotolo had the fastest submission in the finals (6:52).

Nine of the 14 consolation bracket matches ended in submissions.

There were more matches at the WNO Championship than all previous WNO cards combined.

Average age of the five WNO champions: 24

Youngest champions: Tye & Kade Ruotolo (18)

Oldest champion: Tim Spriggs (30)

Total match time: 9 hours, 52 minutes, 37 seconds

Each of the championship finals featured an American vs a Brazilian.
Must Watch Matches:
The WNO Championship featured 50 matches, most of which were packed with action and attacks. Some of them included major upsets and record setting submissions. Here are the matches that you need to watch.