2021 FloGrappling WNO Championship
Tim Spriggs Heel Hook Earns BUBS Naturals Submission Of The Night
Tim Spriggs Heel Hook Earns BUBS Naturals Submission Of The Night
BUBS Naturals paid $25,000 in WNO Championship submission bonuses. Here are all the submissions that earned them, including Tim Spriggs' sub of the night.
Sep 27, 2021
by Corey Stockton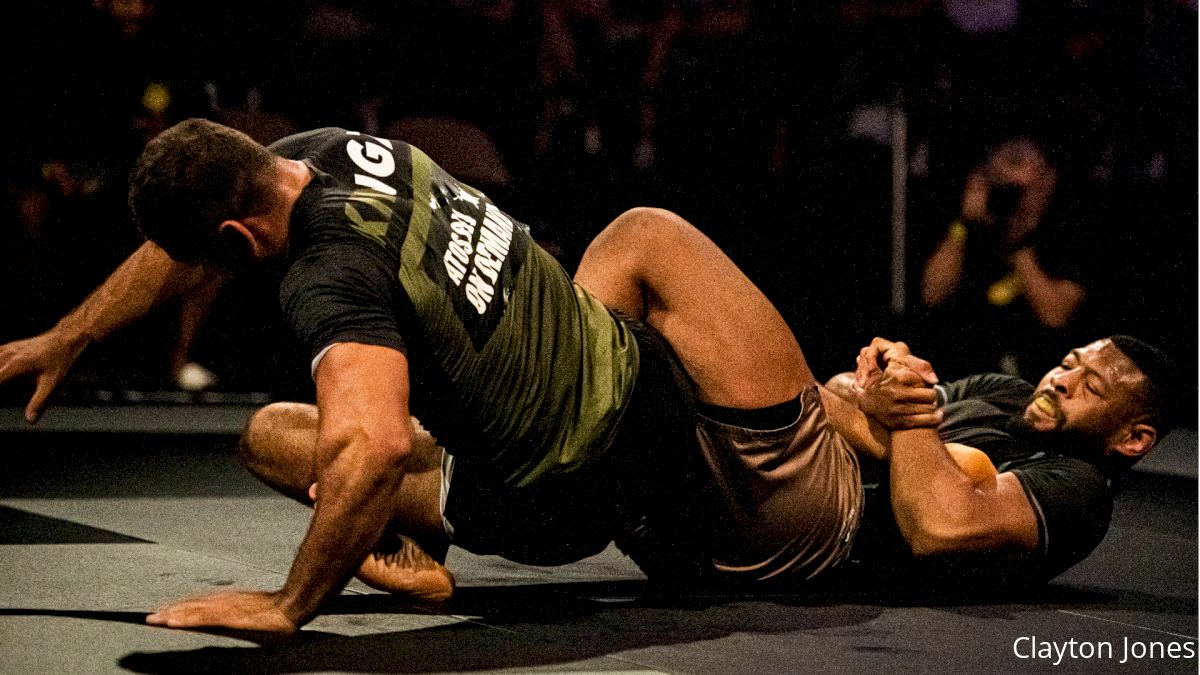 According to the oddsmakers, Tim Spriggs was the largest underdog to win the WNO Championship heavyweight division. That makes his incredible success in the heavyweight tournament, and in the heavyweight final so incredible.
Spriggs hit his first career heel hook in the quarterfinals against Haisam Rida, and followed it up in the final with a second heel hook against the favorite to win the division, Kaynan Duarte.
Spriggs earned $2,000 in submission bonus from BUBS Naturals on the weekend, adding to the $30,000 prize money for first place in the heavyweight division.
Watch: Tim Spriggs vs Kaynan Duarte
Unlock this video, live events, and more with a subscription! Get Started

Already a subscriber? Log In



In total, BUBS Naturals paid out $25,000 in submission bonuses. 47% of the matches at the WNO Championship ended in submission.
Here are all of the submissions which received $1,00 bonuses from BUBS Naturals.
| | | | |
| --- | --- | --- | --- |
| Winner | Loser | Method | Time |
| Tex Johnson | Orlando Sanchez | Disqualification (Slamming out of triangle submission) | 0:00:38 |
| Kade Ruotolo | Joshua Cisneros | Injury | 0:00:42 |
| Joshua Cisneros | Damien Anderson | Armbar | 0:01:51 |
| Jacob Couch | Roberto Jimenez | Inside Heel Hook | 0:01:54 |
| Micael Galvao | Jacob Couch | Armbar | 0:02:52 |
| Grace Gundrum | Jessa Khan | Twister | 0:06:18 |
| Tye Ruotolo | Johnny Tama | Darce | 0:07:37 |
| Jessa Khan | Jessie Crane | Inside Heel Hook | 0:08:52 |
| Ana Carolina Vieira | Amanda Loewen | Arm Triangle | 0:09:14 |
| Gabriel Sousa | Mikey Musumeci | North South Choke | 0:10:10 |
| Kade Ruotolo | Diego Oliveira | Darce | 0:13:29 |
| Tim Spriggs | Haisam Rida | Heel Hook | 0:14:05 |
| Tye Ruotolo | Dante Leon | Reverse Arm Triangle | 0:14:50 |
| Amanda Alequin | Jessa Khan | Toe Hold | 0:00:43 |
| Tammi Musumeci | Danielle Kelly | Twisting Arm Lock | 0:01:43 |
| Erin Harpe | Amanda Loewen | Kimura | 0:06:24 |
| Haisam Rida | Orlando Sanchez | RNC / Cross Face | 0:06:25 |
| Kade Ruotolo | Gabriel Sousa | Darce | 0:06:52 |
| Tim Spriggs | Kaynan Duarte | Inside Heel Hook | 0:07:21 |
| William Tackett | Dante Leon | Calf Slicer | 0:07:27 |
| Diego Oliveira | Joshua Cisneros | RNC | 0:07:34 |
| Jon Blank | Jacob Couch | Inverted Triangle | 0:07:50 |
| Danielle Kelly | Jessie Crane | Inside Heel Hook | 0:09:12 |
| Amanda Alequin | Alex Nguyen | Kneebar | 0:14:39 |
| Rafaela Guedes | Kendall Reusing | Guillotine | 0:18:55 |