FloGrappling WNO: The Return of Gordon Ryan
3 Submissions, 3 New Champs | WNO Recap, Stats & Facts
3 Submissions, 3 New Champs | WNO Recap, Stats & Facts
Three WNO champions were crowned at WNO on October 20. Read below for a full recap, as well as the most interesting stats & facts from the event.
Oct 22, 2021
by Corey Stockton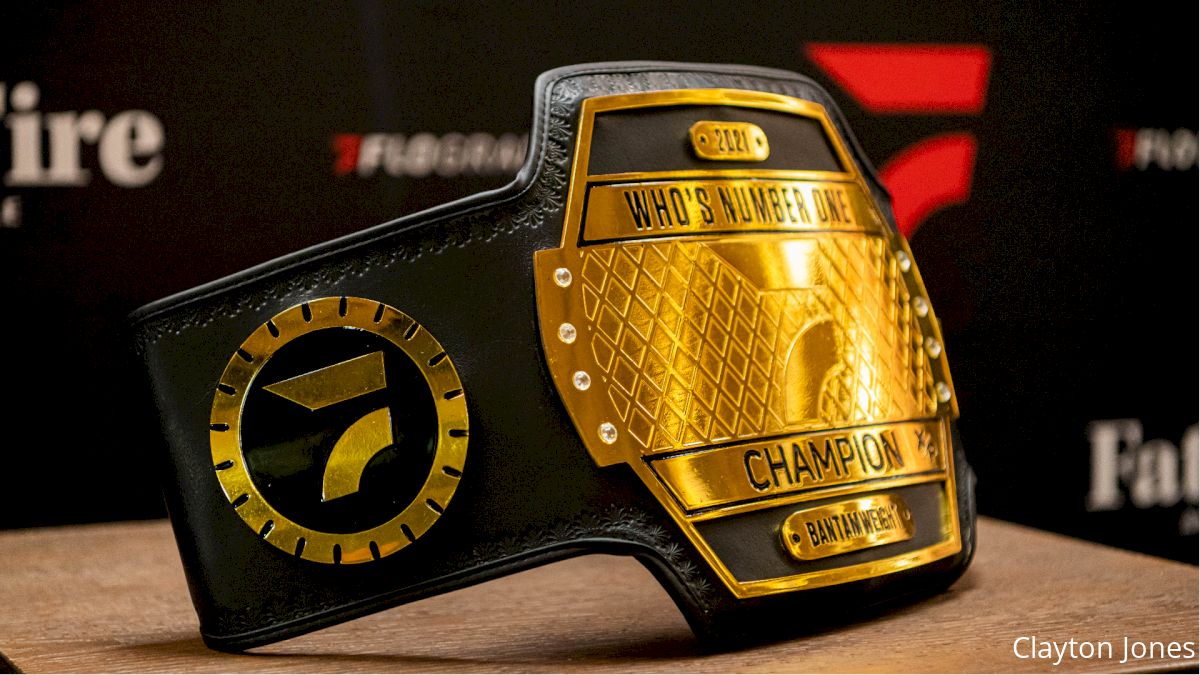 Beatriz Mesquita, Ffion Davies, and Mikey Musumeci became the newest WNO champions with their victories at WNO: The Return Of Gordon Ryan on Wednesday, October 20.
WNO's first ever midweek show created title holders in the female flyweight division, as well as the male and female bantamweight divisions.
Beatriz Mesquita is now the WNO Women's Bantamweight Champion, winning her WNO debut against Atos' Luiza Monteiro. Mesquita passed Monteiro's guard several times with explosive blitz passes. Monteiro attempted a heel hook in the final minute of the match, but the attack wasn't enough to overcome Mesquita's lead. Monteiro is now 0-2 on WNO.
Like Mesquita, Ffion Davies also won her WNO debut against a WNO veteran to earn her title. Davies captured the flyweight belt, out wrestling Nathalie Ribeiro in a unanimous decision victory. In her post fight interview, Davies anticipated that her first title defense will be against Bianca Basilio, who defeated Davies in the 2019 ADCC final. Basilio has not yet competed on the WNO mats.
Mikey Musumeci bounced back from his first-ever WNO loss last month, winning the WNO Bantamweight title with a 57-submission against Richard Alarcon. Mikey finished a heel hook using his head and neck, coining the submission the "Mikey Lock." That has caused backlash from many in the grappling community, who say that that technique has been around for years.
Controversy aside, the submission was Musumeci's fastest ever on the WNO mats. The bantamweight champ is now 4-1 on WNO with three submission victories.
Levi-Jones Leary won his WNO debut against veteran Oliver Taza, taking Taza's back with a berimbolo early in the match, and fending off each of Taza's attacks and pass attempts for the rest of the match. Jones-Leary scored a final sweep in the closing minute of the match, sealing his advantage. Jones-Leary has called for a shot at the vacant WNO welterweight title.
In a special exhibition match, Gordon Ryan caught four submissions over the UFC welterweight Philip Rowe. Ryan allowed Rowe the opportunity to attempt several attacks, but Rowe did not complete a submission in the 15-minute match.
Earlier in the WNO prelims:
Stats & Facts
Mikey Musumeci's 57-second leg lock is now the sixth fastest sub in WNO history.

Mikey is now tied with Craig Jones for third highest submission rate (75%) among athletes with three or more WNO matches.

Pedigo Submission Fighting was the only team with multiple athletes on this card. Both Pedigo athletes — Musumeci and Couch — earned submission victories.

43% of the seven matches at this WNO ended via submission. That's on par with the WNO average, 44.5%.

The submissions were spread evenly by type: there was one arm lock, one leg lock and one choke.

Veteranship appeared to be a non-factor at this event. Eight athletes made their WNO debuts at this event. They went 4-4. The six WNO veterans went 3-3. Only one match included two WNO newcomers: Brianna Ste-Marie vs Bri Robertson.

Ste-Marie vs Robinson was the first ever WNO match in the women's 125 lb division. Ffion Davies vs Nathalie Ribeiro, a title match, was the second.

Ffion Davies became the first European-born champion in the history of WNO.

WNO: The Return of Gordon Ryan, was the most internationally diverse of any WNO card in history, featuring athletes from the US, Brazil, Canada, Australia and Wales.