2021 Raw Grappling #1
Hulk, Gaudio, Wardzinski & More At Raw Grappling On November 14
Hulk, Gaudio, Wardzinski & More At Raw Grappling On November 14
Watch Rafael Lovato Jr, Lucas "Hulk" Barbosa, Patrick Guadio, Josh Hinger and more at Raw Grappling Championships on Sunday, Nov 14.
Nov 11, 2021
by Corey Stockton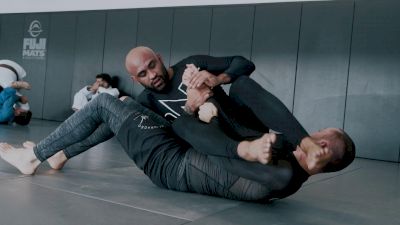 With two no-gi superfights featuring high caliber talent, and an eight-man bracket including multiple ADCC medalists, Raw Grappling Championships is sure to deliver.
The UK-based event will stream live on FloGrappling on Sunday, November 14 at 5 a.m. ET, beginning with blue belt and purple belt eight-man tournaments. But the main attraction is a pro bracket, which will include Patrick Gaudio, Yuri Simoes and Josh Hinger alongside some of Britain's best grapplers:
Thomas Bracher

Bradley Hill

Steven Hill

Taylor Pearlman

Jed Hue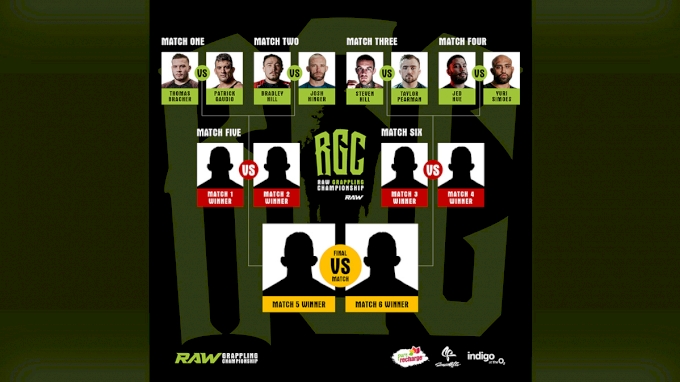 All seven matches in the tournament are scheduled for 12-minute rounds in a submission only format.
---
Two black belt superfights will round out the show, as Rafael Lovato Jr. will take on Poland's Adam Wardzinski, and Lucas "Hulk" Barbosa will face "The Polish Powerhouse," Gerard Labinski.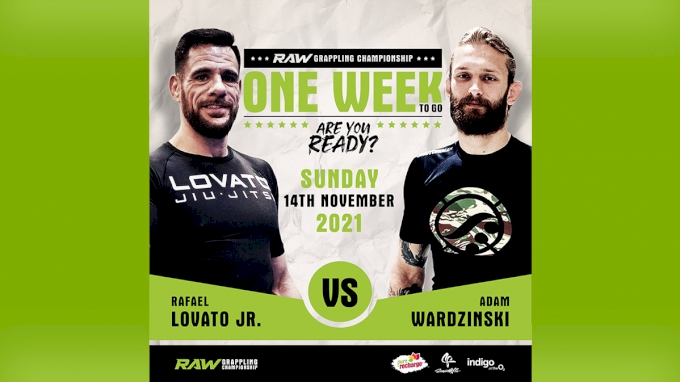 Lovato is a legend of the sport, and he's continued to perform at the highest level in 2021. He's 11-2 this year with eight submission victories, and he relies on a fundamental, efficient style of jiu-jitsu. That makes him a perfect matchup for the butterfly guard master, Wardzinski. Like Lovato, Wardzinski has a high win rate, and an equally high submission percentage in 2021. He's 12-3 with nine submissions.
Wardzinski relies heavily on his old school butterfly guard, but he often introduces new twists to the traditional position. That should create an intriguing matchup with Lovato, who is as fundamentally sound as any grappler on the planet.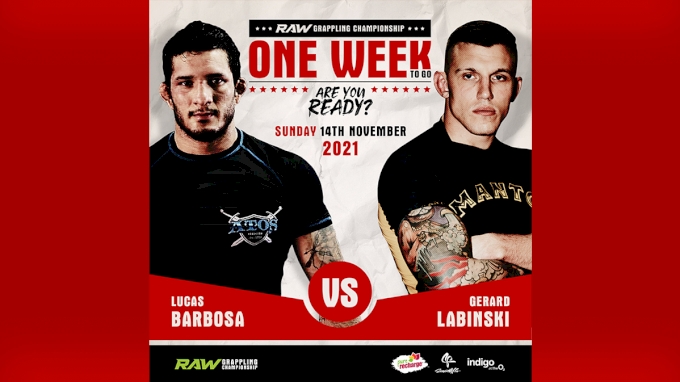 Gerard Labinski has been absent from competition so far in 2021, but he's earned a reputation as a powerful, explosive grappler. His style will offer a suitable pair for Lucas Barbosa, who's established a reputation as a bruiser, with a control oriented style and a newfound thirst for finishes.
Hulk is on a six match winstrak, contributing to his 15-3 record on the year. And he's won by submission in each of his last three matches, answering for earlier criticism of his low finishing rate.
Watch Raw Grappling Championships on FloGrappling this Sunday at 5 a.m. ET, or watch the replays anytime on demand.