2021 Abu Dhabi World Professional Jiu-Jitsu Championship
Purple Belt Joao Ribeiro The Only US Gold Medalist At 2021 ADWPJJC
Purple Belt Joao Ribeiro The Only US Gold Medalist At 2021 ADWPJJC
Brazilians have dominated the ADWPJJC podium during the event's tenure. Across all belts, only 11 non-Brazilians took gold in 2021, including one American.
Nov 20, 2021
by Corey Stockton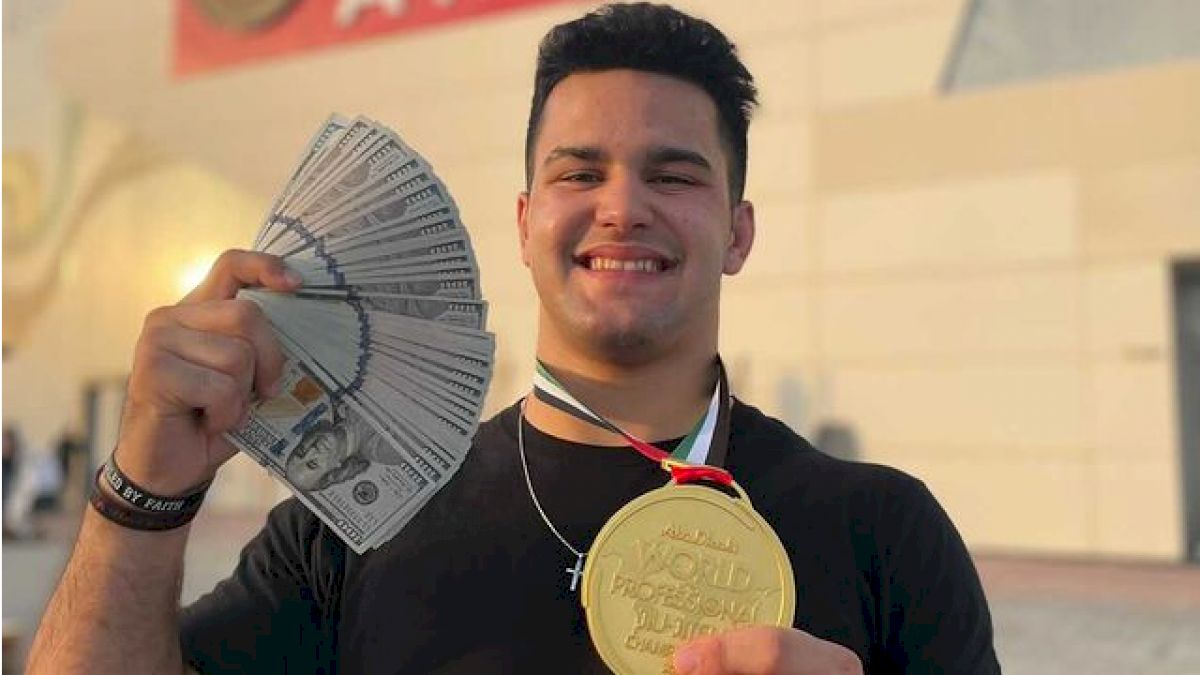 Purple belt Joao Ribeiro was the only US representative to take first place in any adult division of this year's 13th edition of the Abu Dhabi World Pro Jiu-Jitsu Championships. The 120 kg champion of GF Team, Ribeiro won five matches — including two submission victories — on his road to gold.
Across all belt levels, the World Pro crowned 43 champions this year. Ribeiro was one of just 11 champions to represent a country other than Brazil. Brazilian athletes accounted for 32 of the 43 overall champions.
The championship disparity was most pronounced in the black belt ranks, where 11 of the 12 champions represented Brazil. Pablo Lavaselli, of Argentina was the only non-Brazilian black belt champion in the tournament. Earlier this year, in the belated 2020 ADWPJJC, Lavaselli became the first Argentine to take gold at World Pro. He is one of just three non-Brazilian athletes to hold multiple black belt World Pro titles.
Brazilian athletes have had an incredible foothold on the World Pro black belt divisions throughout the event's tenure.
In the 13-year history of the ADWPJJC, there have only been 13 black belt adult champions representing countries other than Brazil.
2020 was one of only three years in World Pro history where more than one non-Brazilian black belt reached the top of a podium. Lavaselli and Adam Wardzinski each earned gold in the 2020 edition of the tournament; Angelica Galvao and Espen Mathiesen both got there in 2018; and 2017 stands alone as the only year in which three non-Brazilian black belts achieved gold. They were: Gianni Grippo, Mikey Musumeci and [p;Mackenzie] Dern, all representing the US.
No US representative has won an adult black belt division since 2018, when Angelica Galvao won the brown/black 90 kg division.
Among non-Brazilians, only Lavaselli and Dern have won back to back gold medals at World Pro; Lavaselli, Dern and Grippo are the only non-Brazilian athletes in the history of World Pro to have won multiple medals.
Non-Brazilian black belt winners in World Pro history