2021 World Jiu-Jitsu IBJJF Championship
Mikey Musumeci Registered For 2021 Worlds
Mikey Musumeci Registered For 2021 Worlds
The most successful American in the history of the IBJJF World Championships will take a crack at a fourth world title.
Nov 24, 2021
by Corey Stockton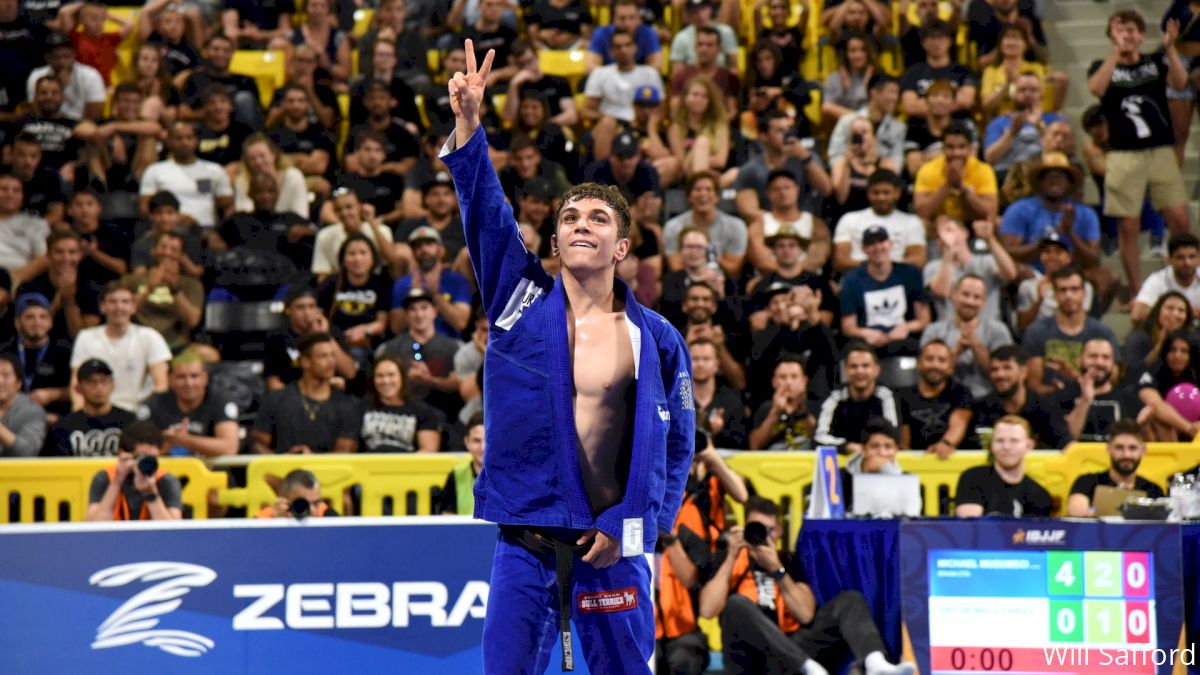 Three-time IBJJF World Champion Mikey Musumeci has registered to compete in the upcoming World Championships in the roosterweight division.
Musumeci who won two titles at light featherweight before dropping to roosterweight to collect his third, has not competed in the gi at all in 2021. Throughout this year, he's been focused on no-gi competition such as Who's Number One. He's 5-1 in no-gi matches in 2021.
Musumeci's last gi competition was in October 2020 at the IBJJF Foley Open in Alabama, while his last major competition was earlier that month at Pans. There, Musumeci competed at heavyweight and lost in the first round.
Musumeci is the most successful American in the history of the World Championships. He's the only American to have won multiple world titles. He'll be looking for his fourth in the roosterweight division this year. Currently, 11 other athletes are registered there including ten-time World Champion Bruno Malfacine.
Worlds will be Musumeci's first time representing his new team, Pedigo Submission Fighting, on the IBJJF circuit.