2021 World Jiu-Jitsu IBJJF Championship
Who Will Win: Roosterweight
Who Will Win: Roosterweight
Hollywood Mike breaks down and gives predictions for the black belt roosterweight division at IBJJF Worlds!
Dec 7, 2021
by Michael Sears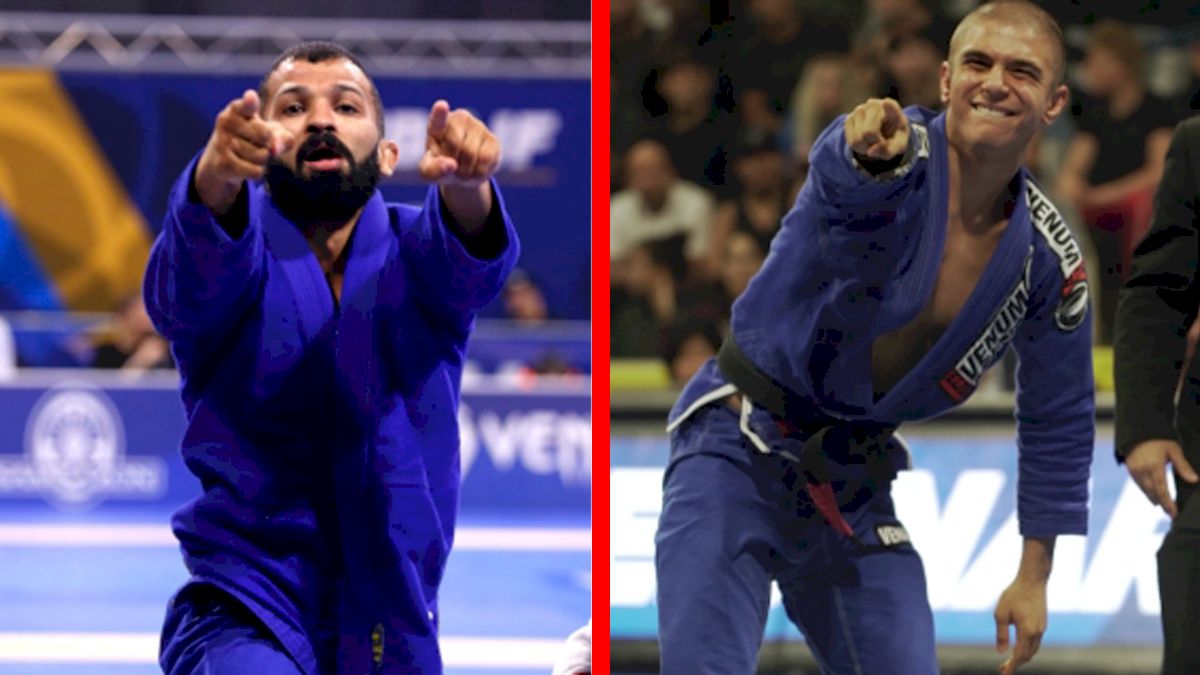 The IBJJF World Championship returns for the first time since 2019, and jiu-jitsu fans are salivating at the opportunity to finally get to see the best gi competitors in the world meet in California again. There are some crazy divisions at black belt, I'll select a few and pick my favorites to win the division.
I've consulted with old wise men, ran the numbers through my jiu-jitsu algorithm and watched literally millions of hours of video to come to the conclusions stated in this article. These are rock solid facts and I won't hear any argument otherwise. God bless you all. I'm gonna start with black belt roosterweight: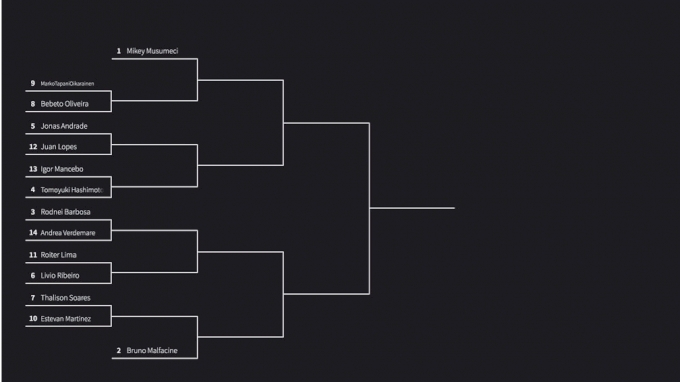 Mikey vs Bruno 2?
First off, those seeds aren't quite accurate, as the IBJJF needs to adjust seeding based on splitting up teams. Here are the actual seeds -
1: Mikey Musumeci (Pedigo Submission Fighting)
2: Bruno Malfacine (Alliance)
3: Rodnei Barbosa (Qatar BJJ)
4: Tomoyuki Hashimoto (Brasa CTA)
5: Livio Ribeiro (Ares BJJ)
6: Jonas Andrade (PSPLB Cicero Costha)
7: Thalison Soares (PSPLB Cicero Costha)
8: Carlos "Bebeto" Oliveira (GF Team)
9: Roiter Lima (Gracie Barra)
10: Juan Lopes (Carlson Gracie)
11: Estevan Martinez (ZR Team)
12: Marko Tapani Oikarainen (Hilti BJJ Turku)
13: Andrea Verdermare (Flow)
14: Igor Gabriel Mancebo (Renato Tavares Association)
It is worth nothing that the top two seeds, Mikey Musumeci and Bruno Malfacine, have no matches on Saturday and will essentially have day before weigh ins for their first match on Sunday. This is obviously a big advantage as they will not have to compete immediately after weighing in and have a day to rehydrate. Whatever, if anyone has earned that it is Mikey and Bruno.
Top seeds should all roll in the first round, setting up quarters for Sunday morning that look like this:
Tomoyuki Hashimoto vs Jonas Andrade
Bebeto Oliveira vs Mikey Musumeci
Rodnei Barbosa vs Livio Ribeiro
Bruno Malfacine vs Thalison Soares
Best First Round Match: Thalison Soares vs Estevan Martinez. Little Miyao vs the Giant Slayer. This match is guaranteed to be wild, but I think in the end Thalison's technique will be too much for Estevan and neutralize his scrambles.
Best Potential Quarter: Easy. Bruno Malfacine vs Thalison Soares. A rematch of their quarterfinal at Euros 2019, in which the rookie Thalison defeated the ten time world champ Bruno in Portugal. I think Thalison edges out Bruno again here, robbing the fans of the Mikey/Bruno sequel that we're all dying to see.
Final: Mikey Musumeci vs Thalison Soares. I think Mikey stomps his way through his side to meet Thalison in the final. Mikey's experience and skill are just too much for Thalison at this point. I predict at some point Mikey has Thalison in a brutal ankle lock which Thalison refuses to tap to. Gonna get a little crazy with this prediction, Mikey passes the guard to win 5-2.
Podium:
1 - Mikey Musumeci
2 - Thalison Soares
3 - Livio RIbeiro
3 - Jonas Andrade
---
Watch The 2021 IBJJF World Jiu-Jitsu Championship Live On Demand On FloGrappling