2022 European Jiu-Jitsu IBJJF Championship
3 Brazilian Heavy Hitters Could Storm The IBJJF Euros Super Heavy Division
3 Brazilian Heavy Hitters Could Storm The IBJJF Euros Super Heavy Division
European super heavyweights will be hopeful to capture a title at the IBJJF Euros, but these three Brazilian powerhouses could stand in their way.
Feb 1, 2022
by Corey Stockton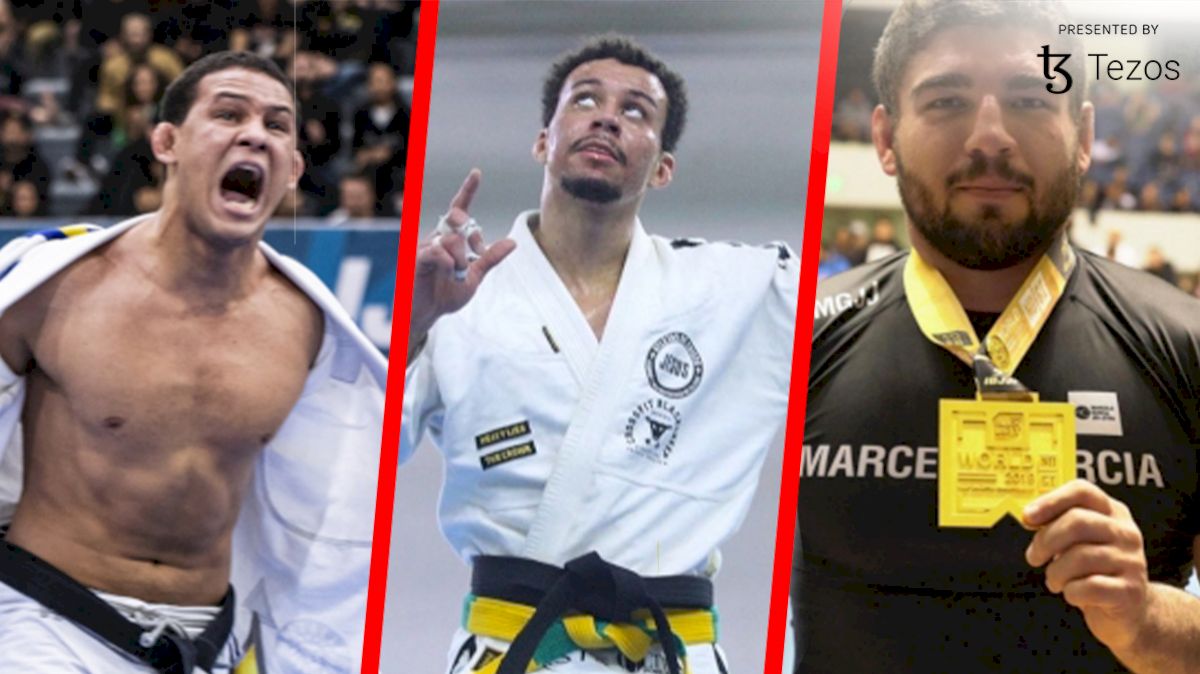 Three Brazilian standouts will leap across the pond to compete at the 2022 IBJJF European Championships this month in the super heavyweight division.
Amid a field of European nationals currently registered in the 11-man super heavyweight division, are three Brazilian favorites looking to upset the hometown heroes in Rome. Fellipe Andrew, Erich Munis and Vinicius 'Trator' Ferreira will all be looking to steal the show at Euros.
Andrew has been exceptional at Europeans in the last two editions. He won his debut there in 2019, submitting all three of his opponents in the super heavyweight division. And he returned in 2020 fired up for double gold. He was unstoppable up until the division final, where he lost to Patrick Gaudio via kneebar. But he rebounded dramatically in the open weight final, securing the first-ever gi submission over Keenan Cornelius, landing a perfectly timed triangle.
Watch: Fellipe Andrew Submits Keenan Cornelius | 2020 IBJJF Euros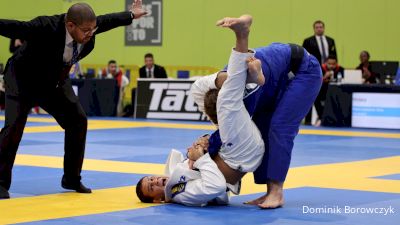 A third straight win at Euros would be a huge mark on Andrew's record, especially as he will likely have to get through the reigning IBJJF super heavyweight world champion, Erich Munis, to achieve it.
Munis had an incredible rookie year at black belt, amassing 35 victories and only two losses. He punctuated his year at Worlds, where he defeated the far and away favorite, Felipe Pena, in the semis before edging out Felipe Andrew in the final. Munis should be the top seed in the super heavyweight division at Euros, and will have a target on his back, especially from Fellipe Andrew, who will want to redeem his most recent loss.
Like Fellipe Andrew, Erich Munis has a track record of success at Euros. He, too, won in 2019 and in 2020. But while Andrew was collecting gold medals at the black belt ranks, Munis won his division at purple and brown belt over the last two editions of the Europeans.
The third Brazilian athlete slated to compete at Euros may be considered a dark horse in this division. Trator has not competed in a gi major since 2019 Worlds. There, he made it to the heavyweight semifinals, where he was disqualified against Leandro Lo. That same year, he encountered Fellipe Andrew in the absolute semis and lost via decision.
Still, if Trator can muster up the skill he demonstrated in his 2019 season, he could be a threat to anyone in the division. That year, he won the Brasileiros, his greatest gi title to date.
European competitors like Eric Bergmann of Germany and Perttu Tepponen of Finland will be hungry to collect a major IBJJF title on home soil. But with these decorated athletes standing in their way, they will have their work cut out for them.