Tezos WNO: Gordon Ryan vs Jacob Couch
Grappling Bulletin: The Long-Awaited Return of Nicky Ryan
Grappling Bulletin: The Long-Awaited Return of Nicky Ryan
Nicky Ryan will soon return to the mats at Tezos WNO: Musumeci vs Martinez. So much has changed since his last match, what can we expect?
Feb 28, 2022
by Hywel Teague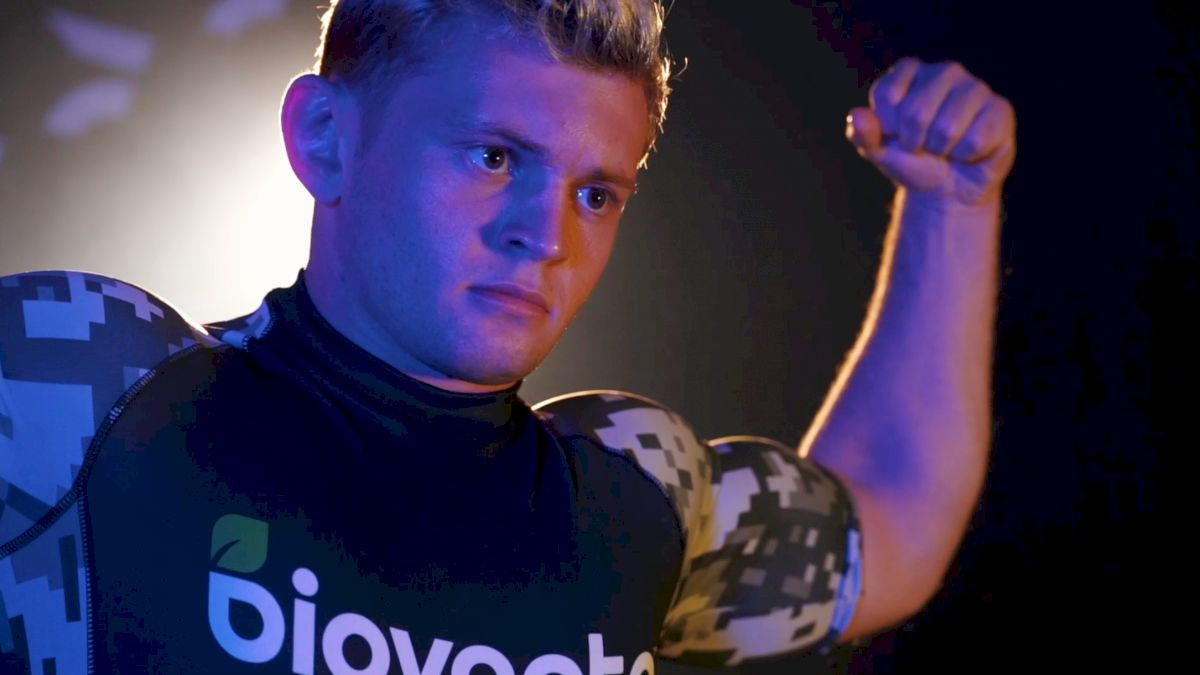 251 days. That's how long it will be from the time Nicky Ryan last stepped on the mat to compete until his upcoming match with Jacob Couch on March 25.
It's hard to believe that Nicky Ryan's last match was all the way back on July 17 of 2021. Astute fans will remember that Ryan injured his knee in an ADCC-rules match against Dante Leon.
The injury and enforced time off hit the brakes on Ryan's professional career, which was moving along nicely in the first half of 2021. He notched up wins against PJ March, Gabriel Almeida and Dante Leon in the space of four months before an unexpected and unwanted eight-month break.
---
Don't forget to watch the Grappling Bulletin podcast, every Monday at 3:30pm ET. Watch it on FloGrappling.com or the app, or catch it LIVE on YouTube or Facebook.
---
Ryan will return to action on March 25 when he faces Jacob Couch (aka the Hillbilly Hammer), and a lot has changed since we last saw him compete. Let's look at what that means.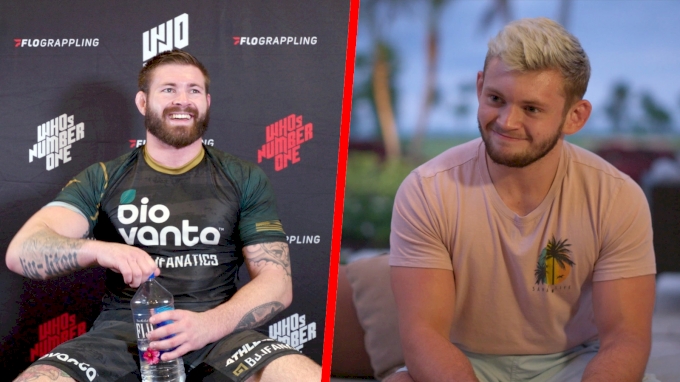 1. He's no longer training with John Danaher or his brother Gordon Ryan
This will be Nicky's first match without John Danaher in his corner. A founding member of the B-Team, Nicky Ryan was one of the big names to depart the Danaher Death Squad and this will be his first match representing his new team.
Now that he no longer has John coaching him, the question is who will be in Nicky's corner? He has proved to be an excellent coach himself, as we saw at the No-Gi World Championships when he coached Isaak Michell to gold, but how will he fare without the guidance of his long-time teacher and coach?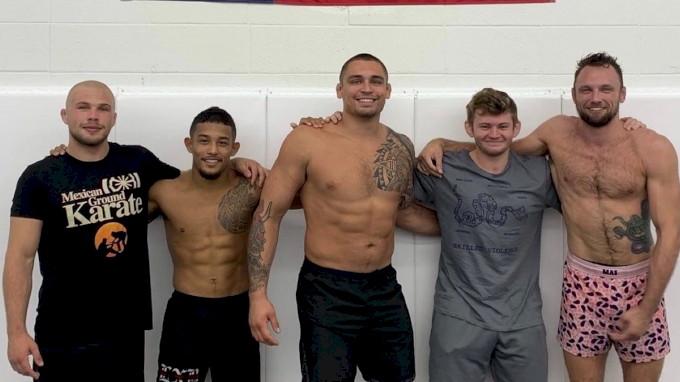 2. He now lives in Austin, TX
Nicky Ryan was one of the many who made the exodus out of New York / New Jersey and settled briefly in Puerto Rico, as we documented. He spent his recovery in Florida with his mother before calling Texas home, and has since settled into his new life in the Lone Star State.
B-Team is one of the most popular gyms in Austin and he trains with high-caliber grapplers such as Craig Jones, Nick Rodriguez, Ethan Crelinsten, Isaak Michell and many more. I've been told that they get hundreds of visitors every month, and the average training session (which is by application only) can run anywhere from 30-50 people strong. It's a high-level room full of motivated competitors, meaning Ryan has plenty of people to push him as he prepares for his return.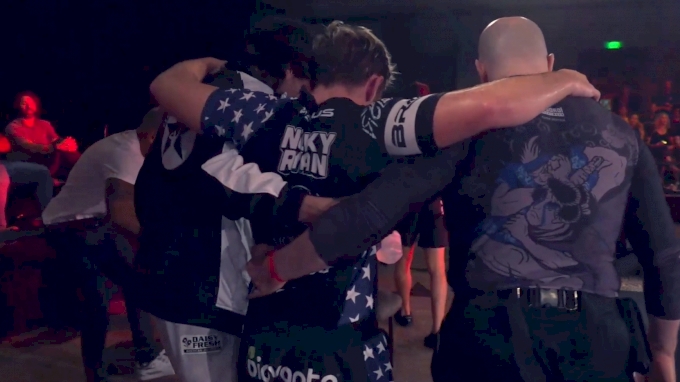 3. Is his knee 100%?
So much of Nicky Ryan's game is built around leg locks and wrestling up, and he injured his knee during a wrestling exchange with Dante Leon. It's unlikely his knee would be an issue should he find himself in a leg lock shootout with Couch, but a wrestling scramble could be a different matter.
There are many videos floating around on YouTube and Instagram of Ryan training at B-Team or 10th Planet Austin, and from what we've seen it doesn't seem to be holding him back, although competition intensity is a different animal. We'll find out for sure on March 25.
---
Grappling News Round-Up
Read on for a quick breakdown of the major new stories from around the world of jiu-jitsu and grappling.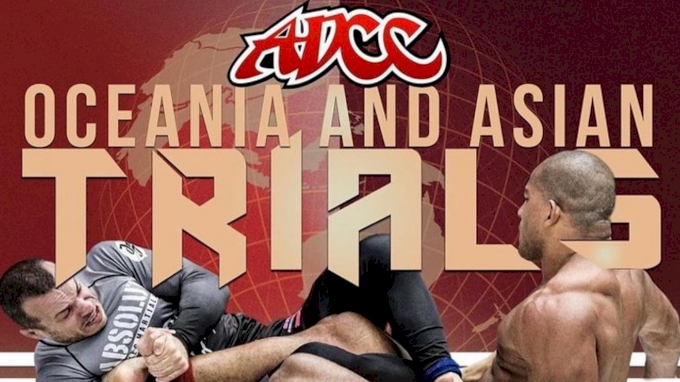 ADCC Asia and Oceania Trials on, off, on again
European champ Samantha Cook diagnosed with lymphoma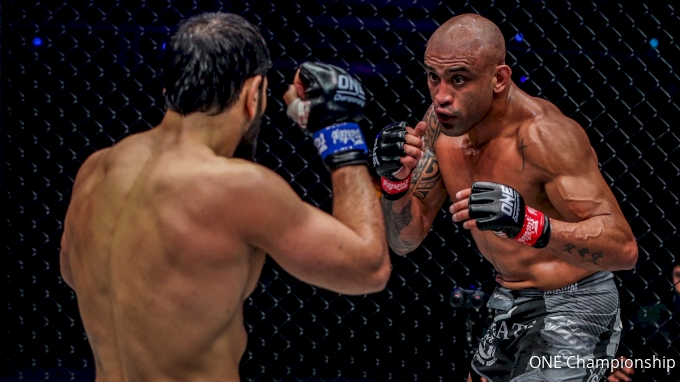 Yuri Simoes suffers controversial loss in MMA fight
---
Quick Hits
The 2022 IBJJF Masters World Championships has a date– it will be held in Las Vegas on September 1-3. Registration is open now, meaning all you over 30s get plenty of notice for your annual trip to Vegas!
Two-time WNO veteran Brianna Ste-Marie had a marathon submission-only, no time-limit match last week and it clocked in at a whopping two hours and 45 minutes. set-Marie was able to win via triangle choke against Hannah Sharp on Washington Submission Series
The International Judo Federation suspended Russian president Vladimir Putin as Honorary President and Ambassador of the International Judo Federation. That'll teach him.
EUG Promotions has postponed their 180lb black belt grand prix, originally scheduled for March 19. We'll let you know when they announce the new date.
Victor Silverio has become the latest big name from the world of BJJ to transition to MMA. Silverio, who trains jiu-jitsu with Romulo Barrel at Gracie Barra Northridge and MMA with Rafael Cordeiro of Kings MMA, has signed a contract with Cage Fury. He is 1-0 as an amateur and says he will fight "a few times" this year.
Kieran Kichuk earned the final spot in the eight-man Emerald City Invitational 155 lb tournament on March 12 with a successful five-win performance at Sunday's qualifier hosted by Finishers Submission Only. Kichuk scored a 31-second triangle victory over Jordan Holly in the final, earning the $1,000 prize, and a shot at $10,000 in March. Kichuk rounds off the star-studded eight man bracket at Emerald City Invitational, which also includes:
---
Upcoming events on FloGrappling