Tezos WNO: Gordon Ryan vs Jacob Couch
Gordon Ryan Is Back vs Jacob Couch In New Tezos WNO Main Event On March 25
Gordon Ryan Is Back vs Jacob Couch In New Tezos WNO Main Event On March 25
Gordon Ryan (4-0) will fill in for Nicky Ryan to face Jacob Couch (4-3) in the new Tezos WNO main event on March 25, a 30-minute heavyweight match.
Mar 16, 2022
by Corey Stockton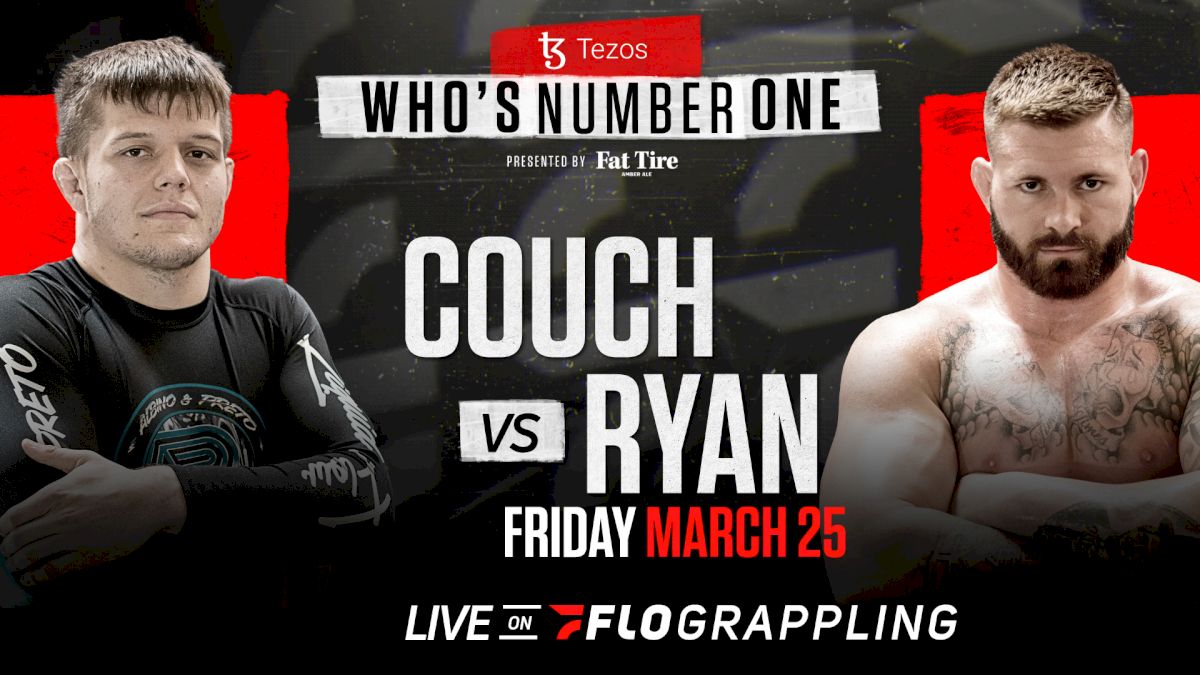 There's a new main event for Tezos Who's Number One on March 25 presented by Fat Tire.
Gordon Ryan will fill in for his injured brother, Nicky Ryan against Pedigo Submission Fighting's Hillbilly Hammer, Jacob Couch. That match — originally scheduled for 15 minutes in the 185 lb division — will now be a heavyweight match with a 30-minute time limit.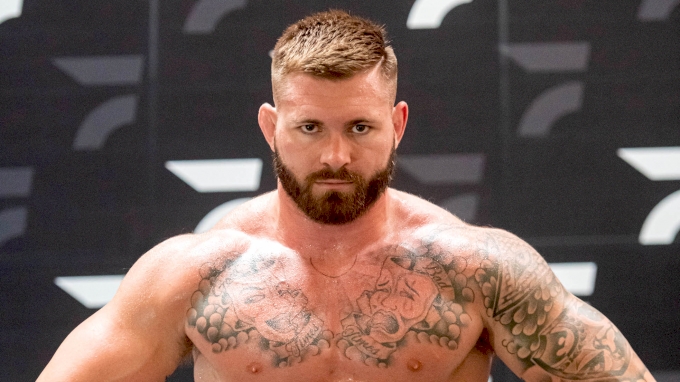 Gordon Ryan will return to official competition for the first time in almost exactly a year at Tezos WNO: Gordon Ryan vs Jacob Couch, presented by Fat Tire. His last match was 364 days prior, when he defeated Vagner Rocha via triangle. Each of his previous matches have been scheduled for 30 minutes, and he's amassed nearly an hour of fight time in his four bouts.
Jacob Couch, on the other hand, was the most active Tezos WNO athlete in all of 2021. He had six matches and went .500 on the year. Couch is now 4-3 on Tezos WNO after a decisive victory over David Garmo in January, and now has a 75% submission rate on the stage.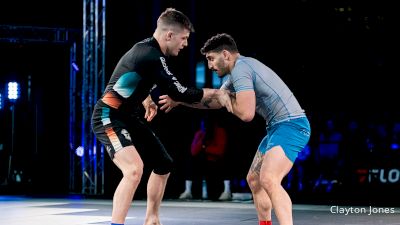 Unlock this video, live events, and more with a subscription!
Get Started
Already a subscriber? Log In
The match against Gordon Ryan will be Couch's biggest challenge to date. Ryan is a three-time ADCC champion, and the reigning ADCC absolute champion. For Gordon Ryan, the match against Couch could mark the commencement of his preparation for ADCC 2022, where he is slated to compete in the over 99 kg division, and to face Andre Galvao in what is expected to be the biggest superfight in the history of the ADCC.
This will be Gordon Ryan's first time officially representing his New Wave Jiu-Jitsu team in competition.
Gordon Ryan is 4-0 on Tezos WNO with four submission victories. He had two matches in 2020 on the Tezos WNO mats, and two more matches in 2021.
Gordon Ryan and Jacob Couch are now the main event; the grudge match between Mikey Musumeci and Geo Martinez will be the co-main, and Micael Galvao vs Dante Leon will be third from the top of the card.
---
About Tezos WNO: Gordon Ryan vs Jacob Couch Presented By Fat Tire
Tezos Who's Number One: Gordon Ryan vs Jacob Couch, presented by Fat Tire, will take place in Dallas, TX on Friday, March 25. Tickets are one sale now to watch the event live in person. Or, watch it live on FloGrappling and the FloSports App. the event will begin at 8 p.m. ET. Three prelims will begin the card, and will be streamed live on YouTube and Facebook. Followed by the main card. The undercard will be announced throughout this week.
The press conference will be streamed live on YouTube, Facebook and FloGrappling at 5:30 p.m. ET on Thursday, January 20. Also on Thursday, FloGrappling will host a seminar featuring Heath Pedigo and te Pedigo Submission Fighting team in Dallas. Tickets to the seminar are available here.