Tezos WNO: Gordon Ryan vs Jacob Couch
The Mike vs Geo Rivalry Explained
The Mike vs Geo Rivalry Explained
Mikey Musumeci & Geo Martinez are set to rematch on Tezos WNO on March 25. They've been trading barbs for the last 8 months as the rivalry has developed.
Mar 20, 2022
by Corey Stockton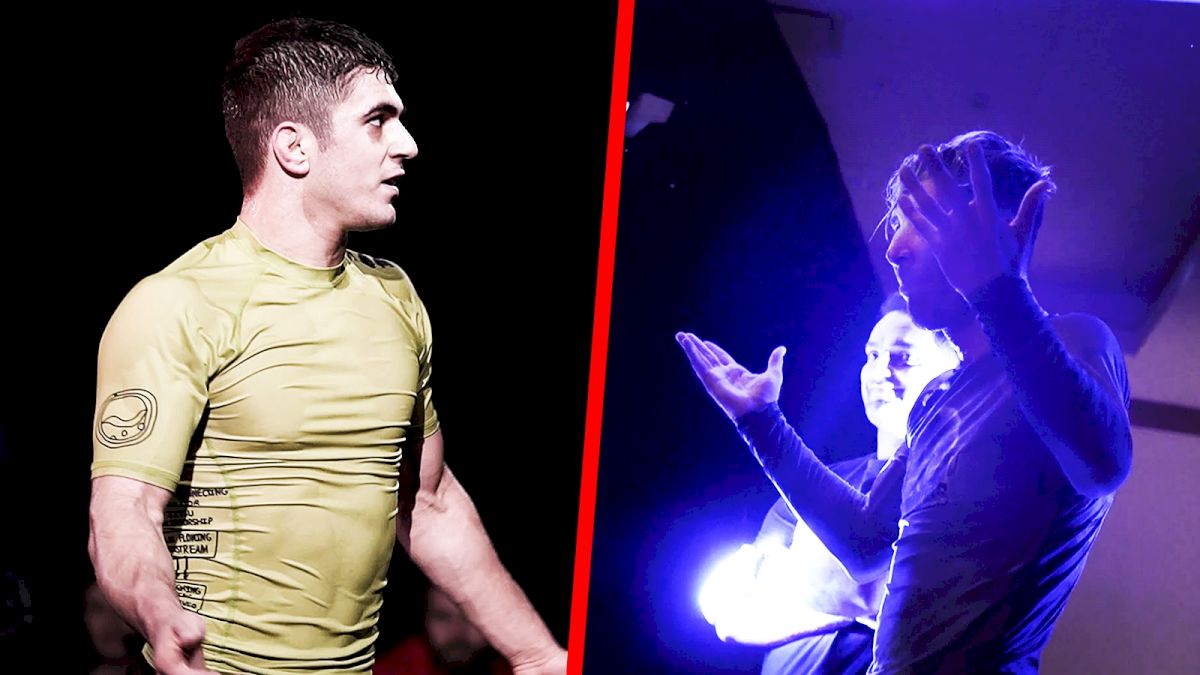 Mikey Musumeci and Geo Martinez are slated to face off for the second time in the co-main event of Tezos WNO: Gordon Ryan vs Jacob Couch presented by Fat Tire. Their rivalry has been steadily growing since last June, when the first match was announced. From subtle jabs to heated commentary, this is how one of grappling's biggest feuds came to be.
---
Mikey Musumeci had only recently returned to no-gi competition when he first encountered the unique style of Geo Martinez. After winning an IBJJF No-Gi World Championship in December 2016, Musumeci had spent the next four years of his black belt career focusing entirely on gi competition, where he racked up additional world titles.
But after returning to no-gi competition for his debut on WNO on March 26, 2021, Musumeci shifted his attention, interested in continuing to pursue no-gi matches. He submitted Marcelo Cohen in March, tapped Lucas Pinheiro with a heel hook in April, and beat Junny Ocasio via decision in May.
In July, he would move up to 145 lbs to compete for the first time in the ADCC rule set at FloGrappling's Road To ADCC. His opponent: a three time ADCC veteran, one time ADCC North American Trials winner, and the then-ranked no.1 featherweight in the world, Geo Martinez.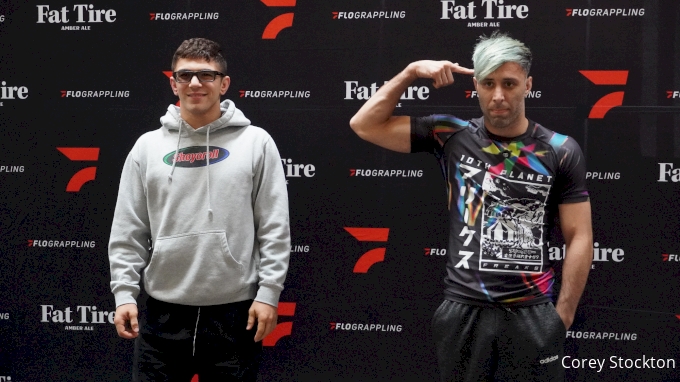 While Musumeci had shown a flair for submission skills against noteworthy opponents in his first three WNO matches, he would face his toughest test in Martinez, who had recently defeated Ocasio and Paulo Miyao. Martinez had been competing exclusively in no-gi against some of the biggest names in the lightweight categories since before Musumeci was a black belt.
When the match was officially announced, Martinez' credentials earned the praise of Mususmeci, but Martinez took an opportunity to take an early shot at Musumeci, posting in the WNO Discord that he was "ready to take out the golden boy."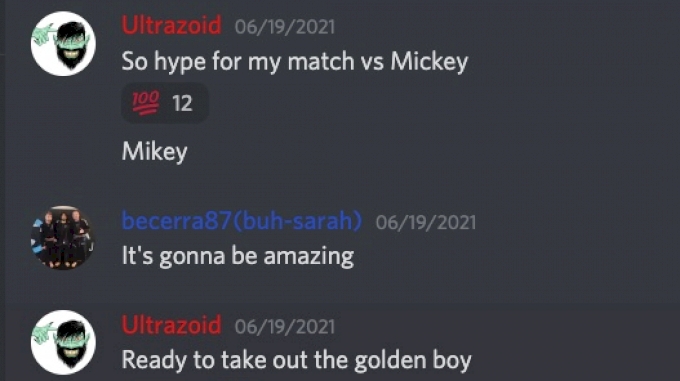 Martinez, doubled down in later posts and interviews, expressing that he had no intentions of being friendly with Musumeci before the match.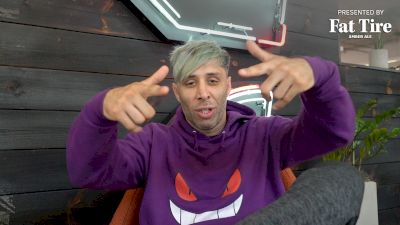 Martinez seemed to maintain that energy during the match. After scoring an early takedown, Martinez was tasked with surviving a deep armbar threat, and several tight leg locks. A notoriously flexible competitor, Martinez ate Musumeci's best limb attacks, and challenged Musumeci during the match to take his best shot at breaking the limb.
Full match: Mikey Musumeci vs Geo Martinez | FloGrappling's Road to ADCC
Unlock this video, live events, and more with a subscription!
Get Started
Already a subscriber? Log In
Musumeci ultimately secured Martinez' back, earning the go-ahead points and the victory, but the battle wasn't over after the match, as the two athletes continued to banter before the hand raise.
In his post fight interview, Musumeci took exception to Martinez' barbs, calling him "a low class person," and saying that he didn't deserve to be considered a black belt due to his attitude.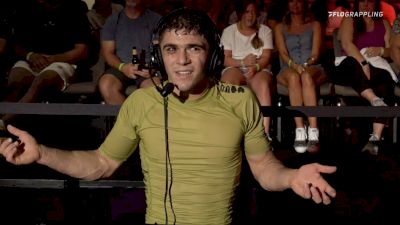 The rematch seemed bound to happen at the WNO Championship in the 155 lb division, as Musumeci and Martinez were on the same side of the bracket, and would only have to get through one match each in order to square off again.
Musumeci called into the WNO Podcast before the event, and expressed that he had been developing his breaking mechanics as a result of Martinez' chirps in the first match, saying that he had honed his skills to submit Martinez in a rematch.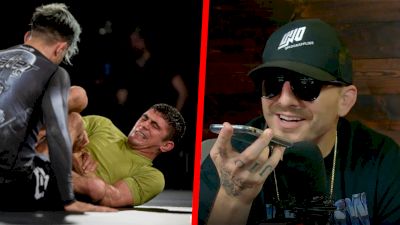 Martinez called into the next episode to respond, saying he felt that Musumeci was showing his true colors in his emotional response to Martinez' trash talk.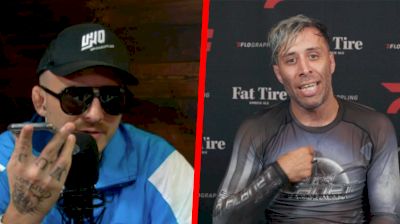 The rematch fell apart at the WNO Championship, as both Musumeci and Martinez lost their first round matches.
But the score was bound to be settled, and this time, it's for the Tezos WNO bantamweight title.
Musumeci, the reigning champion at 135 lbs, has amassed two more victories on the Tezos WNO mat since his encounter with Martinez, including a submission victory by his trademark "Mikey Lock." It's the ultimate grudge match between these rivals, as Musumeci will be desperate to submit his opponent, and Martinez will be tasked with bouncing back after losing a mostly one-sided match.
The quips haven't stopped between the competitors, as Martinez has consistently pointed to Musumeci's outbursts as a sign of mental weakness, while Musumeci has posited that his opposing personality "triggers" Martinez.