Tezos WNO: Gordon Ryan vs Jacob Couch
Grappling Bulletin: Facing Gordon Ryan is Jacob Couch's Rocky Moment
Grappling Bulletin: Facing Gordon Ryan is Jacob Couch's Rocky Moment
Gordon Ryan returns, the Musumecis unfortunately have to withdraw from WNO, and a rivalry unlike any other is developing in the middleweight division.
Mar 21, 2022
by Hywel Teague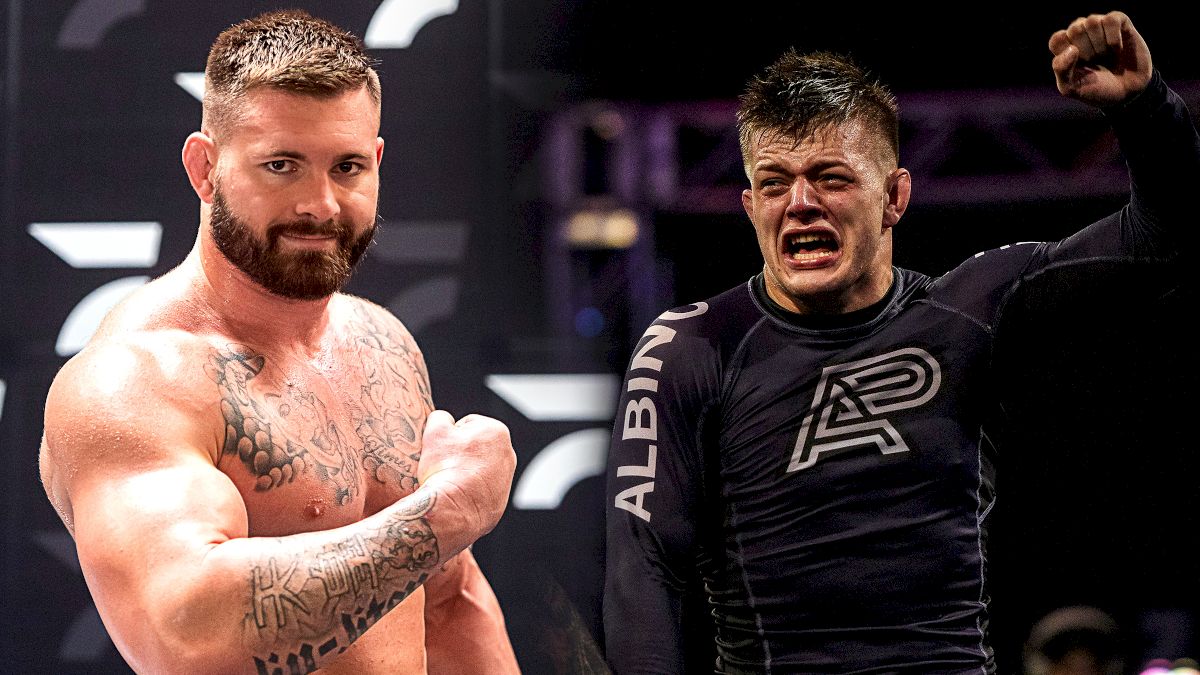 You never know what's going to happen in the world of jiu-jitsu and grappling. For every exciting match announcement there is always a disappointing cancelation or pullout. For every triumphant win there is a controversial ending. Staying on top of everything is a full-time job, which is why we've done the hard work so you don't have to and collected the most important news stories into one place.
Our weekly Grappling Bulletin article comes out first thing almost every Monday morning, and it is your essential go-to for grappling news. Tune in and watch our show on YouTube at 4pm ET every Monday and join the conversation with like-minded grappling fans in the live chat.
There's a lot in this week's article, covering everything from WNO and ADCC to IBJJF, and things are only going to get busier from here on out.
Coming up: three weekends in a row of the best jiu-jitsu you could hope to see.
You can watch all of this and more right here on FloGrappling.
---
Don't forget to watch the Grappling Bulletin podcast, every Monday at 4pm ET. Watch it on FloGrappling.com or the app, or catch it LIVE on YouTube or Facebook.
---
Grappling News Round-Up
Read on for a breakdown of the major news stories from around the world of jiu-jitsu and grappling.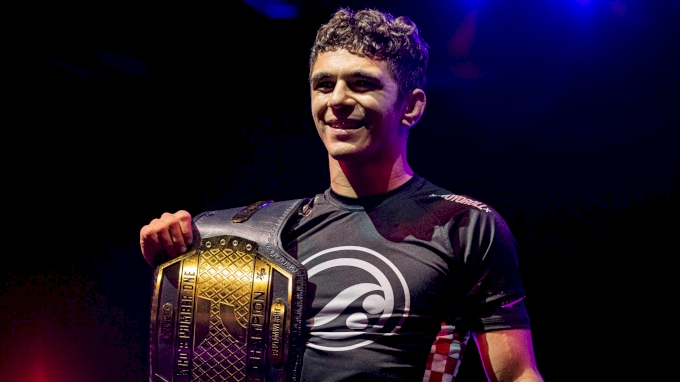 Musumeci siblings out of WNO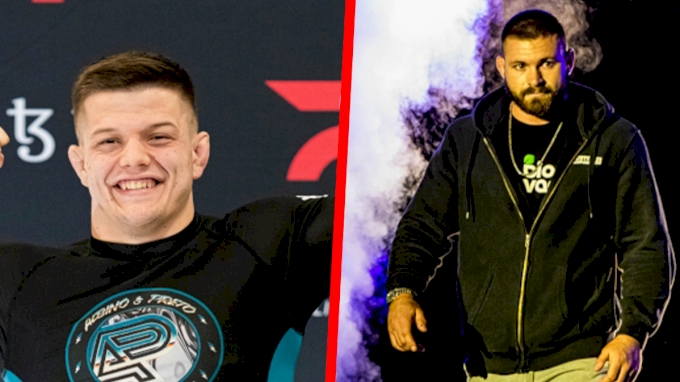 Gordon Ryan is BACK
Gordon Ryan has slid in to replace injured younger brother Nicky to go against Jacob Couch of Pedigo Submission Fighting.
This will be Gordon's first real match in almost one calendar year, with his last coming against Vagner Rocha on March 26, 2021.
Ryan last stepped onto the WNO mats in October for an exhibition match against UFC fighter Philip Rowe. His return comes after months of treatment for his ongoing stomach issues.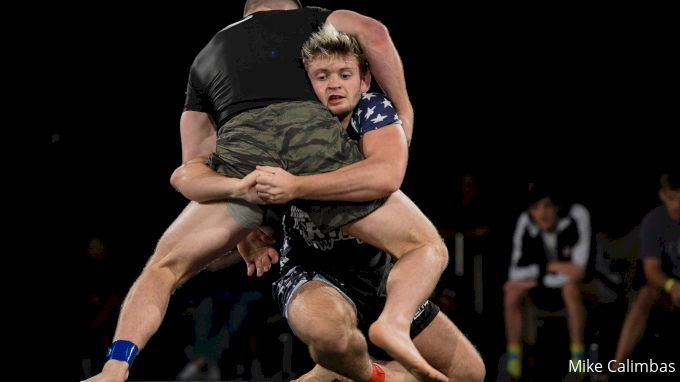 Nicky Ryan injury update doesn't look good
Nicky Ryan is out until further notice because of a injury suffered in training, and he told us that he fears his knee surgery from last year may have failed.
Ryan says he'll seek an MRI to determine if he'll require further surgery for his meniscus problems.
It would have been Ryan's first match in over 250 days. Depending on the severity of the injury, Ryan may miss an entire year due to this ongoing knee issues.
Finishers Sub Only comes to FloGrappling
We are excited to announced that the Finishers Sub Only series of events has a new home on FloGrappling, starting with the May 28th event "Survivor Series 2".
Organizer Zach Maslany of 10th Planet Bethlehem tells us that the event will feature Quintet-style team vs team matches, but with EBI Rules overtime.
Finishers Sub Only has long been a proving ground for emerging no-gi grapplers: previous tournament winners include Jon "Thor" Blank, Ethan Crelinsten, PJ Barch, Keith Krikorian, Amanda Leve and even Gordon Ryan.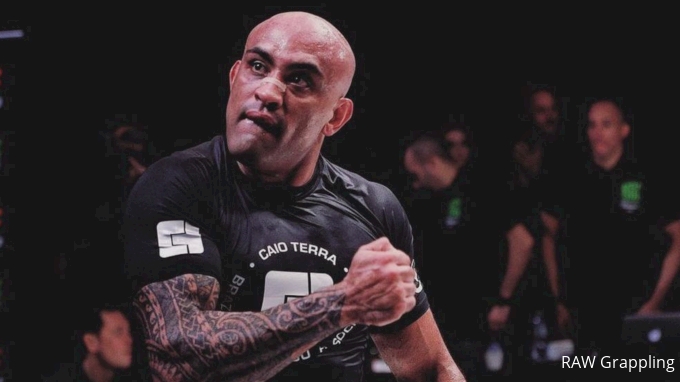 How Yuri Simoes will prepare for ADCC
Two-time ADCC champ Yuri Simoes said he'll likely train with Islam Makhachev later this year ahead of the ADCC World Championships in September.
He made the comments on the RAW Grappling podcast, and also said he wants two grappling matches prior to ADCC to make sure he's fully ready for the world's toughest no-gi grappling tournament.
Simoes last competed in jiu-jitsu when he won the RAW Grappling Championship tournament in November of 2021.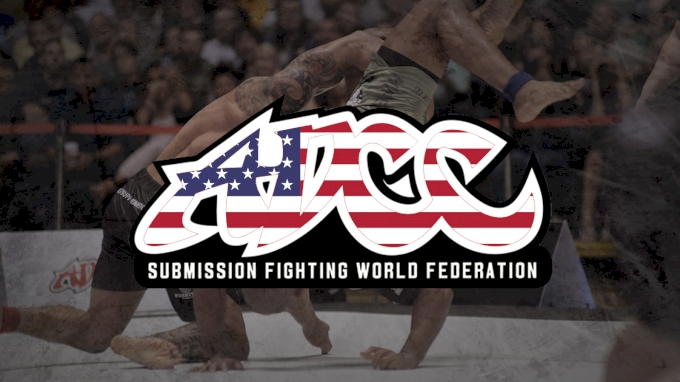 ADCC West Coast Trials breaks all records
The ADCC West Coast Trials has broken 1000 competitors and is officially the biggest trials event in ADCC history.
The event will have over three times the number of competitors as the next biggest, the 2020 East Coast Trials.
Gordon Ryan will hold a grappling seminar at the Westgate Hotel in Las Vegas on Friday, April 1. The seminar will take place at 7 pm for the price of $275.
---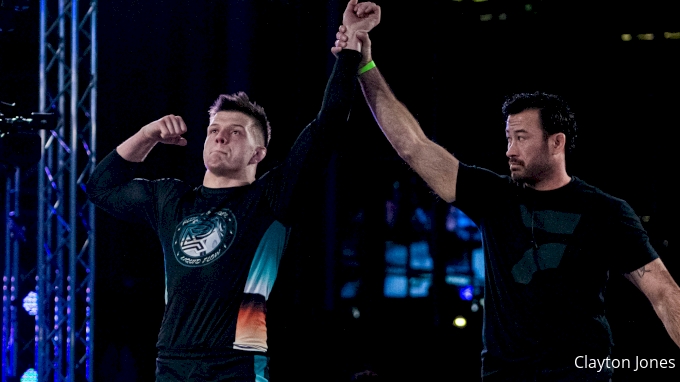 This is Jacob Couch's Rocky Moment
When word came down that Nicky Ryan was out due to a knee injury there were audible groans and maybe even a few swear words in the FloGrappling office. It's not like there's a lack of mouth-watering matches on the card, but the 185lb match between Jacob Couch and Nicky Ryan was one of the most anticipated. It would be Ryan's return to action after +250 days away from competition, and an opportunity for Couch to elevate his career even further by facing another well-established name.
Every cloud has its silver lining, and the unexpected return of Gordon Ryan set up a brand new main event that quite simply nobody expected. Ryan's stomach treatments have been progressing well enough that he feels he can compete close enough to the high standards he holds himself. Aside from the health issues, there have been precious few people willing to take on Ryan in a 30-minute submission-only no-gi grappling match. Excuses and demands invariably arise when we seek opponents for Gordon. Couch had none of those– he knew this was about as big an opportunity as he could ever hope for and jumped at the match.
Predictably, there were plenty of critics and naysayers when the match got announced. They decried the choice of opponent for Gordon saying Couch, ranked #9 in the 185lbs division, was nowhere near the level of the ADCC absolute champ. That may be, but Couch has the courage to take on the most dominant grappler of the last five years while a lot of other people do not.
This match closely resembles the plot of the iconic boxing movie Rocky. The Oscar-winning film tells the story of Rocky Balboa, a local unranked contender, is chosen to take on Apollo Creed, the heavyweight champion of the world. Balboa ultimately loses the fight, but his gutsy display captures the hearts of fans and earns the respect of the boxing world.
Couch isn't expected to win this match, although he'll absolutely go there in the belief that he can. The truth is, he doesn't even need to. A solid enough performance against the biggest, baddest submission specialist in the world could do more for his career than winning any tournament, and that's why he didn't hesitate to say yes.
---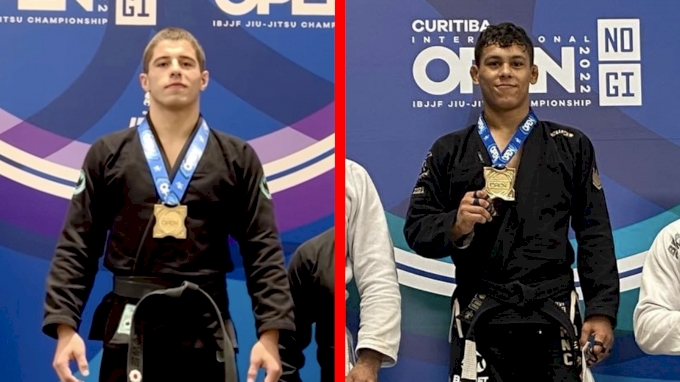 A Tale of Two Middleweights: Tainan Dalpra & Micael Galvao
In two distant locations a very similar scene played out. In Los Angeles, 2021 black belt world champion Tainan Dalpra of Art Of Jiu-Jitsu, cleanly submitted three opponents in a row to take gold at a local IBJJF tournament. In Curitiba, Brazil, the 18-year-old phenomenon Micael Galvao demolished the opposition with four submissions in four matches, also taking gold. While one is the current world champion and the other was making his IBJJF black belt debut, it is no exaggeration to say they are two of the very best middleweights in the world.
Galvao and Dalpra share many things in common. They are both the products of elite champion factories, they both excelled in the lower ranks before making a splash in the black belt divisions, and they are both representatives of the new generation of superstar grapplers who coulddominate the comp scene for years to come.
Registrations are still open for the upcoming IBJJF Pans (Apr 5-10), and we expect both Dalpra and Galvao to sign up. If they face off, it won't be for the first time– that happened last year at the invitational EUG tournament where Galvao narrowly defeated Dalpra in a high-octane match. While the stakes at Pans are high and neither would be satisfied with anything less than gold, the result at Pans could possibly carry over to the World Championships in June where a showdown in the final would be the perfect setting for them to settle their professional rivalry.
Who emerges the winner at Pans will, for a while at least, hold the title of the best middleweight grappler on the planet. If they both enter in the same form we saw from them this last weekend, it could be the best middleweight showdown in Pans history.
---
Results Round-up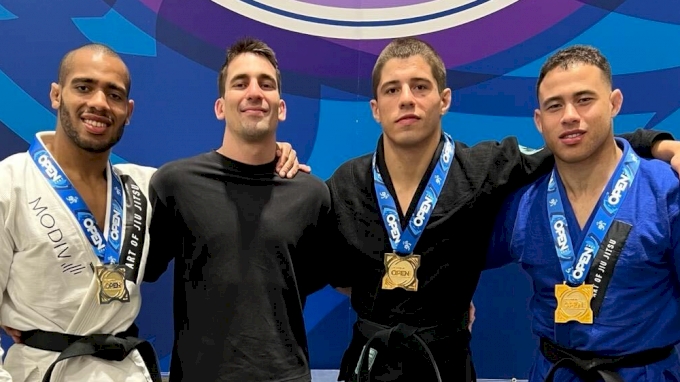 IBJJF Los Angeles International Open
Art Of Jiu-Jitsu scored three gold medals in the black belt divisions, with Johnatha Alves, Tainan Dalpra and Mateus Rodrigues winning the lightweight, middleweight and medium-heavyweight divisions. Tainan subbed three opponents in a row to win gold, while Johnatha Alves beat Andy Murasaki of Atos in the lightweight final. Rodrigues outscored Gabriel Almeida of Checkmat in the medium-heavyweight final.
Fellipe Trovo won the heavyweight division. He closed out with Atos teammate Dom Bell but submitted 2021 Pan silver medalist Pedro Marinho of Gracie Barra in the semifinal. Double gold went to Fellipe Andrew of Alliance, who won super-heavyweight and the absolute.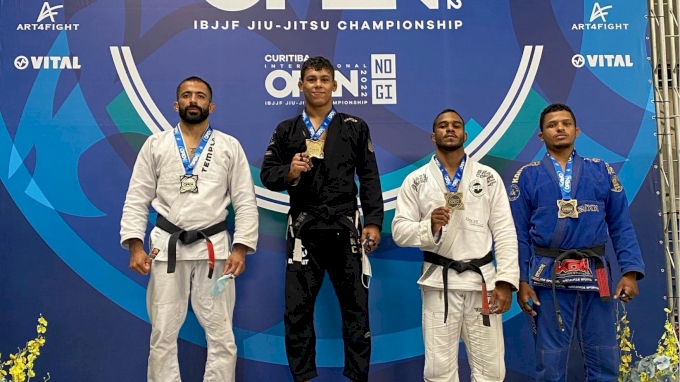 CBJJ Curitiba International Open
Micael Galvao hit a clean sweep in his IBJJF black belt debut, submitting four opponents to take gold in the middleweight division. Total competition time: 14 minutes and 40 seconds. His Fight Sports Manuas teammate Diogo Reis submitted two opponents to win light-featherweight gold.
Rafael Paganini of Dream Art won the absolute gold in Curitiba after taking bronze at medium-heavyweight. NS Brotherhood teammates Wellington "Alemao" Sebastiao and Rider Zuchi took gold at medium-heavyweight and heavyweight, while Dream Art's Anderson Munis won super heavyweight gold.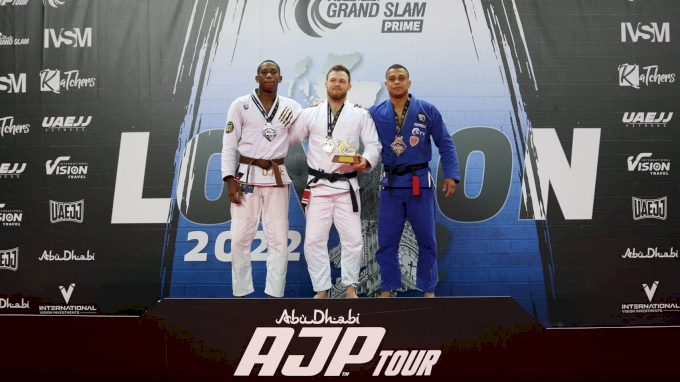 AJP Tour London Grand Slam
Remember the triangle set-up Fabricio Andrey used to win Worlds? He hit it again in London to submit the ultra-tough Leo Saggioro in the 69kg division semifinal. Andrey took gold with a points win over Thiago Macedo in the final.
Not quite sure what's going on here, but Tommy Langaker ended up facing brown belt Uanderson Ferreira in the final of the 85kg division. It's not like there wasn't a brown belt division for him to compete in, but Ferreira fought his way into the final versus the Norwegian. Langaker was able to narrowly win – the score was 2-2, but under AJP Tour rules the last person to score wins and Langaker had earned a point for a submission attack in the last 25 seconds.