Tezos WNO: Gordon Ryan vs Jacob Couch
Mikey vs Geo Postponed, New Opponent For Crane At Tezos WNO: Couch vs Ryan
Mikey vs Geo Postponed, New Opponent For Crane At Tezos WNO: Couch vs Ryan
Mikey & Tammi Musumeci are out of Tezos WNO on March 25. See the new lineup, including a new opponent for Jessie Crane, below.
Mar 21, 2022
by Corey Stockton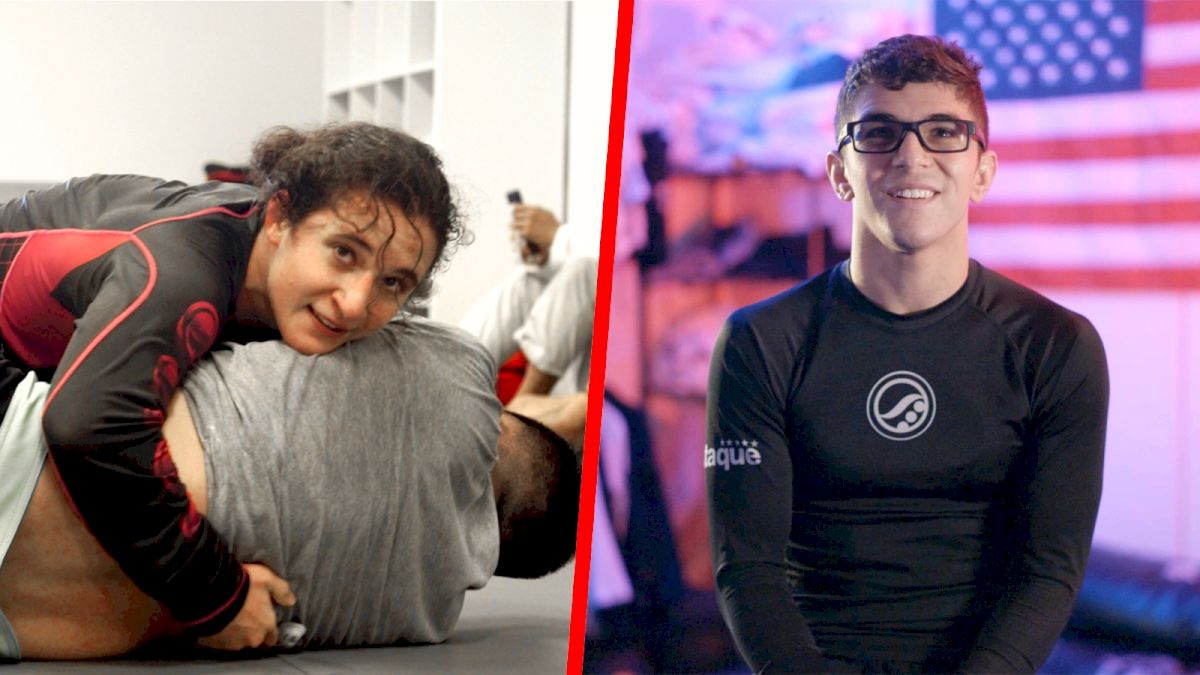 Mikey and Tammi Musumeci will no longer compete on the upcoming Tezos WNO card on March 25, following the death of their grandmother this weekend.
Mikey Musumeci was slated to defend his Tezos WNO bantamweight title against Geo Martinez in the co-main event at Tezos Who's Number One: Jacob Couch vs Gordon Ryan, presented by Fat Tire. That match will be rescheduled for a future WNO card.
Dante Leon vs Micael Galvao has been promoted to the co-main event.
Tammi Musumeci, who was slated to face Jessie Crane in a strawweight match, has also pulled out from the card. Crane will now face the quickly rising 115 lb prospect Sophia Cassella in the final fight of the free Tezos WNO prelims.
Cassella has had a surging start to the year, winning the Finishers 115 and 125 lb titles, as well as the Medussa 115 lb strap. She'll make her Tezos WNO debut against Crane, who is 3-2 with three submission victories.
Gabriel Sousa vs Keith Krikorian, originally scheduled to headline the undercard, has been promoted to the first match on the main card.
---
Here is the full list of matches for Tezos WNO: Jacob Couch vs Gordon Ryan, presented by Fat Tire, on March 25.
Main Event: Gordon Ryan (New Wave Jiu-Jitsu) vs Jacob Couch (Pedigo Submission Fighting) - Heavyweight
Co Main Event: Dante Leon (Pedigo Submission Fighting) vs Micael Galvao (Fight Sports) - Welterweight
Nicholas Meregali (New Wave) vs Arnaldo Maidana (Checkmat) - Heavyweight
Haisam Rida (Assembly Jiu-Jitsu) vs Elder Cruz (Checkmat) - Light heavyweight
Gabriel Sousa (ZR Team) vs Keith Krikorian (10th Planet) - Lightweight
Prelims (available FREE on the FloGrappling Facebook and Youtube channels)
Jessica Crane (Ares) vs Sophia Cassella (Renzo Gracie) - Strawweight
Joe Dierkhising (Revolution) vs Luke Griffith (New Wave) - Heavyweight
Benji Silva (Caio Terra) vs David Garmo (Assembly) - Middleweight