Tezos WNO: Gordon Ryan vs Jacob Couch
What You Need To Know Before Tezos WNO: Couch vs Ryan On March 25
What You Need To Know Before Tezos WNO: Couch vs Ryan On March 25
The March 25 Tezos WNO lineup changed dramatically over the last week, but it's now headlined by Jacob Couch vs Gordon Ryan. Here's what you ned to know.
Mar 22, 2022
by Corey Stockton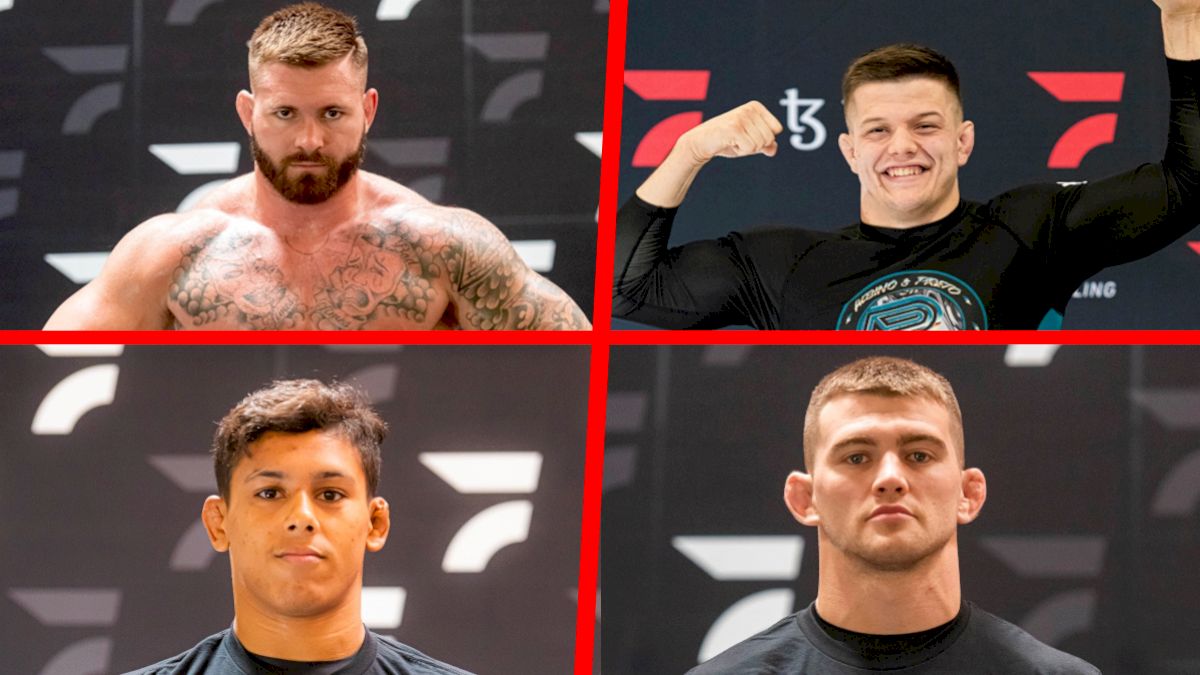 After a series of lineup changes, Tesos WNO is now set to return to Frisco, TX on Friday, March 25, headlined by Gordon Ryan's first grappling match in almost exactly one year.
Tezos Who's Number One: Jacob Couch vs Gordon Ryan, presented by Fat Tire will be Ryan's first match in 364 days; his last bout was against Vagner Rocha when Ryan won by triangle.
Ryan has been sidelined to deal with health issues, but will resume competition in time to prepare for his upcoming ADCC superfight with Andre Galvao. It's one of the most anticipated grappling matches in history.
On March 25, Ryan will square off with Pedigo Submission Fighting's Hilbilly Hammer, Jacob Couch in a match scheduled for 30 minutes under the Tezos WNO rule set.
Couch is a severe underdog in this matchup; the oddsmakers have him at +1600 to Ryan's -4000.
He's up against one of the greatest grapplers of all time, and he's giving up size to Ryan, but he's developed a reputation for capitalizing on his status as the underdog. In September 2021, Couch submitted Roberto Jimenez at the WNO Championship, and went on to take third place. Since then, he's taken 3rd at the ADCC North American Trials.
Even if Couch can't defeat Ryan — and he'll certainly try — even a successful display of grappling skill against him can elevate Couch's status in the sport. Many have tried and failed to mount an offense against the often slow starting Ryan. Few have been able to capitalize on the opportunity.
In the co-main event, Micael Galvao will face Dante Leon in a 15-minute match. Galvao has been surfing since early last year, but he had one of his most impressive performances ever in the recent ADCC South American Trials, submitting all four of his opponents in a total time of 5 minutes and 9 seconds.
He'll face an ADCC veteran in Dante Leon, the betting underdog. Leon made his name at ADCC in 2019, defeating division favorite Lucas Lepri after taking his back, and going in to take fourth in the tournament.
Leon has an aggressive, fast paced style of jiu-jitsu, and will rely on his energy to wear out Galvao. But he'll have to be cautious. Galvao is a sniper, and will be looking for a single mistake from Leon as a catalyst to mount his own onslaught of attacks.
Earlier in the night: the long anticipated no-gi debut of Nicholas Meregali. Meregali, a two time IBJJF gi world champion will face no-gi world champ Arnaldo Maidana. Despite the lack of experience in no-gi, Meregali is coming in as the favorite. That could be because of his offensive style of grappling and his submission oriented game. It helps his chances that he's spent the last month preparing with the New Wave Jiu-Jitsu team, headed by John Danaher and Gordon Ryan. Meregali has been invited to compete at ADCC in September. Maidana will be his first litmus test to gauge his preparation.
Also on the main card, Elder Cruz will try to keep his two win streak alive against Haisam Rida, the owner of one of the fastest submissions in WNO history. And In the first match on the main card, WNO Championship runner-up Gabriel Sousa will face the debutant, Keith Krikorian, in the lightweight division. That match, featuring two perpetually submission-oriented competitors, has the potential to be the fight of the night.
---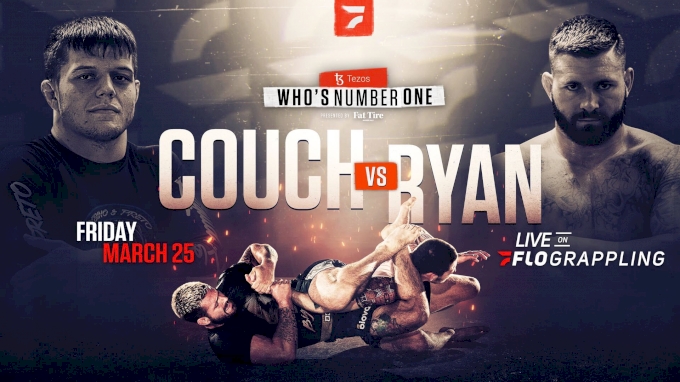 Tezos WNO: Couch vs Ryan, presented by Fat Tire, will also include a three-match undercard, which will be available for free on the FloGrappling Facebook and YouTube channels. Those matches are: