Tezos WNO: Gordon Ryan vs Jacob Couch
7 Remarkable Facts From Tezos WNO: Gordon Ryan vs Jacob Couch
7 Remarkable Facts From Tezos WNO: Gordon Ryan vs Jacob Couch
You saw how they did it, now find out what it means; here are the numbers behind the action at Tezos WNO: Gordon Ryan vs Jacob Couch presented by Fat Tire.
Mar 29, 2022
by Corey Stockton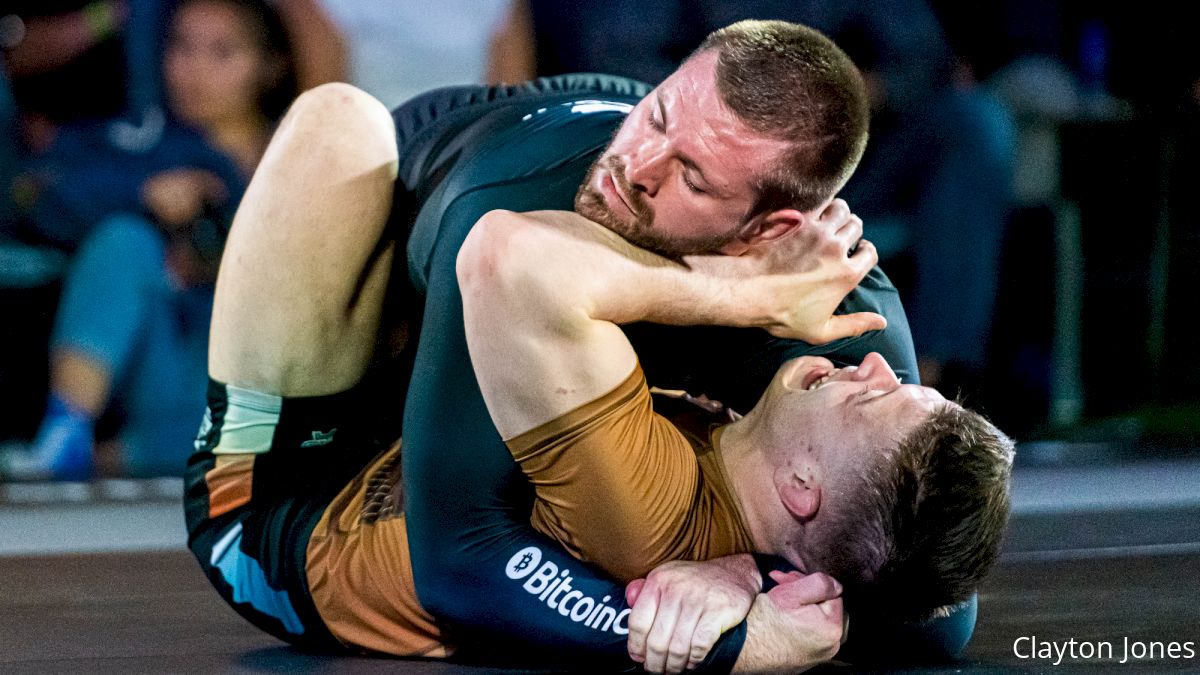 Records broken, title shots earned, and debuts splendidly made; Tezos WNO: Gordon Ryan vs Jacob Couch was full of exciting matches and powerful statements from some of the world's best grapplers.
Here are the numbers behind the action.
---
62.5%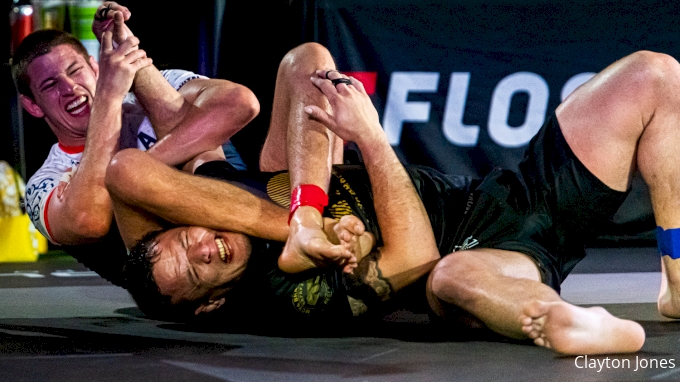 Tezos WNO: Gordon Ryan vs Jacob Couch presented by Fat Tire had the highest submission rate of any Tezos WNO card in the brand's 13-event history. Five of the eight matches ended in submission; that's a 62.5% submission rate.
Two matches ended via rear naked choke, while one ended via armbar, one by inside heel hook, and one by pressure from mount.
That brings the overall submission rate on Tezos WNO to 53%. Seventy-seven of the 136 total matches have ended via tap.
35 seconds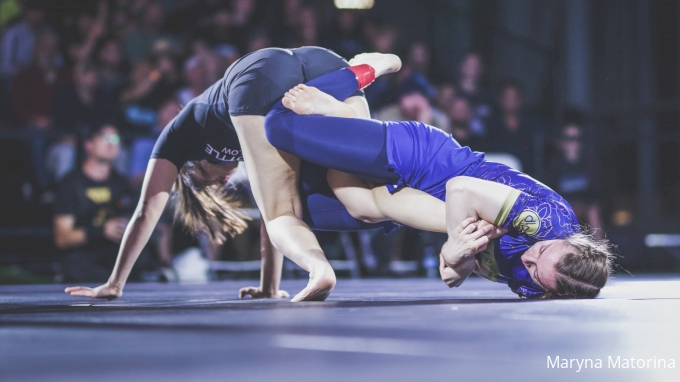 The inside heel hook remains the most successful submission on Tezos WNO. Sophia Cassella's victory over Jessie Crane was the 13th match ending inside heel hook in the history of the event.
That heel hook was also a record setter: Cassella earned the fastest ever submission in the history of the women's divisions on Tezos WNO with her 35-second victory over Crane. That's the second fastest submission over all, only behind Nicky Ryan's heel hook submission over Tony Ramos in October 2020 (23 seconds).
No.10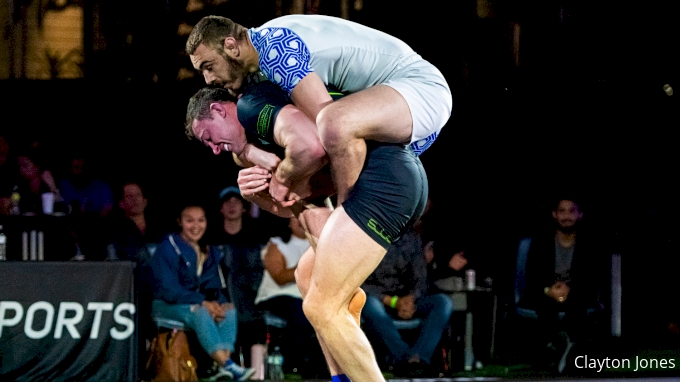 Another record setting attack: Luke Griffith's rear naked choke victory over Joe Dierkhising makes him the owner of the fastest choke victory in Tezos WNO history. It took Griffith just 87 seconds to earn victory, beating out the prior record holder, Kaynan Duarte, by one minute. Griffith's choke is now no.10 in the list of fastest submissions in the Tezos WNO record books.
5 for 5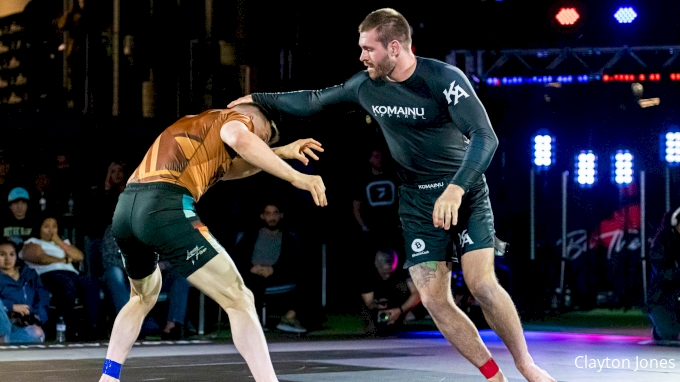 Gordon Ryan, Mica Galvao, and Haisam Rida all joined the short list of athletes with five or more victories on the WNO mats. They are now among Kade Ruotolo (6-0), Mikey Musumeci (5-1) And Tye Ruotolo (7-0).
Gordon Ryan is unique among that crowd in that he is the only athlete who has won each of his matches via submission.
1 hour, 12 minutes, 1 second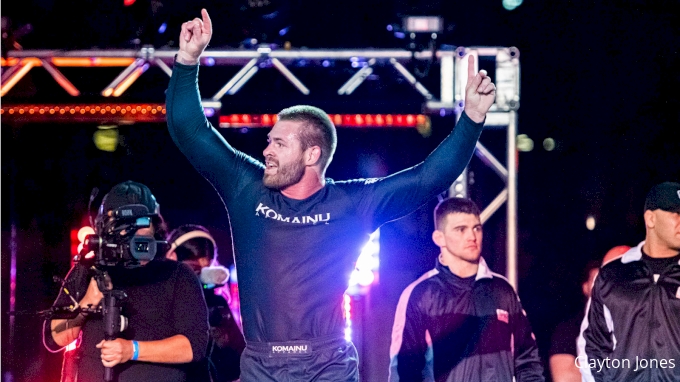 Gordon Ryan's Tezos WNO mat time has now surpassed the one hour mark. He has spent one hour, 12 minutes and one second in competition. But his victory over Jacob Couch was one of his quickest to date. That match lasted 12 minutes, nine seconds; that's second only to Ryan's match versus Roberto Jimenez, which lasted 10 minutes, 59 seconds.
Ryan is third on the list of total mat time on Tezos WNO, behind only Tye Ruotolo and Mica Galvao.
5-1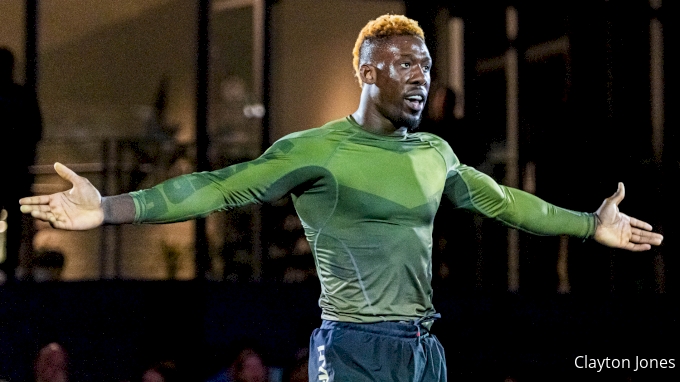 Haisam Rida is beckoning for a shot at the Tezos WNO light heavyweight titleholder, Pedro Marinho. That's well within his right, as he is now the most successful competitor in the light heavyweight division. Rida is 5-1 on the Tezos WNO, and three of those wins have come in the 205 lb division, making him the winningest athlete in that weight category.
7 new faces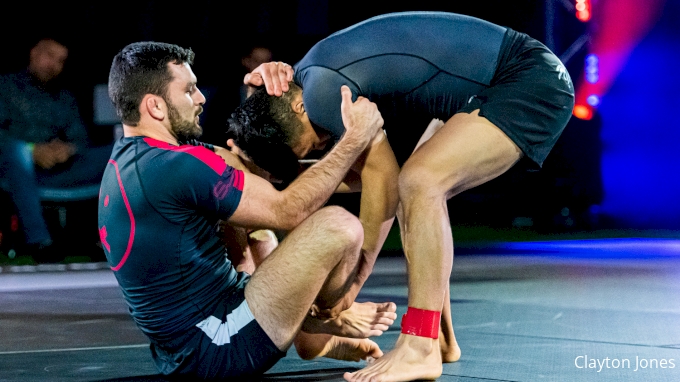 Seven new athletes made their debuts at Tezos WNO: Ryan vs Couch on March 25. They are:
Sophia Cassella

Joe Dierkhising

Luke Griffith

Benji Silva

Arnaldo Maidana

Nicholas Meregali

Keith Krikorian
Since the beginning of 2022, 13 new athletes have been added to the Tezos WNO roster, bringing the total to 109 competitors.
---
The roster is rapidly expanding, and bringing with it new and exciting grapplers who have demonstrated a knack for constant attack, and desire to win by submission. Tune in to the WNO Podcast on Wednesday, March 30 at 4 p.m. ET to hear further analysis about the most recent event, and to learn what's coming next.