ADCC
The ADCC Trials Veterans With The Best Chance At Winning West Coast Trials
The ADCC Trials Veterans With The Best Chance At Winning West Coast Trials
See the the ADCC West Coast Trials registrants who are most likely to earn a spot at the ADCC Word Championship this weekend after coming up short in 2021.
Mar 31, 2022
by Corey Stockton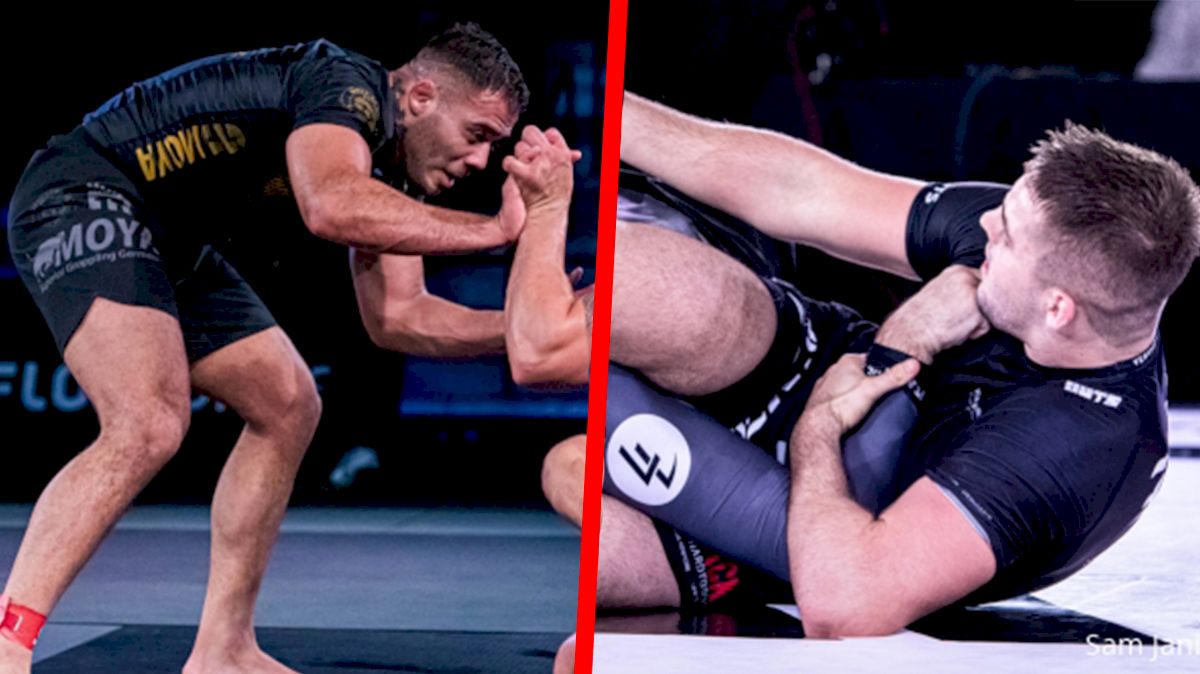 Only a small fraction of the top-performers at the 2021 ADCC East Coast Trials were rewarded for their efforts with a ticket to the ADCC World Championship in September. The rest will have to try again this weekend in Las Vegas. This is their last opportunity to guarantee their spots, but they'll each be up against a field of talented opponents at the largest-ever ADCC trials.
These are the athletes most likely to earn a spot at ADCC on their second attempt, including former trials silver medalists, athletes who moved weight categories, and winners of previous iterations of trials looking to strike gold for a second time.
---
66 kg
Keith Krikorian has taken second place in each of the last three ADCC North American Trials. His exceptional performances have already earned him an invitation in past ADCC World Championships, as he was called up to fill in a vacant spot in 2019.
Krikorian has an opportunity to earn his spot into ADCC again, this time with a gold medal at the West Coast Trials.
Krikorian has had 19 matches at various ADCC trials since 2018, and has won 16 of them, making him the the most experienced athlete in the 66 kg bracket at the upcoming trials. He's won 12 of those 16 matches via submission. He should certainly be the no.1 seed in the division.
But he'll be faced with a litany of hungry and capable athletes looking to qualify on second chances. Many of them made it to the round of 16 in November at the East Coast Trials; those athletes include Gianni Grippo, Jon Calestine, Estevan Martinez, Junny Ocasio, and more.
---
77 kg
Like Krikorian, William Tackett is a multiple-time ADCC Trials silver medal winner. He took second behind John Combs in 2019, and lost a hard fought battle at the most recent East Coast Trials to Kade Ruotolo in 2021.
But Tackett has been tailoring his game for the ADCC ruleset over the last few years, focusing on his wrestling game, and asserting his will when he attains top position. He's as explosive and unpredictable as many of his top-ranked cohorts in the 77 kg division: Magid Hage, PJ Barch, Kody Steele and Kieran Kichuk, but Tackett is more patient, tactful, and has demonstrated more control than the rest. The third time may be the charm for him.
---
88 kg
The 88 kg division is open for a young star to swoop in and qualify for ADCC. Jacob Couch may have the best chance of the lot; he took third at the 2021 East Coast Trials, and has come into his own over the last 12 months. Now a brown belt no-gi world champion and a multiple time Tezos WNO winner, Couch has the momentum behind him to thrive at the West Coast Trials.
He'll be as prepared as anyone, but will have to watch out for landmines like Adam Bradley, Calon Sabino, Jason Rau, Stanley Rosa and Kyle Chambers.
---
99 kg
Elder Cruz was the runner up at the 2021 East Coast Trials at the 88 kg division, but he's moving up in weight this weekend to try for gold at 99 kg. There, he may run into the East Coast Trials 99 kg silver medalist, Devhonte Johnson. Each of them lost their last finals by a slim margin, and are hungry to punch their ticket to ADCC.
Cruz's aggressive wrestling game and top position will make him a troubling opponent for anyone in the division, but Johnson's grit and his sharp submission skills — especially against wrestlers — could give him a considerable advantage. One of these men is very likely to earn their spot at ADCC this weekend; but don't be surprised if the other gets an invite.
---
+99 kg
Joe Dierkhising fell in the semifinals to Devhonte Johnson after a 0-0 battle that went through overtime. That puts him in the running to qualify for ADCC at the West Coast Trials as well, especially now that he'll be competing at the over 99 kg division, where the bracket will be thinner. However, Dierkhising could have some stiff competition in former trials winner Michael Perez, and multiple-time trials contestant Kyle Boehm.
---
60 kg
Brianna Ste-Marie will have her work cut out for her at the West Coast Trials, where she could share the division with Tammi Musumeci, Raquel Canuto, Nathalie Ribeiro, and other dangerous opponents. But she'll be riding in on a high after tearing through the East Coast Trials, and earning a free spot at the West Coast iteration of the event.
Ste-Marie should be one of the favorites, and a top seed due to her run in November, but other top performers from those trials — Jasmine Rocha, Alex Enriquez, and Fatime Kline — may also stand out.
---
60+ kg
Kendall Reusing put her stamp on the over 60 kg division at the ADCC East Coast Trials, and should be the obvious number one seed in the West Coast Trials. Very few women will be able to stand in her way here, but Elisabeth Clay could be a dangerous pairing for the East Coast champ.
Clay won the West Coast Trials in 2017 when she was just 16 years old, and is 2-0 in Reusing (in non-ADCC rulesets). Either of these women could win again, and earn their berth in ADCC, but the division is full of dark horses who could make a statement at trials.
Not least of which is Amy Campo, who took silver behind Reusing at the East Coast Trials, and appeared dominant leading up to that match.