2022 ADCC West Coast Trial
Live Updates & Results | 2022 ADCC West Coast Trials
Live Updates & Results | 2022 ADCC West Coast Trials
Stay up to date with all the action from the 2022 ADCC West Coast Trials.
Apr 2, 2022
by Corey Stockton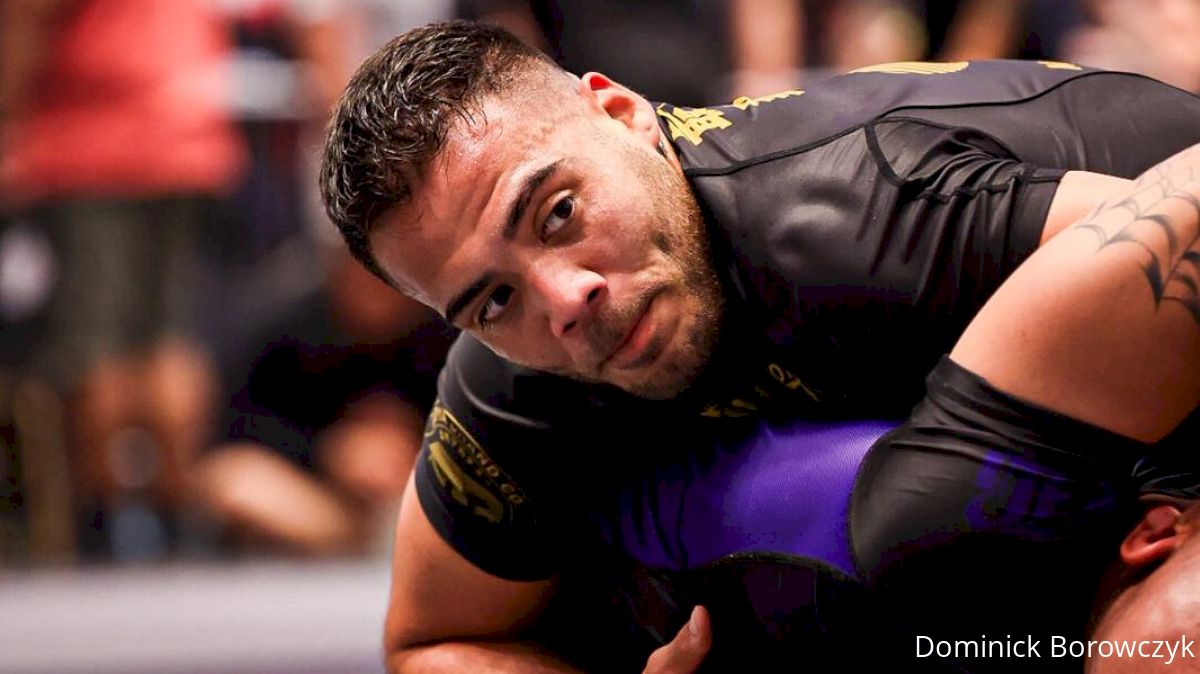 With eight mats, more than 1,000 competitors, and hundreds of grappling all stars, it's nearly impossible to stay on top of all the action from the 2022 ADCC West Coast Trials.
Tune in here throughout the weekend to follow along with the favorites, as we'll be providing live updates, results and analysis for all of the favorites and highly-seeded competitors.
---
66 kg
Steven Ramos of AOJ, Caleb Tackett of Brazilian Fight Factory, and Cameron Mellott of OCBJJ all moved ahead after first round matches.
Zach Kaina defeated Frank Rosenthal 2-0 in the opening round.
After a first round bye, Keith Krikorian won his opener by rear naked choke in two minutes flat.
Robert Diggle won his first match via heel hook inside of two minutes.
Tad Cravens won his opening match with a rear naked choke.
Damien Anderson hit a quick kimura in his first match.
Estevan Martinez opened his day with a bulldog choke submission victory.
Caleb Tackett advanced with a 3-0 victory, and will face Estevan Martinez next.
Joshua Cisneros hit a black hole triangle against Mateen Stevens to push himself into the next round.
Andrew Tackett opened his day with a 93-second armlock victory.
Junny Ocasio win his first in 23-seconds with a heel hook.
Zach Kaina won his second round 5-0, and will face Alex Hodi next.
Gianni Grippo won his opener via rear naked choke, and moves onto the round of 64.
Junny Ocasio, Adam Benayoun, Keith Krikorian, Damien Anderson, Josh Cisneros, Tad Cravens, Andrew Tackett, Robert Diggle and Gianni Grippo have all advanced to the second day.
Here is the final 32-man roster for day two in the 66 kg division: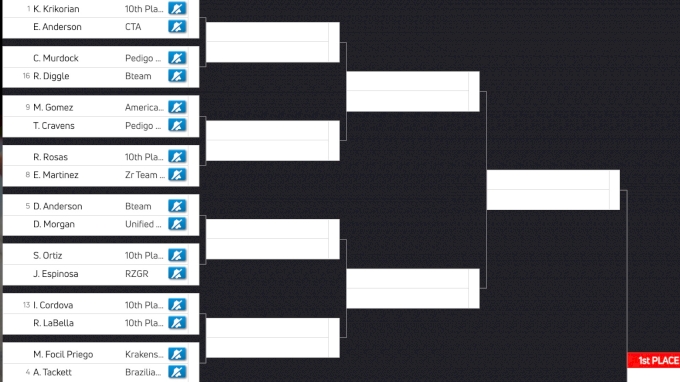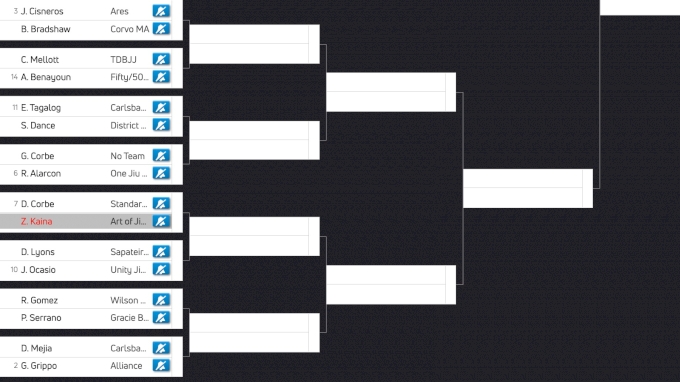 77 kg
Michael Salazar won his first match via arm triangle in less than 90 seconds, moving into the round of 128.
Pierre-Olivier Leclerc moves ahead after a 7-0 victory in which he had several submission threats.
Ben Eddy hit a hindulotine victory in his opening round.
Placido Santos won his opening match via guillotine.
JZ Cavalcante advances to the second round, after hitting a submission with 12 seconds remaining in his first match.
2017 ADCC silver medalist AJ Agazarm won his opening match 5-0.
After a first round bye, William Tackett earned a reverse mounted triangle with two minutes left in hist first match.
Kieran Kichuk hit a devastating heel hook from the false reap to advance in his first match of the day.
JZ Cavalcante and Kody Steele are out after second round losses.
John Combs and PJ Barch moved forward after submission victories.
After a first round bye, Magid Hage won his first match by triangle in less than a minute.
William Tackett and Kieran Kichuk are on to day two, as are Nick Ronan and Jon Satava.
Here are the 32 athletes who qualified for day two: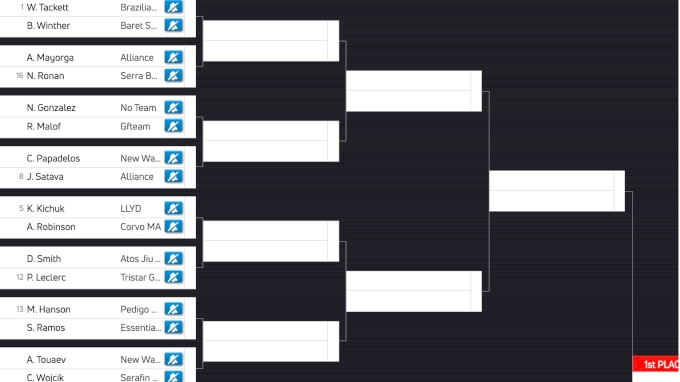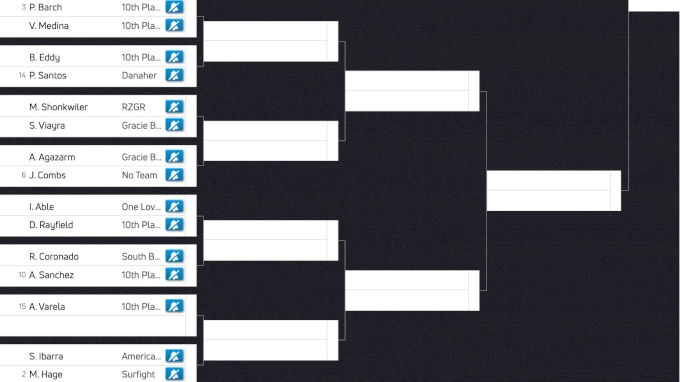 88 kg
Dominique Bell opened his campaign at 88 kg with a 14-0 win in the first round.
An early heel hook advanced Rene Sousa, while Calon Sabino advanced after an overtime victory.
After a first round bye, no.1 seed Jacob Couch finished his first opponent from a triangle.
Dom Bell advances to the final round of the day with a last minute go-ahead score.
Calon Sabino advanced on points.
Rene Sousa found a buggy choke for his second submission of the day.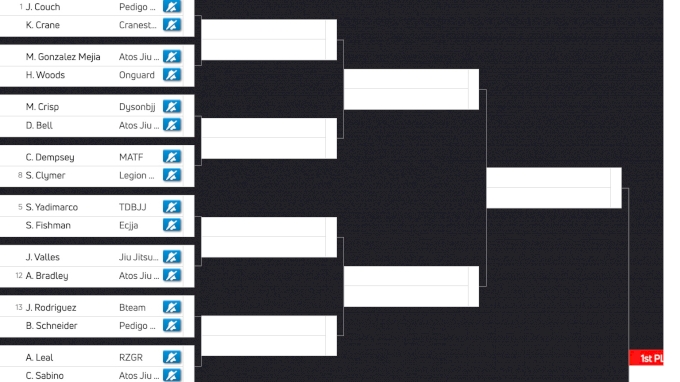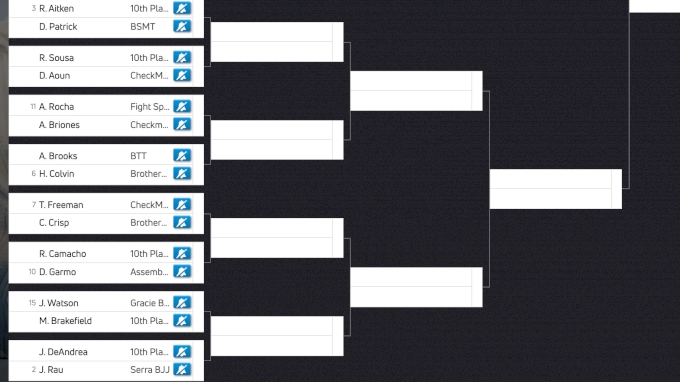 99 kg
Breylor Grout turned a kimura into a heel hook to win his first match via submission in less than a minute. He moves on to the round of 32.
Jared Dopp moved ahead with a points victory over Oscar Felix.
Devhonte Johnson moved into the round of 32 with an arm triangle submission victory in his opening match.
Michael Pixley hit an anaconda in his first match, and will move on to the round of 32.
A last-minute scoring flurry put Elder Cruz into the next round.
Breylor Grout slid by a narrow points victory in the second round that went down to the wire. He moves on to day 2.
Michael Pixley Is On To The Second Day After Two Submissions In Two Matches, With A Total Mat Time Of Less Than Two Minutes.
Elder Cruz won his second match 6-0 to move on to day two.
Devhonte Johnson completed a darce choke to move on on to day two. The under 99 kg bracket for tomorrow is complete.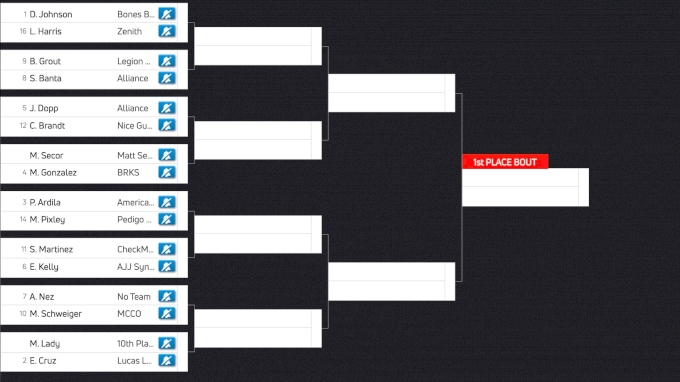 ---
99 + Kg
Joe Dierkhising Hit A Heel Hook In His Opening Round, And Will Head Into The Round Of 32.
Kyle Boehm had a first round by, and moved on to day two after a submission in the second round.
Another submission victory puts Joe Dierkhising into day two.
Mike Perez and Dan Manasoiu have moved onto day two with points victories in their final matches of the day.
The bracket is narrowed town to the top 16 for tomorrow:
---
Women's -60 kg
Brianna Ste-Marie won via guillotine choke in her first match.
Raquel Canuto hit a rear naked choke in her opening round, and will move ahead in the division.
Trinity Pun won her opening match via decision.
Jasmine Rocha moves onto round two after a choke victory.
Hannah Ripper defeated Lauren Sears on points.
Nathalie Ribeiro won her opening round via submission.
Amanda Bruse knocked off Sophia Cassella with a 7-0 victory in overtime.
Tammi Musumeci scored a rear mount triangles ubmission victory in her opening round.
Brianna Ste-Marie and Raquel Canuto earned second round submissions to move ahead to day two.
Alex Enriquez scored another submission and is on to day two.
Amanda Bruse is on to day two after a points victory.
Tammi Musumeci finished a second submission and moves on to day two.
Here is tomorrow's first round: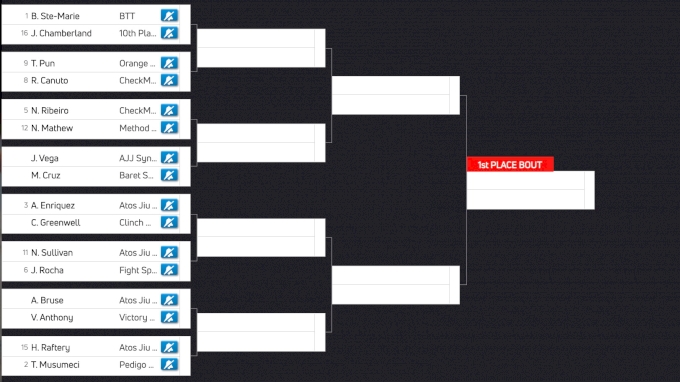 ---
Women's 60+ kg
Jaidyn Meuller won her opening round 3-0.
Paige Ivette moves onto the second round with a submission victory.
Helena Crevar won her first and only match of the day 9-0, and advances to day two.
Amy Campo won her only match of the day via armbar in less than two minutes.
Kendall Reusing is on to day two after a 8-0 victory.
Elisabeth Clay secured a guillotine victory to move onto day two.
Maggie Grindatti moves ahead to day two after a 4-0 victory.
Jaidyn Mueller is on to day two after another points victory (6-0).