2022 Pan Jiu Jitsu IBJJF Championship
Pans Cheat Sheet: Top 15 Early Round Black Belt Matches, Mats & Times
Pans Cheat Sheet: Top 15 Early Round Black Belt Matches, Mats & Times
Here's your viewing guide for the top potential matchups on the first day of black belt competition at the 2022 IBJJF Pans, including mats and start times.
Apr 5, 2022
by Corey Stockton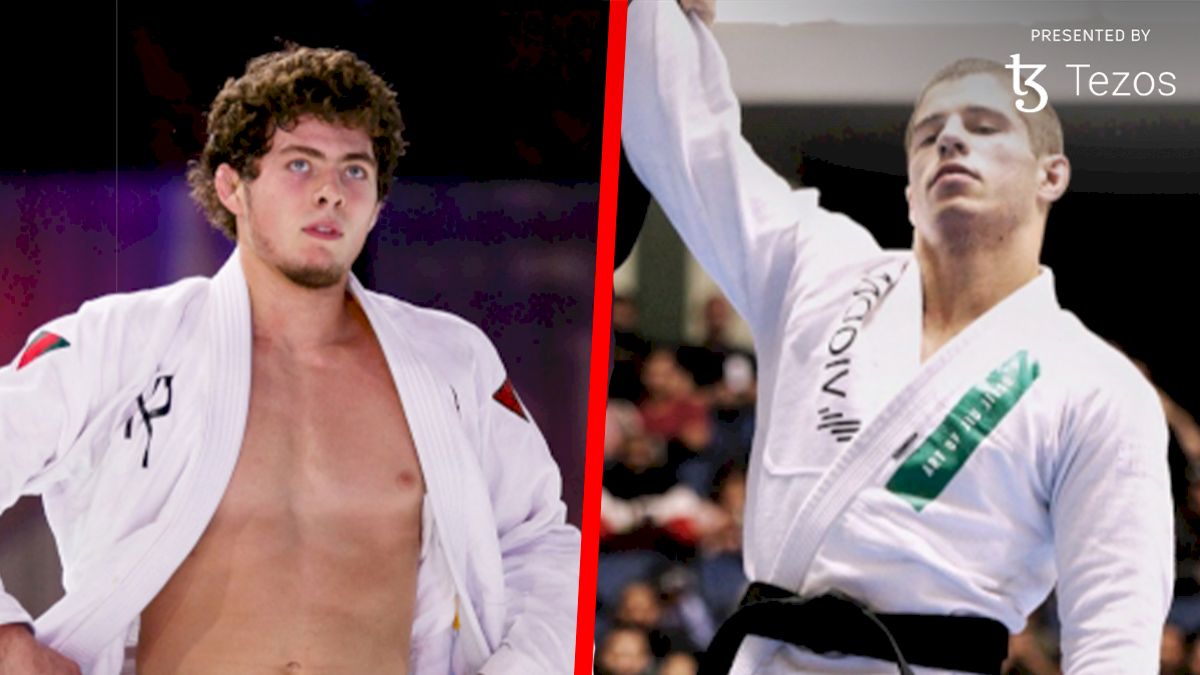 Two days, 19 divisions, dozens of top-level athletes in the black belt division: it can be difficult to figure out exactly when to direct your attention to which mat during the 2022 IBJJF Pan Championships. We've got you covered.
These are the black belt day one matches — along with mat assignments and estimated start times — we're most looking forward to in the black belt divisions on Saturday, April 9 in Kissimmee, FL.
See all of the Pans brackets in their entirety here.
---
*Some of these matches require one or more athletes to advance through an early round match for these anticipated matchups to take place. The athletes who must fight their way into these matches are marked with an asterisk.
Saturday, April 9
Israel Sousa* vs Isaac Doederlein | Mat 6 | Saturday, 12:12 p.m. ET
Jordan Vaisman vs Keven Carrasco | Mat 2 | Saturday, 12:36 p.m. ET
Diogo Reis* vs Meyram Maquine | Mat 2 | Saturday, 1:00 p.m. ET
Diego Batista vs Raul Basilio* | Mat 6 | Saturday, 1:24 p.m. ET
Eduardo Roque* vs Johnatha Alves | Mat 3 | Saturday, 1:35 p.m. ET
Ffion Davies vs Thamires Monteiro | Mat 1 | Saturday, 1:43 p.m. ET
Andy Murasaki vs Johnny Tama | Mat 2 | Saturday, 2:00 p.m. ET
Alex Munis vs Adam Bradley | Mat 1 | Saturday, 2:19 p.m. ET
Tainan Dalpra vs Roberto Jimenez* | Mat 6 | Saturday, 2:36 p.m. ET
Rafael Paganini vs Mateus Rodrigues | Mat 3 | Saturday, 2:47 p.m. ET
Pedro Machado vs Marlon Tanaka | Mat 4 | Saturday, 3:06 p.m. ET
Guthierry Barbosa vs Sebastian Rodriguez | Mat 1 | Saturday, 3:07 p.m. ET
Pedro Marinho vs Gabriel Almeida | Mat 5 | Saturday, 3:43 p.m. ET
Izadora Cristina Silva* vs vs Elisabeth Clay* | Mat 2 | Saturday, 3:50 p.m. ET
Melissa Cueto vs Larissa Dias* | Mat 1 | Saturday, 4:21 p.m. ET
Sunday Feature Matchups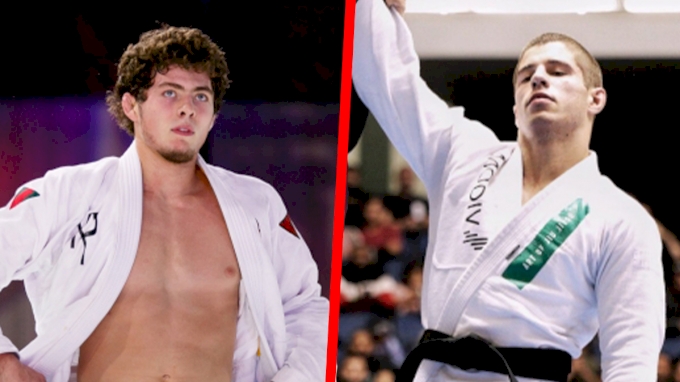 Before this hypothetical middleweight final, both men would have to fight through three matches. Dalpra is likely to meet Roberto Jimenez and Ronaldo Junior on his way in, while Jones-Leary would have his own challenges. But if this matchup hits, it would be an epic battle between one of the best guard passers in the game, Dalpra, and one of the best modern guard players in Jones-Leary.
Dalpra has ruled the middleweight division since earning his black belt in October 2020, while Jones-Leary has built his reputation at lightweight. But if he's able to cash in against the world champ at Pans, Jones-Leary may consider making his jump to middleweight a permanent one.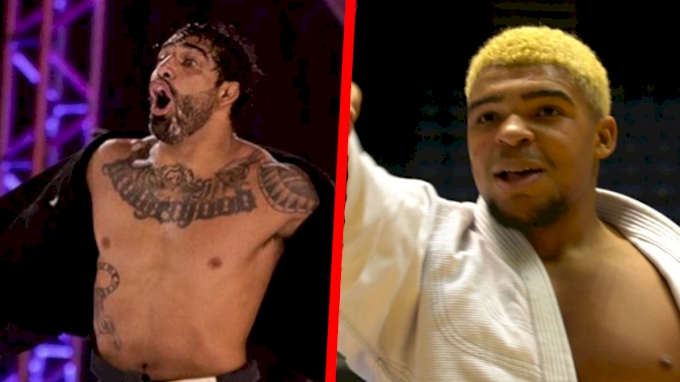 Both Jansen Gomes and Leandro Lo would have to fight through one match on the first day to meet in the quarterfinals in day two. This would be a huge test for the rookie, Gomes, who would be taking on the decorated veteran — a seven-time world champ in Lo. Gomes has grits wrestling and passing, which would test the cardio of Lo. And when Lo is tested, he is apt to unleash the energy upon which he has built his career.