2022 ADCC Europe, Middle East & African Championships
The 7 Favorites To Win At The 2nd ADCC European Trials
The 7 Favorites To Win At The 2nd ADCC European Trials
May 7 is the last chance for European, African & Middle Eastern grapplers to qualify for ADCC. Here are the top contenders in each of the seven categories.
May 3, 2022
by Corey Stockton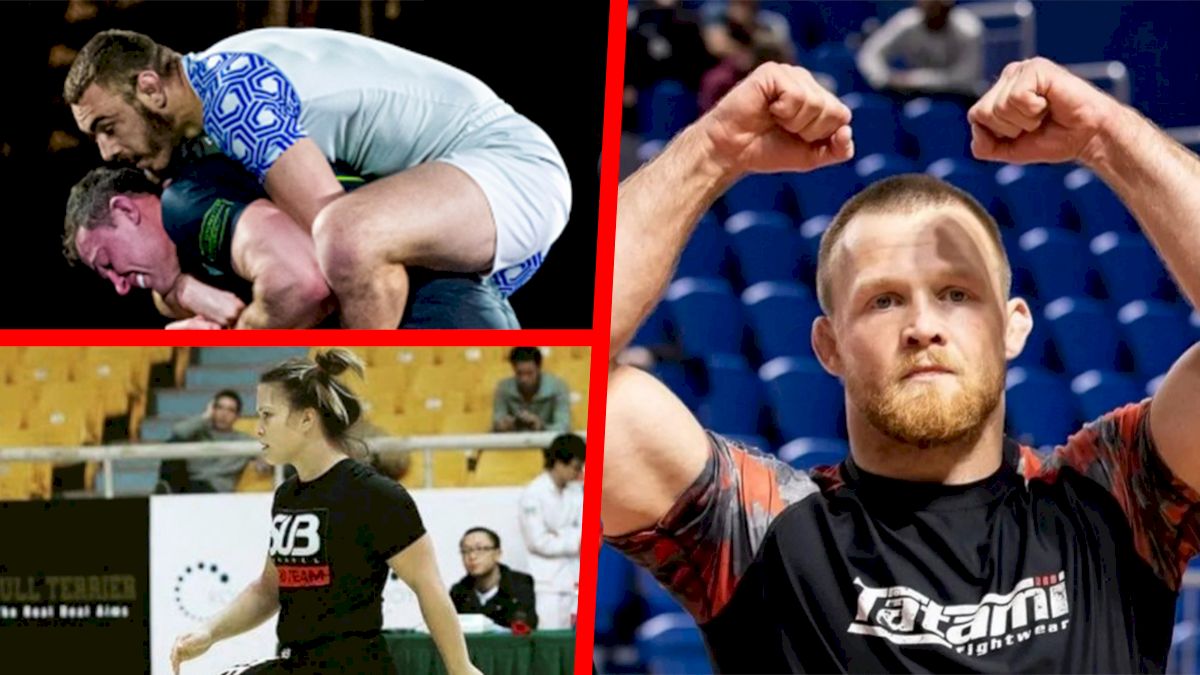 It's the last chance for citizens of European, African, and Middle Eastern countries to qualify for the biggest event in submission wrestling history. Seven new ADCC competitors will earn their tickets to the big show in Poland on May 7 at the 2nd ADCC European Trials.
Nearly 400 athletes have registered to represent their countries at the ADCC World Championships, including several athletes who have already demonstrated their capabilities in the ADCC ruleset. ADCC Trials have always been opportunities for under-appreciated athletes to turn heads and earn their spotlight. Still, we have identified several favorites in each of the seven categories this weekend.
---
66 kg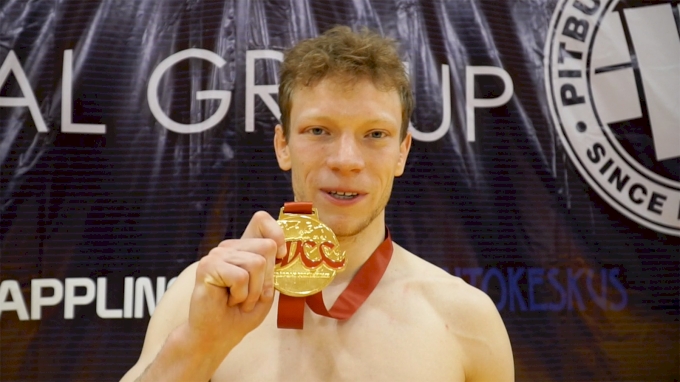 The Irish Fight Sports representative has already won trials once, earning a spot in ADCC 2019 by submitting four of his five opponents. He would be Fight Sports' sixth trials winner this season. He's in a division of more than 64 athletes, meaning he'll have six rounds to gold this time around, but some of his toughest opponents could be his Irish countrymen, Marcus Phelan and Sam McNally, as well as Unity's Thiago Abud.
---
77 kg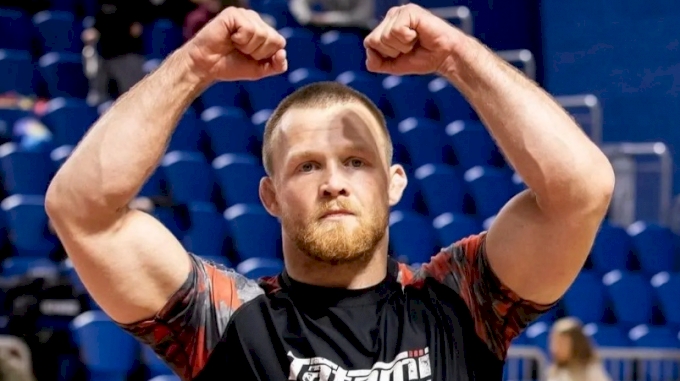 While it is rare to see the Norwegian superstar compete in no-gi, Langaker's raw grappling talent makes him a threat to anyone in this 100-man division. Langaker's keymaster guard should translate well into a wrestle-up game as well as a leg lock game. And Langaker's scrappy style should make him a trying opponent for even the toughest in the division.
While Langaker is certainly the biggest name in the division, 77 kg is full of less recognized, but incredibly capable athletes who could cut in front of him, including:
Israeli leg lock specials Omer Emonoley
B-Team's 17-year old standout Jozef Chen
West Coast Trials semifinalist Chris Wojcik
---
88 kg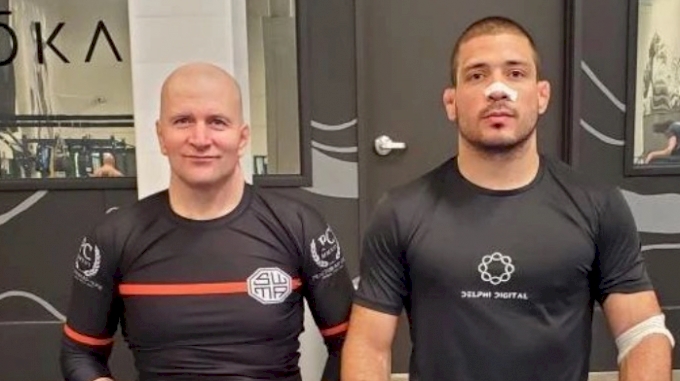 Portugal's most notable active black belt competitor, Bruno Lima is far and away the most recognizable name in the 70-man 88 kg division at trials. He'll share the division with two 2019 trials winners: England's Ben Dyson and Australia's Benjamin Hodgkinson. Any of these three athletes has a great chance to punch their ticket to Las Vegas this weekend.
---
99 kg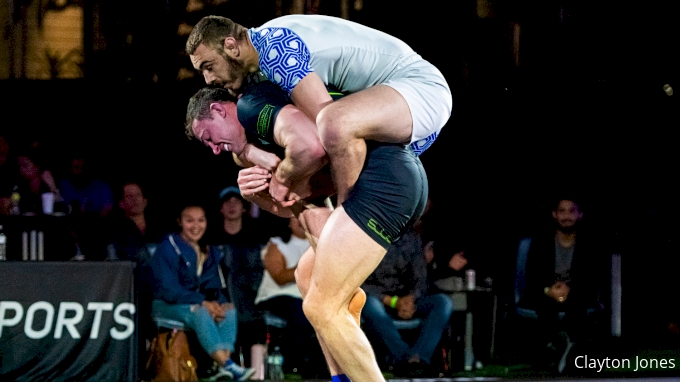 Luke Griffith
The South African WNO veteran earned his spotlight in his WNO debut, submitting a black belt No-Gi World silver medalist in less than a minute. He's in a division full of powerful wrestlers, but if the Danaher-trained back attack specialist can execute his gameplan, he'll join teammates Gordon Ryan, Garry Tonon, Giancarlo Bodoni and Oliver Taza at the ADCC World Championships.
---
99+ kg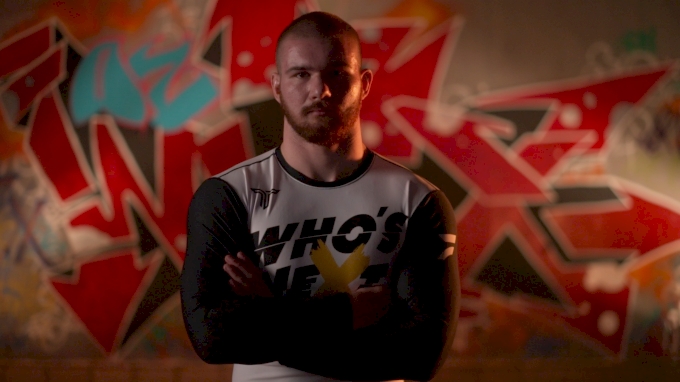 Big Dan, will also look to represent New Wave Jiu-Jitsu at ADCC Worlds, and after an exceptional showing at the 2022 West Coast Trials, he must be a favorite at the European Trials. Manasoiu has a mean heel hook and a nimble game which carried him into the final at the West Coast Trials, and he'll see a much thinner division in Poland, just four matches will earn him a spot alongside his teammates in Las Vegas.
---
Women's 60 kg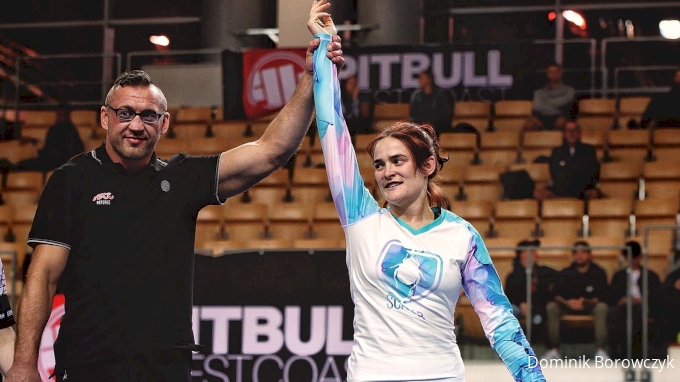 Peyton Letcher will be the woman to beat in this division after winning four matches for gold in the 1st European Trials in September 2021. The division this time around is twice the size, since the prize for the winner is a spot in ADCC, but Letchter has the mat time, and the skill, to win again.
---
Women's 60+ kg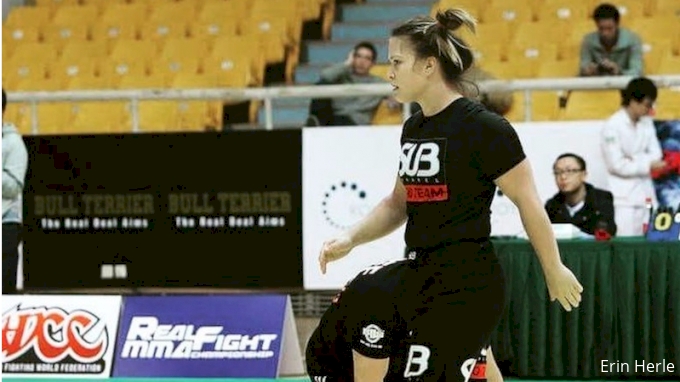 Without question, Malyjasiak is the most decorated woman in this division. Poland's only ADCC medalist, Malyjasiak took second at ADCC in 2017 behind Gabi Garcia. She's a two-time No-Gi Pan champion, a three-time No-Gi Worlds runner up, and the clear cut frontrunner in this 30-woman division. But pay attention to 17-year old rising star Nia Blackman, as well as 1st European Trials winner Magdalena Loska, and 2019 Trials winner Stephanie Egger.