2022 World Jiu-Jitsu IBJJF Championship
Three Women Poised To Conquer The IBJJF Grand Slam In 2022
Three Women Poised To Conquer The IBJJF Grand Slam In 2022
It's an amazing feat to win just one, let alone all four IBJJF Majors in the same year. This year, 3 women are one gold away from achieving the Grand Slam.
May 11, 2022
by Rose Miller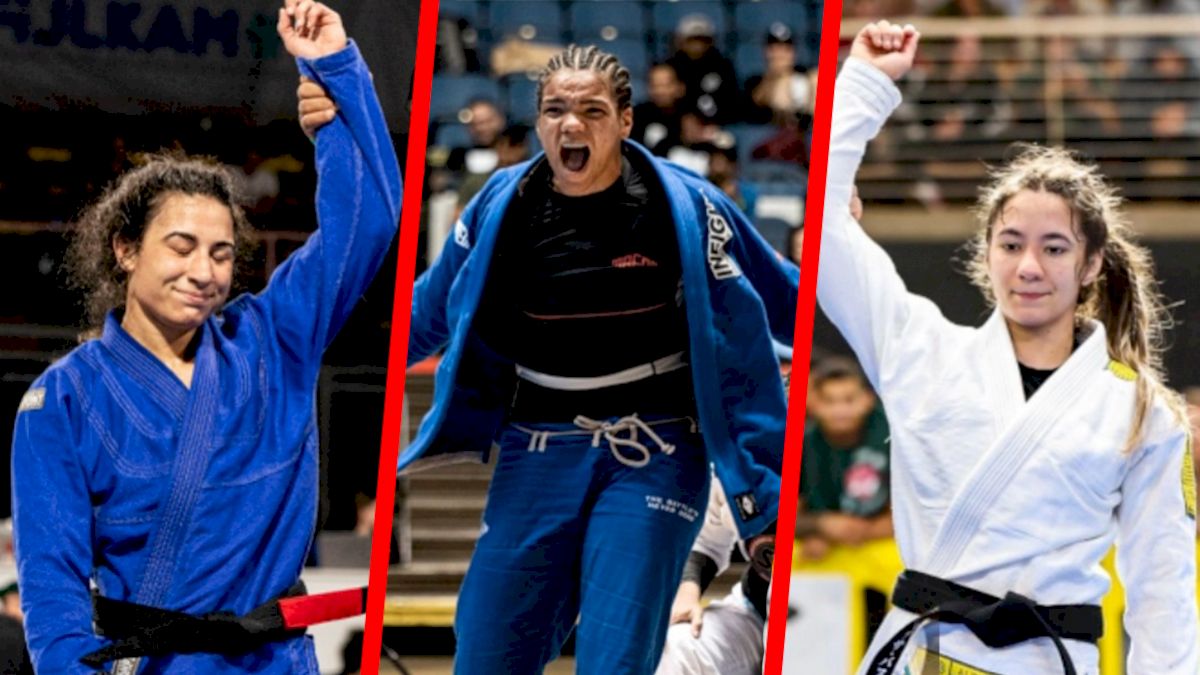 The IBJJF Grand Slam refers to the four major IBJJF Championships that take place throughout the year and around the world. In order of occurrence they include: Europeans, Pan Americans, Brasileiros (or Brazilian Nationals) and finally, the IBJJF World Championships.
To medal at any of these events is a coveted accomplishment. But, to win all of them is a grueling endeavor pursued by many, and achieved by few. Those who do join the few elite competitors who have conquered the Grand Slam.
This year three women are set to do just that.
---
Is Gabi Pessanha the New Lady GOAT?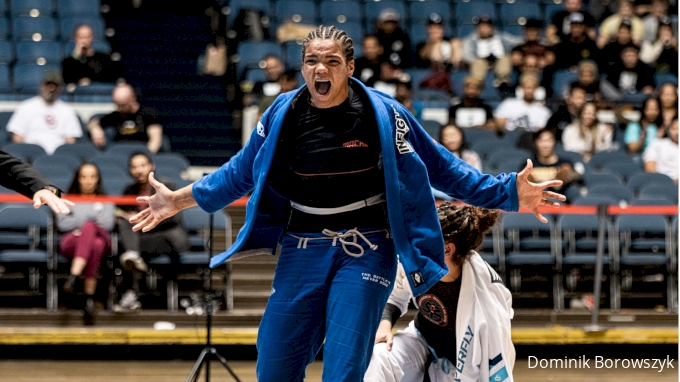 More rare than becoming an IBJJF Grand Slam champion is becoming a double grand slam champion. This designation is reserved for those who win gold in both their weight class and the absolute division. So far, Tayane Porfirio is the only athlete who has accomplished this at black belt. Now, the stage is set for Gabi Pessanha to be the second person ever to achieve it.
It wouldn't be a foreign feat for Gabi. At 17 years old, in her adult debut, she achieved the double grand slam as a purple belt in 2018.
Currently, there is only one opponent registered for Gabi's Superheavyweight Division. However, it is likely that Gabi's long time rival, Yara Soares, will also enter the division. The pair have fought 17 times. While Gabi has remained victorious for the vast majority of their meetings (current record 13 wins and 4 losses), it's always a close fight won or lost on points. This contingency would be the biggest threat to Gabi's black belt double grand slam, however the odds are still very much in her favor.
Mayssa Bastos On Track For Third Consecutive World Title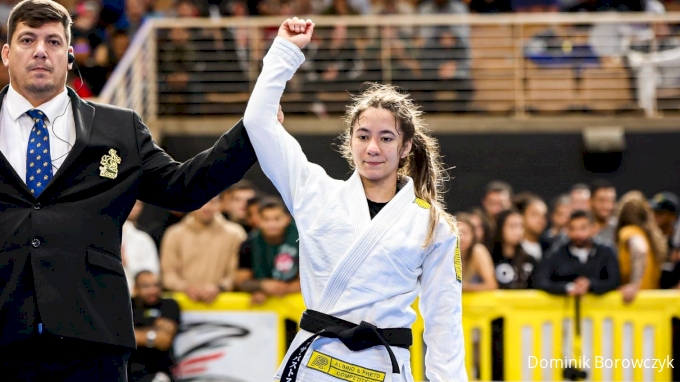 Mayssa Bastos has won each of the Grand Slam events, but never in the same year. Now, with three major gold medals in hand, her last hurdle will be Worlds. Mayssa could benefit from a "home field" advantage, considering she has been the queen of the rooster weight division since receiving her black belt on the podium in 2018.
In recent years the women's roosterweight division has grown to include some tough contenders. While Mayssa has not yet registered for the Worlds, it's hard to imagine she would miss out on her opportunity to earn a Grand Slam, entering the division as the favorite. Two new black belts are currently registered for Worlds, Jhenifer Aquino (Atos) and Nini Vicky Hoang (Jiu Jitsu For Life Team). Mayssa has already defeated both of them this year, but there's no reason to count them out as they both have impressive colored belt resumes, and have medaled at all the majors.
Nathalie Ribeiro's Stand Out Year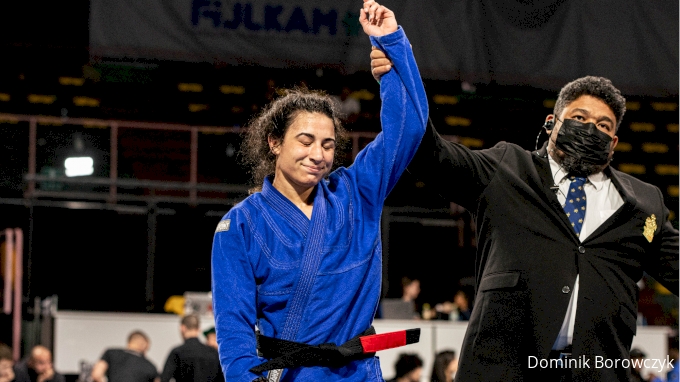 Nathalie Ribeiro has been a constant figure in women's jiu-jitsu. Since receiving her black belt in 2018, she has made consistent appearances on the IBJJF circuit, and has been successful on other stages and in other rulesets. Gi or no-gi, she is always ready to scrap. However, this year has been the most successful of Tata's career, and she has built considerable momentum in her IBJJF performances.
The lightweight division is shaping up with names like Margot Ciccarelli, and Janaina Maia as top contenders, however with former queen of the lightweight division, Bia Mesquita, stepping away from gi competition this year, Tata has a solid chance to end the year on top of the division, punctuating her first ever World title with a rare Grand Slam.