2022 World Jiu-Jitsu IBJJF Championship
The Rivalry Between Mica Galvao and Tye Ruotolo is Far From Over
The Rivalry Between Mica Galvao and Tye Ruotolo is Far From Over
Only 18 and 19 years of age, they have shown the jiu-jitsu world that the future is bright.
Jun 6, 2022
by Hywel Teague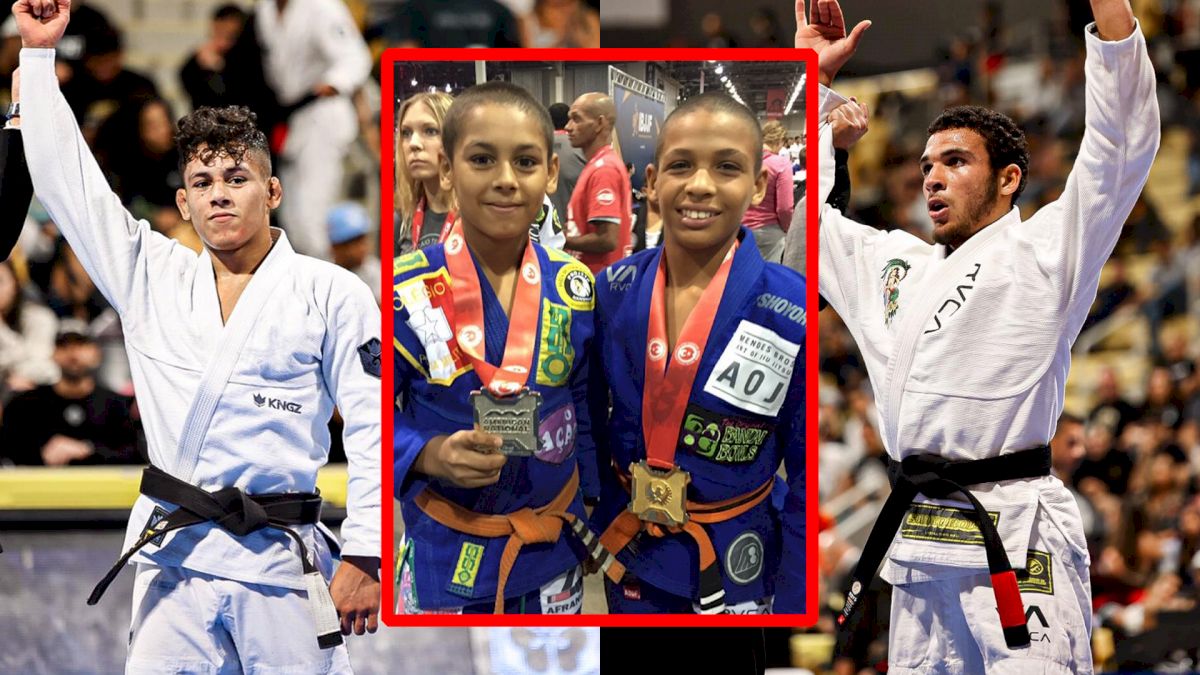 It was a long shot but the one black belt final everybody had hoped to see went down at the 2022 IBJJF World Championships. One of the most competitive and uncertain lightweight line-ups of all time, there was no guarantee Tye Ruotolo and Mica Galvao would both make it out of their sides of the bracket for a showdown in the final.
They had to carve their way through a series of tough opponents for a chance to fight for gold, but it wasn't just the medal on the line here. Less than a year apart in age, they came up together through the ranks and have competed against each other since they were little kids. Their most recent match was a no-gi bout at the WNO Championship in 2021, where Tye emerged the winner after a contentious bout that ended via decision. This was a chance for Galvao to settle the score, and for Ruotolo to prove the doubters wrong.
Ruotolo, one of the lowest seeds due to the fact this was his first black belt IBJJF tournament to date, arguably had the tougher side of the bracket. He had the number one seed, two-time Pan champ Johnatha Alves in his first match, and edged him out on points. He thoroughly beat Pan and European champ Levi Jones-Leary in the quarterfinal, and outpointed World silver medalist Lucas Valente in the semifinal. Andre Galvao revealed to me that Tye hadn't even trained in the gi as he was getting ready for his no-gi match with Garry Tonon. And yet the fact he could throw the gi on a couple of weeks out from Worlds and make it into the final speaks volumes about his talent.
Galvao's path to the final saw him beat a cagey Paulo Costa of Atos, submit the little-known Sergio Antonio in his second, and the next match saw him face off with Matheus Gabriel of Checkmat in the quarterfinal. A champ at featherweight in 2019, Gabriel closed out Worlds last year but Galvao stopped him 4-2 and then submitted Tye's Atos teammate Jonnatas Gracie in the semifinal. While he benefitted from a slightly more advantageous position in the bracket thanks to his recent gold at the Brazilian National championships, Mica was still outside the top five seeded grapplers and faced no easy opponents.
I don't know if there has ever been a time where two rookie black belts made it into a World Championship final, and what a final it was.
Mica Galvao vs Tye Ruotolo 2022 IBJJF World Championship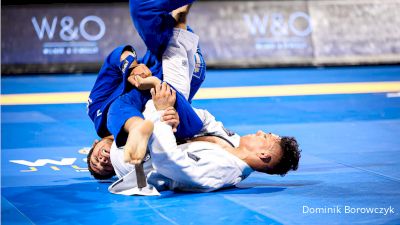 Unlock this video, live events, and more with a subscription!
Get Started
Already a subscriber? Log In
Mica's strategy of attacking Ruotolo from the guard was reminiscent of their last encounter, but this time he came close to catching that trademark armlock he does so well where he pinches the elbow with the inside of his knee. Ruotolo turned up the pace and swarmed Galvao's guard with his trademark passing style, but match was sealed when Galvao was able to reverse his opponent and secure the back. His hand raised in victory, Galvao became the youngest IBJJF black belt World champion in history.
Galvao is 18 and Ruotolo is 19, and they are two of the most popular grapplers in the world today. Not only are they incredible competitors with the ability to dazzle fans and opponents with displays of technical brilliance, they have shown the jiu-jitsu community that the future is bright. This certainly won't be the last time we'll see them compete against other– it could be gi or it could be no-gi, but it will definitely be unmissable.
Mica Galvao Becomes The Youngest World Champ In History