2022 World Jiu-Jitsu IBJJF Championship
Still In The Game: Leandro Lo Takes Gold at IBJJF Worlds
Still In The Game: Leandro Lo Takes Gold at IBJJF Worlds
It's been an up and down couple of years for Leandro, who reminded us that there is life in the old dog yet.
Jun 7, 2022
by Hywel Teague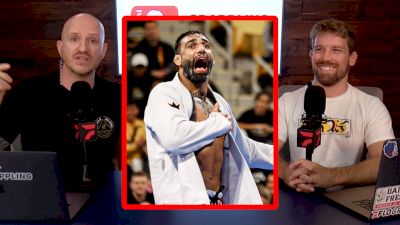 At 33 years of age and over a decade competing at the highest levels of the sport, Leandro Lo proved he's still up there as one of best in the world right now, and one of the greatest of all time.
By taking the gold medal in the medium heavyweight division with a rousing win against Isaque Bahiense in the final, Lo erased the memories of his disappointing quarterfinal departure at last year's Worlds. He reclaimed his spot at the top of the podium and received an outpour of support from fans around the world. The king is back, they said.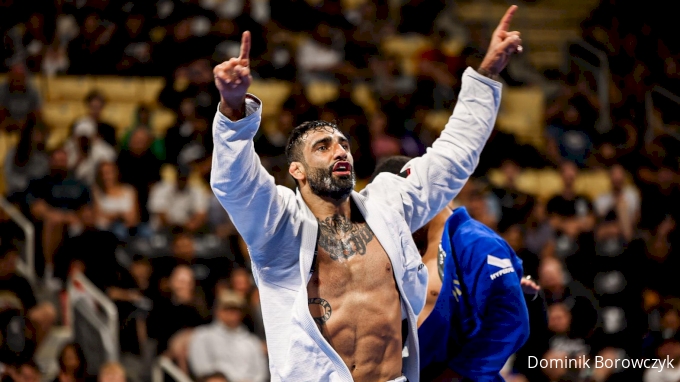 A triumphant moment
It's been an up and down couple of years for Leandro. He was nearly untouchable from 2001 to 2016, he faltered at the World Championships in 2017, 2018 and 2019, only receiving gold due to the generosity of Marcus Buchecha, and failed to make the podium in 2021. People started to question whether Lo still had what it took to operate among successive waves of hungry new opponents all gunning for a chance to take out a legend.
Also, as the sport continues to evolve technically, Lo's game has shrunk to two or three predictable but highly effective moves. His style relies on athleticism, a quality that declines with age, and not helped by his notorious love of late nights and hard partying.
Whatever barriers there were that prevented him from operating at the level he's capable of, he has managed to fid a solution and openly told us after he won gold that this was the result of never losing faith in himself.
"I'm very happy with my eighth world title, even more so with the various defeats and difficult times I had, but you can't give up in life, you've always got to go forward and believe in your potential. I feel like I'm back, my head is normal just like it was before, I went through some tough times but everything's back."
He followed this up with a post to his social media, saying: "It never crossed my mind to give up, there are no limits for those who do things with love, it's not the best or the most prepared person who wins, but who is most willing. Falling down and getting up is the most wonderful feeling in life, so don't be afraid and never give up!"
This gold medal confirms that Lo cannot be overlooked. When it comes down to it, Leandro knows how to win. He's beaten some of the biggest names in the game, and can still mix it up with the best of them. He's not quite as dominant as he once was, but he rose to the occasion in the Pyramid and reminded us that there is life in the old dog yet.
It was far from an easy run. He had to contend with 2020 Pan champ Andre Porfirio in the quarterfinal match, and a semifinal against European champ Bruno Lima. That put him head to head with Isaque Bahiense of Dream Art in the final, the 2018 middleweight World champ, and a two-time silver medalist, and somebody who is notoriously difficult to score on.
Leandro Lo vs Isaque Bahiense 2022 IBJJF Worlds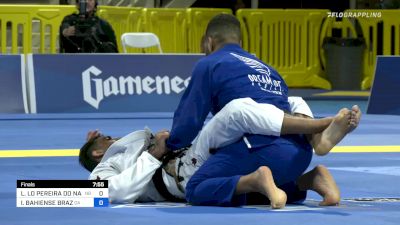 Unlock this video, live events, and more with a subscription!
Get Started
Already a subscriber? Log In
It was vintage Lo in the final, and he employed his ugly but effective double leg takedown to put Bahiense on the mat and score the match-winning points. The crowd inside the Pyramid went wild, and Lo looked revitalized following the match.
Leandro Lo is one of the most charismatic figures in jiu-jitsu. He's not known for his eloquence or his public relations, instead he is a truly down-to-earth everyman who pours every ounce of his being into the thing he loves most. People love him for his commitment to the game as much as they do his results and his showmanship. If he can continue like this, he'll have fans cheering his name for years to come.
Watch: