2022 Raw Grappling #2
ADCC Invitees & Europe's Top Talents Coming To Raw Grappling 2
ADCC Invitees & Europe's Top Talents Coming To Raw Grappling 2
Catch the main card of RAW Grappling, loaded with top-ranked talent, ADCC Invitees, and some of Europe's best grapplers, on Sunday, July 3.
Jun 30, 2022
by Corey Stockton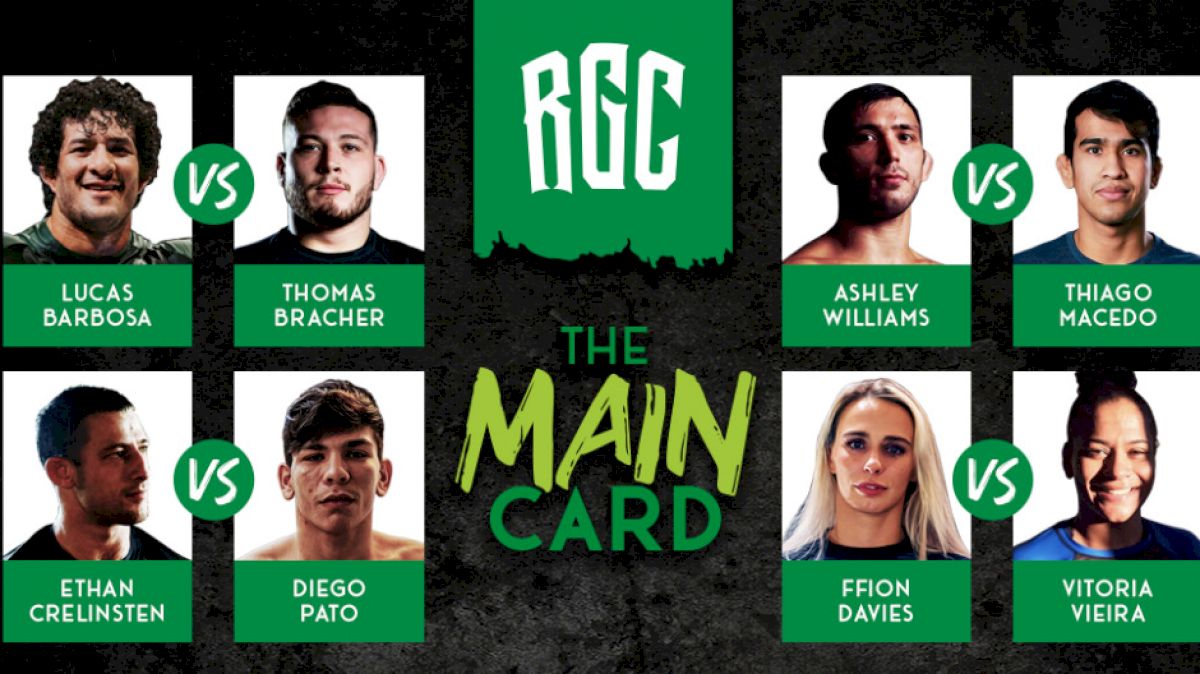 RAW Grappling is back for another night of no-gi action in London. On Sunday, July 3, some of UK's finest will defend their home turf against top-ranked grapplers from across the world, and ADCC-invitees will collide, each trying to set the tone for months to come.
---
Ethan Crelinsten has been sidelined for more than a year now, but before his injury he was a consistent top-five competitor in both the 145 lb and 155 lb divisions. He's set to make his return to action in England just a few months ahead of ADCC, where he's scheduled to compete in the 66 kg division.
That makes his RAW Grappling co-main event match vs Diego Pato a premiere matchup. Pato, the no.1-ranked 145 lb competitor, is also ADCC-bound. The no-gi world champion has a complete game. His backtake-heavy guard is complemented by his innovative leg locks and his ever-growing wrestling abilities. Crelinsten, who has a similarly dangerous set of attributes, will be hungry to show off his skill set against the top-dog in this division. Both of these athletes are relentless, setting up a head to head clash in the center of the mat.
The Hulk is set for a second appearance at RAW Grappling, after putting away Gerard Labinski in the debut event via armbar. Now, he's set to face another European hammer in Thomas Bracher. The Hulk is 29-2 in his last 30 no-gi matches, and has amplified his submission output in the last two years. Renowned for years as a fearsome pressure passer, the Hulk is also a highly revered finisher. Bracher will bring grit and pressure in a main event which stands to be a chippy match with unyielding takedown exchanges.
Rookie black belt Vitoria Vieira had a promising showing at the 2nd South American ADCC Trials, and is looking to bounce back against the 2019 ADCC runner-up, Ffion Davies. UK's Davies will be a heavy favorite in this matchup; she has two submission victories over Vieira in the gi this year. She'll be hungry to catch a third on her build up to the 2022 ADCC World Championships, where she'll be among the women to beat in the 60 kg division.
Ashley Willams tore through the 1st ADCC European Championships in 2021, and has been on a roll since, defeating athletes such as Paulo Miyao, Robert Diggle and Keith Krikorian. Williams will have the experience and the home field advantage against late-replacement Thiago Macedo. Macedo is a commensurate competitor, and a frequent podium finisher, but hasn't often experimented with no-gi competition. That could leave him vulnerable to Williams' leg locking expertise. But don't count Macedo out. He has a dangerous guard; and he knows how to win.