Tezos WNO: Who's Next Finale
Grappling Bulletin: Gordon Ryan, Who's Next and No Time-Limit Matches
Grappling Bulletin: Gordon Ryan, Who's Next and No Time-Limit Matches
A switcheroo in the Who's Next Finale, a major team just signed a new head coach, and a brief history of no time-limit matches in modern jiu-jitsu.
Jul 11, 2022
by Hywel Teague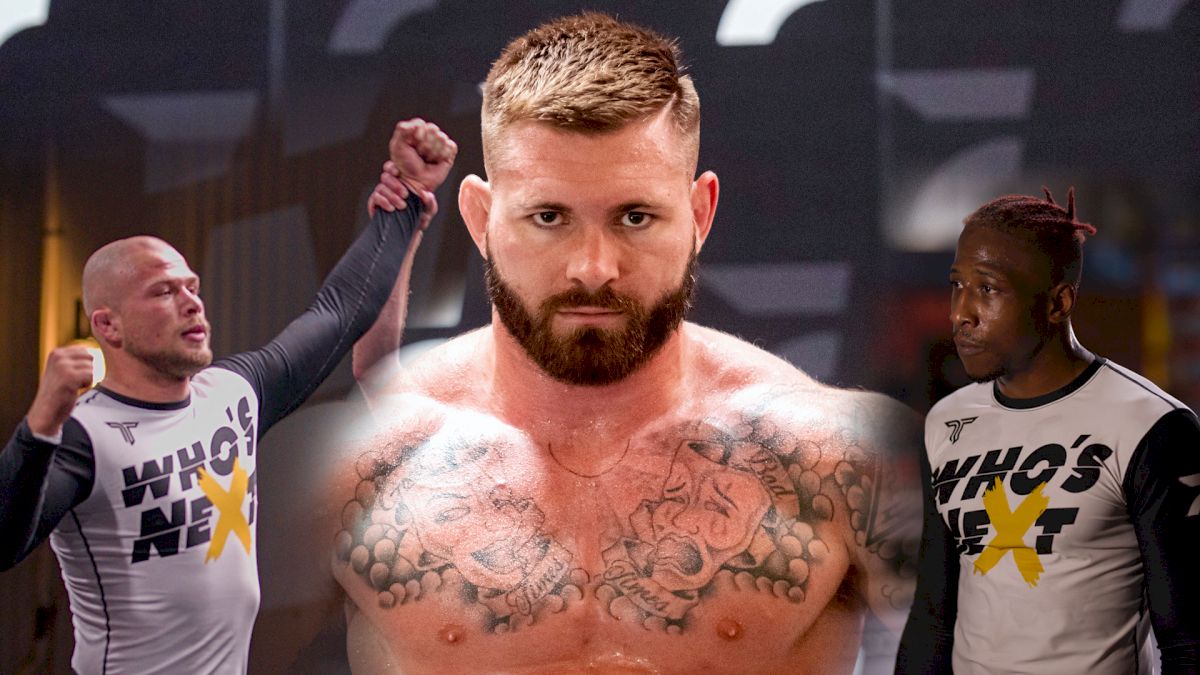 A switcheroo in the Tezos WNO: Who's Next Finale that gives us a really juicy match leading into ADCC, a major team just signed a very unexpected name as their new head coach, and a brief history of no time-limit matches in modern jiu-jitsu.
Don't forget to join us as we discuss all of the below on the live Grappling Bulletin podcast, which you can watch on YouTube or on FloGrappling. Join in the discussion in the live chat – we'll be responding to comments and answering questions. See you all there.
---
Watch the Grappling Bulletin podcast every Monday at 4pm ET. Watch it on FloGrappling.com or the app, or catch it LIVE on YouTube.
---
Watch upcoming events Live and On-Demand on FloGrappling:
---
Grappling News Round-Up
Read on for a breakdown of the major news stories from around the world of jiu-jitsu and grappling.
---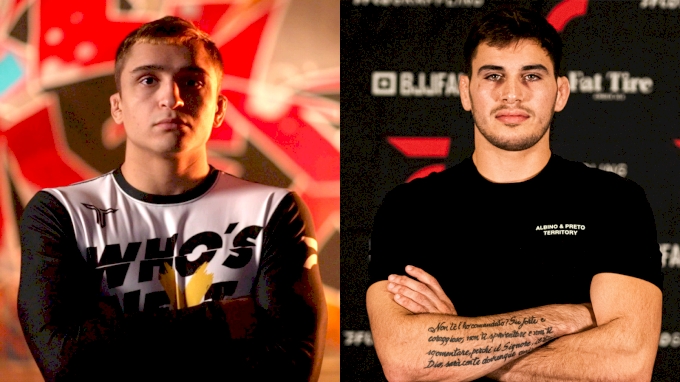 Jay Rod vs Giancarlo: Trials Winners Face Off
Not every Monday can bring good news. Unfortunately, Andy Varela has had to pull out of his match with Jay Rodriguez at the Who's Next Finale on Thursday, but we've managed to put together an even more enticing matchup in its place.
Stepping up on short notice is the ADCC East Coast trials winner at 88kg, Giancarlo Bodoni.
Giancarlo Bodoni is a daily training partner of Gordon Ryan at New Wave Jiu-Jitsu, and is one of the best black bells to represent the team. He beat Elder Cruz in the final of the East Coast Trials that were held in Atlantic City in late 2021, and is a well-rounded technician who can fight from both top and bottom.
This match pits the East Coast Trials winner against the West Coast Trials winner – Rodriguez emerged the winner of the most competitive North American Trials event in history, also winning the 88kg division. As the Trials winners are likely to be seeded on opposite sides of the bracket in September, it is very unlikely that we would see Jay Rod and Giancarlo face off at the World Championships, so this match is an opportunity for both men to test themselves just 10 weeks out from the biggest event of their lives.
Stylistically, Rodriguez has been presented with a much different challenge to that of the hyper-aggressive headhunter Varela, and so it will be interesting to see how the up and comer tailors his wrestle-first style for a seasoned blackbelt like Bodoni. Both men competed at the recent UFC Invitational team grappling event although they did not face off. Bodoni had one match, a draw against PJ Barch of 10th Planet, while Jay Rod submitted Song Yadong with an RNC, drew with veteran black belt Rafael Domingos, and lost to Bodoni's teammate Oliver Taza by ankle lock.
---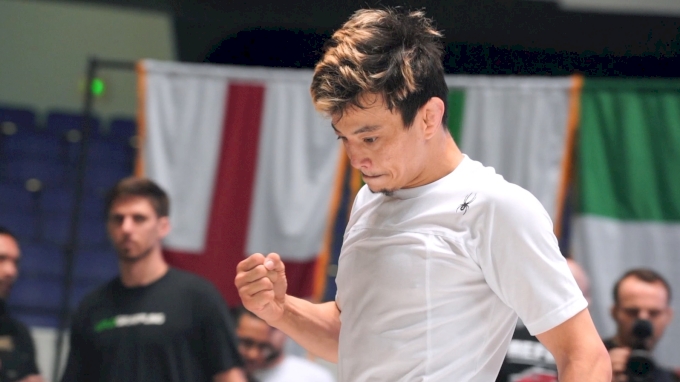 Paulo Miyao at ADCC 2019
Miyao Named New Head Coach of Dream Art
This was one of the more unexpected news pieces that we've reported on of late. Last night it was announced that Paulo Miyao has taken a position as the new head coach of the Dream Art team.
The 31-year-old, a prolific and highly successful competitor in the feather and light-featherweight divisions, is one of the most accomplished grapplers of the last 10 years. He will relocate to São Paulo where he will work with their squad of high-performance athletes, which includes world champions such as Erich Munis, Ana Rodrigues, Meyram Maquine, Diego "Pato" and more.
"The invite came from Isaque [Bahiense], he was looking for somebody to help with the training," Paulo wrote on social media. "As my focus now is to teach I thought the idea was really interesting and decided to accept the challenge. I hope I can help everybody on the team conquer whatever their personal goals are."
It's an interesting and somewhat unexpected move for Paulo, who has no prior experience of coaching in a high-level team. Formerly a member of PSLPB Cicero Costha and Unity Jiu-Jitsu, Miyao was one of the founding members of a New York-based collective known as the "Quaranteam", a group of athletes from different teams who started training together during 2020's lockdowns, and has trained until now with the likes of Gianni Grippo, Silvio Duran and others in Hoboken, New Jersey. Much like his twin brother Joao, Paulo has stepped away from the world of competing in adult level tournaments although he is still active in the masters divisions.
Miyao began teaching and trining others following knee surgery in late 2019. Since then he has taught jiu-jitsu daily and describes it as a "good time" in his career and that he didn't want to let this "huge opportunity" pass. "It's a huge reasonability, to be leading a team with so many great high-level talents, but I think it's the right time for me and I'm very happy to become coach."
"Dream Art is one of the best teams in the world, not just because of the high-level athletes or world champions at black belt or in the colored belts, but because of the organization. I believe its the first truly professional jiu-jitsu team."
The move marks a new phase of Miyao's career. He joins a high-performance team comprised of some of Brazil's best athletes. The Dream Art team, captained by IBJJF World champion Isaque Bahiense, formerly had Gabriel Figueiro as the head coach but he took a position as the head coach for the Al-Wadha Jiu-Jitsu Team in Abu Dhabi.
---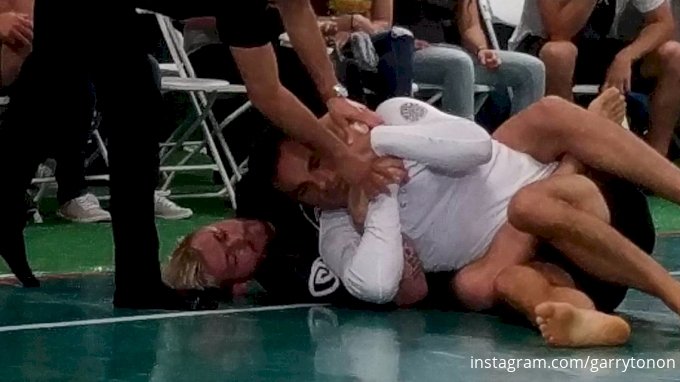 Gordon Ryan vs Ralek Gracie in a no time-limit submission-only match in 2017
A Brief History of The No Time-Limit Match
Just like all of the matches that took place throughout the filming of season one of Who's Next: Submission Fighter Challenge, the main event between Kyle Chambers and Izaak Michell will be a no-time limit, submission-only match.
This style of competition proved wildly unpredictable throughout the show, and nobody really knows what to expect on July 14 when they go head-to-head in the main event of Tezos WNO: Who's Next Finale.
The history of no time-limit matches dates back to the very beginnings of Brazilian jiu-jitsu history, and matches of these nature have cropped up various times over over the subsequent decades. The Gracie family became notorious for publicly challenging their rivals and would often choose the most favorable rules for these contests. One of their preferred tactics was to insist upon a no time-limit match, so that the only way a winner could be decided would be via submission (which favored the jiu-jitsu stylist against wrestlers and judo practitioners).
No time-limit matches have never remained a permanent fixture, with the most common forms of jiu-jitsu competition favoring points systems. Even the submission-only movement is a relatively recent development, only seriously gaining traction in the last 10 years of so.
The most high-profile no time-limit match of recent times was that between Gordon Ryan and Keenan Cornelius in August of 2016. The match lasted approximately an hour and a half before the then-20-year-old Ryan became the first person to ever submit Keenan as a black belt. This infamous showdown was instrumental in establishing Gordon in the world of no-gi grappling, predating both his EBI and ADCC success, and was one of the most important moments in establishing no time-limit matches as more than just a curiosity. Thanks to Gordon's definitive result and subsequent social media blitz, he issued a series of call-outs that helped plant the seed for future no time-limit matches.
Where did Gordon get the idea from for no time-limit matches? The answer could lie with the Kumite, a truly genius exercise in marketing devised in 2013 by Lloyd Irvin, who was Keenan's coach at the time. An early foray into a kind of grappling reality show, the Kumite featured a number of up-and-coming brown belts (including Gordon's teammate Garry Tonon) competing against each other in a series of gi and no-gi grappling matches where the only way to win was by submission. As Gordon would have no doubt seen, Keenan tapped every one of his opponents in the Kumite, including Tonon and AJ Agazarm among others.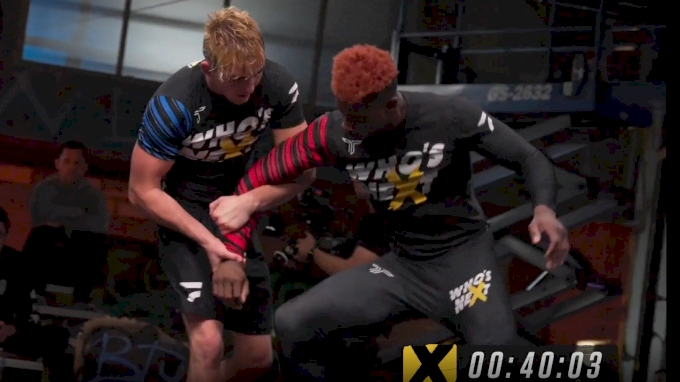 Kyle Chamber's match with Andrew Tackett lasted 1:32:15
There have been relatively few high-profile examples of no time-limit matches since because, as Gordon Ryan can testify, it is difficult to convince athletes to compete in this rule format. The challenge of preparing oneself for a match that could feasibly last for a couple of hours scares most people off. Nearly every grappler will enter a match with a clear strategy in mind based on the time limit under which they are competing. In a match that could feasibly last many hours, it becomes more difficult to create a gameplan. Over time the contestants physical attributes will become depleted, and the match turns into a test of one's fundamental jiu-jitsu.
That's why no time-limit is often described as the purest form of jiu-jitsu competition. Nobody can remain strong or fast for an unlimited amount of time. Past a certain point, no time-limit matches turn into tests of both physical and mental endurance. And this psychological element is often what leads to defeat for many grapplers– some will give up as they begin to feel their physical prowess wane, whereas others lose mental focus and fall into submissions they otherwise would not get caught with. It takes Gordon Ryan levels of confidence and determination to go an hour and a half deep into a match and still believe you can win via a decisive finishing hold.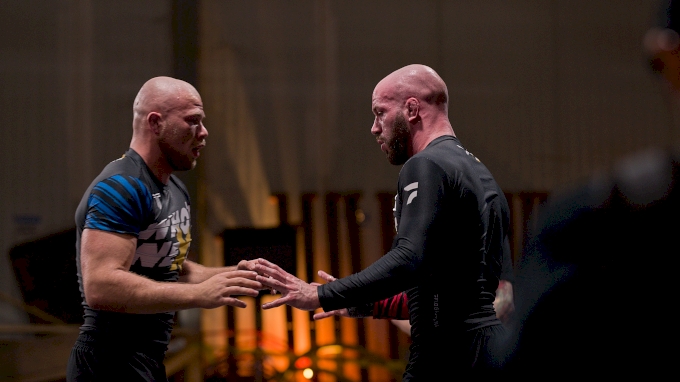 Izaak Michell's longest Who's Next match was 42:48 against Adam Bradley
Very few people have even trained in this manner (let alone had the opportunity to compete in this format) which adds an extra layer of uncertainty. As we saw throughout the show some matches can be over and done with very quickly, whereas others can go on for an hour or more. During The Who's Next show, the fastest match lasted less than 30 seconds while the longest was over three hours.
Michell's longest match on the show was 42 minutes long, whereas Chambers had an epic 92-minute battle against Andrew Tackett. Isaac's quickest match was only four minutes long, whereas Kyle's quickest match was just over nine minutes long.
There is no knowing how long the match between Michell and Chambers will be– it could be over in less than 10 minutes, or it could be one for the record books. One thing is certain – only one of them will have their hand raised in victory, and we can confidently say that whoever it is will win by submission. All other matches on the show will be held under WNO rules.
Main card
Kyle Chambers vs Izaak Michell
Gordon Ryan vs Pedro Marinho
Andrew Tackett vs Rene Sousa
Big Dan Manasoiu vs Tristan Overvig
Giancarlo Bodoni vs Jay Rodriguez
Free prelims
"Sewer Rat" Spencer Fossier vs Mike Rakshan
Breylor Grout vs Luke Griffith
Fabian Ramirez vs Max Hanson