Tezos WNO: Who's Next Finale
Grappling Bulletin: The Frightening Dominance of Gordon Ryan
Grappling Bulletin: The Frightening Dominance of Gordon Ryan
The utter dominance of Gordon Ryan, who once again sits atop the pound-for-pound ranking, is one of the most frightening things in jiu-jitsu today.
Jul 18, 2022
by Hywel Teague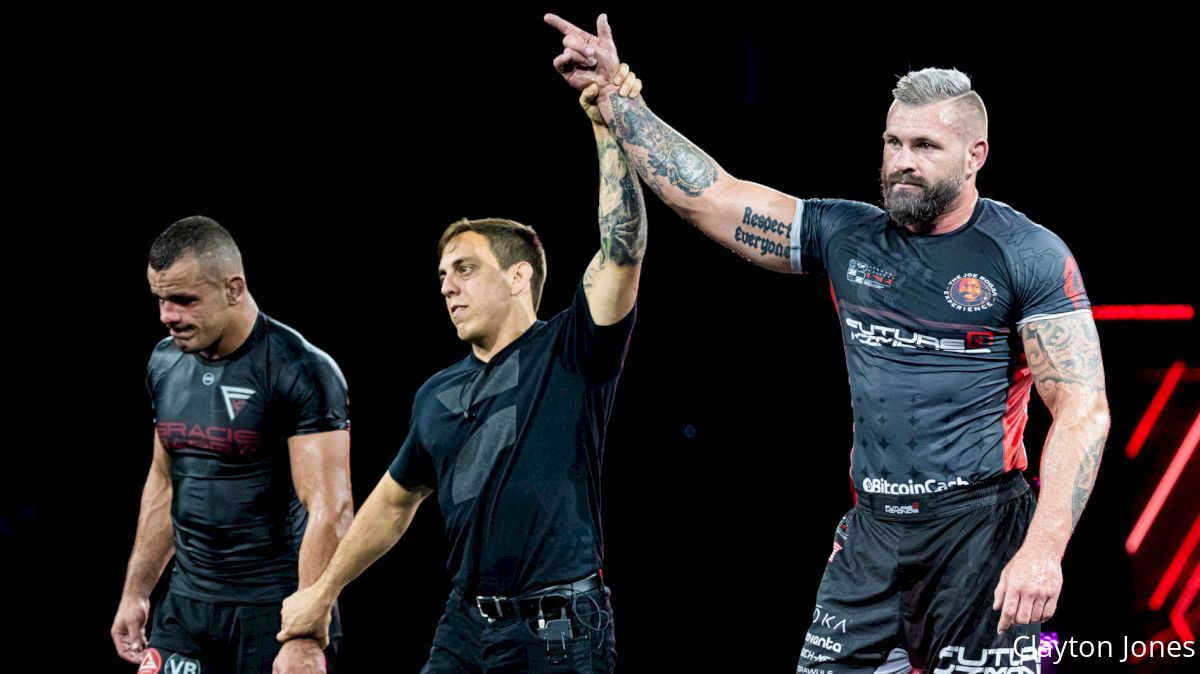 Despite competing once all year, despite battling ongoing health issues that place him at only 30% of his athletic potential, despite facing a WNO champion renowned for his aggression, physical prowess and dangerous submission attacks, Gordon Ryan can still take world-class black belts and make them look like day one white belts.
Gordon Ryan dismantled Pedro Marinho at last week's WNO, thoroughly handling the light-heavyweight champ for the majority of the match before clinically ending it with a rear naked choke.
The utter dominance of Gordon Ryan, who once again sits atop the pound-for-pound ranking, is without question one of the most frightening things in jiu-jitsu today.
In today's Grappling Bulletin we'll take a look at what makes Gordon's game so scary, we'll discuss Izaak Michell's historic submission win in the Who's Next Finale, look ahead to August's events, including the WNO featuring Gordon vs Felipe Pena and the IBJJF FloGrappling GP. Join in the discussion during our live show on YouTube at 4pm Eastern Time.
---
Watch the Grappling Bulletin podcast every Monday at 4pm ET. Watch it on FloGrappling.com or the app, or catch it LIVE on YouTube.
---
Watch upcoming events Live and On-Demand on FloGrappling:
---
Grappling News Round-Up
Read on for a breakdown of the major news stories from around the world of jiu-jitsu and grappling.
---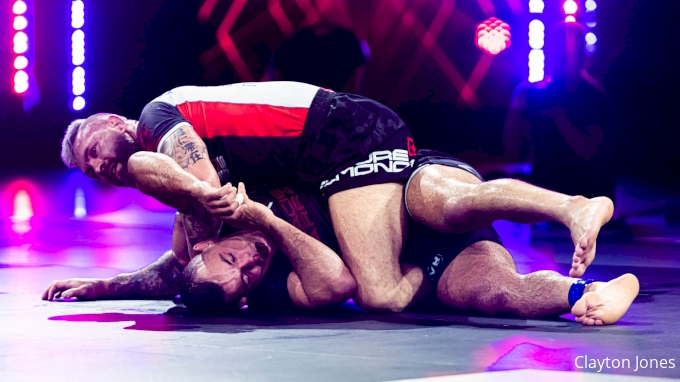 Gordon Ryan is a class above the competition
Love him or hate him (and he certainly provokes strong opinions) there is no denying that Gordon Ryan is an almost entirely different species of grappler compared to every other notable grappler in the world today.
Since ADCC 2019 his perfect record consists of matches against an ADCC champion, a World No-Gi champion, a UFC fighter, multiple ADCC Trials winners and an ADCC silver medallist. And he has dispatched every single one of them by submission in one-sided matches.
Critics claim that he hasn't faced the best in the world, but let's take a closer look at his opponents since September 2019. For the purposes of this exercise I have ignored the exhibition matches with wrestlers Bo Nickal and Pat Downey, and the exhibition WNO match with UFC fighter Philip Rowe.
Critics also like to point out that Gordon has enjoyed a distinct size advantage in each of those matches. Let's take a look at the weight difference in each of those matches, Gordon's weight is on the right:
* No weights available for this match
All of the above matches were submission only, with no points recorded. I've included the amount of time Gordon spent in control positions in each of the matches.
In none of those matches was Gordon in a defensive or inferior position, nor did he defend any significant submission attacks.
We have spoken at length about how difficult it has been to find willing opponents for Gordon, and these numbers may give you an indication as to why. Few people have the confidence to challenge somebody as utterly dominant as Gordon.
Thankfully, one person who seems unfazed by those numbers is Felipe Pena, Gordon's opponent in the main event of August 7's WNO event. Pena holds the rare distinction of being the only person to have beaten Gordon twice at black belt, and is the only person to have submitted him since 2014.
They will settle their long-standing grudge and Gordon will have a shot at redemption in a no time-limit match on August 7 in Dallas, TX. While there is a real possibility it could go as long as the epic match between Izaak Michell and Kyle Chambers, the numbers point to a different conclusion. We'll find out in a few weeks.
---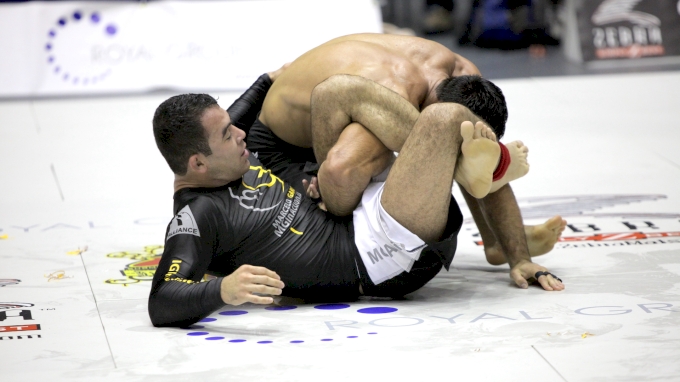 Watch Hundreds of ADCC Matches on FloGrappling
FloGrappling has been the home of ADCC since 2017, and during that time you've been able to watch every match from the 2017 and 2019 World Championships along with over a dozen international Trials events in our match archives.
We're excited to announce that in addition to the above, ADCC fans can now go back and watch matches from the 2009, 2011 and 2015 World Championships.
From Rafael Mendes' incredible debut in 2009 to Marcelo Garcia's final ADCC match in 2011, Andre Galvao's double gold medal-winning performance and much more, our vast ADCC archive is a treasure trove of grappling history.
Relive spectacular submissions such as Davi Ramos' flying armbar in the ADCC 2015 77kg final, Marcelo Garcia's guillotine choke against Kron Gracie, or the time Garry Tonon ripped on an inside heel hook against Dillon Danis.
Click below to watch ADCC matches on FloGrappling
Not only are there over 300 ADCC matches from three different World Championships, but we also managed to get the brackets uploaded to Arena. where you can see results and click directly through to the match videos. There are some gems in this archive, if you want to get in the mood for ADCC in September this is a good place to start!
---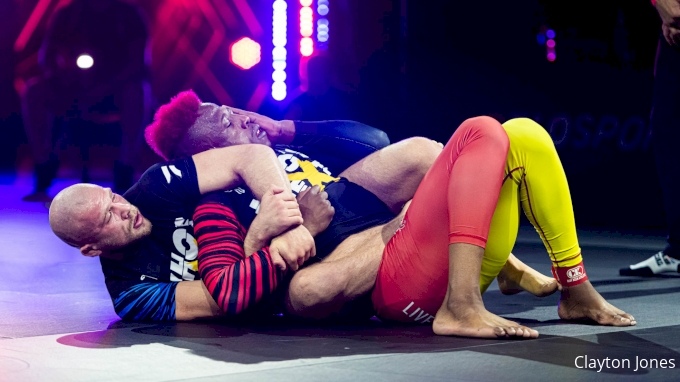 The epic Who's Next Finale marathon match
In the days leading into the no time-limit, submission-only match between Izaak Michell and Kyle Chambers, I found myself wondering exactly to expect. I was present for a number of the matches during the filming of season one of Who's Next, and I have seen firsthand that these matches could last for 10 minutes or two hours.
My WNO co-commentator and former co-host of the Grappling Bulletin podcast Chase Smith said it best – the match could go less than 10 minutes, but if not then we should be prepared for a marathon.
Izaak came out of the gates hard and looked eager to try and put away his opponent – this was probably due to the fact that he was jet-lagged after the long journey from Australia, having arrived in the U.S. only 48 hours prior. Not to mention that he wanted to make a statement in front of a sold-out crowd and the many people who would be tuning in to watch.
As Chase, Kendall and myself attempted to pace ourselves with our commentary, Isaak showed no signs of holding anything back. I'm still amazed at how he managed to thoroughly work over Chambers for the entire match. Isaak's fitness levels were a major factor in this match, as he spent almost the entire time in dominant positions and attacking for submissions, while occasionally defending a handful of brief but credible counter attacks from his opponent.
The match went two hours, 11 minutes and 58 seconds, and Izaak made history as the first ever Who's Next champion. While many people may wish to forget to match, they will not forget Izaak's performance. It was a powerful statement that a new star in the grappling world has arrived.
WATCH:
---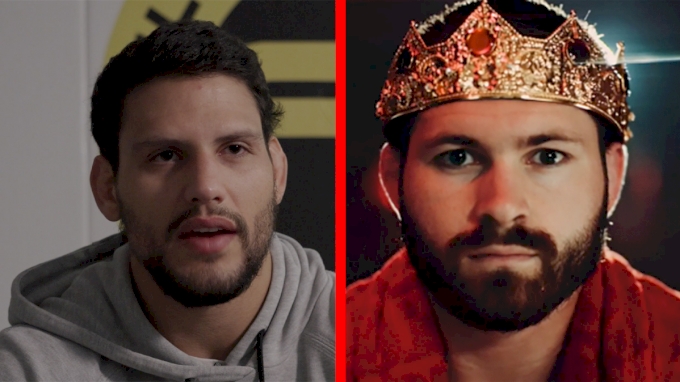 The Biggest Match in WNO History: Pena vs Gordon
You already knew that Gordon Ryan would face Felipe Pena on August 7 and last week we officially announced the rest of the matches for that highly-anticipated event.
The lineup features ADCC champions, Trials winners, ADCC medallists, IBJJF World champions and more.
Nicholas Meregali returns after his impressive submission win on last week's WNO. Whereas last week's match was against a brown belt, he will face a very different challenge in the form of Rafael Lovato Jr. It's important to note that this match had already been agreed and the contracts were signed prior to Meregali stepping in on late notice for last week's show.
Such is the confidence of the current IBJJF absolute world champion, he was willing to take on veteran as respected, accomplished, and dangerous as Lovato. I'm sure that even though he's dealing with newborn twins at home, Lovato will have appreciated the opportunity to study Meregali's game last week as we saw much more of what his ground game looks like compared to his first no-gi match earlier this year.
Returning to WNO is Mica Galvao, who faces off with 10th Planet blackbelt black belt and EBI champion Alan Sanchez, a veteran of the submission only scene.
Beatriz Mesquita is the WNO champ at 135lb but she will take on Elizabeth Clay in a non-title bout at 145lb.
Jacob Rodriguez has a chance to follow up his match of the night performance from last week's event in a bout against the Hillbilly Hammer, Jacob Couch in a middleweight match.
And Mica Galvao's Fight Sports teammates Diogo Reis and Fabricio Andrey make their WNO debuts, taking on scrappers Estevan Martinez and Fabian Ramirez in featherweight matches.
The event takes place in Dallas but tickets are sold out – the only way to watch is via the livestream on FloGrappling.com.
---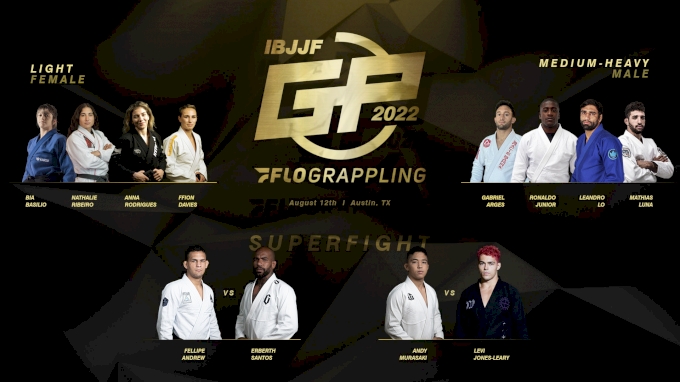 IBJJF FloGrappling Grand Prix
If you follow us on Instagram you would've seen that throughout last week we announced the contestants in both the men's and women's blackbelt GPs, scheduled for August 12.
During Thursday night's WNO broadcast we exclusively announced that we will also host two featured superfights: heavyweights Erberth Santos and Fellipe Andrew, and a middleweight match between Andy Murasaki and Levi Jones-Leary.
This is the first time that IBJJF has ever hosted a black belt GP for female athletes and the cash prize is the same as for the men, an historic moment in the continued fight for equality in jiu-jitsu.
This summer's focus definitely appears to be no-gi, but there are still many people out there who appreciate a good old-fashioned gi jiu-jitsu match and that definitely applies to us here at FloGrappling. The exclusive invitational event will act as a showcase for some of the very best gi grapplers in the world today.
---
ICYMI: Black Belt Slayer 2.0
With all eyes on last weeks matches you may have missed this video that came out recently. Black Belt Slayer 2.0 chronicles the unexpected and thrilling ADCC Trials-winning performance of Jacob Rodriguez AKA Jay Rod.