2022 ADCC World Championships
Flo Teams Up With Tezos And Future Kimonos For Rash Guard + Sub Giveaway
Flo Teams Up With Tezos And Future Kimonos For Rash Guard + Sub Giveaway
Win one of 10 custom rash guards from Future Kimonos and a year-long subscription from FloSports during our ADCC NFT Giveaway.
Sep 13, 2022
by Gabriella Jaffee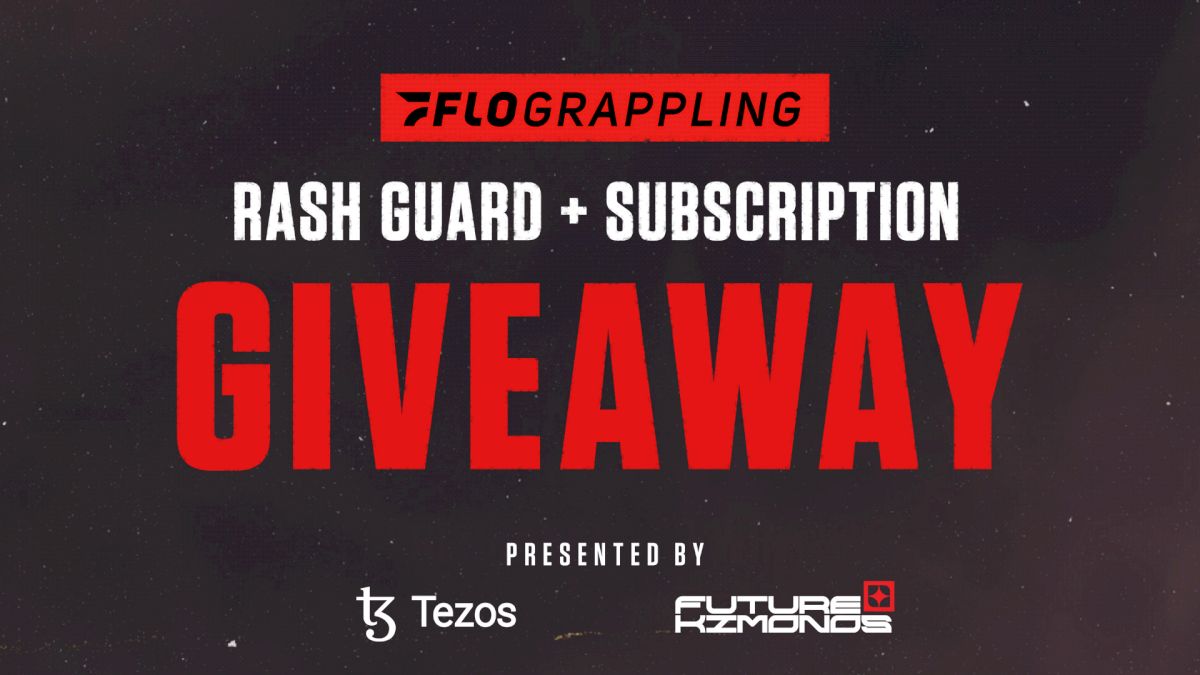 The biggest ADCC World Championships of all time has everything grappling fans could want: a once-in-a-lifetime card of incredible jiu-jitsu athletes, all the lights and glamor of Las Vegas, an incredible venue to watch gladiators battle at and so much more. Ten (10) winners will be randomly chosen for this exclusive and unique giveaway to celebrate the 2022 ADCC weekend. ALL users who claim this NFT will be provided a 25% discount code to purchase these rash guards.
FloGrappling has teamed up with Tezos, the official Blockchain of FloSports, as well as Future Kimonos, a technology-lead apparel brand creating the world's best jiu-jitsu gear, to offer an exciting NFT giveaway with 10 stellar prizes up for grabs.
Fans can enter the Rash Guard + Subscription Giveaway in two ways:
1. Scan the QR code seen on-screen during Saturday & Sunday's ADCC live stream to claim a SILVER edition Future Kimonos Rash Guard. Claiming this Silver NFT rash guard enters you into winning the BLACK physical rash guard.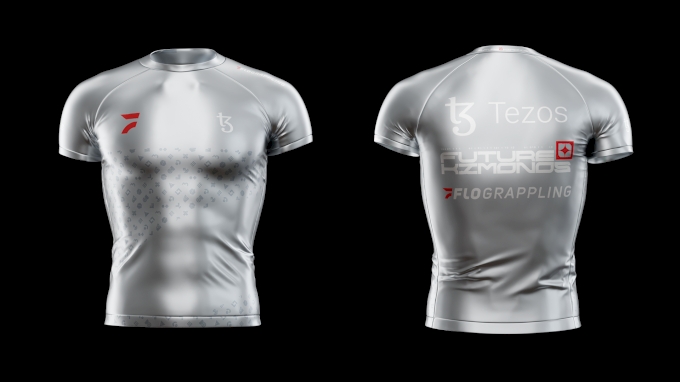 2. Scan the QR code at the entrance of the Cox Pavilion, the Future Kimonos booth or the entry into the Thomas & Mack Center on Saturday and Sunday to claim a GOLD edition Future Kimonos Rash Guard. Claiming this Gold NFT rash guard enters you into winning the BLACK physical rash guard.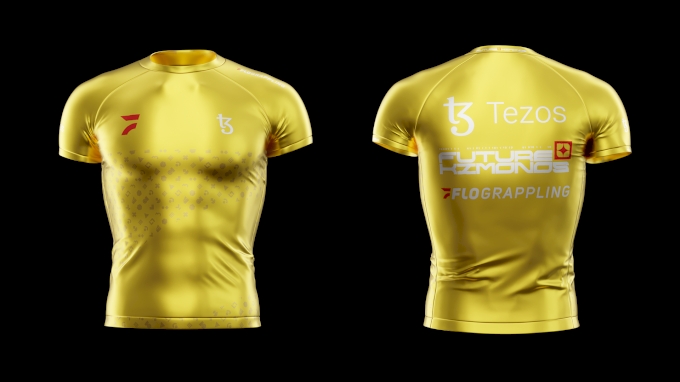 Claim one of these special NFTs to be entered to win the Future Kimonos Rash Guard seen below in your size and a one-year subscription to FloGrappling and the entire FloSports network of 25+ different sports. Winners will have a one-of-a-kind token air-dropped to their NFT wallet with instructions on how to redeem their prizes the week after ADCC. Prizes must be redeemed within 30 days of notification.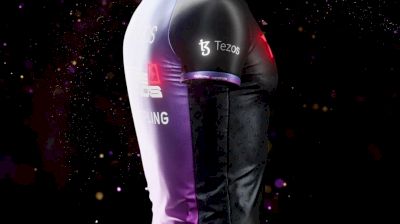 For those who did not win, you can still purchase the Tezos x Future Kimonos x FloGrappling Rash Guard at Future Kimonos' website and receive a 25% discount when connecting your NFT wallet during checkout. Make sure to tag FloGrappling in your pictures of you wearing your Rash Guard on the mats!