IBJJF
Wardzinski, Christodolou Win Absolute Titles At No-Gi Euros
Wardzinski, Christodolou Win Absolute Titles At No-Gi Euros
Eleftheria Christodolou captured the first IBJJF No-Gi Euros title for Cyprus, Wardzinski, Taza and more also won their first titles.
Nov 15, 2022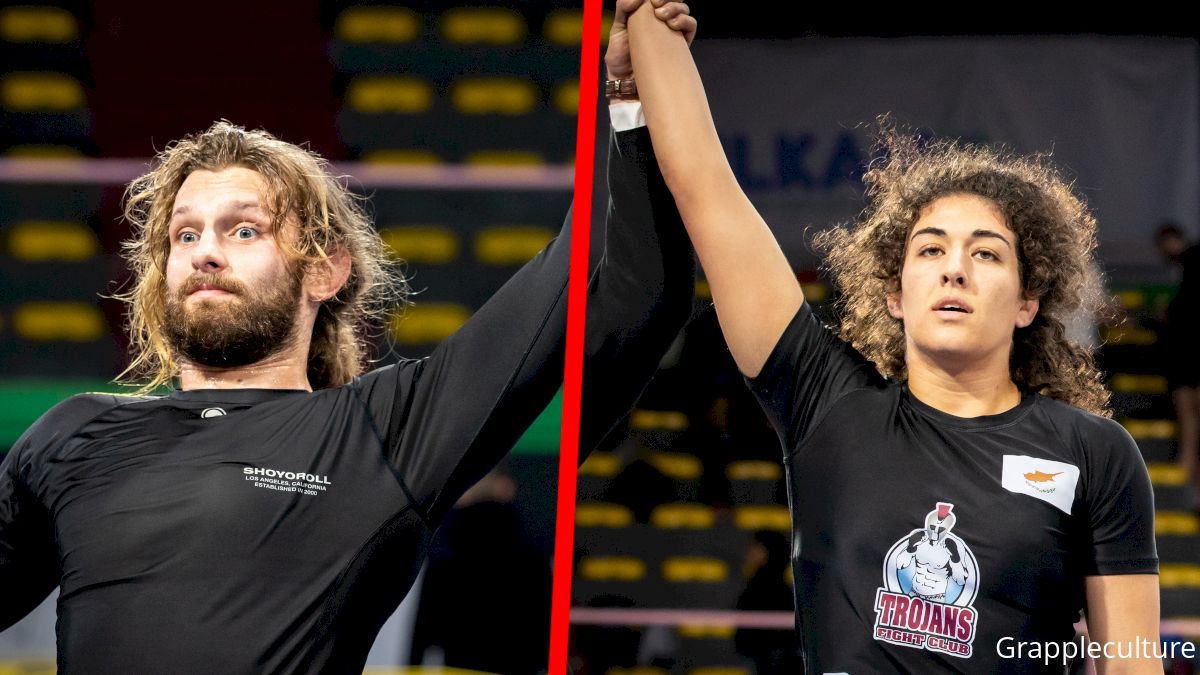 Several of the biggest European stars left their mark this weekend in one the biggest IBJJF No-Gi European Championship in history, while a number of new faces shone.
The biggest winner of the weekend was ADCC vet Eleftheria Christodolou, who managed to secure double gold after winning her weight division and the absolute category. She is officially the first black belt European champion from Cyprus.
Christodolou was not the only ADCC 2022 veteran who won at No-Gi Europeans. Julia Maele struck gold in the black belt middleweight division, and Adele Fornarino took the brown belt featherweight title.
Adam Wardzinski won the male open-class division after a hard-fought match against Oliver Taza. The New Wave veteran, Taza, won the Medium-Heavy division after beating ADCC champion Claudio Calasans and ADCC vet Alexandre de Jesus in the semifinals and finals respectively.
Lucas Pinheiro, representing Atos Jiu-Jitsu, put on a pressure passing clinic to secure Light-Feather gold in a tough division. Ash Williams became a two-time European Champion after securing an outside heel-hook in the featherweight final.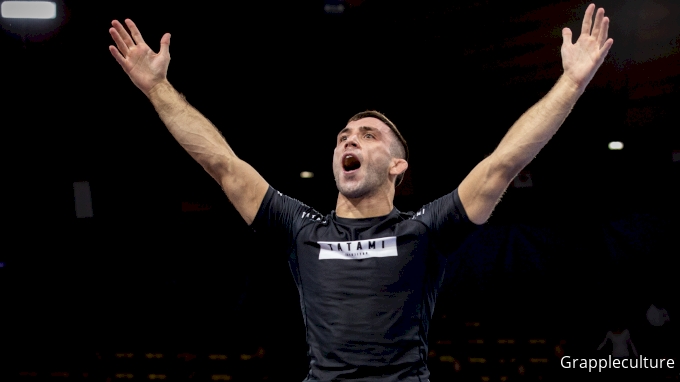 ADCC vet Santeri Lilius put in an impressive performance to win the heavyweight division where he submitted standouts Hunter Colvin and Bradley Hill.
In the brown belt divisions, Steffen Banta & Salla Mari Simola both made a clean sweep, winning their respective weight and open class divisions, to secure the double gold in Rome.